The Dog Mountain hike in Seymour Provincial Park is very popular due to its fairly easy trail, low elevation gain and amazing views. To make this hike more interesting, after the Dog Mountain viewpoint, I took the Suicide Bluff trail and made the hike a loop. Don't be turned off the name 'Suicide Bluff' – It's a great alternative to taking the same way back on the Dog Mountain trail and you are treated with more amazing views. On my hike today, I did not encounter a single soul on the Suicide Bluffs Trail – I'm sure very few people know about it and the trailheads are not obvious. But when you are on the trail, I found that it was well marked and easy to follow. Note that this trail may be difficult to navigate in the snow. There was only very minor snow on the trail today (18 June 2016).  There are two ropes on the trail for assistance up a couple of small steep sections – I found that the ropes were not essential, but they were helpful. If you find the dog trail exhausting, then do not do the Suicide Bluff trail.
Here are the stats for the Dog Mountain/Suicide Bluff Loop:
Distance: 6.6 km (return)
Time: 2.5 hours (fast pace, short breaks)
Low point: 1000 m
High point: 1160 m
Elevation gain: 160 m
Cumulative Elevation gain: 515 m
Trailhead: 49° 22' 6.5" by  122° 56' 57.6" (Google Map)
The route…
Here are some photos from today…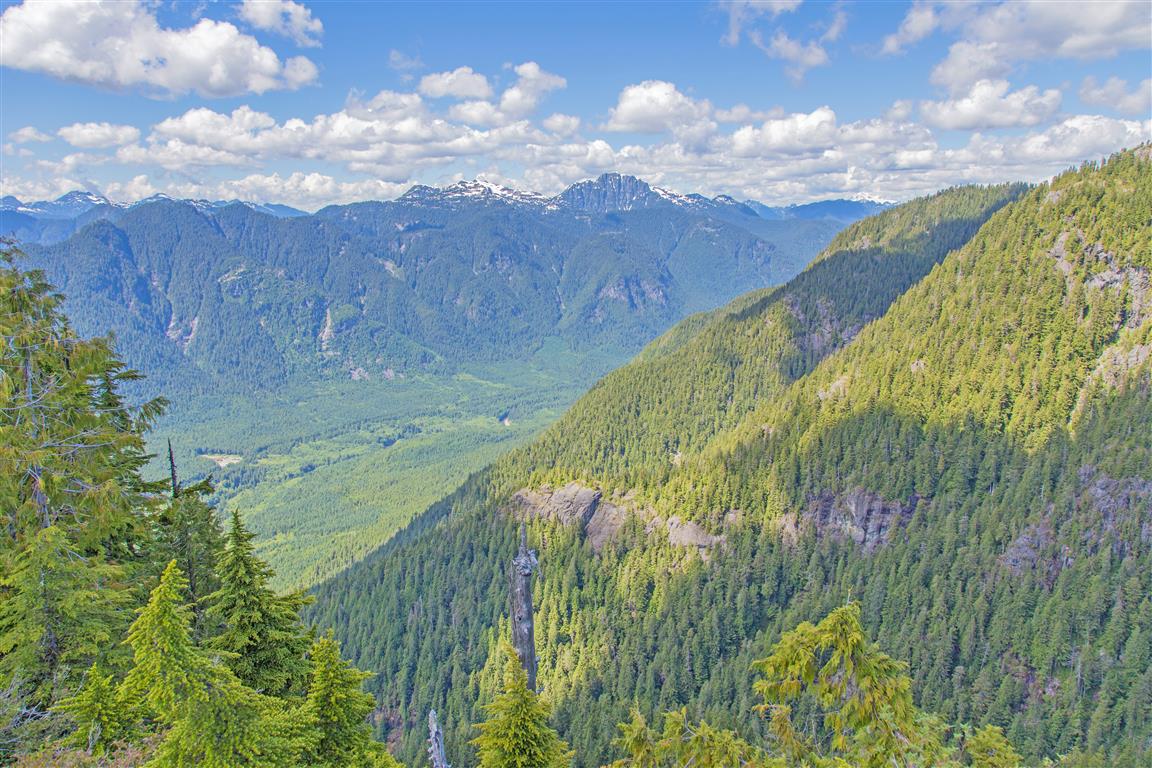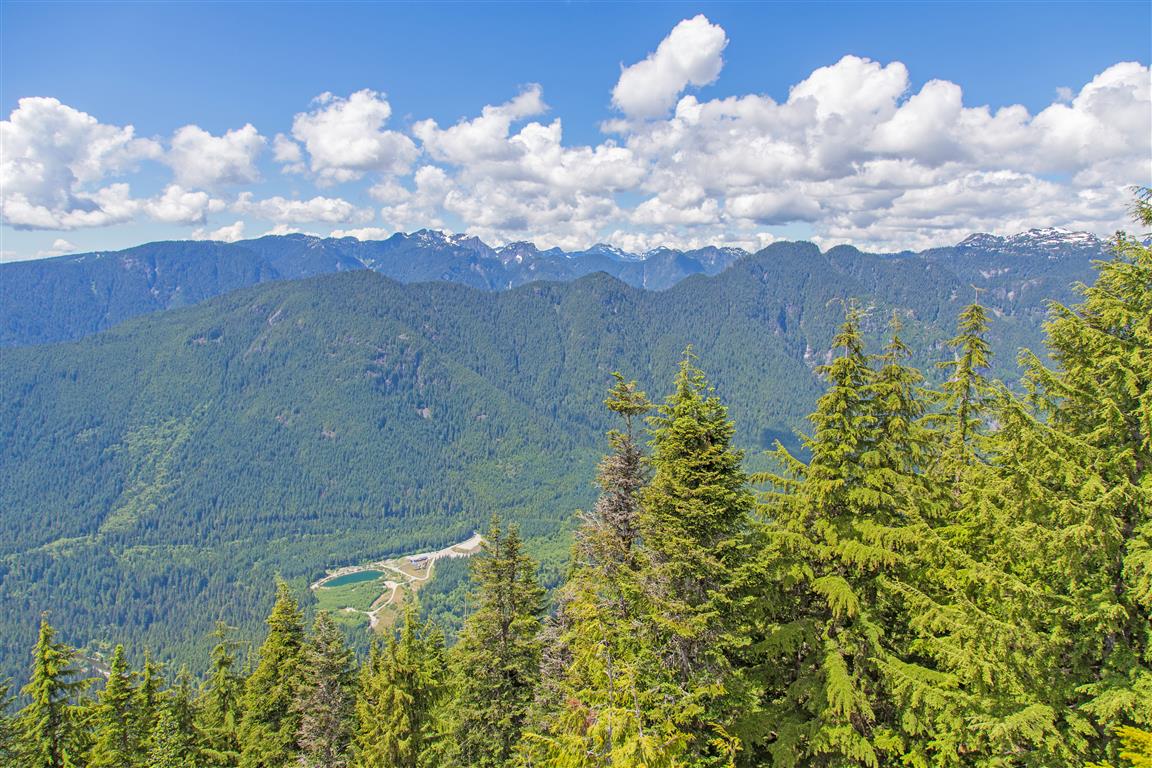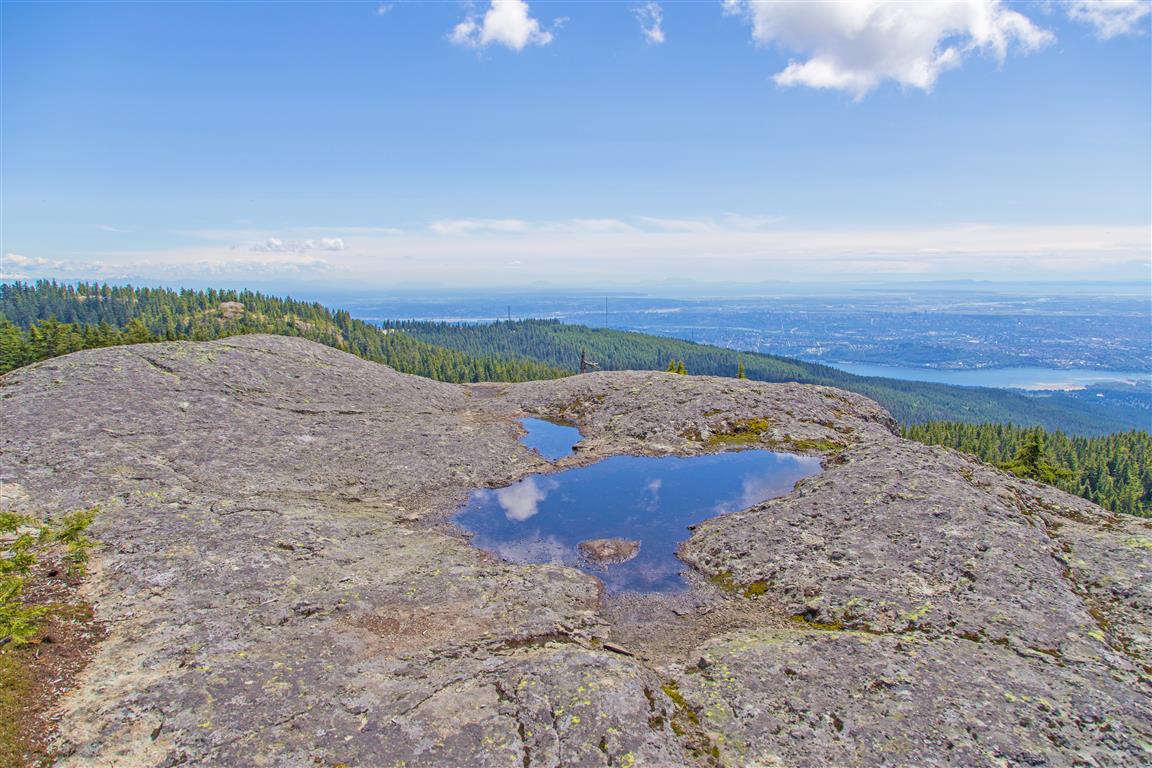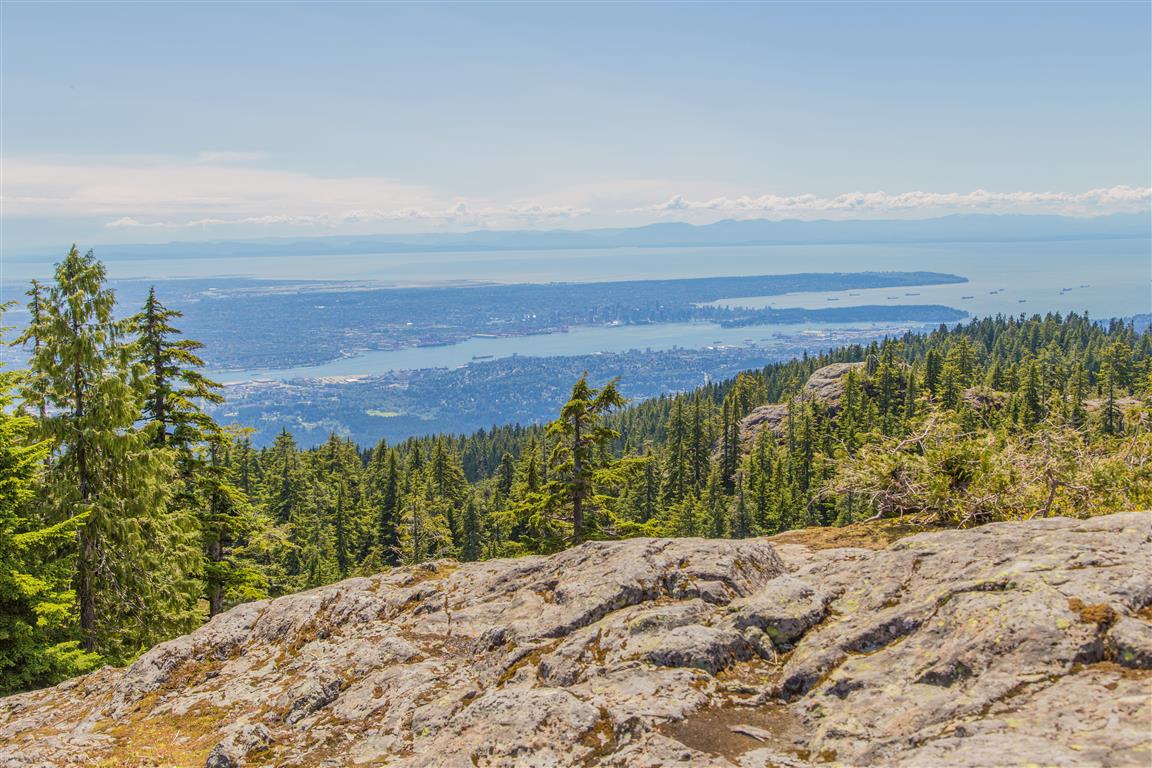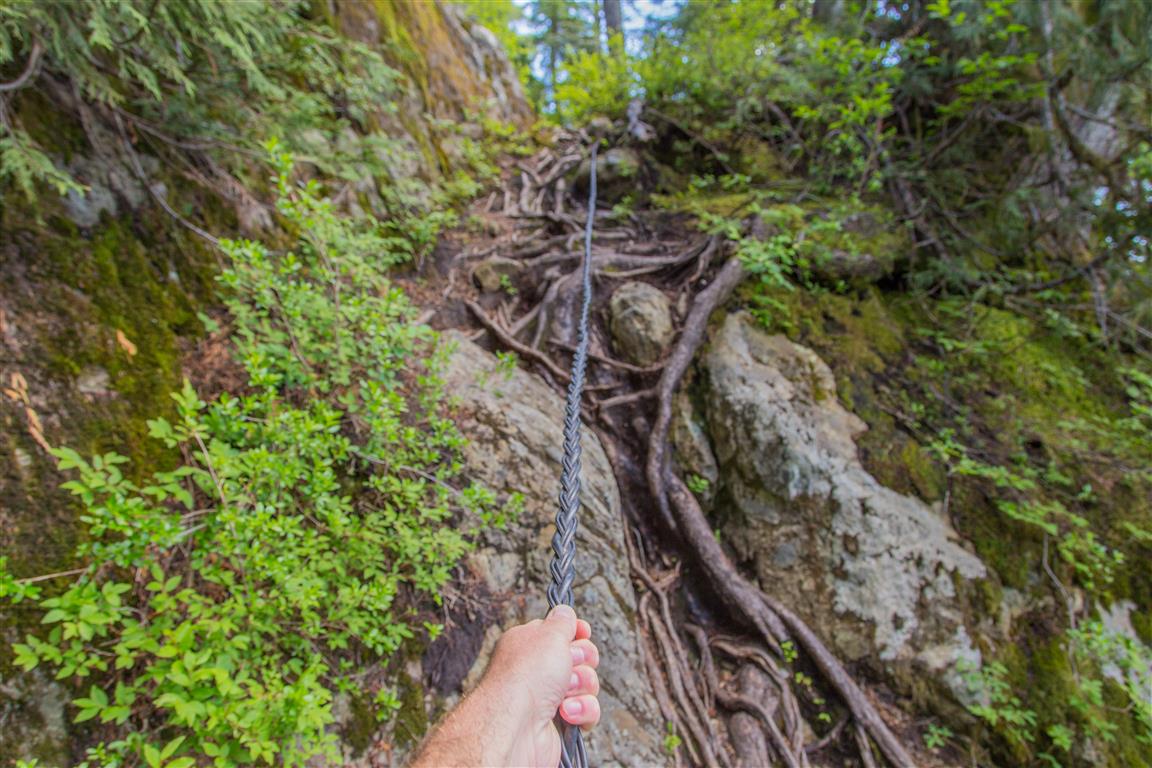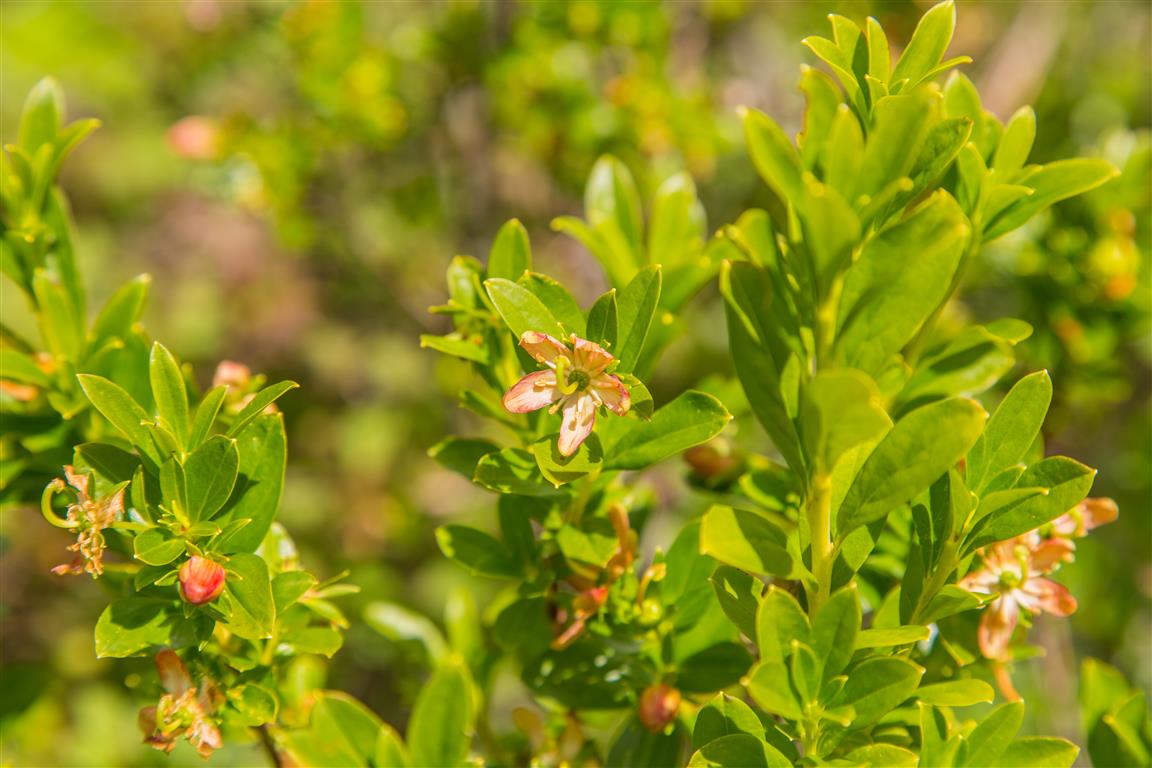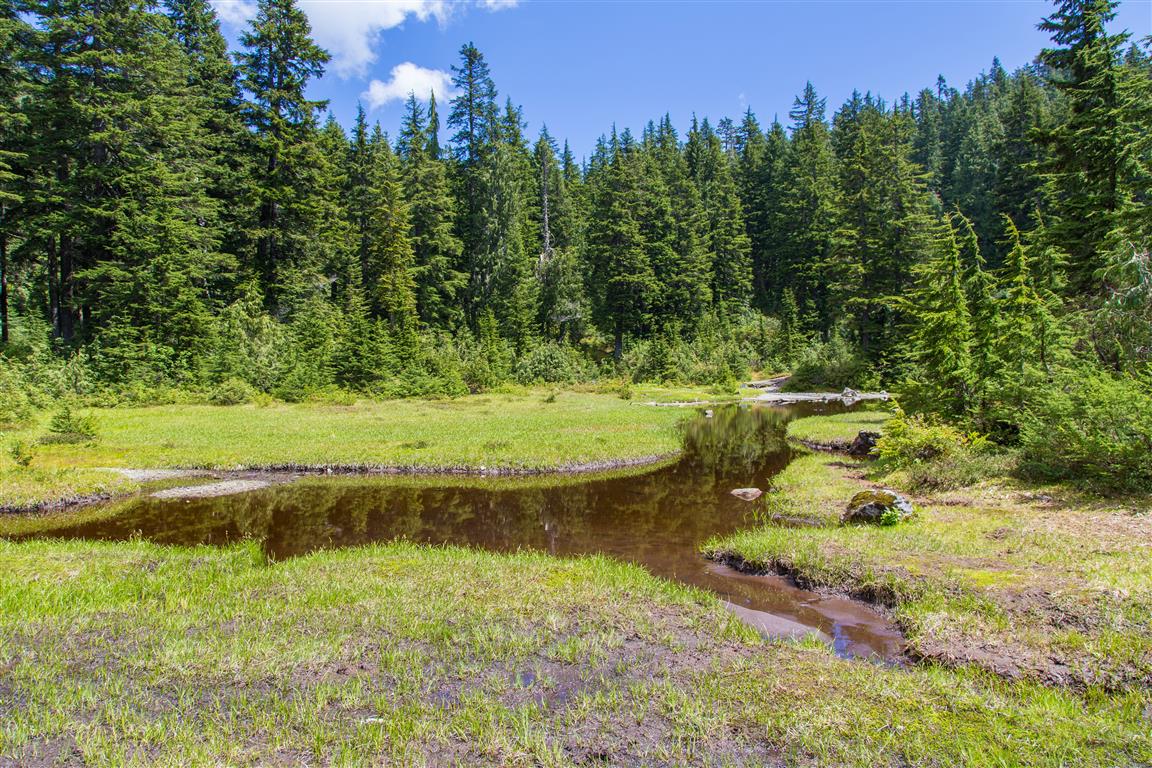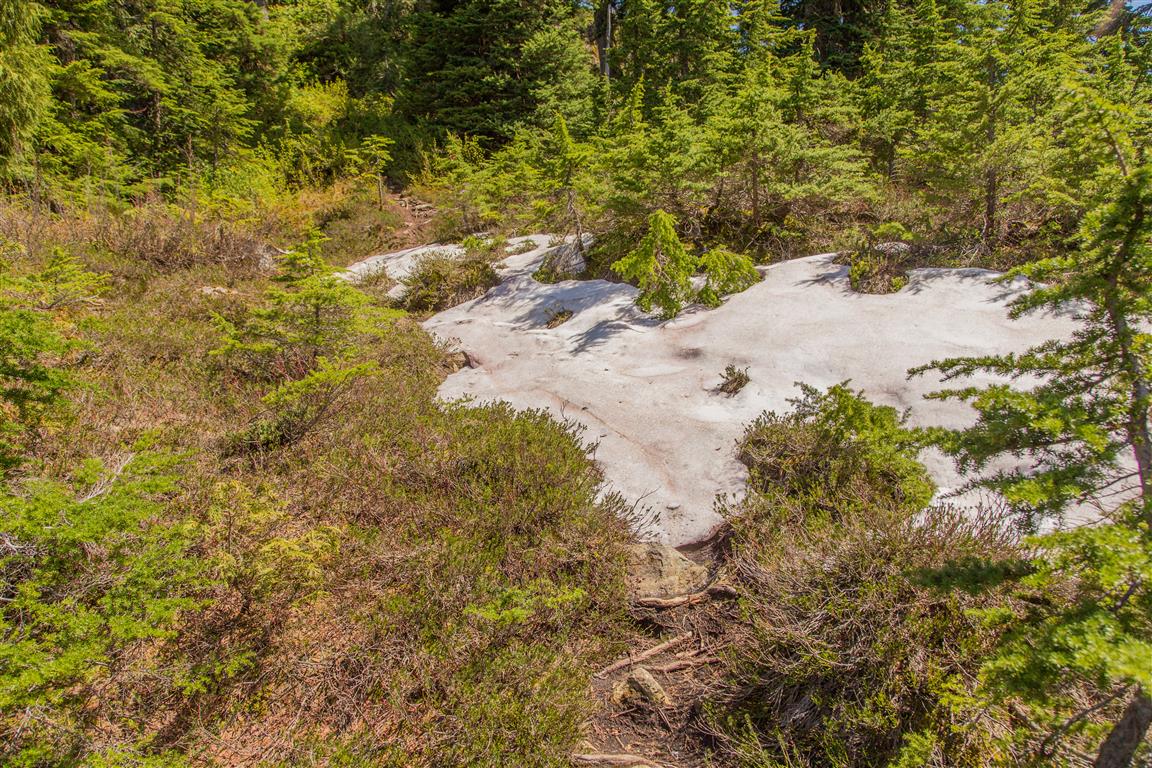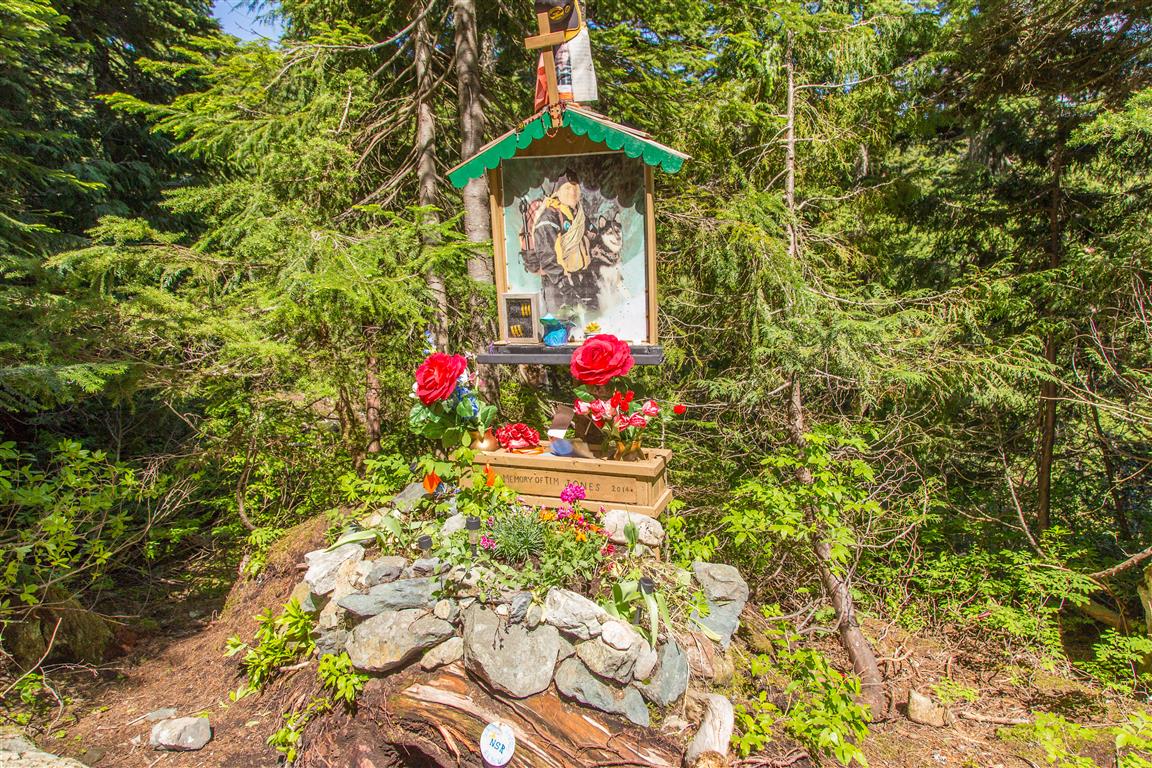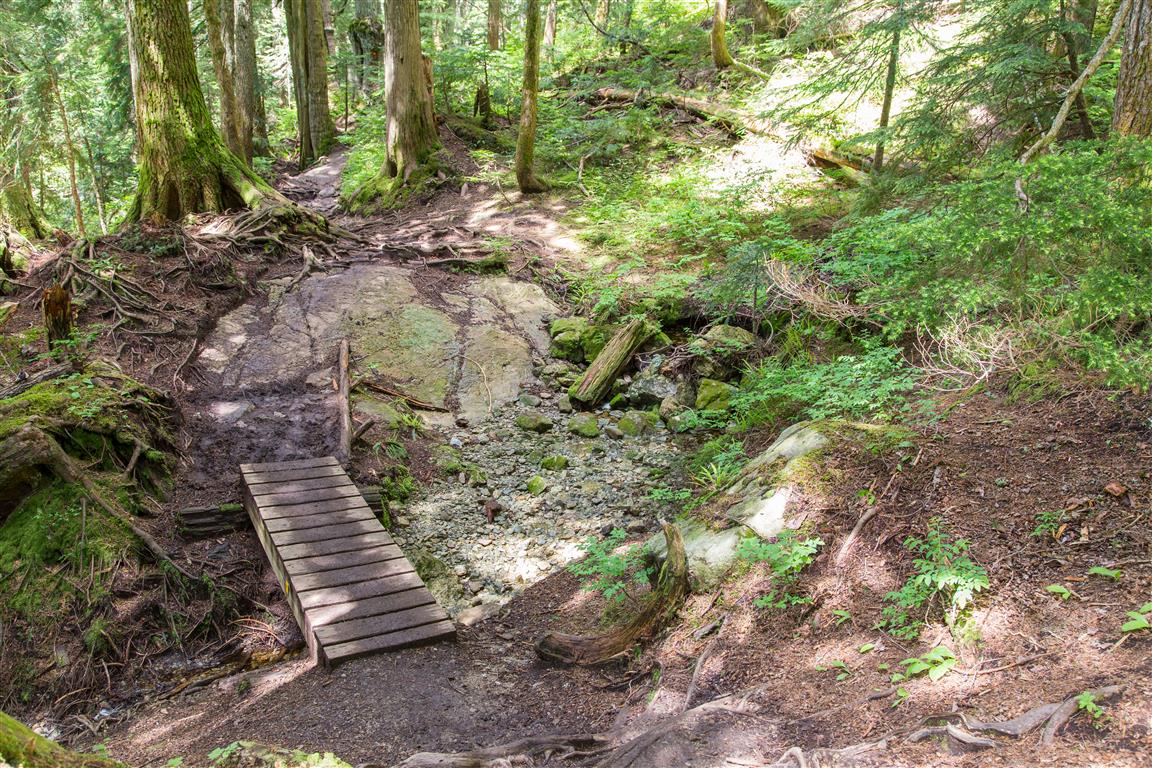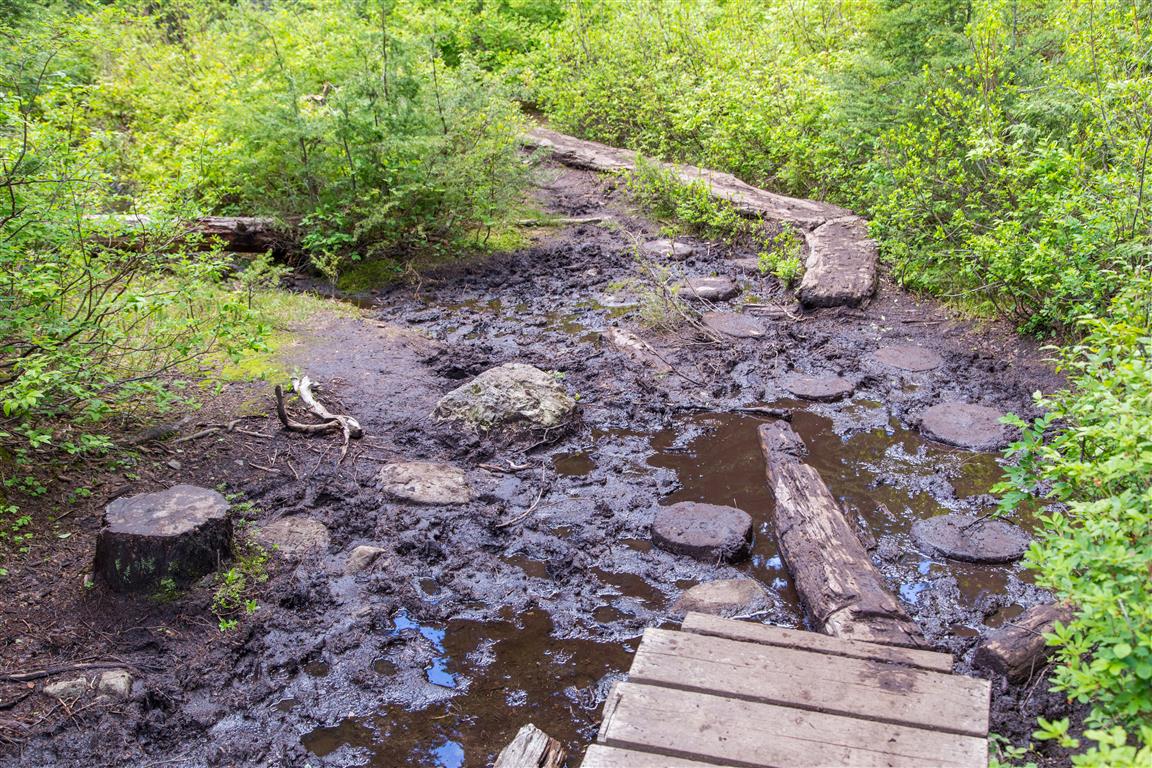 ★★★★★★★★★★★
Before heading out on your hike, make sure you are well prepared. This means, having the TEN ESSENTIALS. It is also important to leave a trip plan (route details and estimated return time) with someone you trust.
Bring your smartphone, fully charged and put it in airplane mode while hiking. I always bring back-up battery packs for extra piece of mind. It is highly recommended that you bring a GPS device; I use my smartphone with a GPS app (Backcountry Navigator). The GPS will work in airplane mode. Learn how to use it before your hike.
For anyone new to hiking, there is a rule to which hikers follow; it is called "Leave No Trace" or LNT. The concept is generally to pack out what you pack in and respect nature, so all future visitors can enjoy what you have enjoyed.
To learn more about LNT, please check out this BLOG by a certified LNT Trainer.
★★★★★★★★★★★