BC Hydro's Buntzen Lake Reservoir serves not only as a source of hydroelectric power but is also as an attractive recreation area for public enjoyment.
To add to your enjoyment of the area, BC Hydro provides the following facilities:
About 75 picnic tables at South Beach (the main beach), shelter and grass play areas
Five large picnic tables at North Beach
One large gazebo with 4 picnic tables (no fees and no reservations – first come – first serve)
One covered picnic spot with 2 picnic tables
Cartop boat and canoe launch areas and dock
Wharves at both north and south beaches
Hiking, mountain biking, equestrian and nature trails
Viewpoints on hiking trails
Interpretive displays on the Energy Trail
Parking and equestrian staging area
Handicapped parking
Parking for vehicles with trailers
Designated area for dogs
15-minute dog holding area (in case you need to use the restroom)
Drinking water
Restroom facilities
Pay phone by Warden's office
A bike cleaning area by the Warden's office
Lake is stocked with rainbow trout (see Fishing Page)
The south beach is very popular in the summer as seen here…
Large gazebo (no reservations)…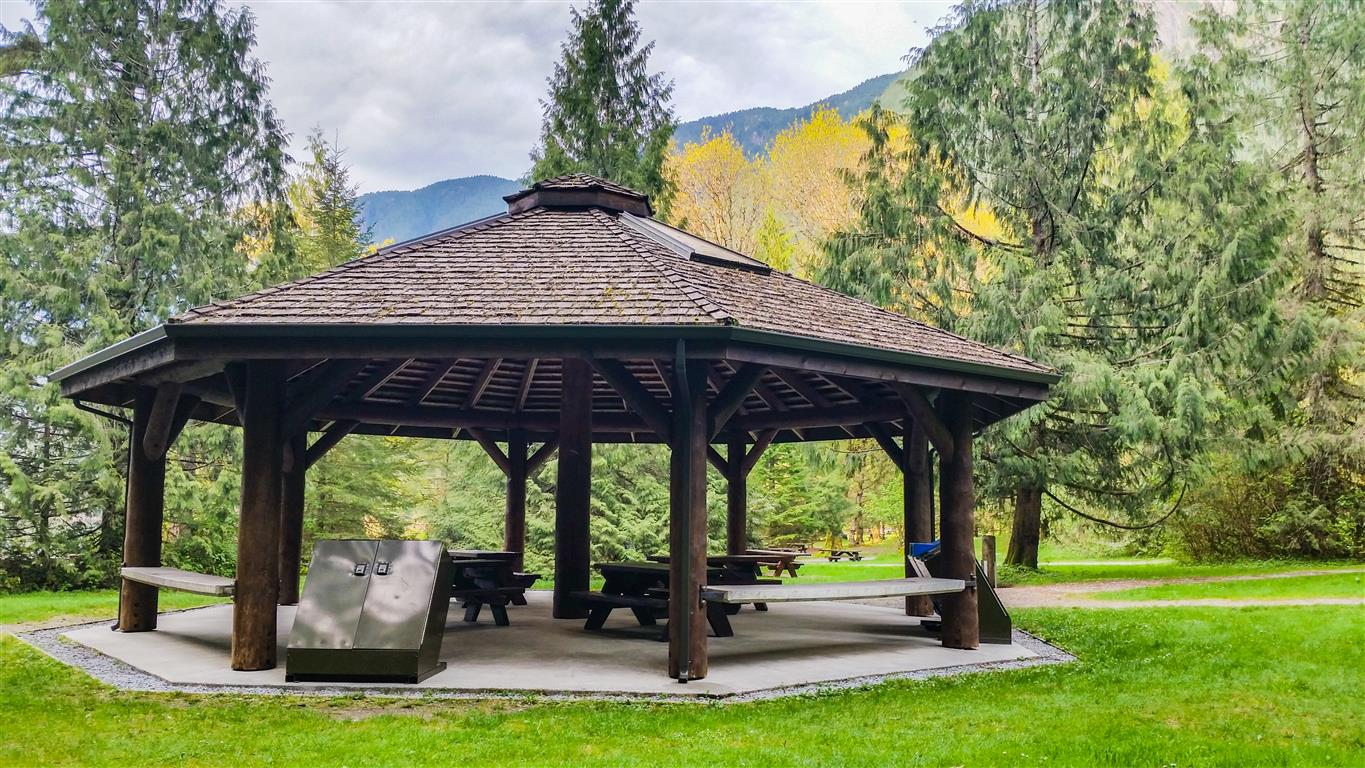 Covered picnic tables…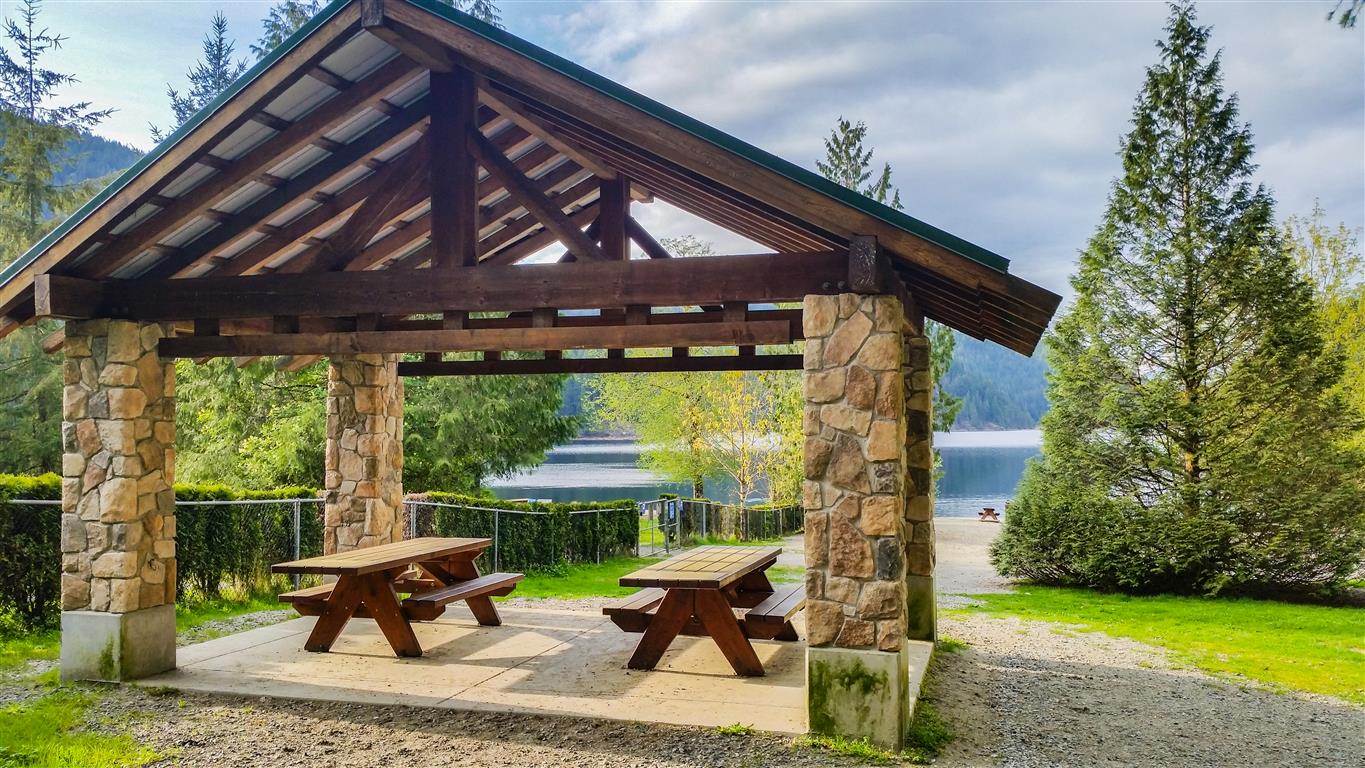 Picnic tables at South Beach…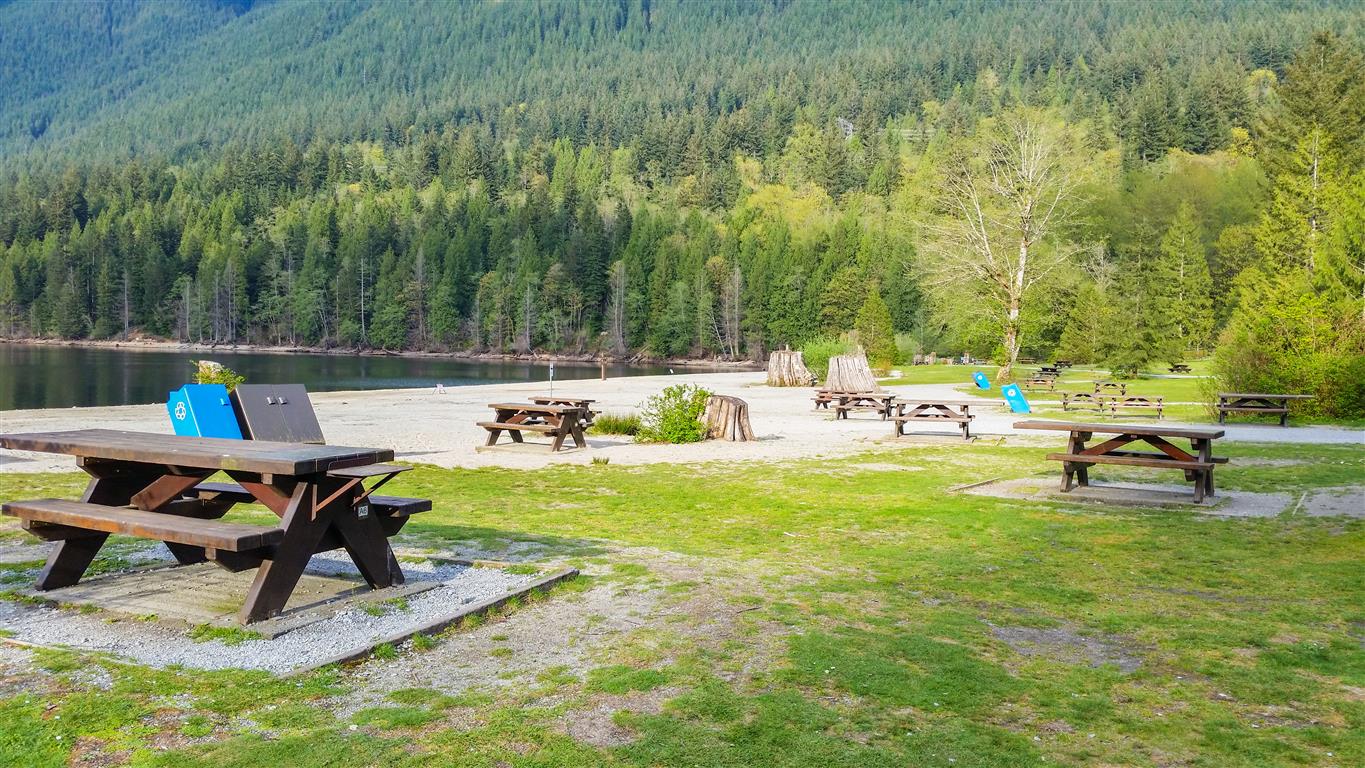 In the summer, the lake is a great place to cool off. I often stop at north beach when I hike to have a dip. It's sooooo refreshing !!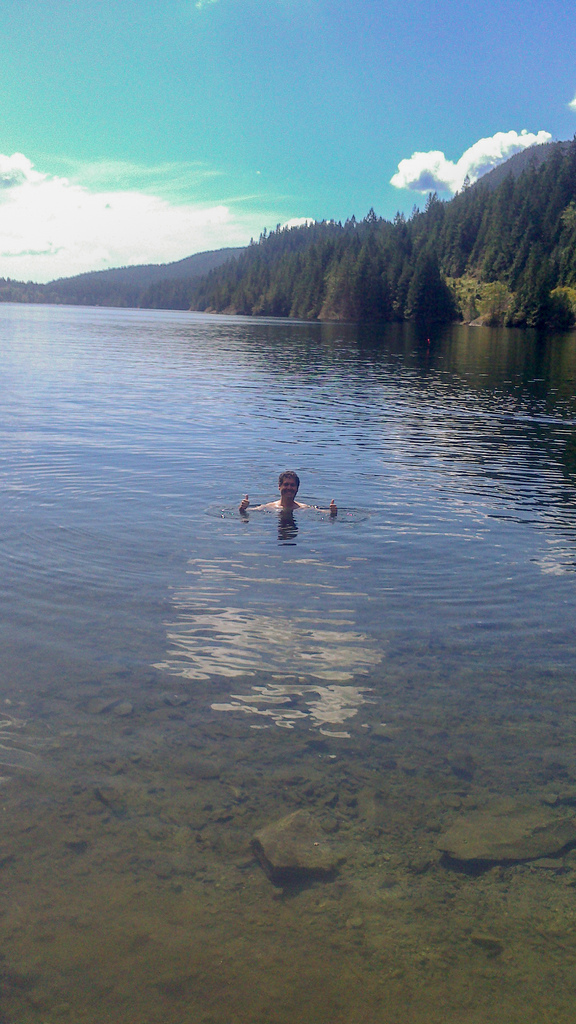 On nice summer weekends and holidays, the picnic tables are full by 10:30 – so get there fast ! Even on the cooler days, many people take advantage of the picnic tables (north beach and south beach). The photo below was from a nice April day in 2014…