Apart from the nature, this is one of the most interesting things to see at Buntzen Lake.  Can you imagine, boring a 3.6 km tunnel through a mountain! The tunnel starts at Coquitlam Lake, goes to under Eagle Mountain to a maximum depth of 1.2 km and terminates into the north end of Buntzen Lake. Construction started in January 1903 and was completed in April 1905.  The error in alignment was only 7/8 inch and 1.75 inches in grade. The tunnel project also involved raising the level of the dam on Coquitlam Lake.
UPDATE: 8 JULY 2015:
As the region's reservoir's are depleting fast, Metro Vancouver has asked BC Hydro to set aside 68.2 billion litres of water and has budgeted $862,000. This means no or very low flow through the tunnel into Buntzen Lake in the summer of 2015.
The photo below shows a heavy flow through the tunnel…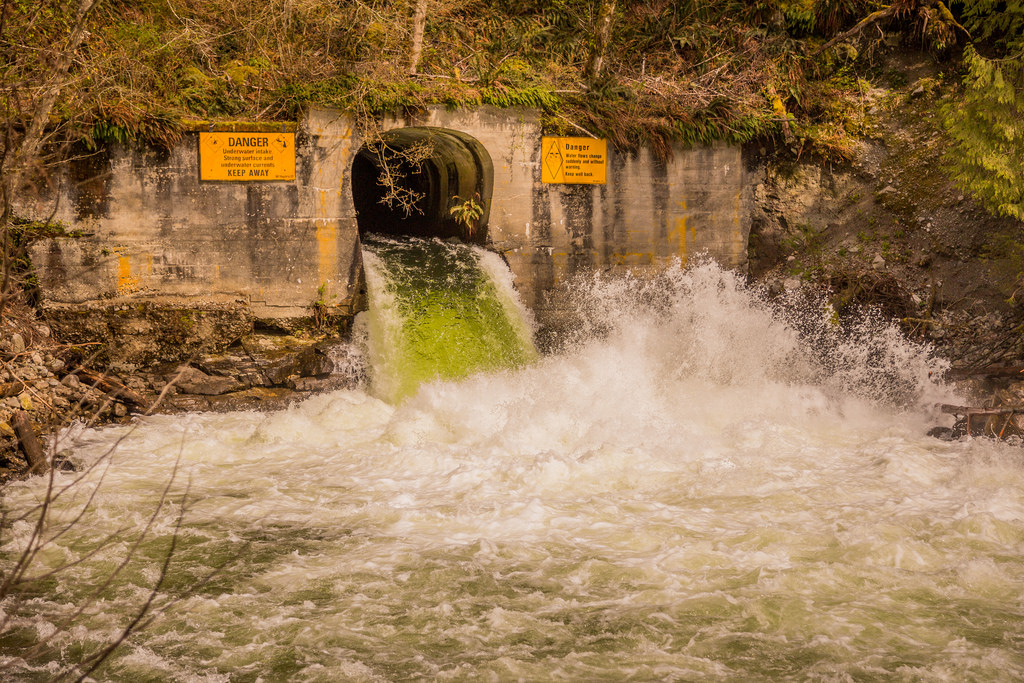 The contractor, Rannie & Campbell, employed over 175 men and sometimes up to 300 ! They worked 8-hour shifts, days nights and holidays. Interesting note: the tunnel was subsequently doubled in size. The photo below shows the tunnel at the base of Eagle Mountain to show perspective…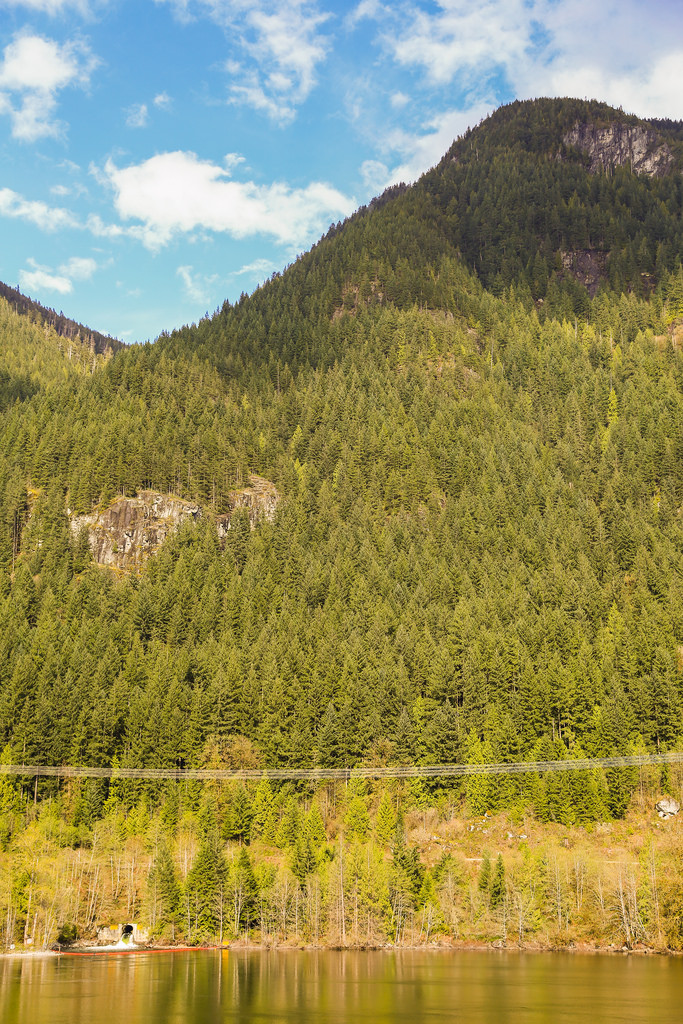 Many workers were killed during the construction of the tunnel and BC Hydro has set up a memorial by the tunnel…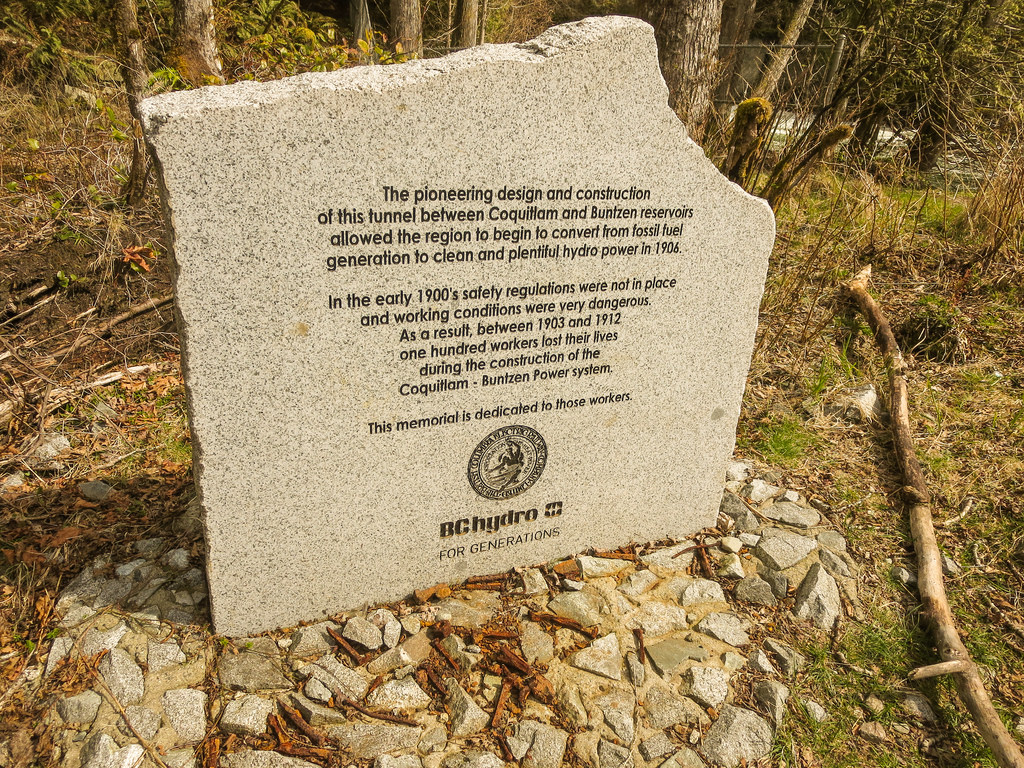 The maximum flow rate through the tunnel is 40 m3/s. Sometimes the flow is very slow in the tunnel, such as in the photo below…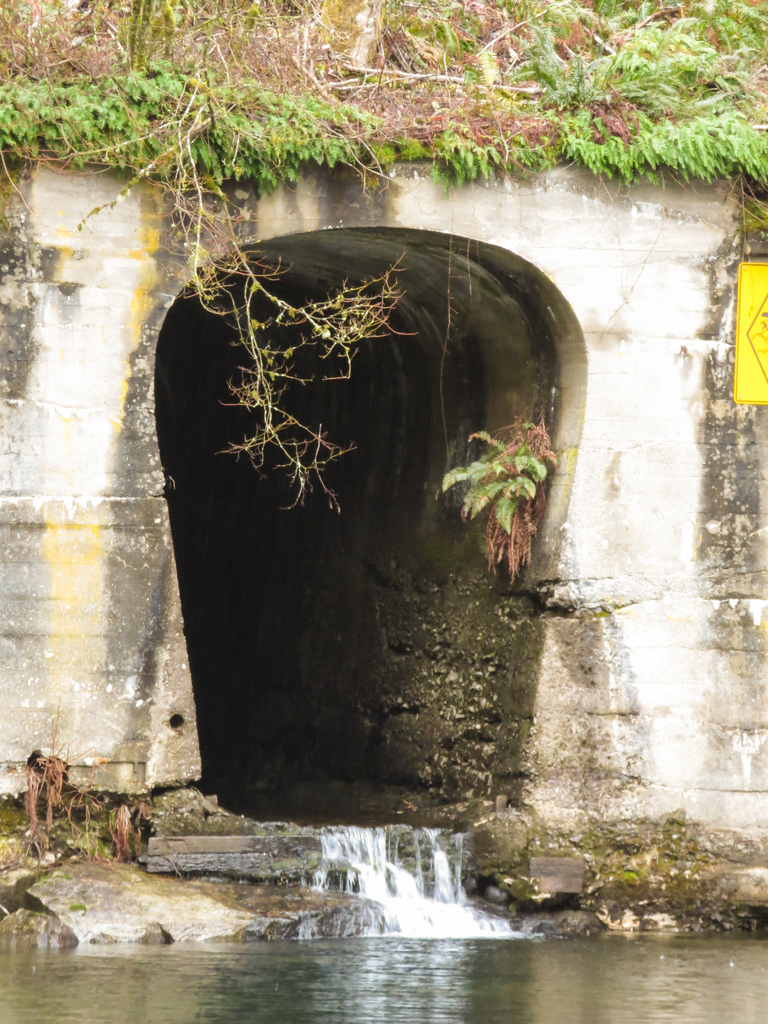 The current can be strong and unpredictable – this is why there are many warning signs as seen below…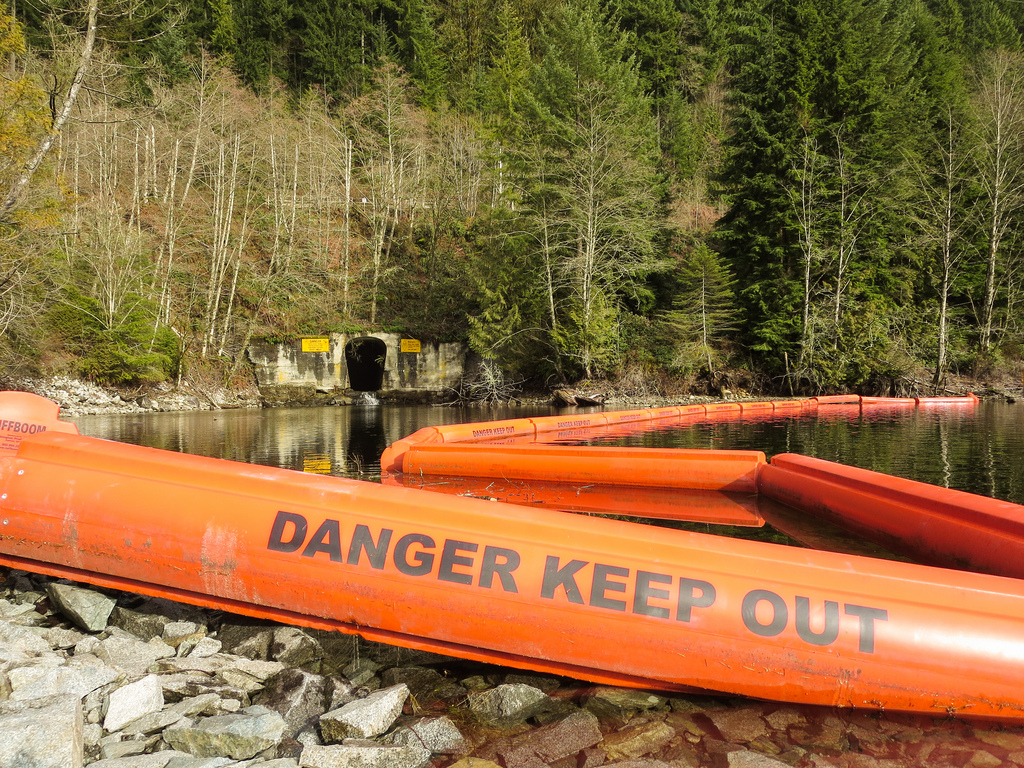 Water from Buntzen Lake (via the tunnel) flows through penstocks down the steep mountain slope to two power plants located on Indian Arm. During construction of the tunnel, there was a tunnel camp set up on the site of the present north beach. The tunnel camp had dwellings and a blacksmith shop. See the tunnel camp below…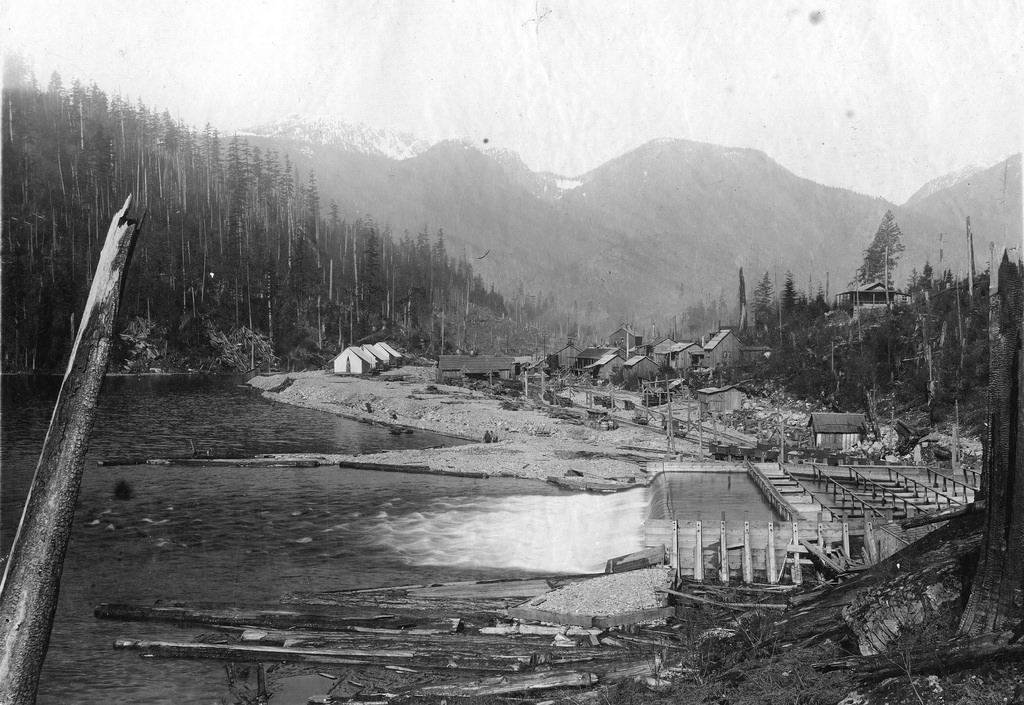 See a short video below of a torrent of water flowing out of the tunnel…
Here's a photo taken from the trail just above the tunnel…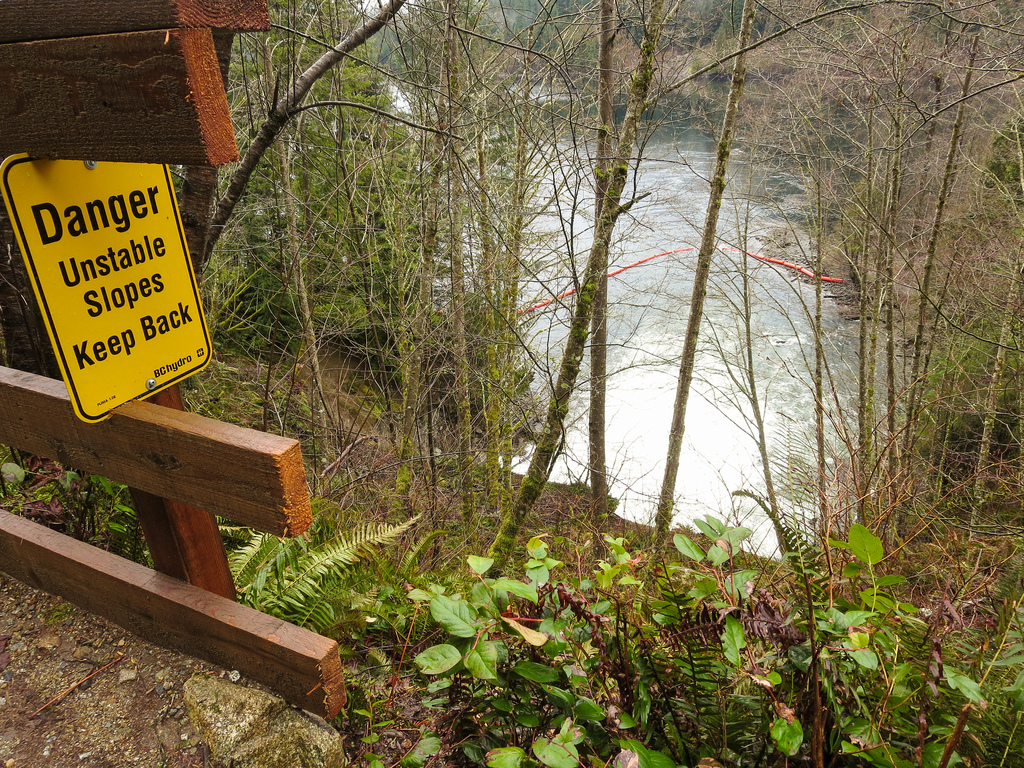 Here's a view inside the tunnel from an explorer.
WARNING: Do not try this. It is illegal and very dangerous as a torrent of water can be released at any time!