This is the Canadian Sumas Mountain – not the US one ! Sumas Mountain is located in North Abbotsford. The route starts on Upper Sumas Mountain Road and enters the forest to the east. The trail starts out with a gentle descent across a ravine and then it rises from there to Chadsey Lake. Near the 2km mark, you enter onto a forest service road, where you take a right, follow the road for a short distance and join the trail again on your left. As an addition, there is a great view northwards down the FSR (this can be done on the way up or way down). Once entering the forest again, you head up the trail again for another 2.3 km where you'll reach Chadsey Lake. Follow the lake trail to the left and keep hugging the lake until you see trail markers where you go left up the mountain; it is easy to miss, as the trail continues around the lake. After the turnoff, another 2 km will get you to the summit, where there is a splendid view of the Fraser Valley.
Distance: 14 km
Time: 5.5 hours
Low point: 139 m
High point: 905 m
Elevation gain: 766 m
Cumulative Elevation gain: 1,300 m
Trailhead: 49° 07' 19.8" by  122° 11' 18.6" (Google Map)
Here is the route…
Photos from Nov 2015 and May 2017…
Beautiful view of Sumas Prairie…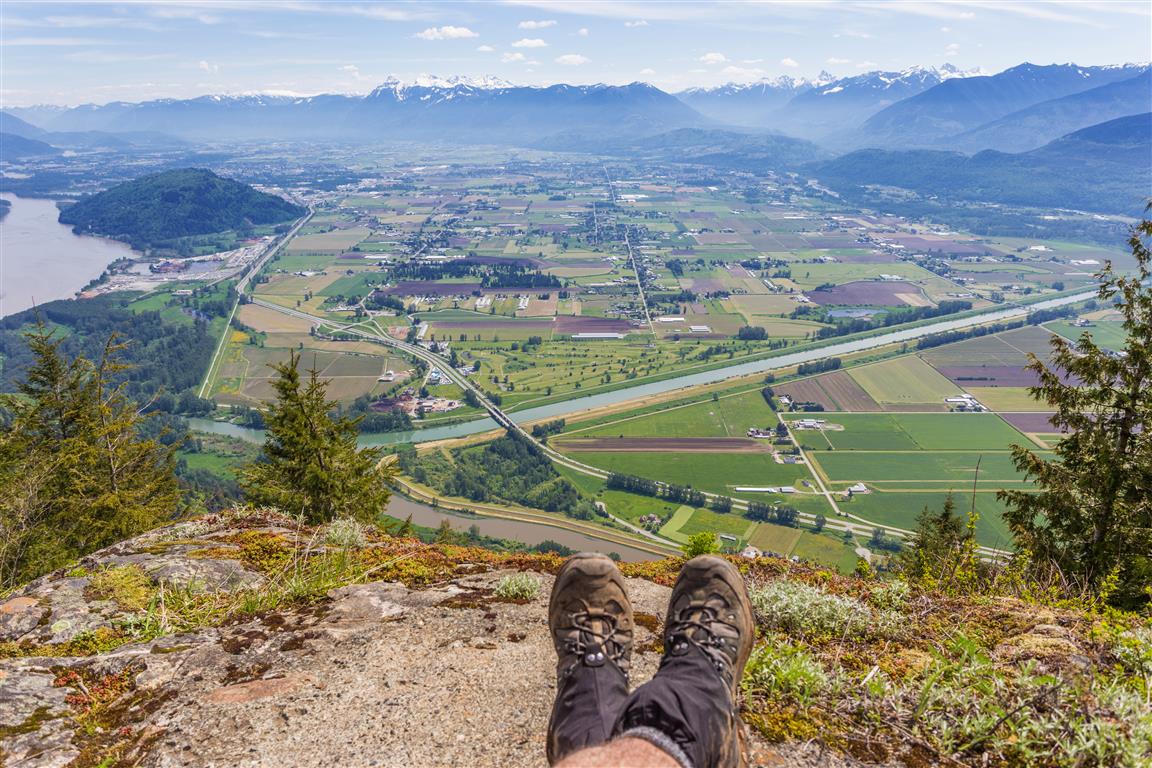 Chadsey Lake…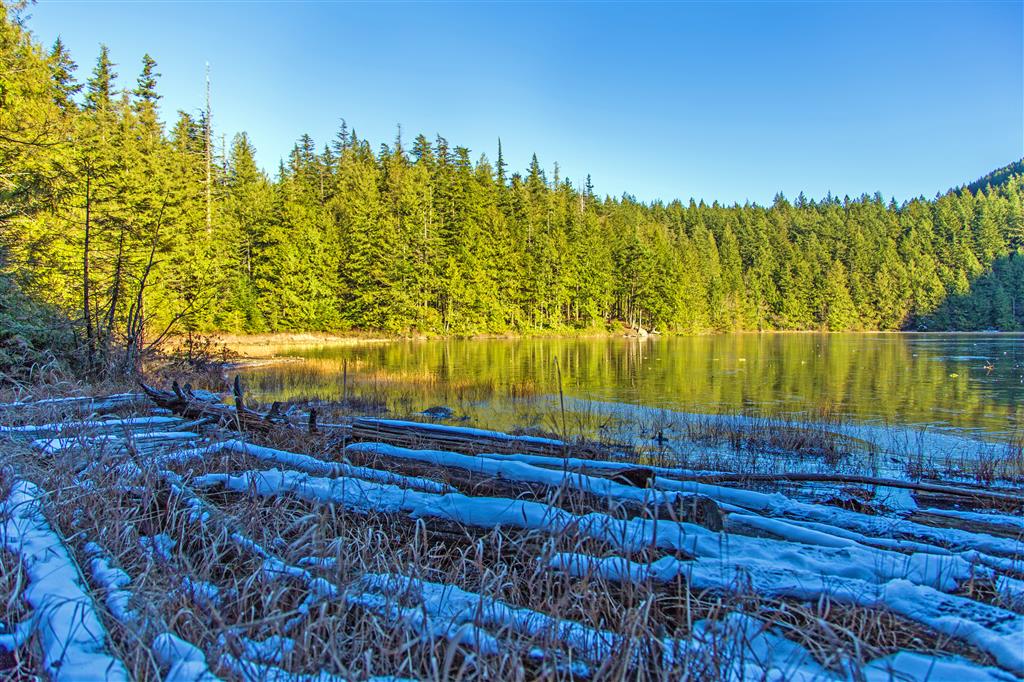 Little waterfall…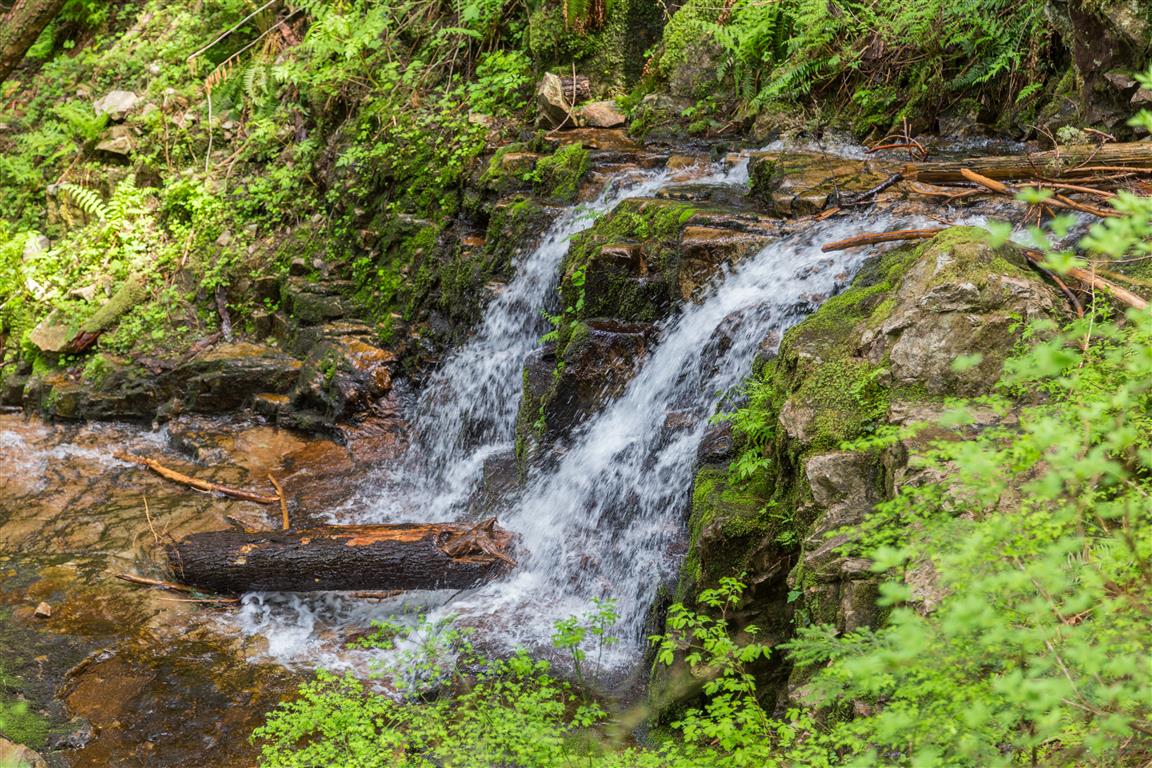 Stream…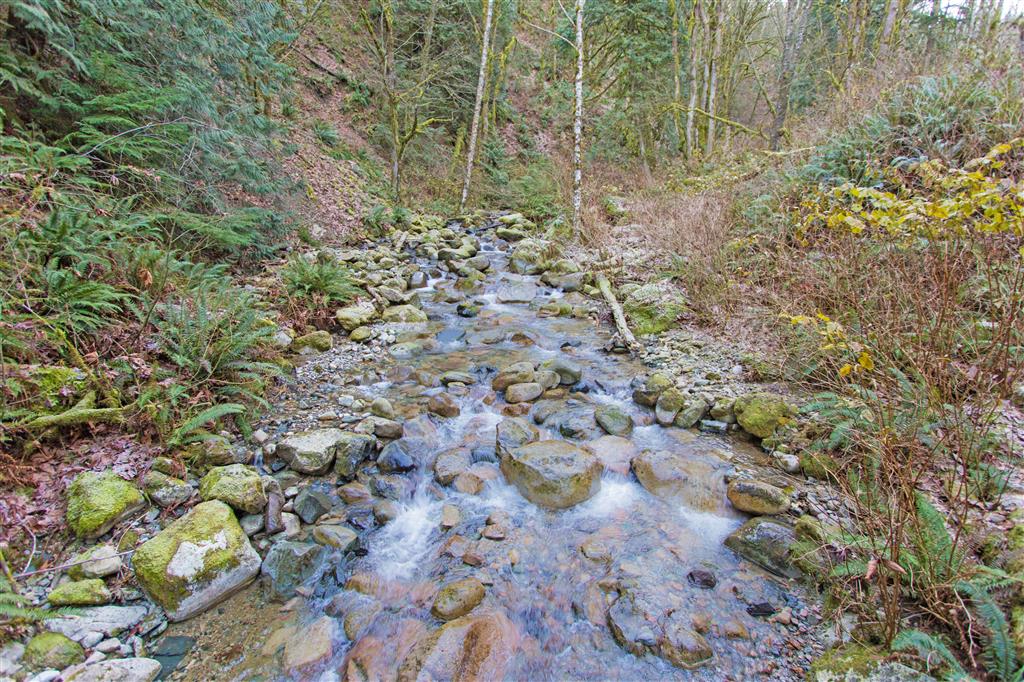 Crossing a Bridge…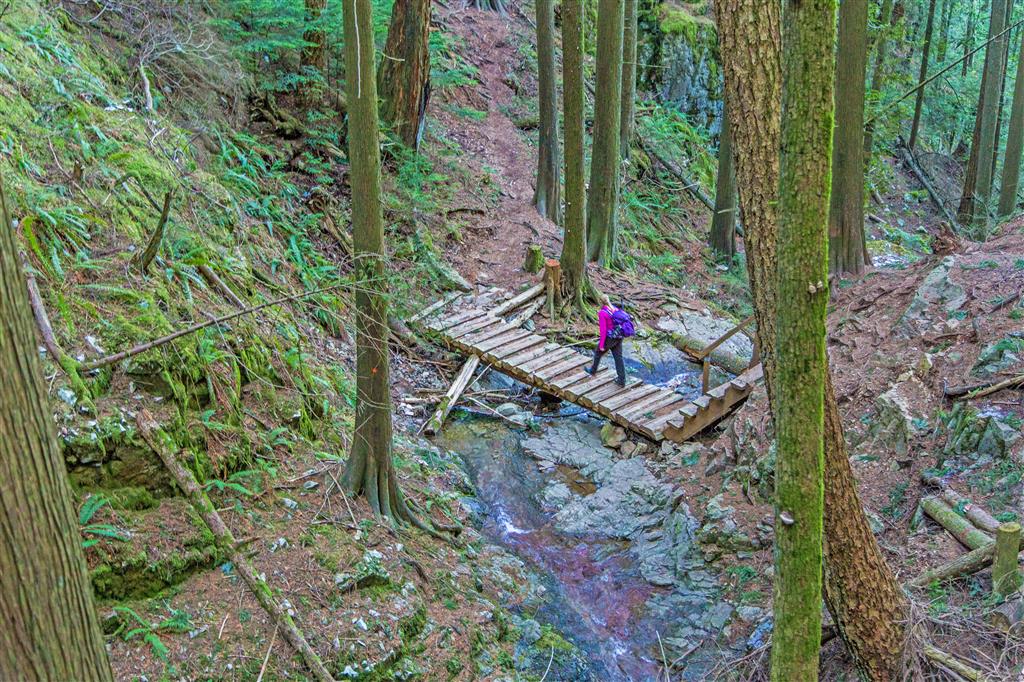 Pink Trillium…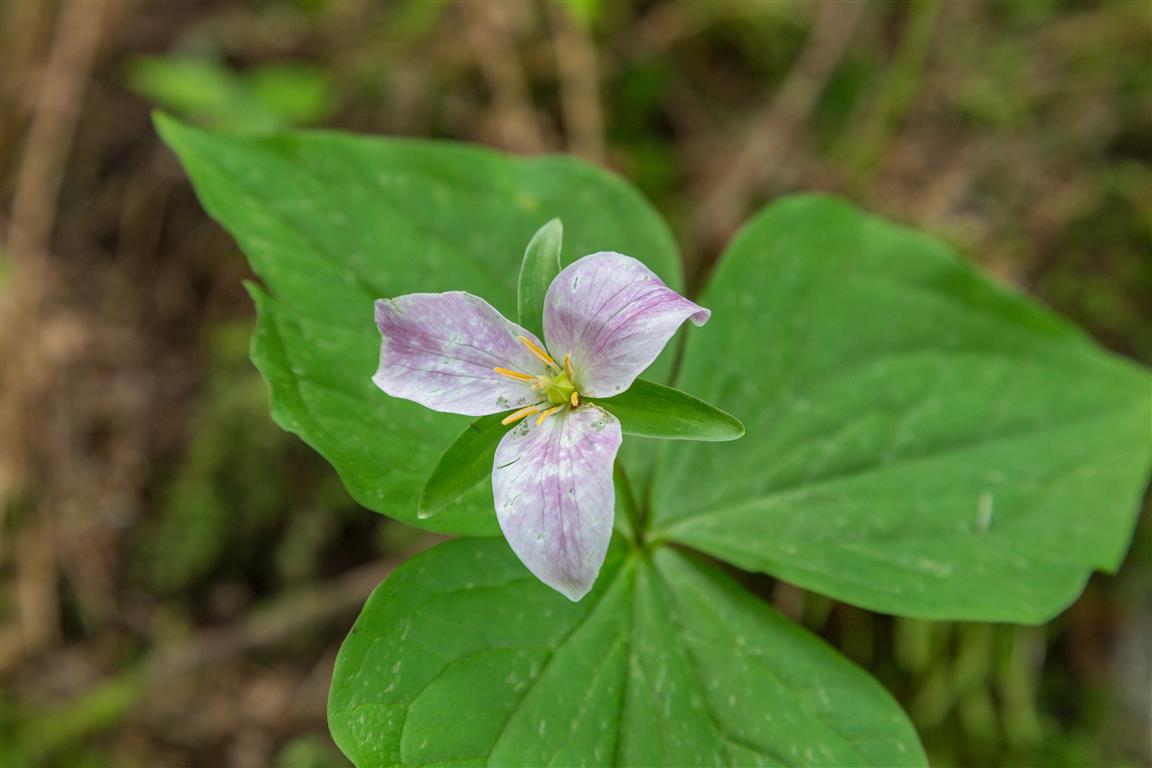 View a short distance north from Chadsey Lake…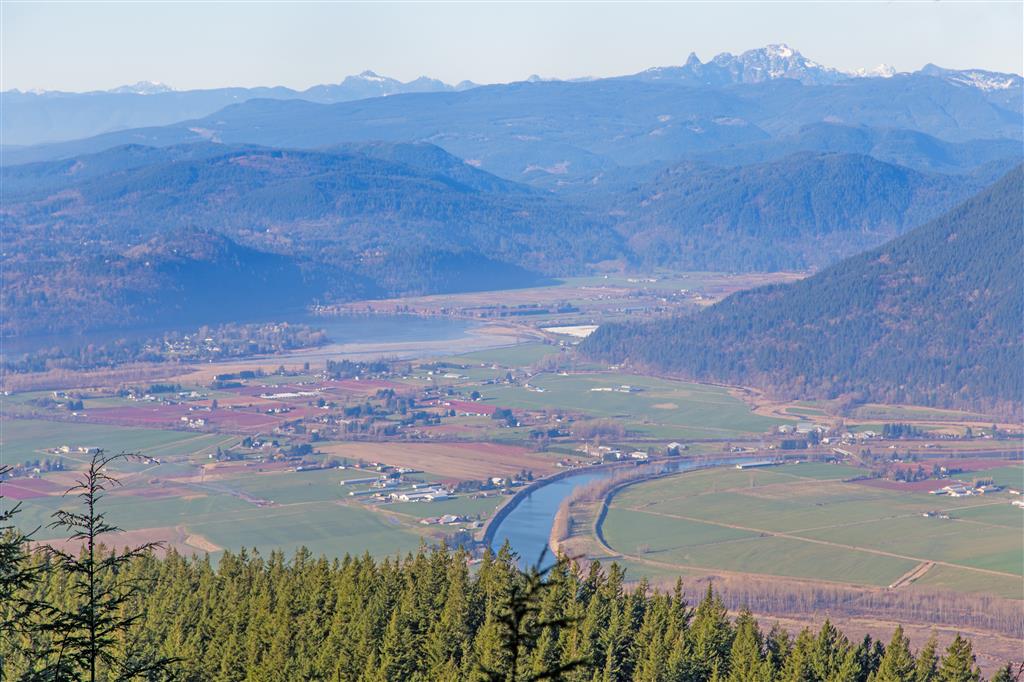 Crossing a Bridge again…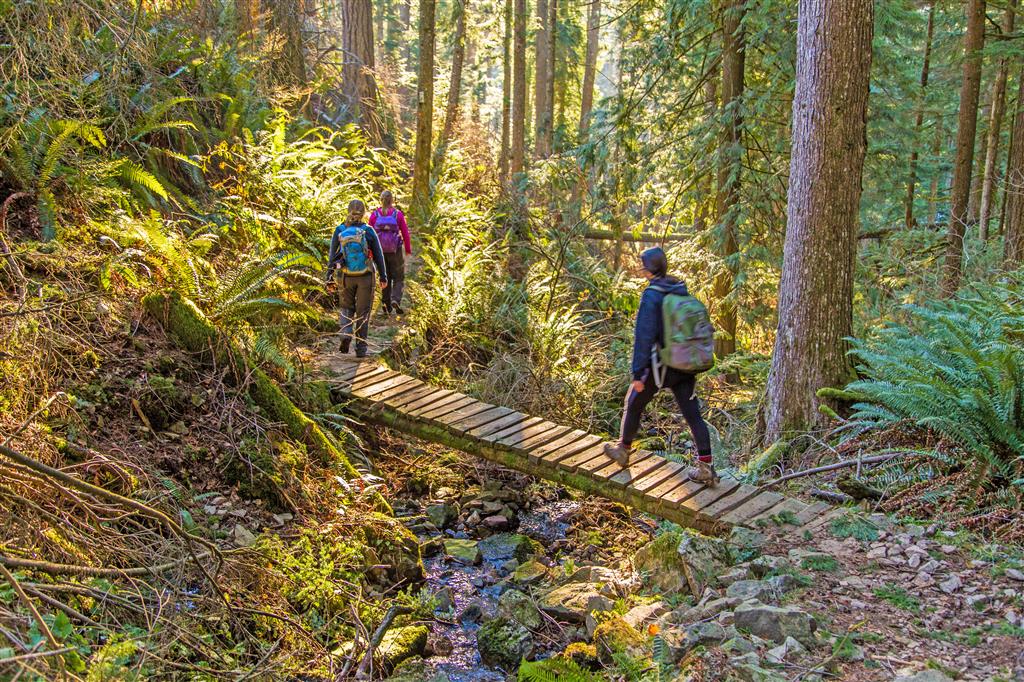 Another bridge crossing…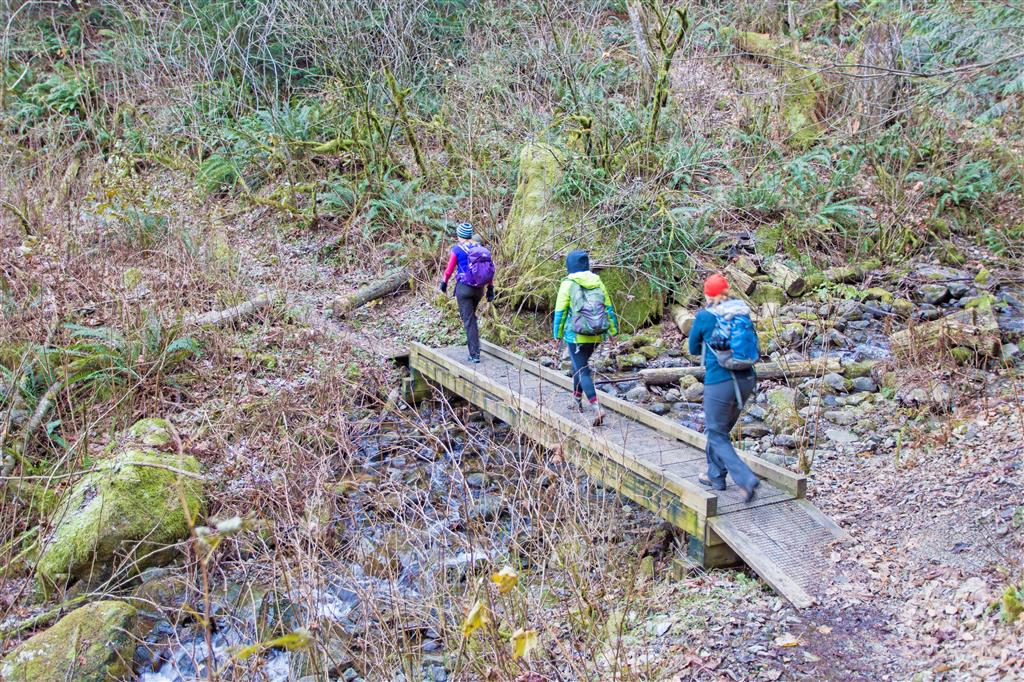 Relaxing at the summit…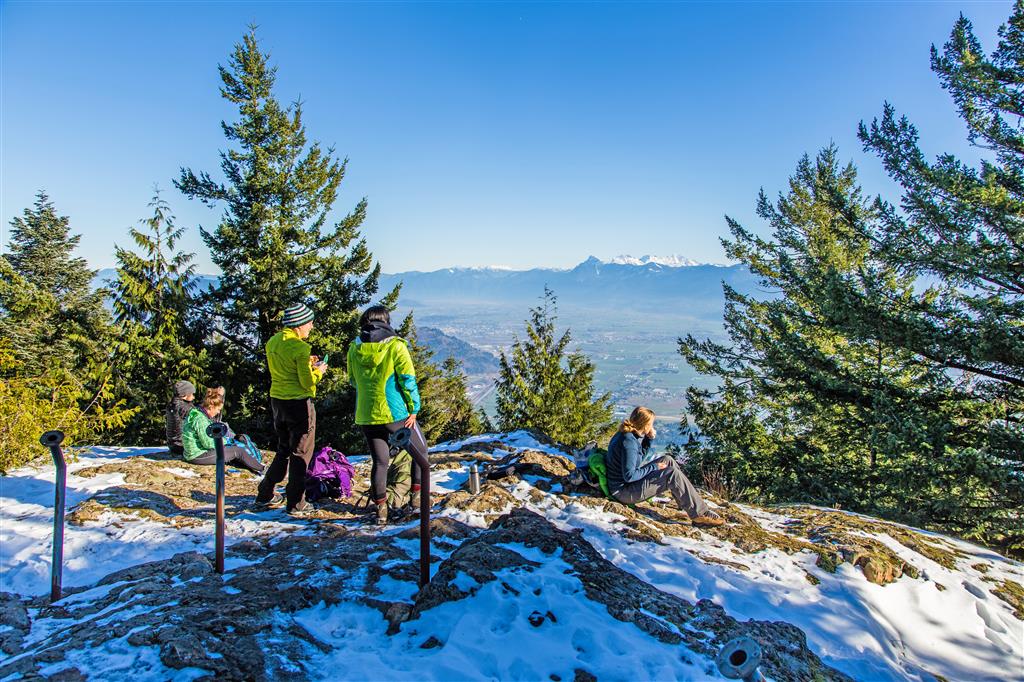 Walk through the trees…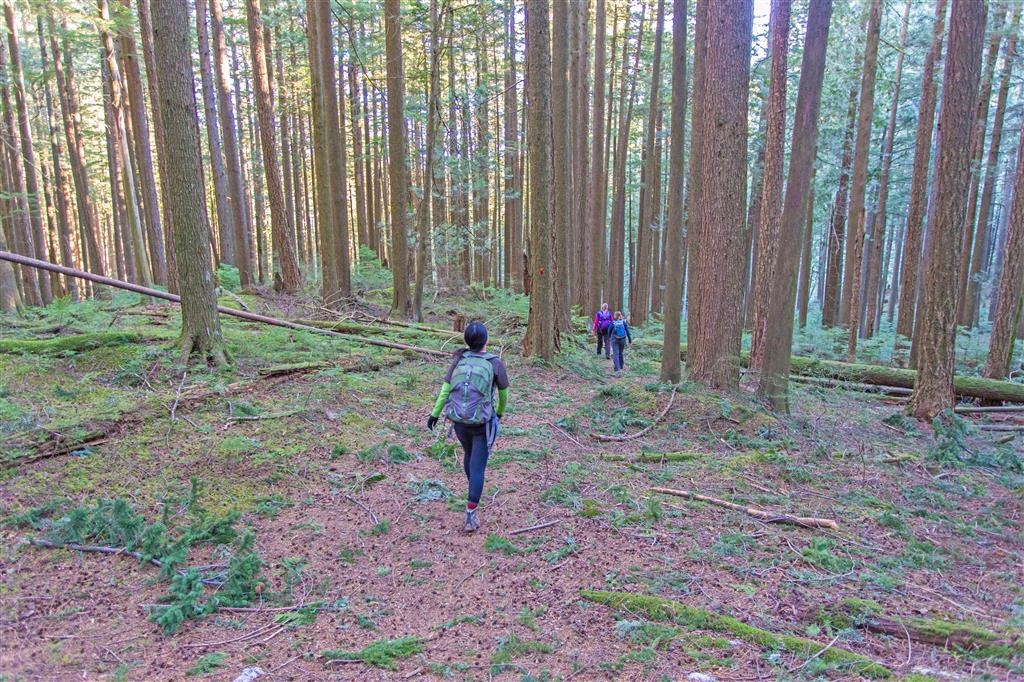 View from clearcut area (down FSR)…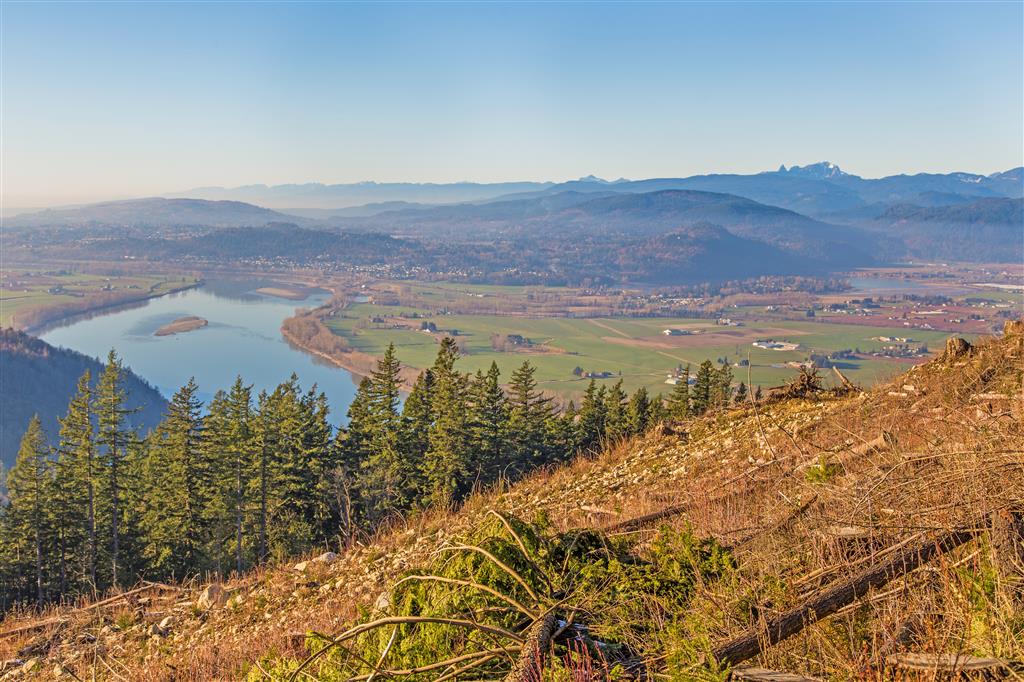 Walking through the ferns…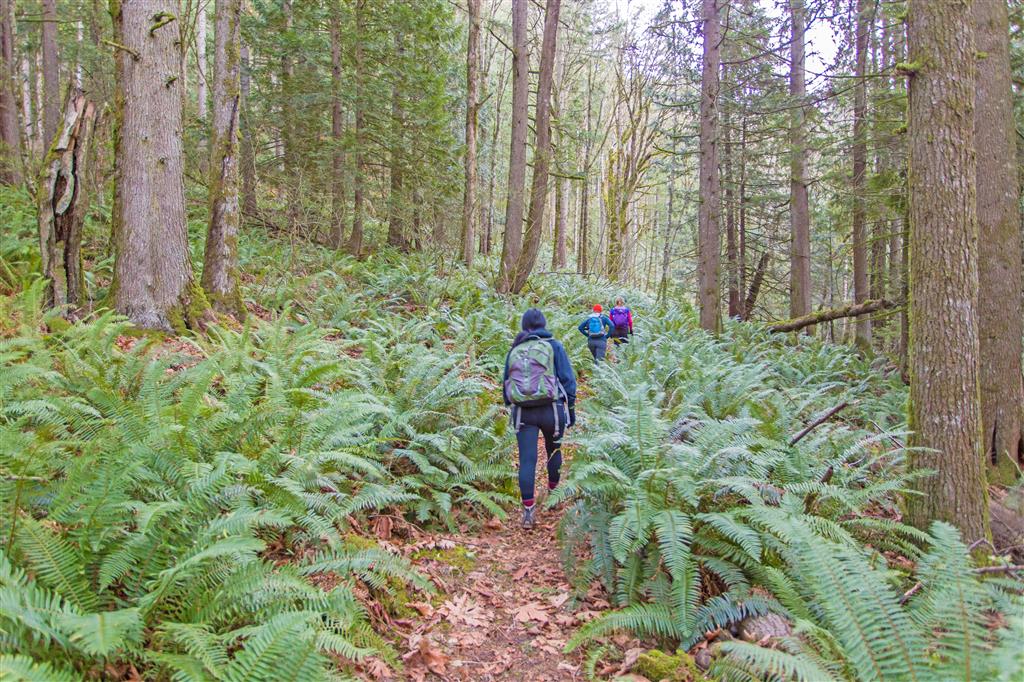 ★★★★★★★★★★★
Before heading out on your hike, make sure you are well prepared. This means, having the TEN ESSENTIALS. It is also important to leave a trip plan (route details and estimated return time) with someone you trust.
Bring your smartphone, fully charged and put it in airplane mode while hiking. I always bring back-up battery packs for extra piece of mind. It is highly recommended that you bring a GPS device; I use my smartphone with a GPS app (Backcountry Navigator). The GPS will work in airplane mode. Learn how to use it before your hike.
For anyone new to hiking, there is a rule to which hikers follow; it is called "Leave No Trace" or LNT. The concept is generally to pack out what you pack in and respect nature, so all future visitors can enjoy what you have enjoyed.
To learn more about LNT, please check out this BLOG by a certified LNT Trainer.
★★★★★★★★★★★