14 April 2015…
LAKE WATER LEVELS ARE BACK TO NORMAL !!!
10 April 2015…
UPDATE: FLOOD WATERS SHOULD BE RECEDING NOW AND LAKE LEVELS SHOULD BE RETURNING TO NORMAL SOON
2 April 2015…
Many trails at Buntzen Lake are flooded due to high water levels in the Lake. Apparently the cause is a malfunctioning turbine in one of the powerhouses. The trail on the east side of the lake is fine and so is Lakeview Trail.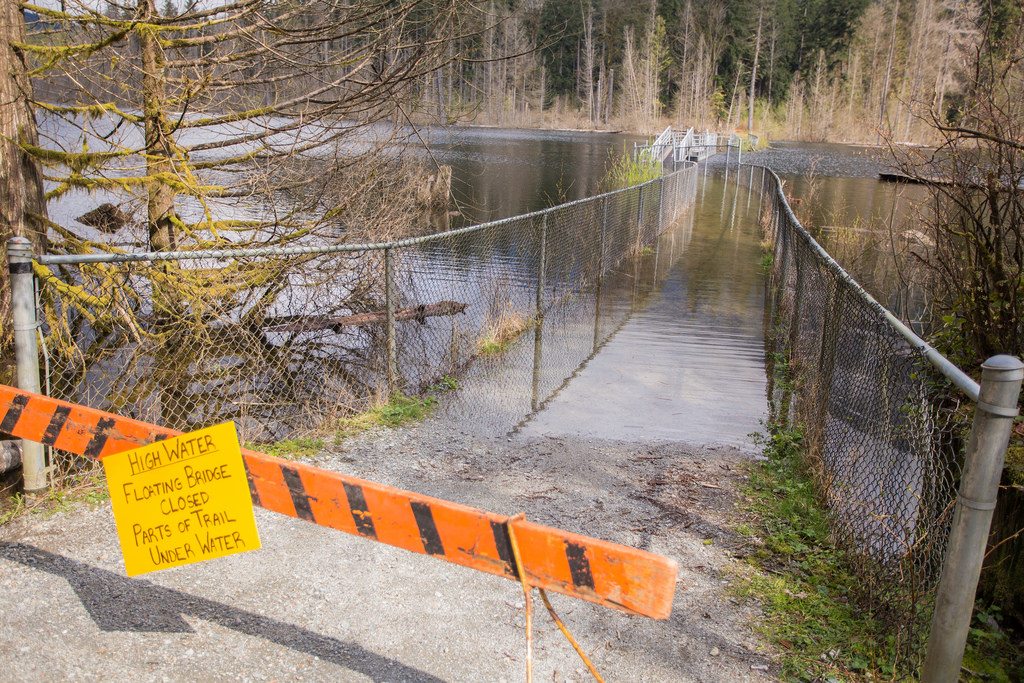 If you want to do a full loop, you will have to take academy trail (closely follows the roadway into the park) and then walk the entire length of Pumphouse Road. The length is about 2.5 km longer than the regular Lakeview Trail loop. I did this route and here it is below…
Another option for a good hike is to take the east side trail to north beach and come back the same way.
Water is still flowing strong through the tunnel, as Coquitlam Lake is at maximum capacity. Water diversion to  the Coquitlam River is near maximum levels; therefore, water continues to be diverted to Buntzen Lake; this is not a problem because Buntzen Lake's water level is stable right now because of the spillway at the Buntzen Dam. Below is a short video I took showing the flooding and water coming out of the tunnel…
Here are two photos of the North Beach…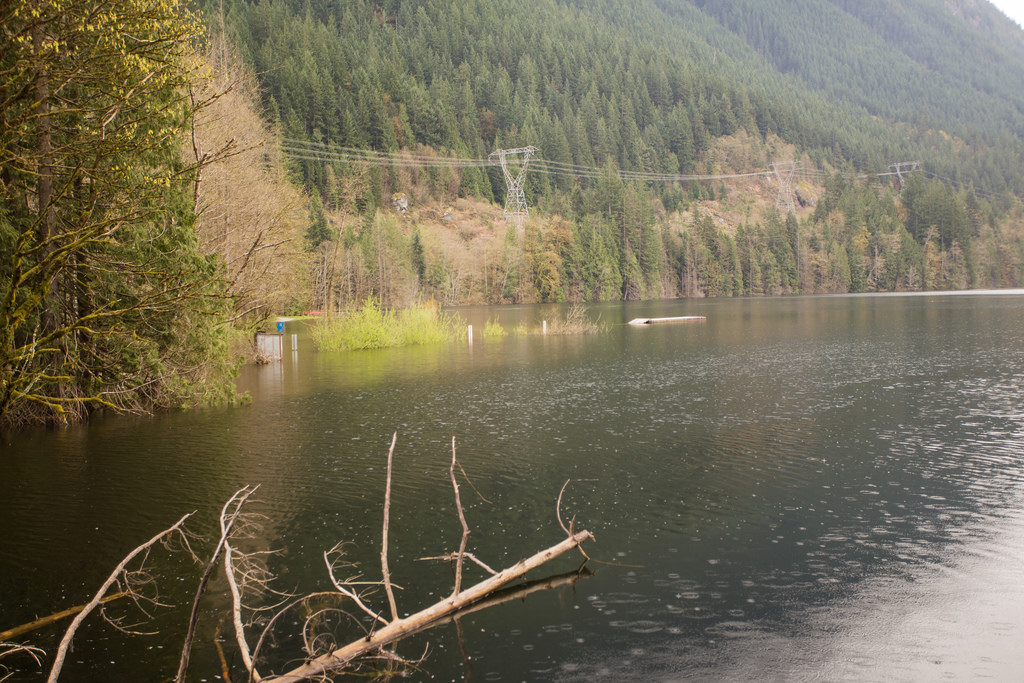 And here is South Beach…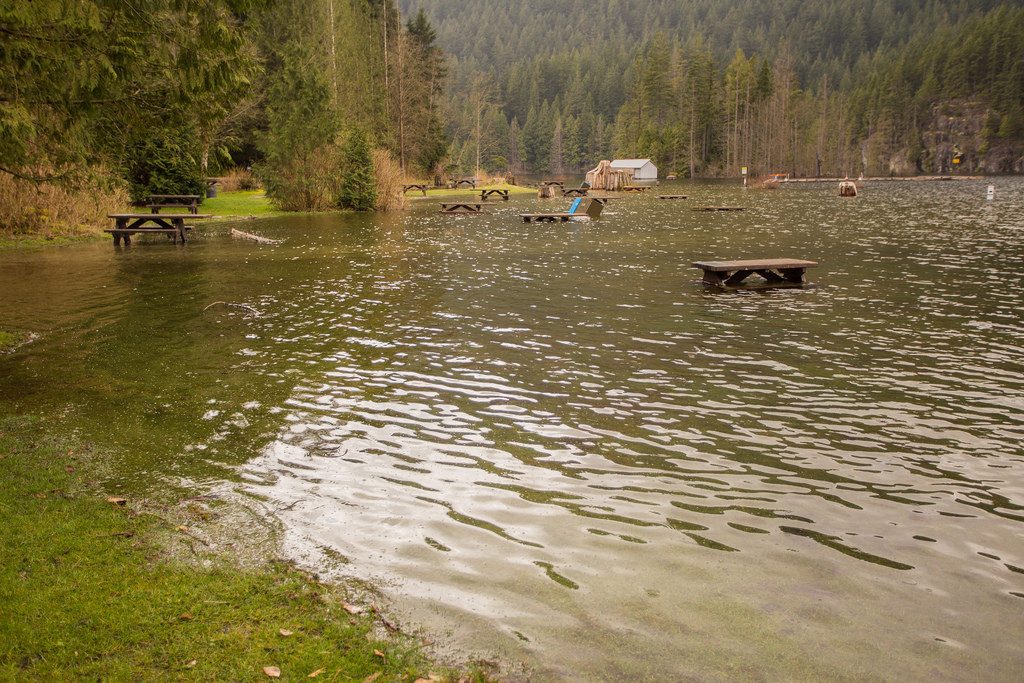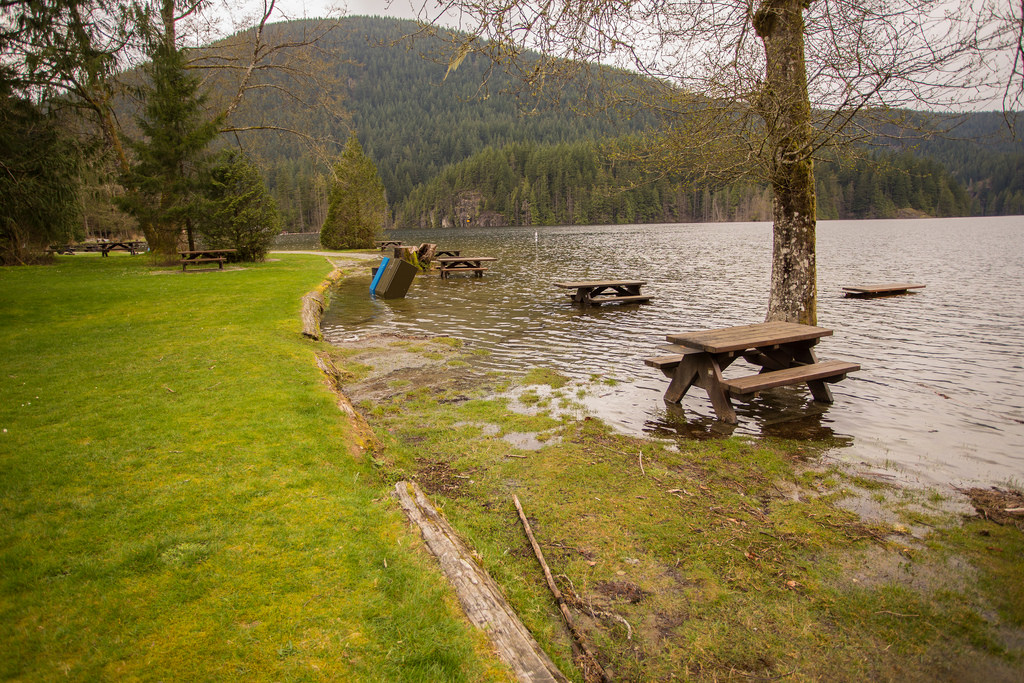 Here is another view of the 'floating bridge'…