On 20 April 2015, Buntzen Lake officials were informed of a fire on the Diez Vistas Trail at Buntzen Lake. Following an assessment and some rain on April 21st, the trail re-opened on April 22nd.
[easingslider id="1294″]
I had a nice hike on the Diez Vistas Trail today (22 April 2015) to check it out.
The fire occurred at the Punta Este Viewpoint on the East end of Buntzen Ridge.
It appears only some moss was affected.
Here are a couple photos…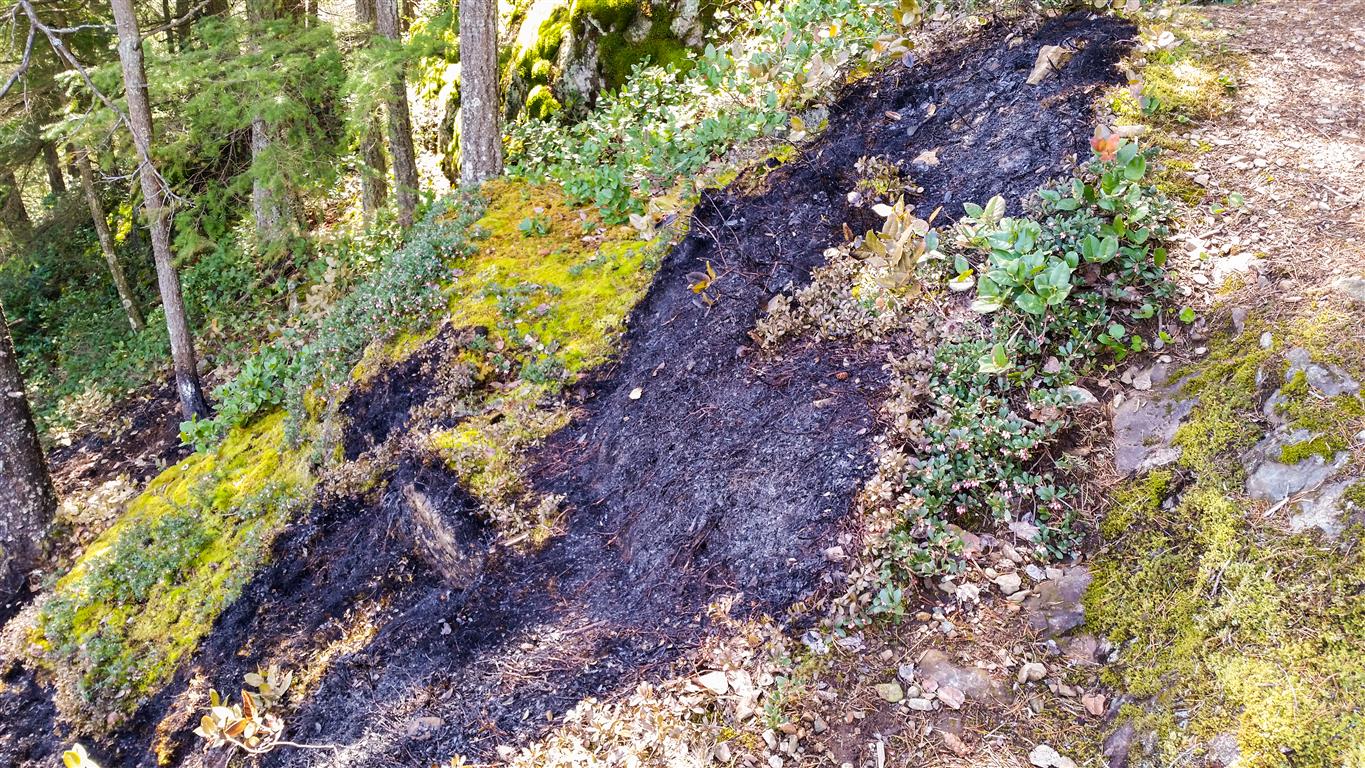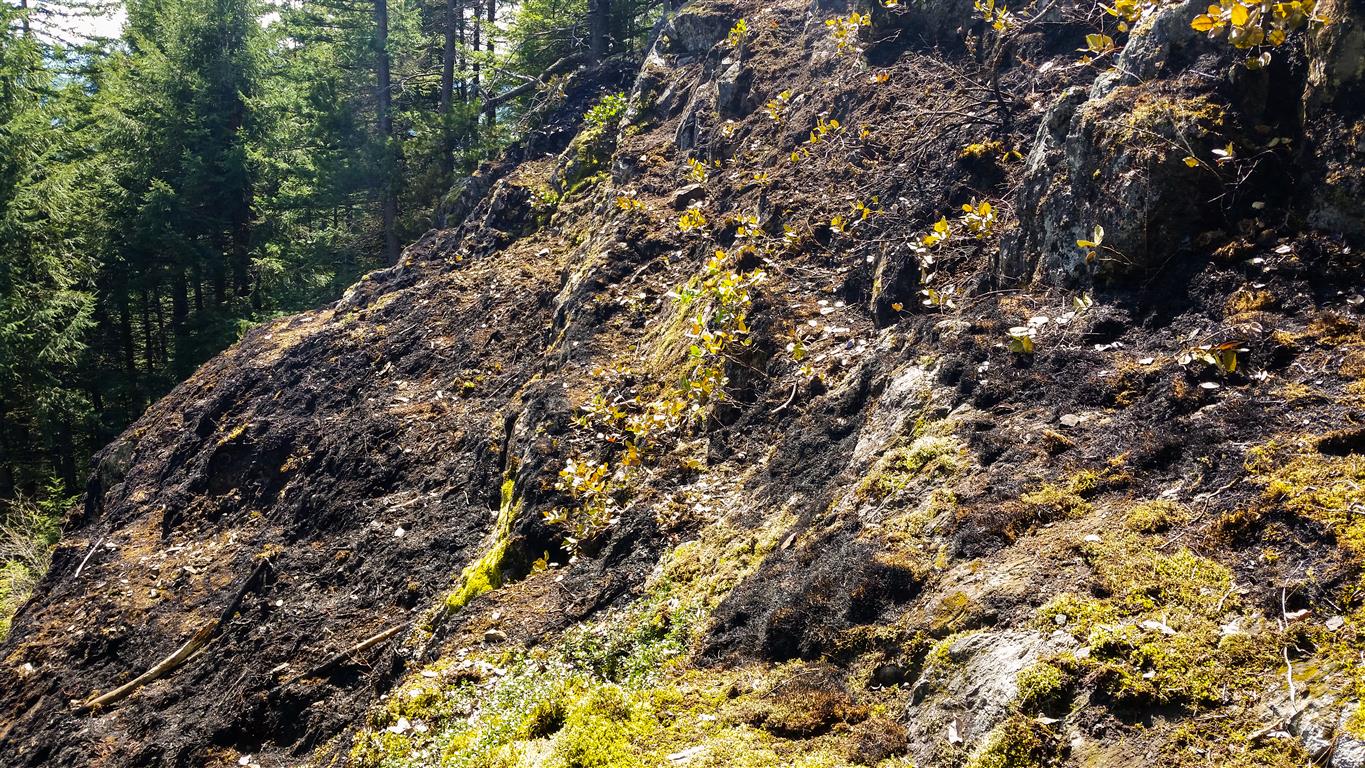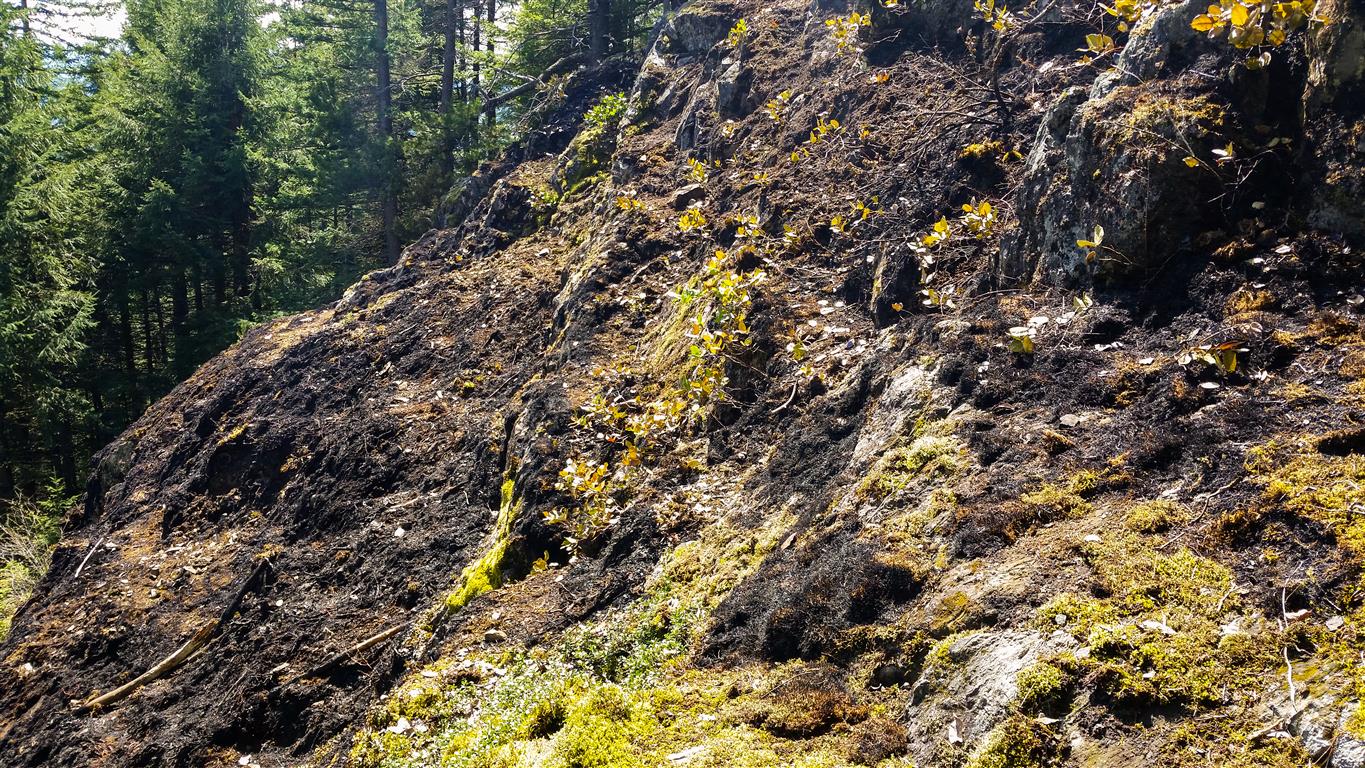 Here is a short 15 second video of the burn area and the view of Eagle Ridge…