Today was a gorgeous early Autumn day for a hike.  Elfin Lakes is in Garibaldi Provincial Park, located just north of the town of Squamish.  The first 6 km of the hike are uphill, 4.5 km of which are on a forest service road.  There is a small section where the trail is more rugged and muddy, but then it starts again as a wide established trail. As you continue, the views get spectacular; you see Mount Garibaldi and the surrounding peaks.  At the Elfin Lakes campsite (also known as the Diamond Head Area), there are two lakes, one for drinking water and one for swimming; there is also a ranger's hut, a camper's hut, a small dining building, tent pads and picnic tables. We made it to the lakes in 2 hours 20 mins, but didn't have any prior plans for additional exploration, so we headed towards Opal Cone, which is about 6.5 km from the lakes. After crossing the new bridge over Ring Creek, the valley to Opal Cone is mostly a rugged rock landscape and today it was quite warm with the sun beating down. We ended up about 1.5 km and 300 m elevation short of Opal Cone – we had to turn back due to the early sunset – So close !!! Will have to plan this next year !
Here are the stats for just Elfin Lakes…
Distance: 20 km (return)
Time: 5 hours
Low point: 979 m
High point: 1592 m
Elevation gain: 613 m
Cumulative Elevation gain: 750 m
Trailhead: 49° 45' 0.6" by  123° 03' 12.64" (Google Map)
Stats for our trip today…
Distance: 29.4 km (return)
Time: 8 hours
Low point: 979 m
High point: 1592 m
Elevation gain: 613 m
Cumulative Elevation gain: 1500 m
The route (only to Elfin Lakes)…
Elfin Lakes…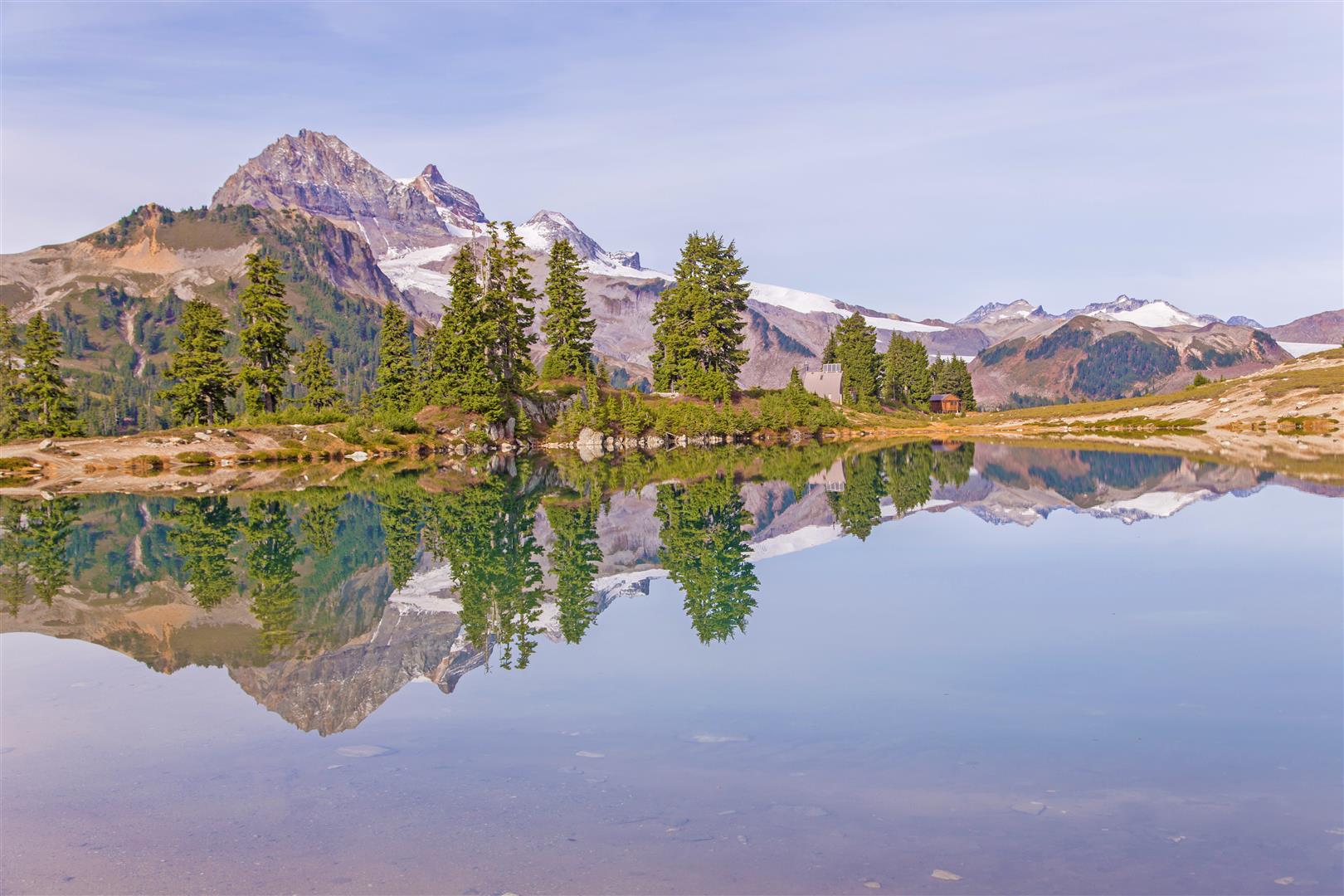 Elfin Lakes…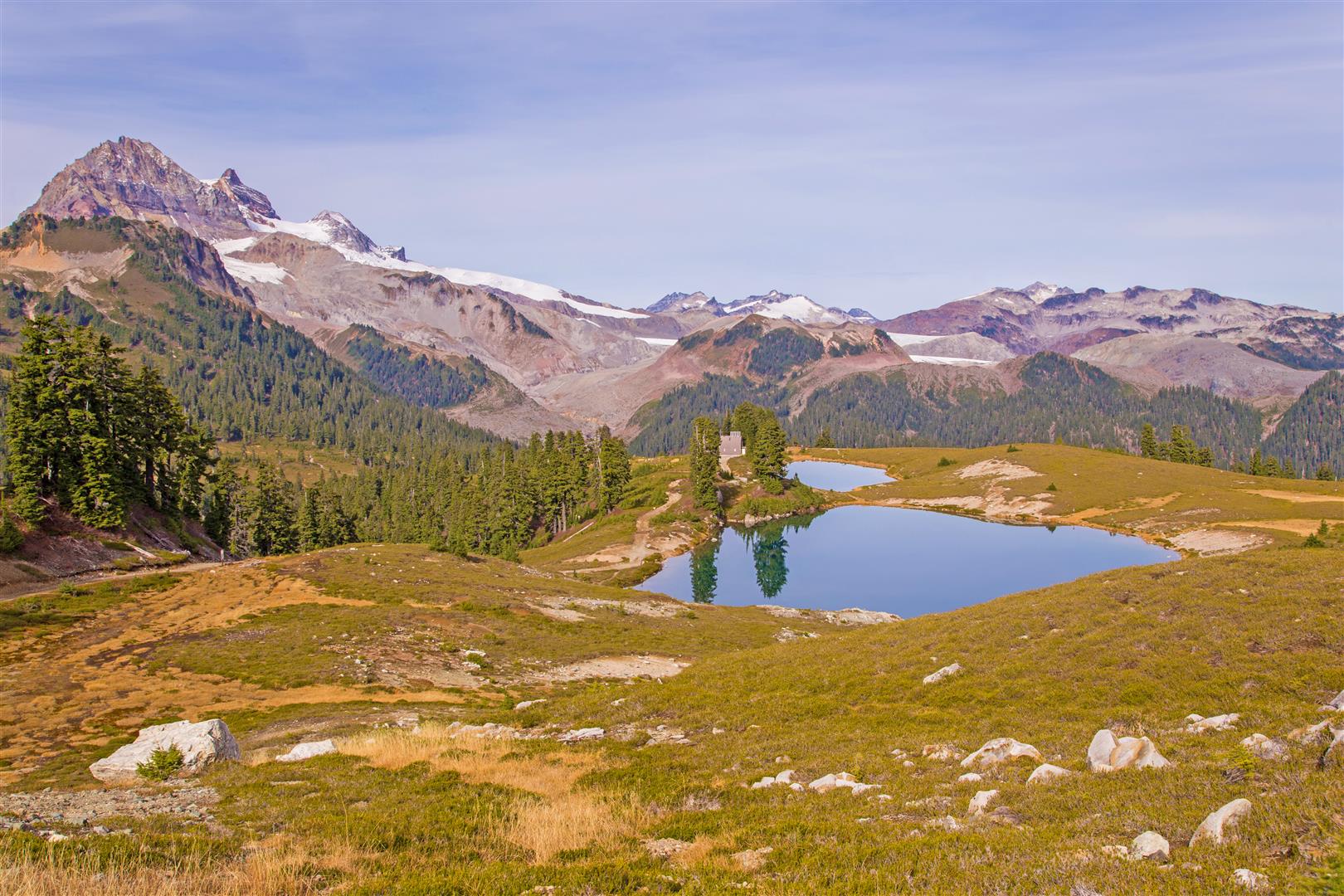 Elfin Lakes Hut…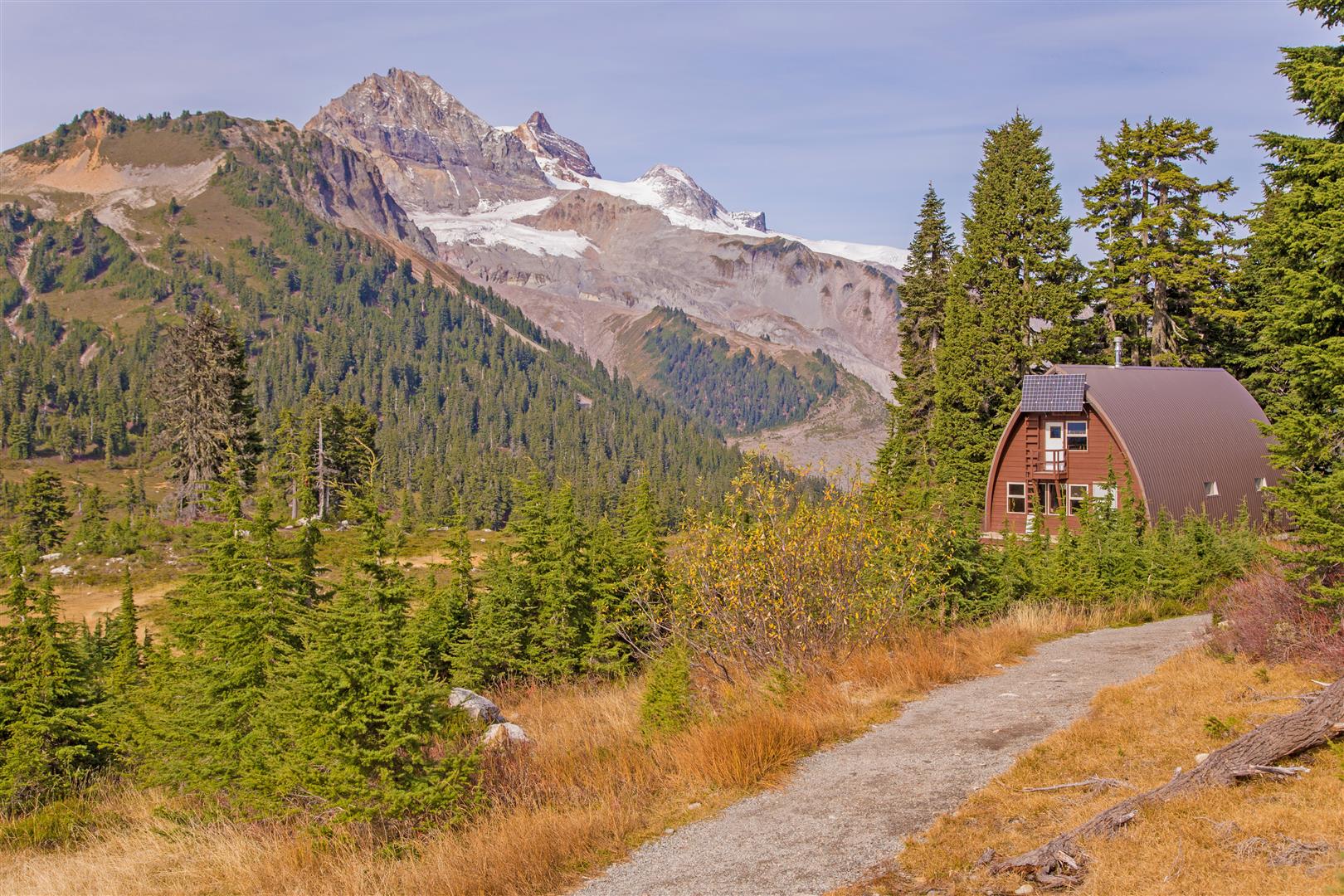 View from near the high point on the trail…
New bridge over glacial stream…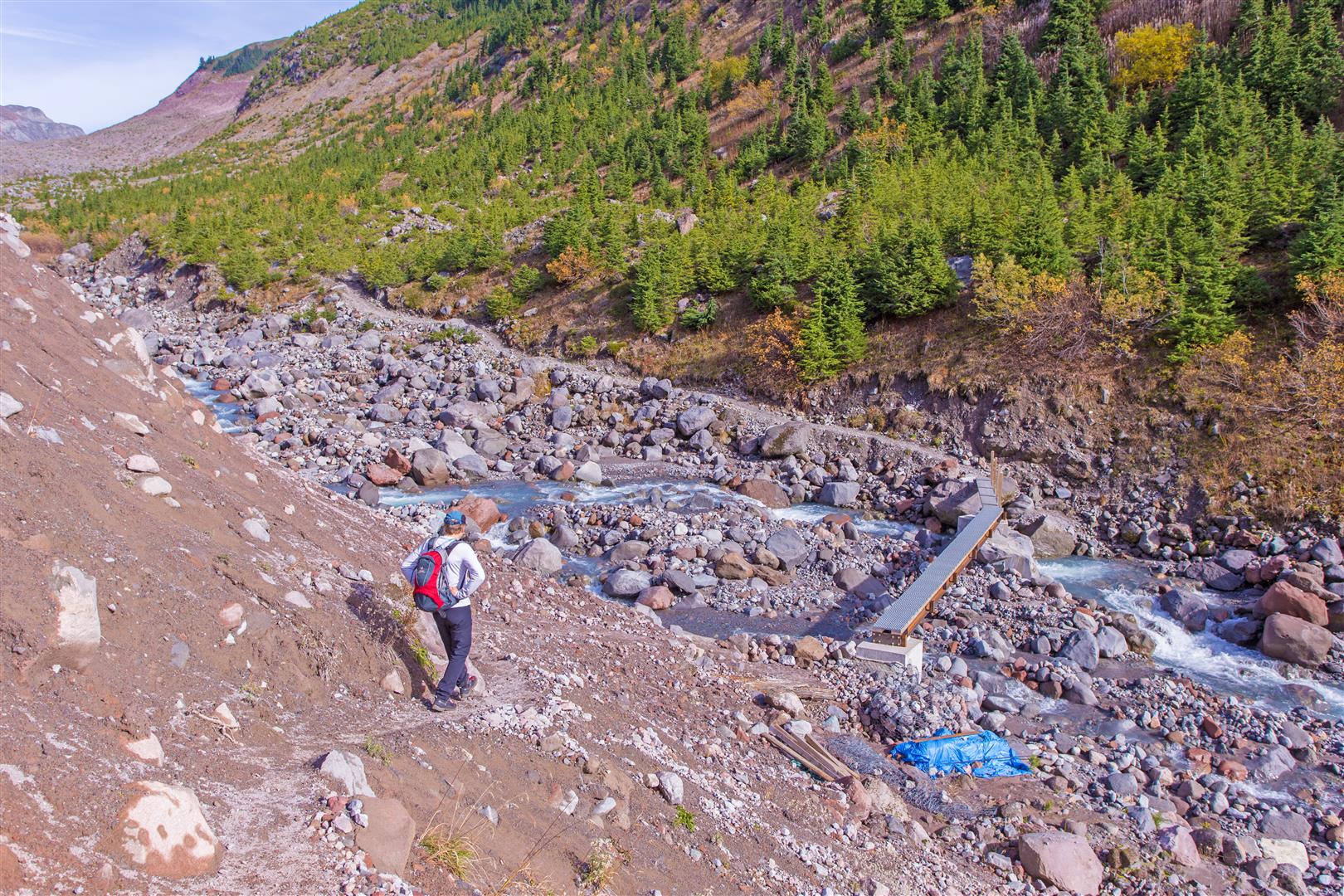 Trail up to Opal Cone…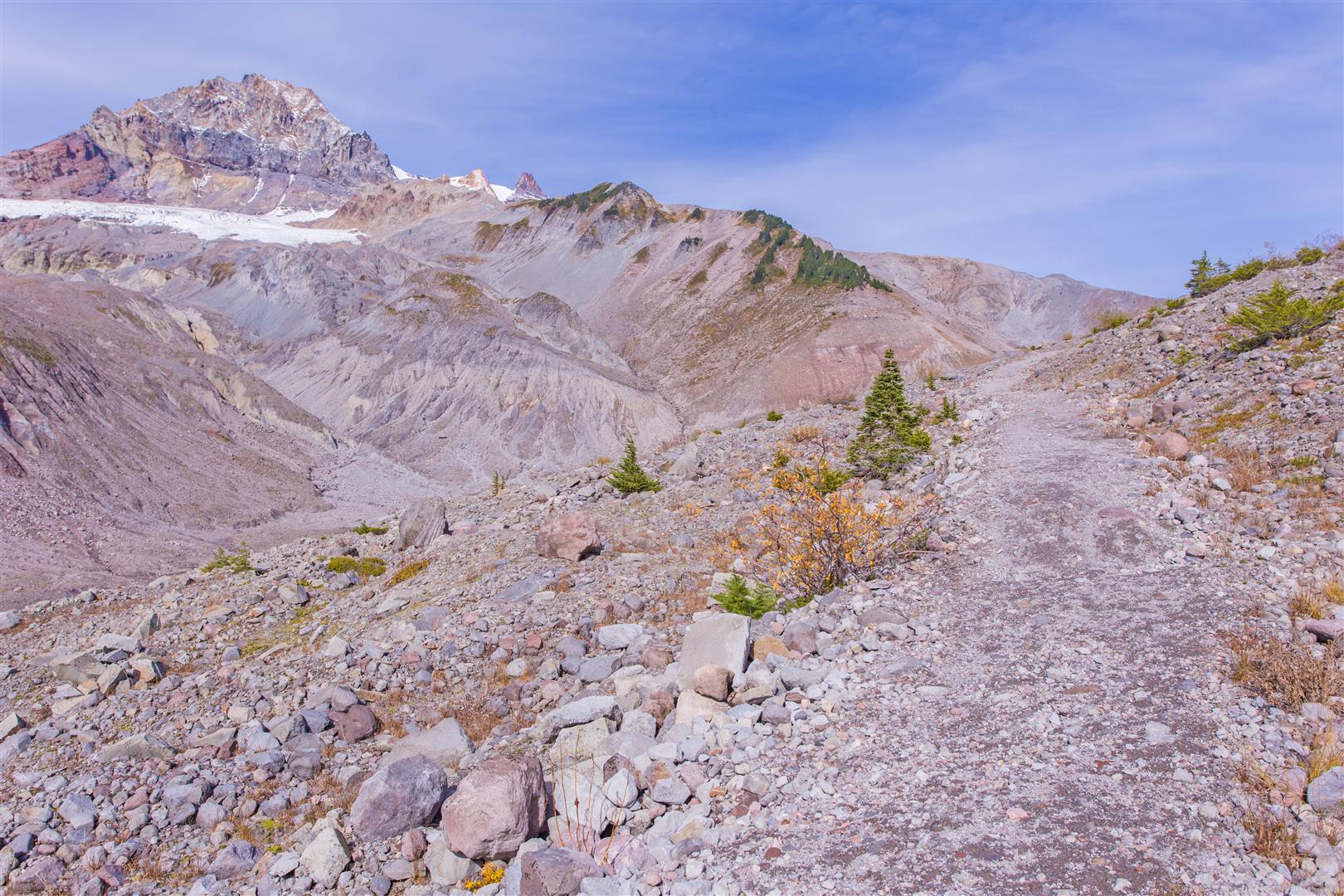 Small glacier in the distance…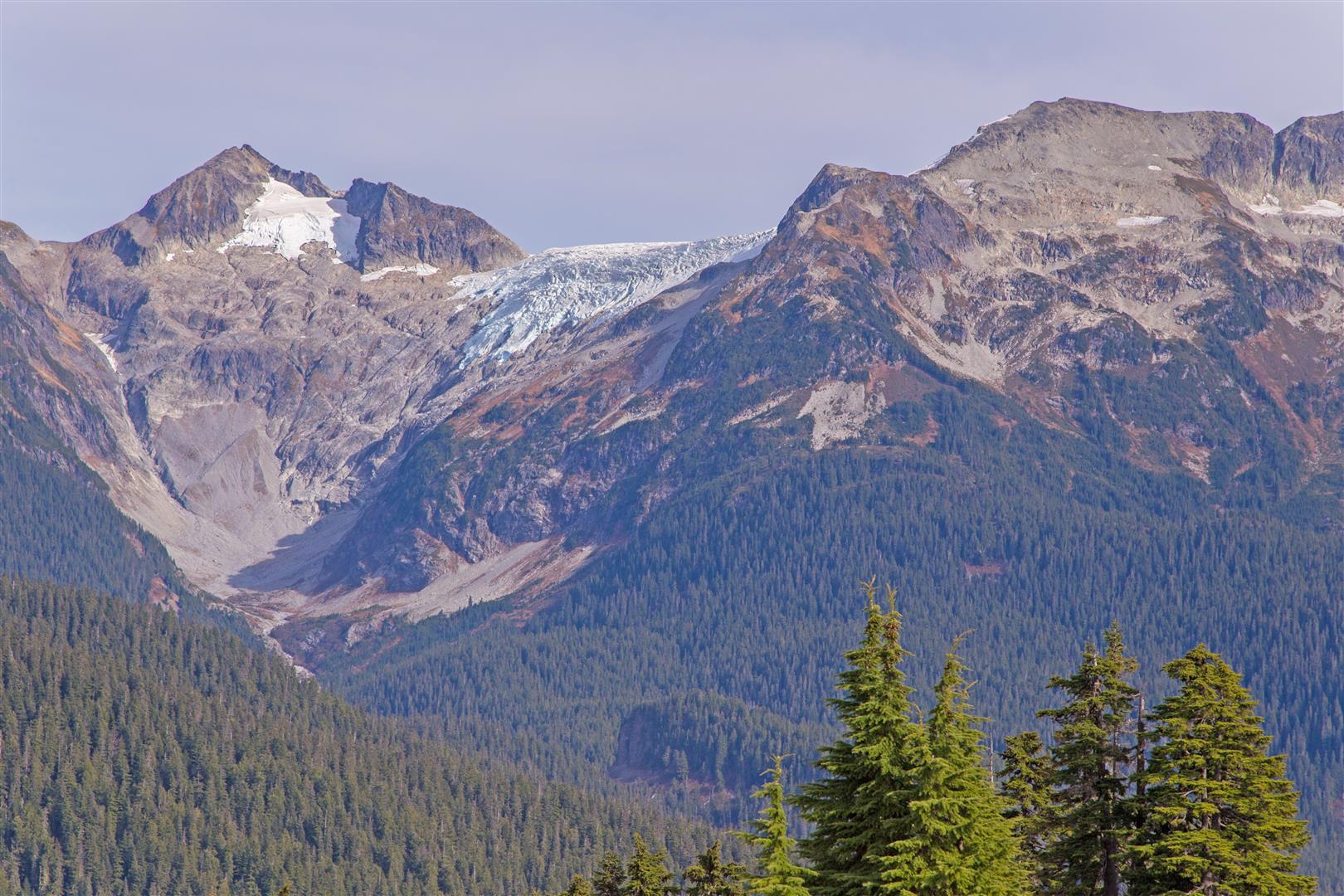 Random trail pic…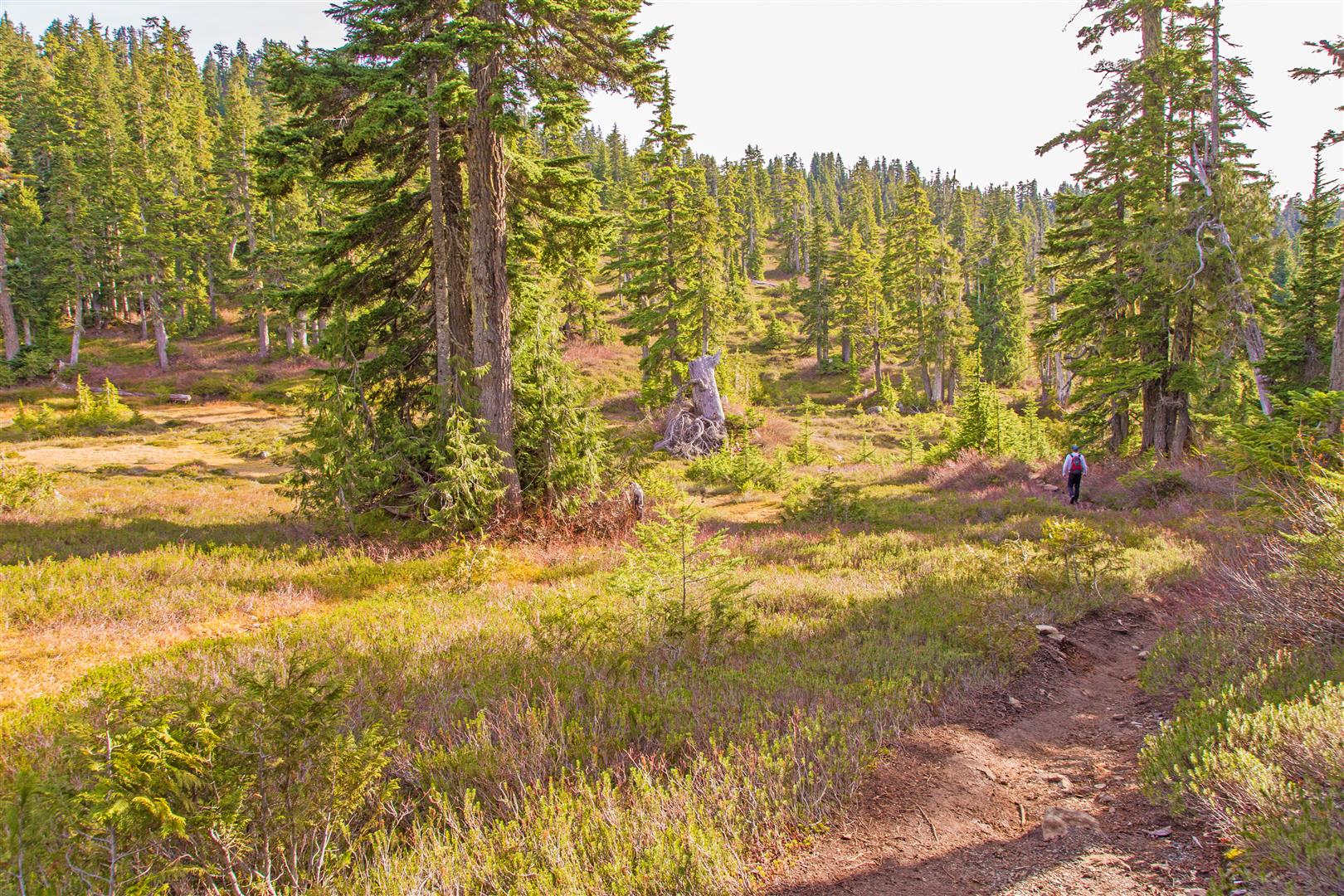 Amanita Mushroom…
A rabbit we saw…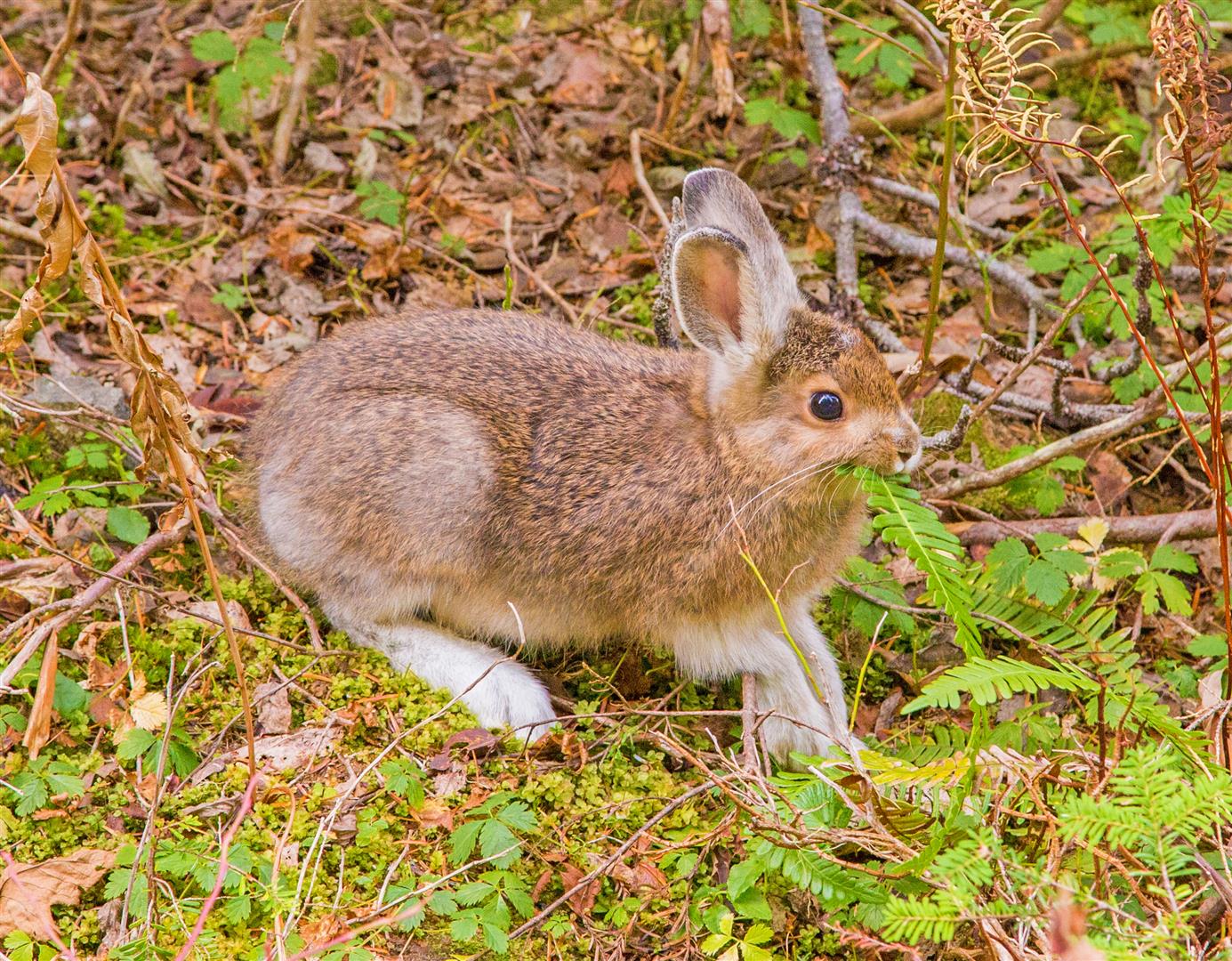 View coming up forest service road…
★★★★★★★★★★★
Before heading out on your hike, make sure you are well prepared. This means, having the TEN ESSENTIALS. It is also important to leave a trip plan (route details and estimated return time) with someone you trust.
Bring your smartphone, fully charged and put it in airplane mode while hiking. I always bring back-up battery packs for extra piece of mind. It is highly recommended that you bring a GPS device; I use my smartphone with a GPS app (Backcountry Navigator). The GPS will work in airplane mode. Learn how to use it before your hike.
For anyone new to hiking, there is a rule to which hikers follow; it is called "Leave No Trace" or LNT. The concept is generally to pack out what you pack in and respect nature, so all future visitors can enjoy what you have enjoyed.
To learn more about LNT, please check out this BLOG by a certified LNT Trainer.
★★★★★★★★★★★