This is a great trail with two points of interest. First, is the big cedar tree, which has been estimated at over 600 years old; the second is Kennedy Falls. Don't let the length and elevation gain of 170 m fool you for this hike. There are many ups and downs on this trail making the cumulative elevation gain 750 m. The length of the trail is 5 km, so the return total is 10 km. The trail traverses the west slope of Lynn Valley and you will find the big cedar tree 3.3 km from the start; also of note – the big cedar tree is less than 100 m from Lynn Creek. The cedar tree is massive and the only reason I think why it was spared from the saw in the early 1900s, when the whole area was logged, is that there was no saw large enough ! The end of the trail marks Kennedy Falls, which is spectacular and fills the air with wind, mist and rainbows. There is a new parking lot at the trailhead on Mountain Highway, which fills up fast, so get there early. This is a very popular mountain biking area.
The stats:
Distance: 10 km (return)
Time: 5 hours (many breaks)
Low point: 300 m
High point: 470 m
Elevation gain: 170 m
Cumulative Elevation gain: 750 m
Trailhead: 49° 21' 31" by  123° 2' 7.5" (Google Map)
The route…
Here are some photos from today
My complete photo set can be seen on Flickr
Here is the Big Cedar Tree…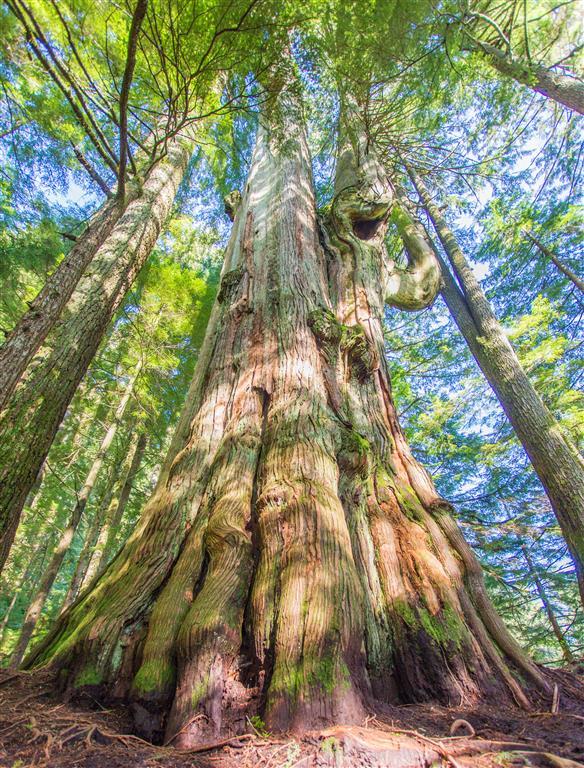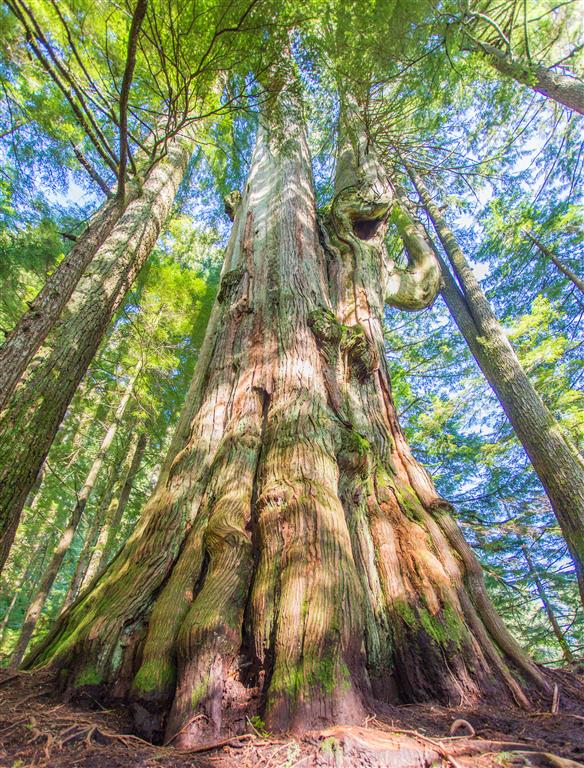 Kennedy Falls…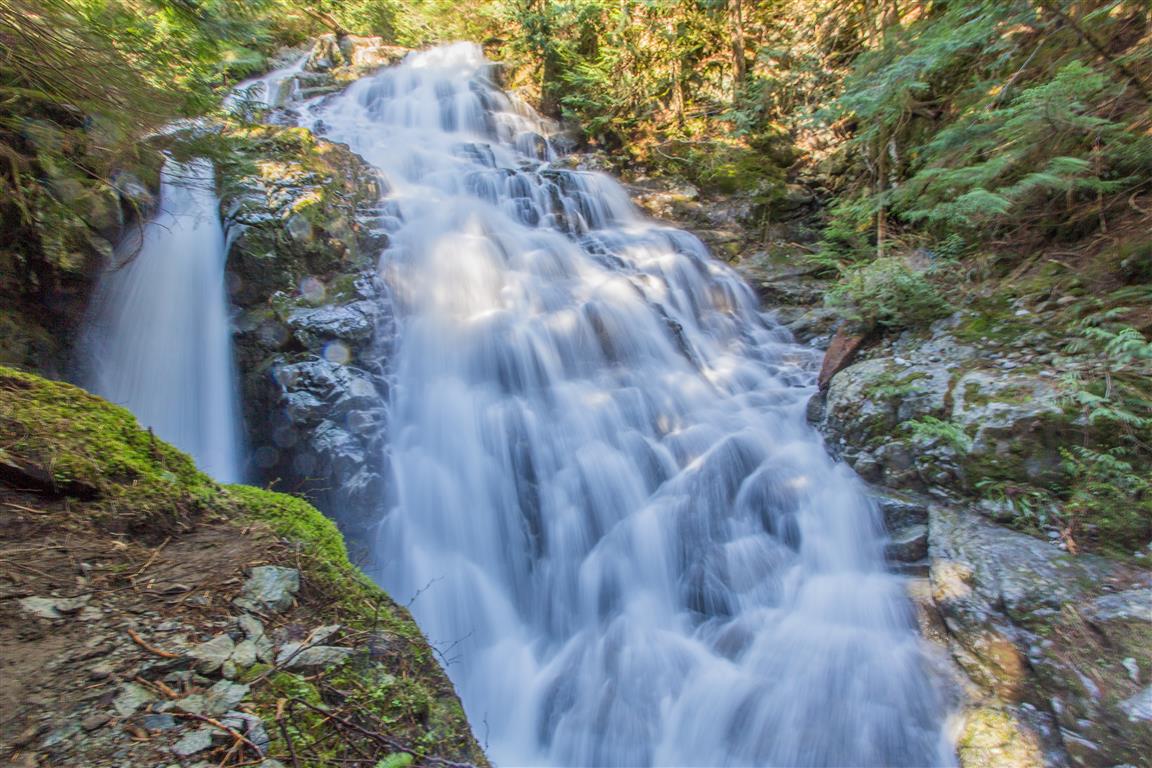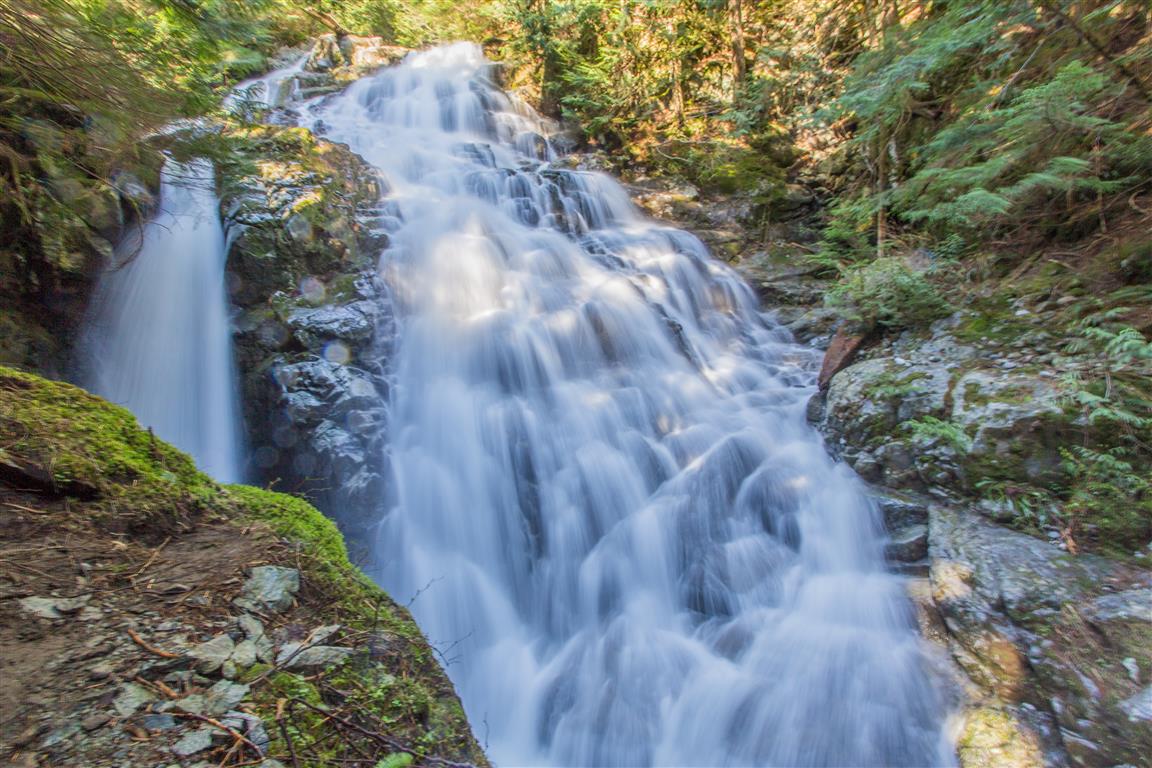 Crossing creeks…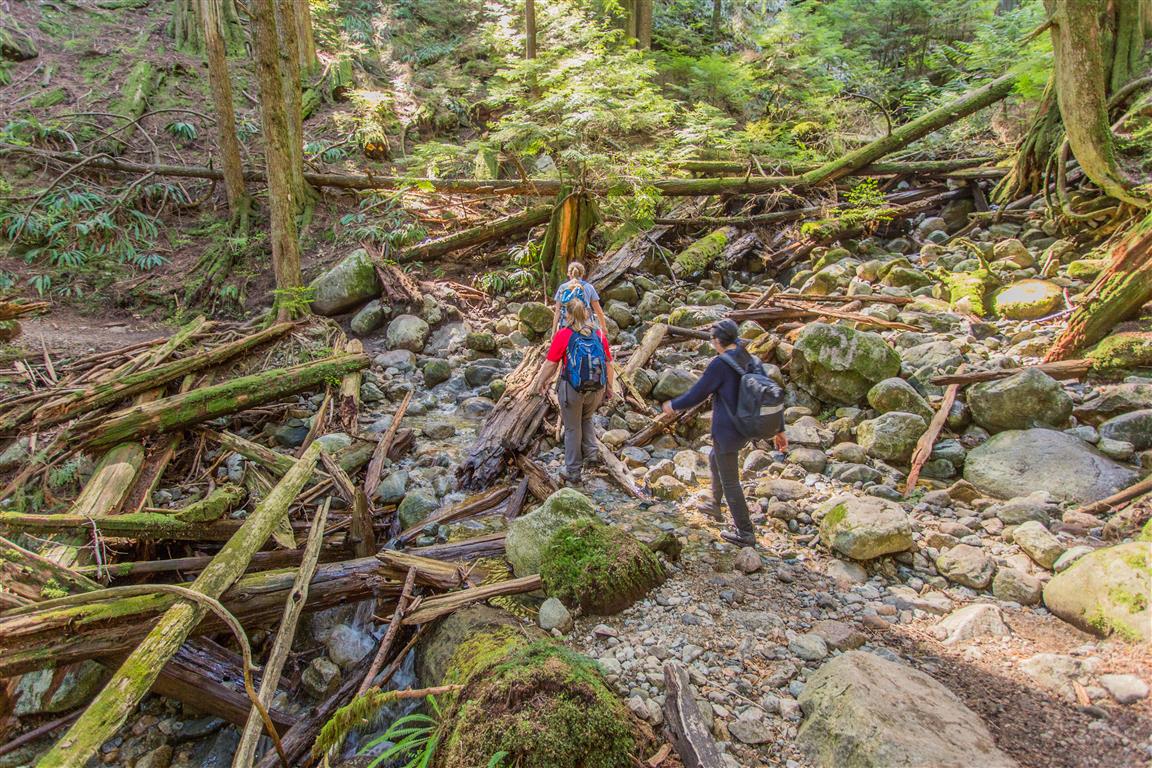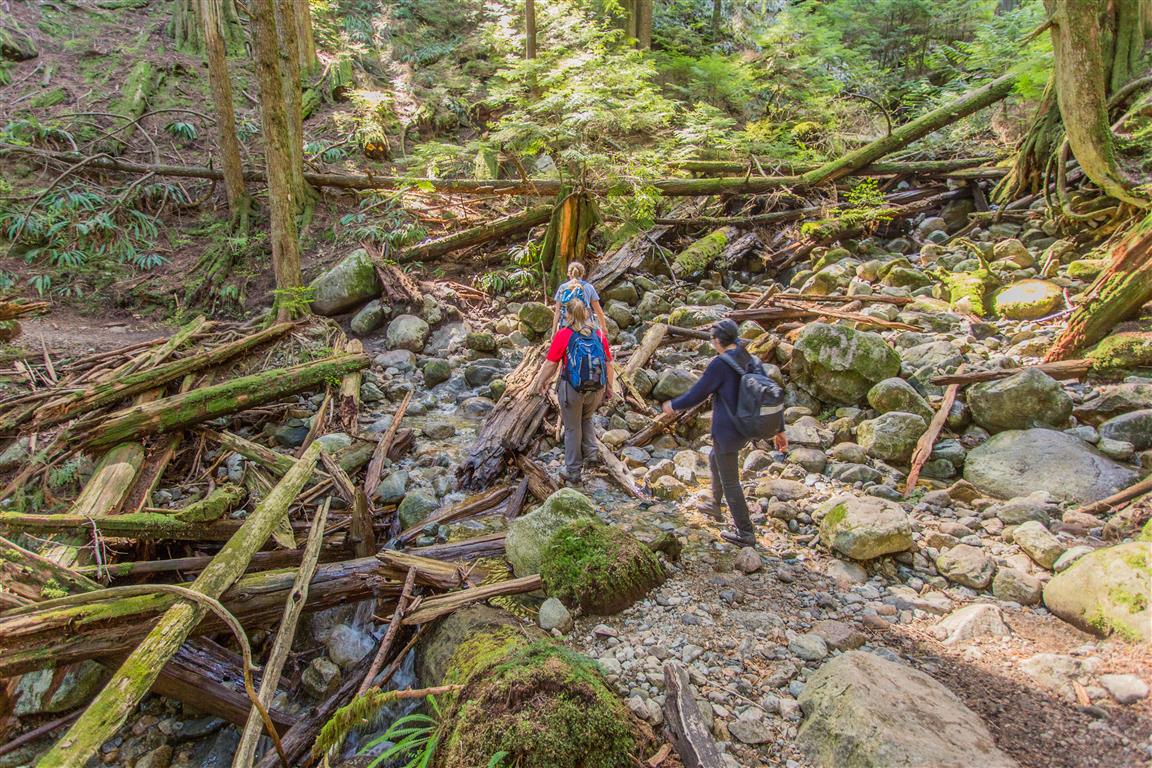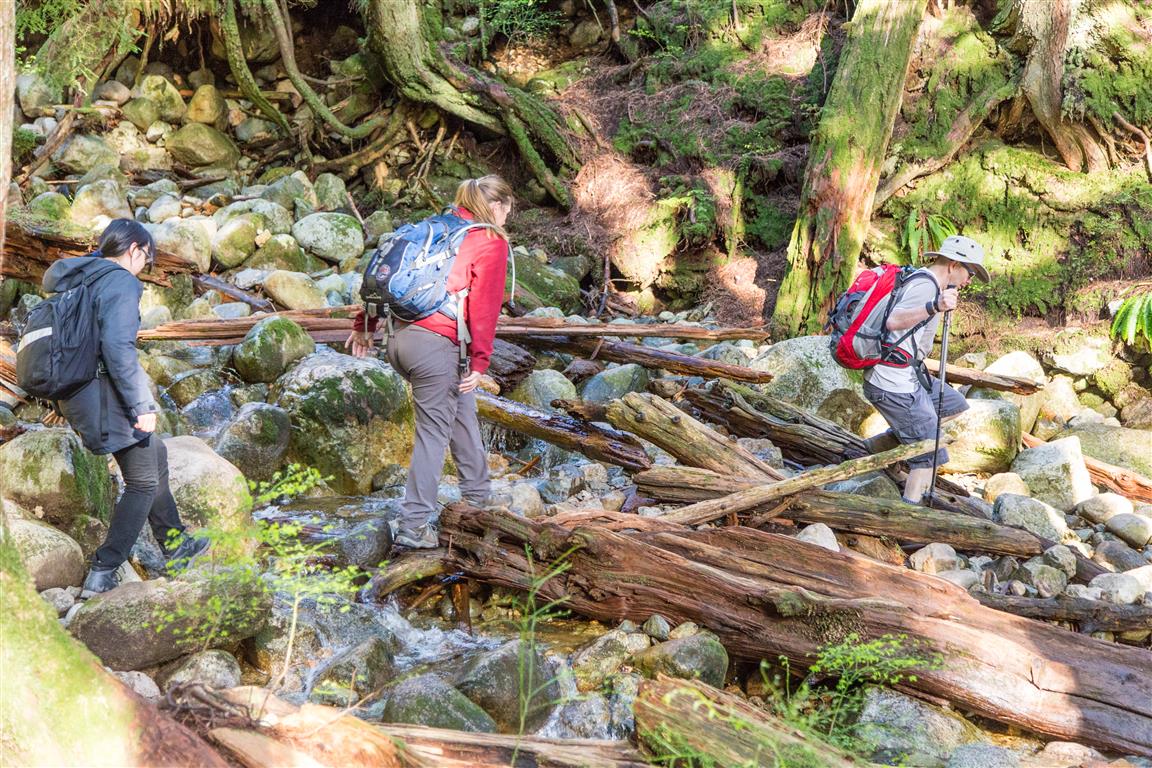 Relics of the forestry era…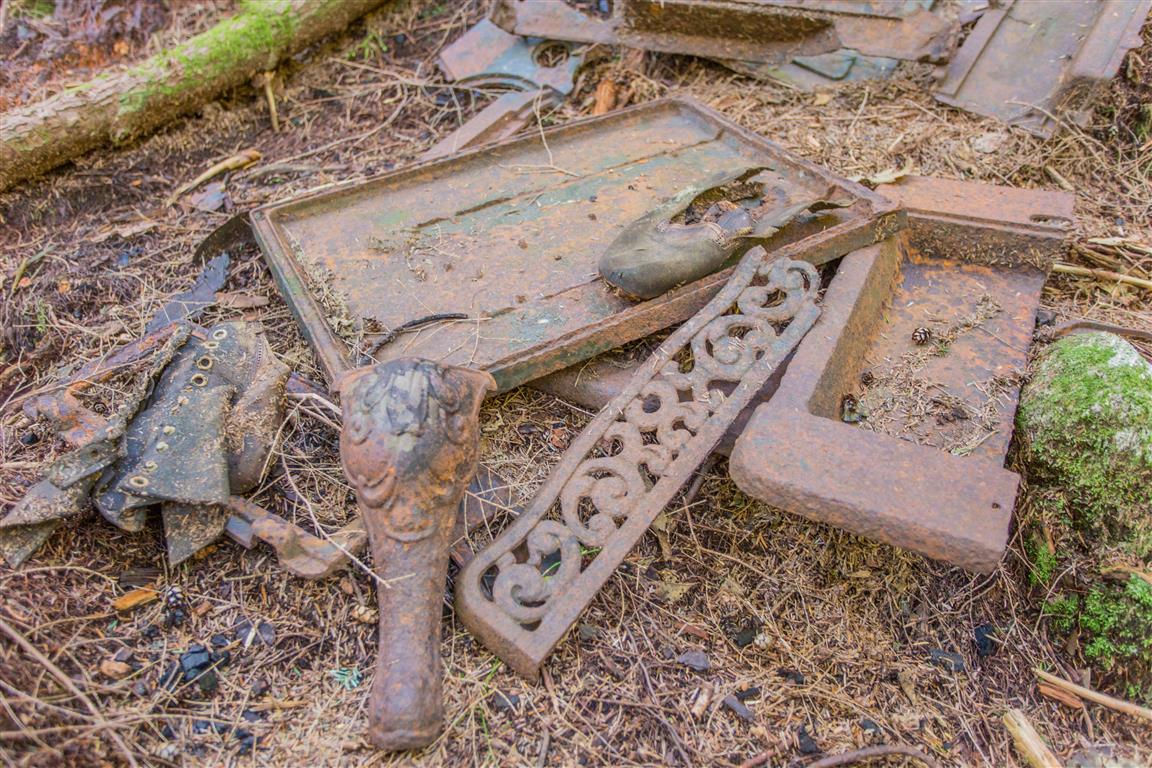 Old wooden boardwalk planks…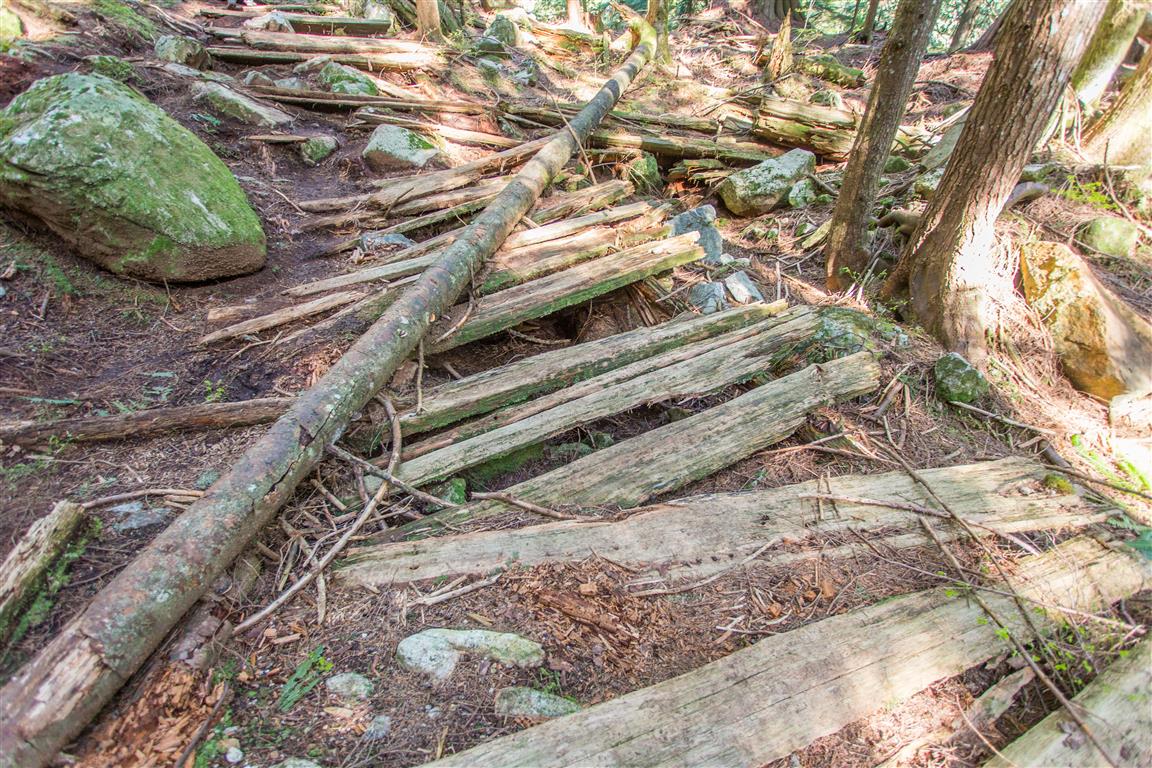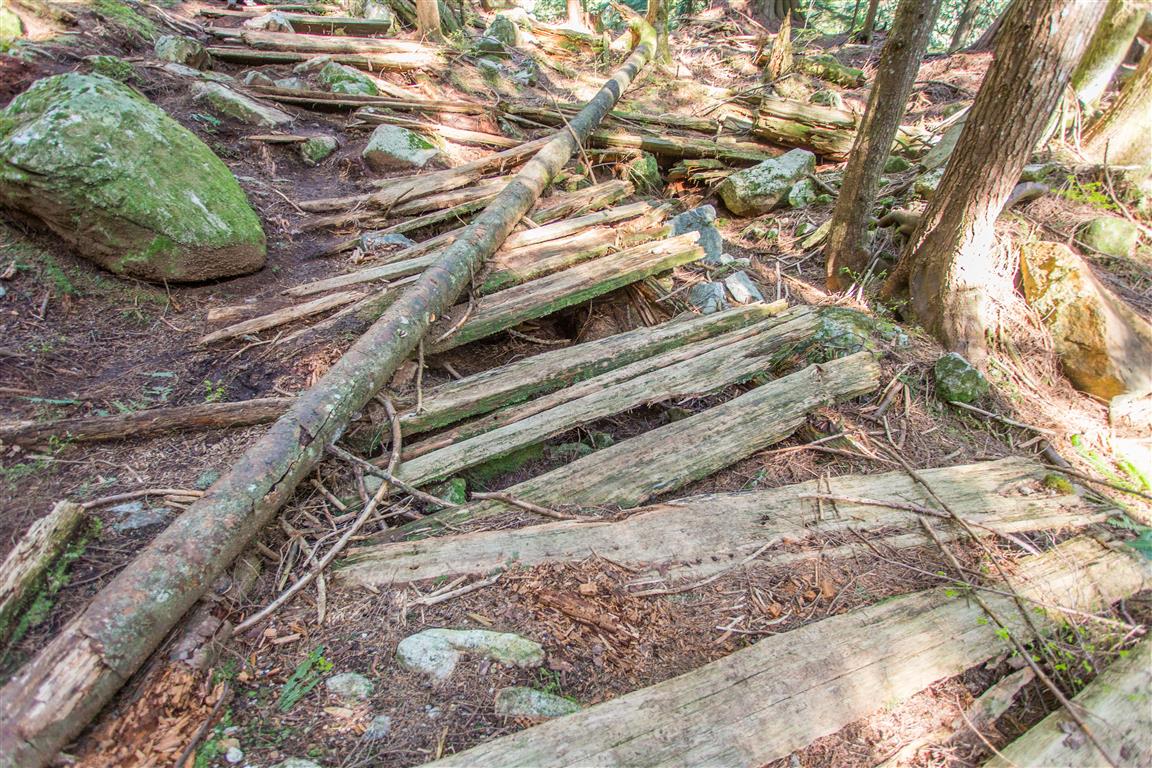 Rainbow…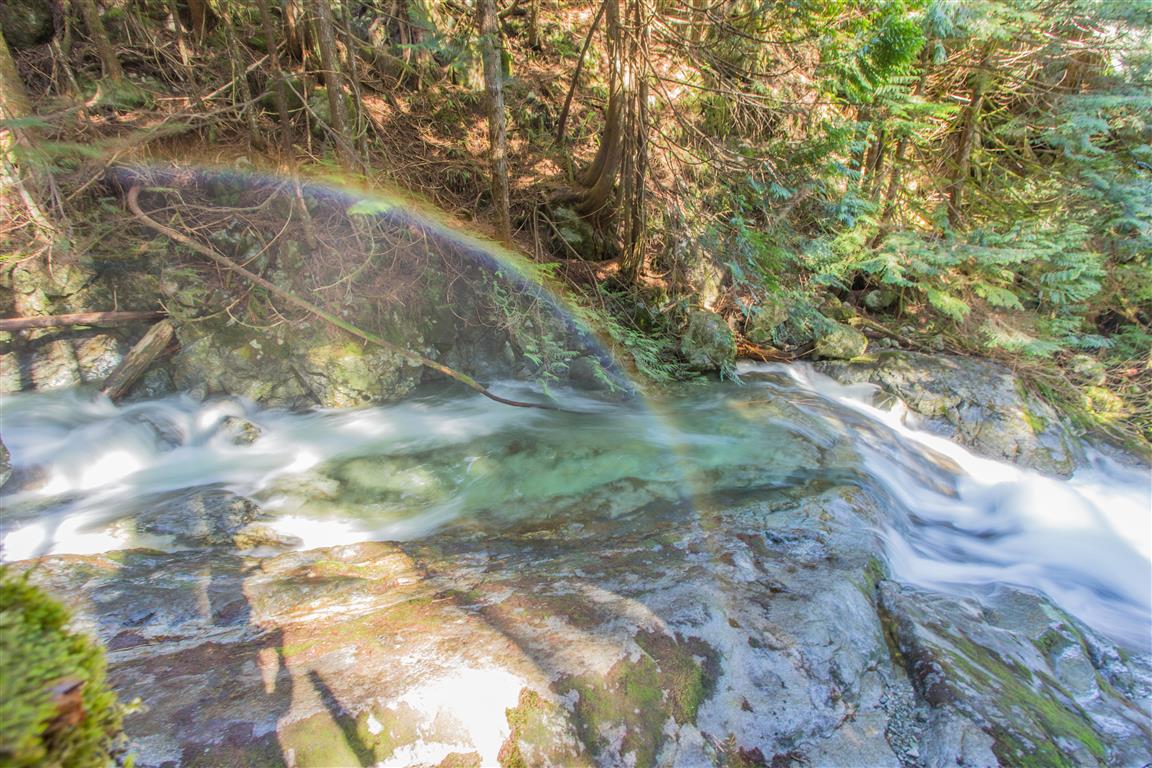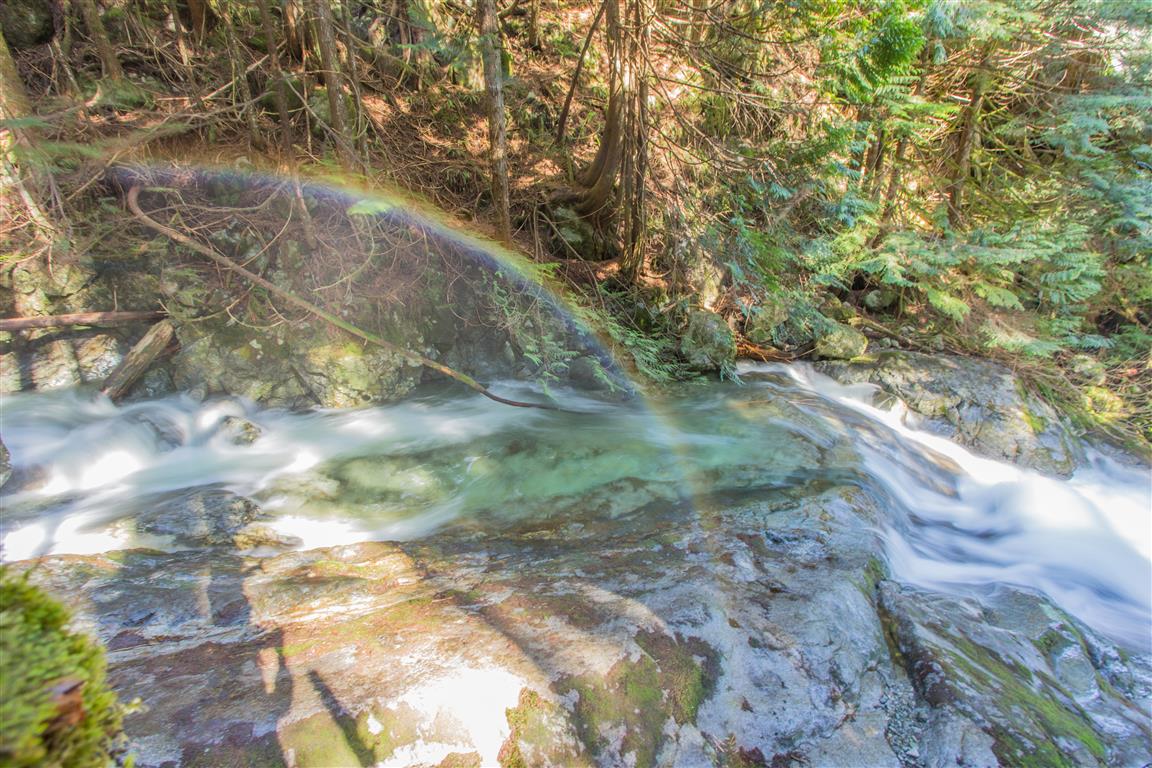 Roots for steps…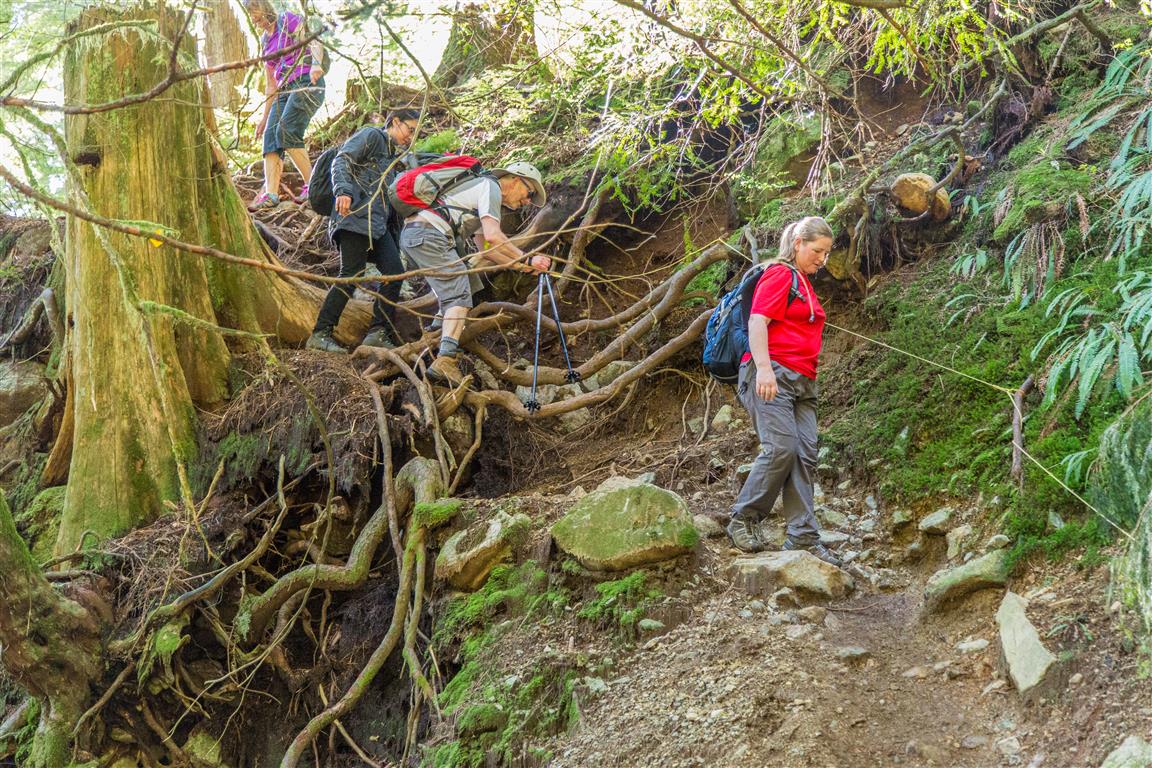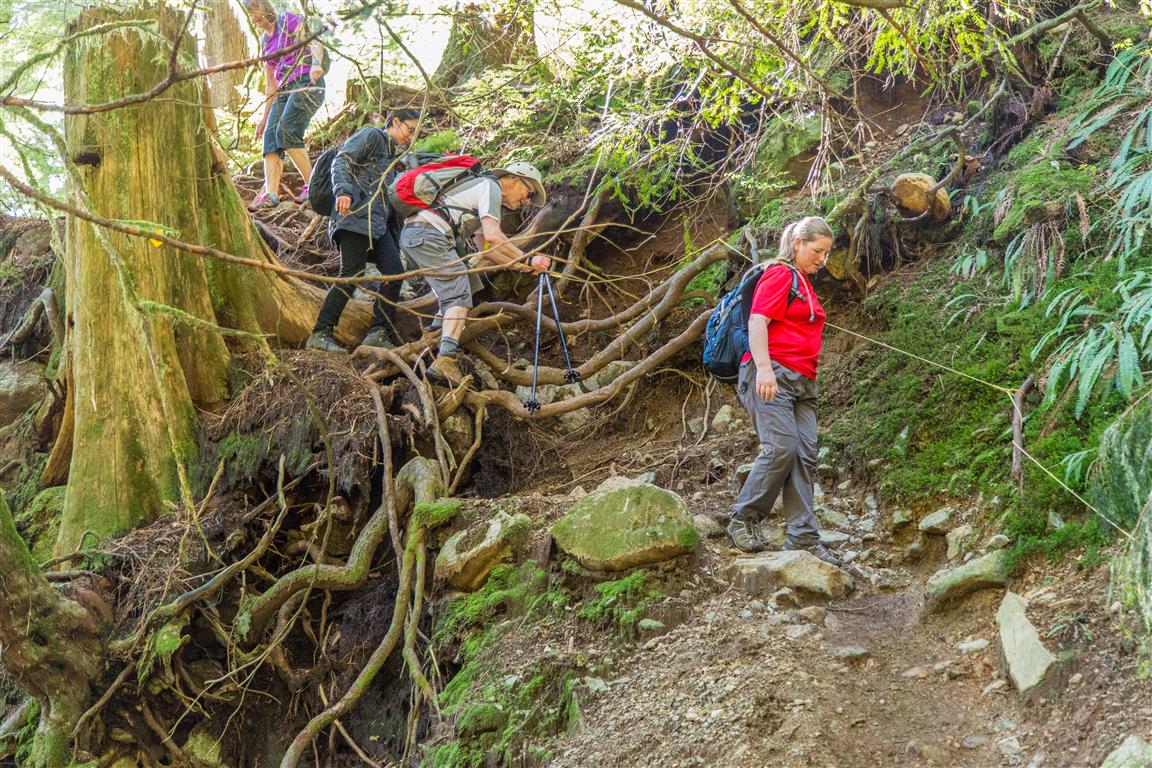 There we are !…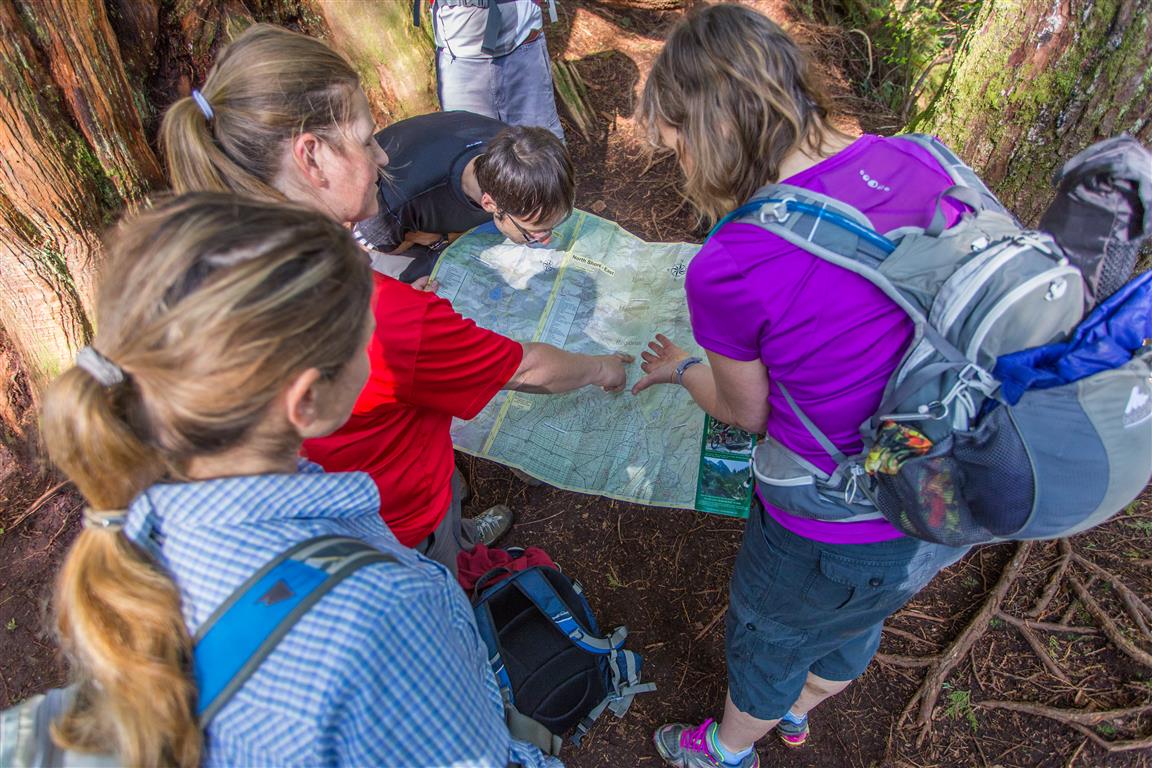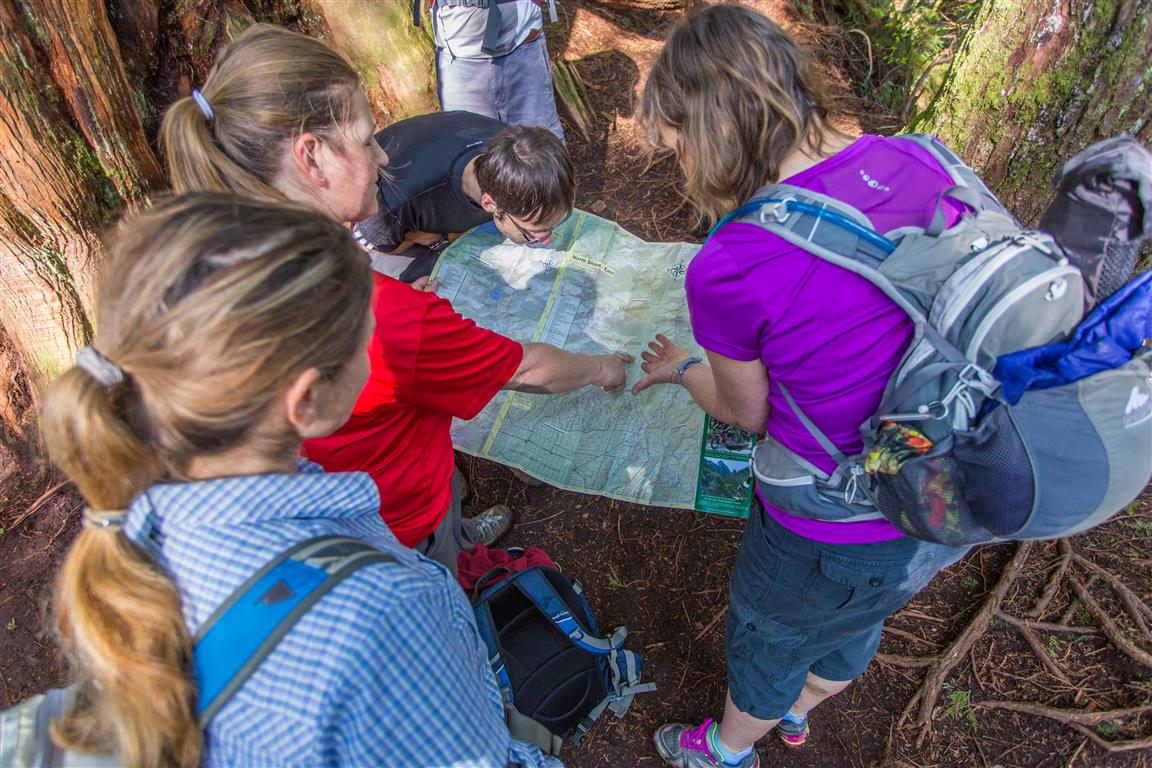 Trail pics…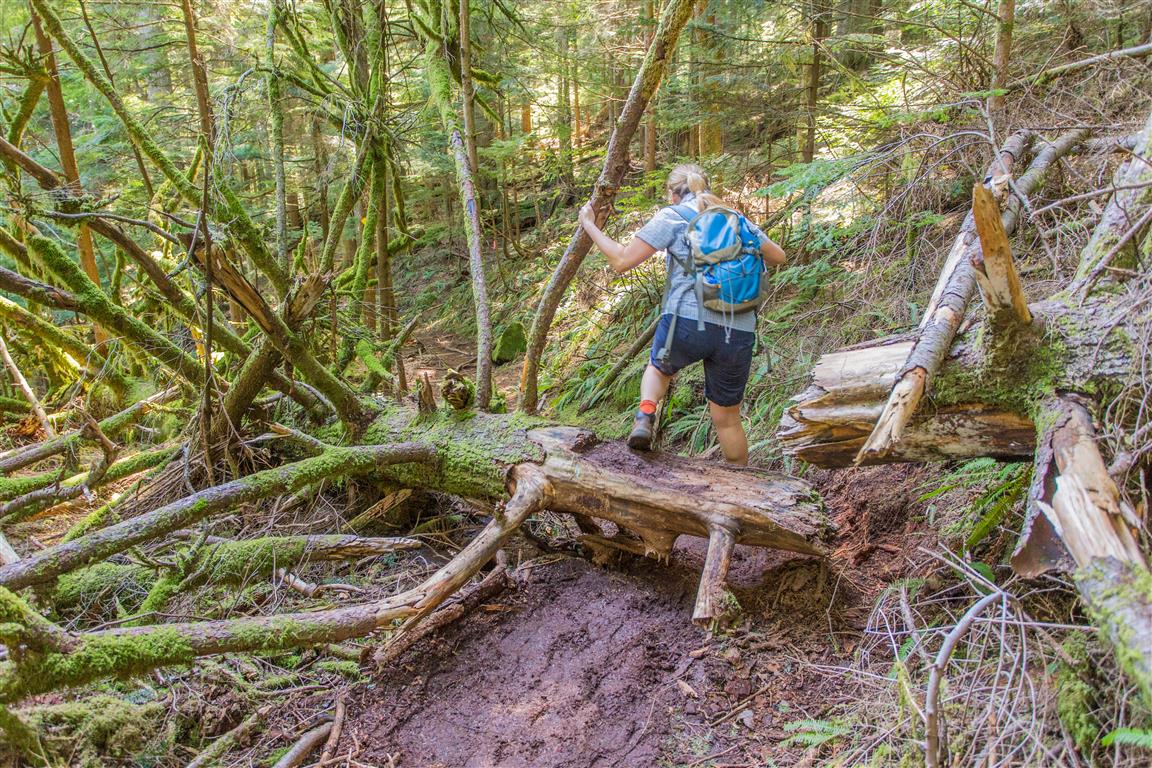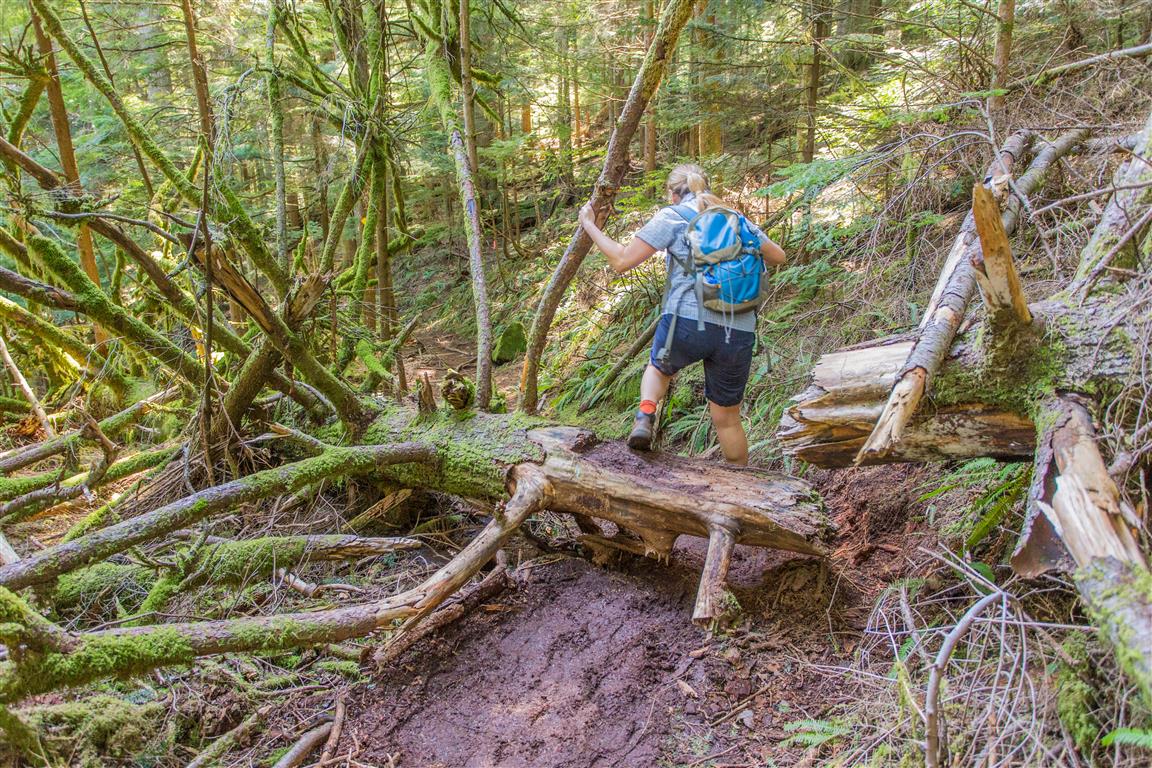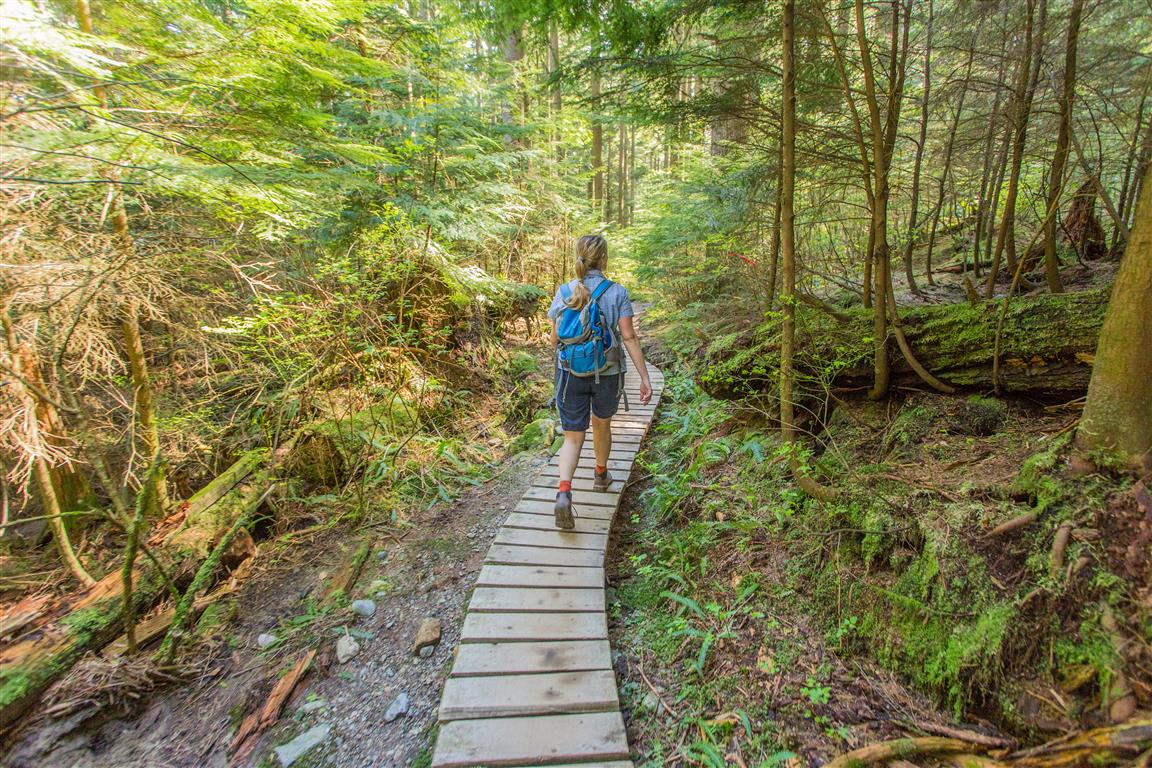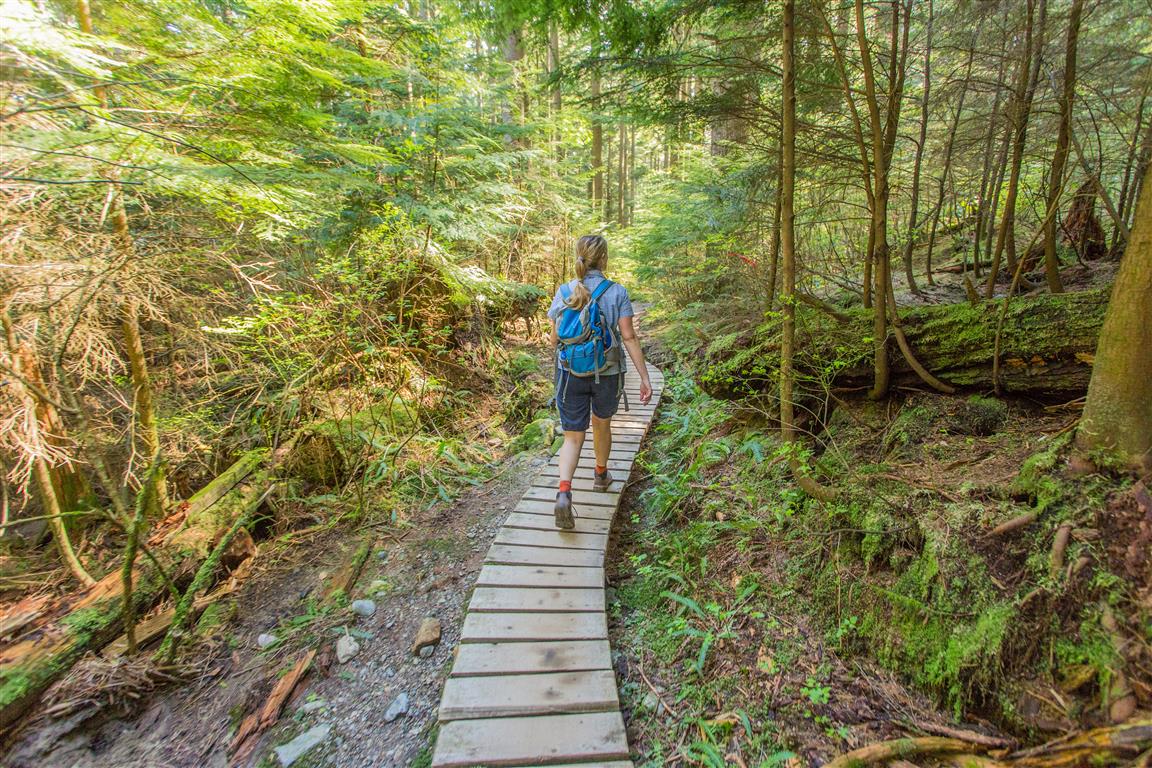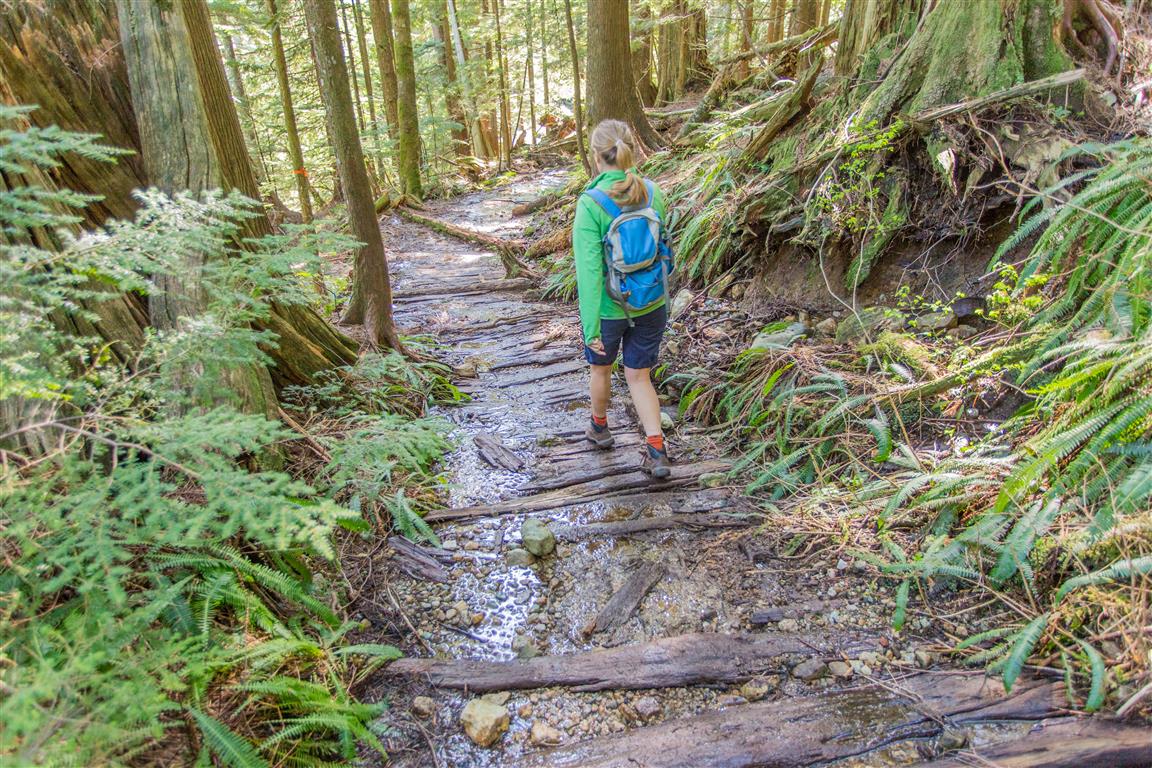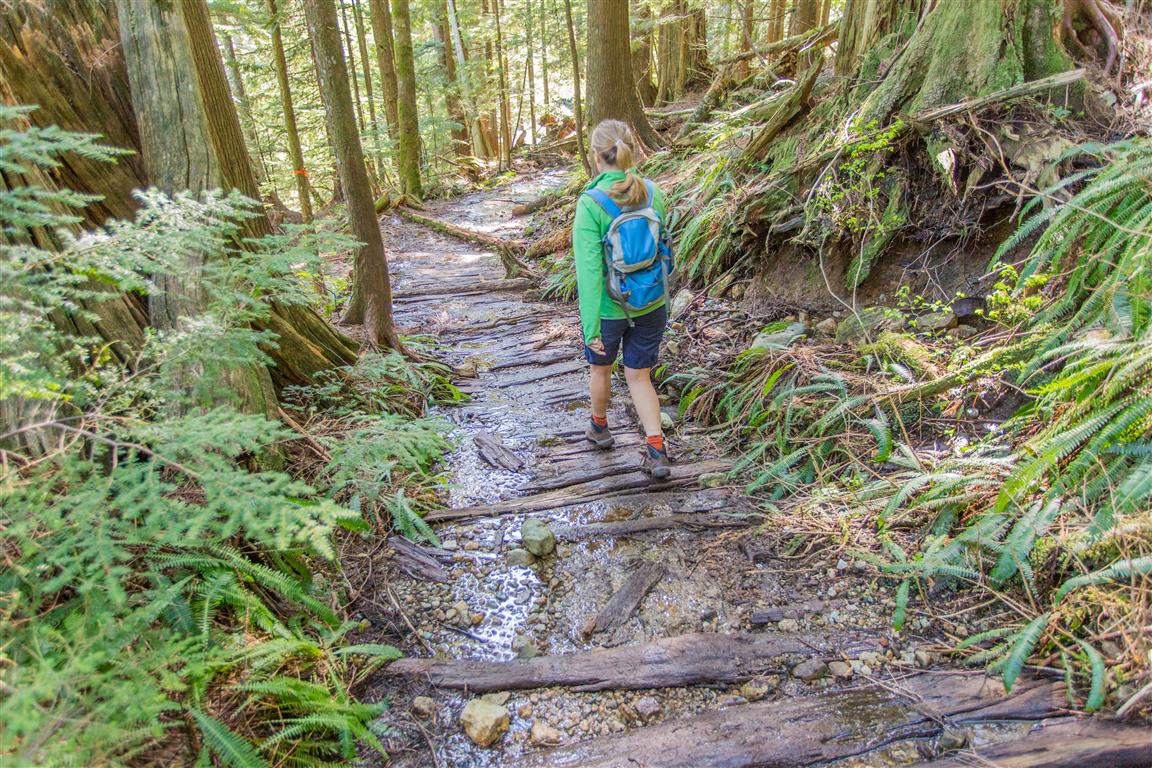 ★★★★★★★★★★★
Before heading out on your hike, make sure you are well prepared. This means, having the TEN ESSENTIALS. It is also important to leave a trip plan (route details and estimated return time) with someone you trust.
Bring your smartphone, fully charged and put it in airplane mode while hiking. I always bring back-up battery packs for extra piece of mind. It is highly recommended that you bring a GPS device; I use my smartphone with a GPS app (Backcountry Navigator). The GPS will work in airplane mode. Learn how to use it before your hike.
For anyone new to hiking, there is a rule to which hikers follow; it is called "Leave No Trace" or LNT. The concept is generally to pack out what you pack in and respect nature, so all future visitors can enjoy what you have enjoyed.
To learn more about LNT, please check out this BLOG by a certified LNT Trainer.
★★★★★★★★★★★