Back to the Pemberton area again today for another hike in the mountains. Semaphore Lakes is known for its great camping, as it's a relatively short hike and there are many many spots to pitch a tent. But today, we did a day trip, leaving North Vancouver at 7:30 and making it to the trailhead at 10:45. The worst part of the drive is the last 17 km on the Lillooet Forest Service Road (FSR) and the Hurley River FSR, which are gravel and full of bumps, potholes and rocks; many drivers were driving way too fast on this road today. But anyways, we made it to the trailhead in my 2WD Mazda 3. It was a bit nippy today, but the jacket was stripped off about 20 mins into the hike. The trail was very muddy, probably due to a recent rain. It took us about one hour to make it to the start of the campsite area, 3 km from the start. We headed towards Locomotive Mountain, where 2 members of our group went on to the summit and 2 members explored the valley.
Here are the stats including exploring around the valley…
Distance: 9 km (return)
Time: 7 hours (minimal breaks for summit group; several breaks for exploring group)
Low point: 1356 m
High point: 1853 m
Elevation gain: 497 m
Cumulative Elevation gain: 785 m
Trailhead/Parking: 50° 35' 26.3" by  123° 01' 4.2" (Google Map and Navigation)
Here is the route with downloadable gpx…
Valley view…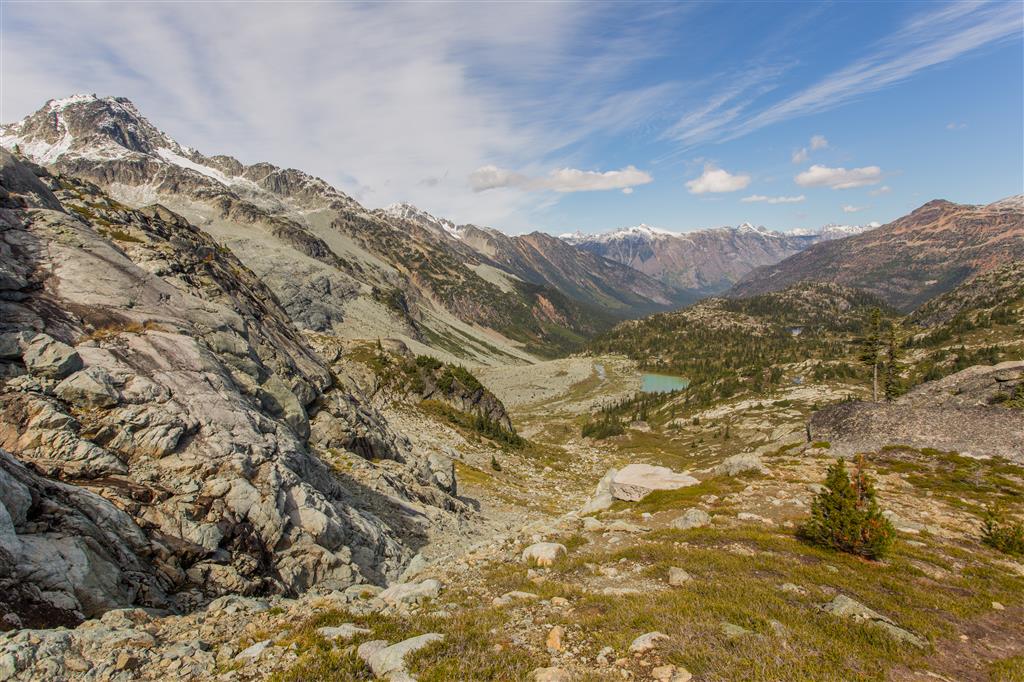 Camping at Semaphore…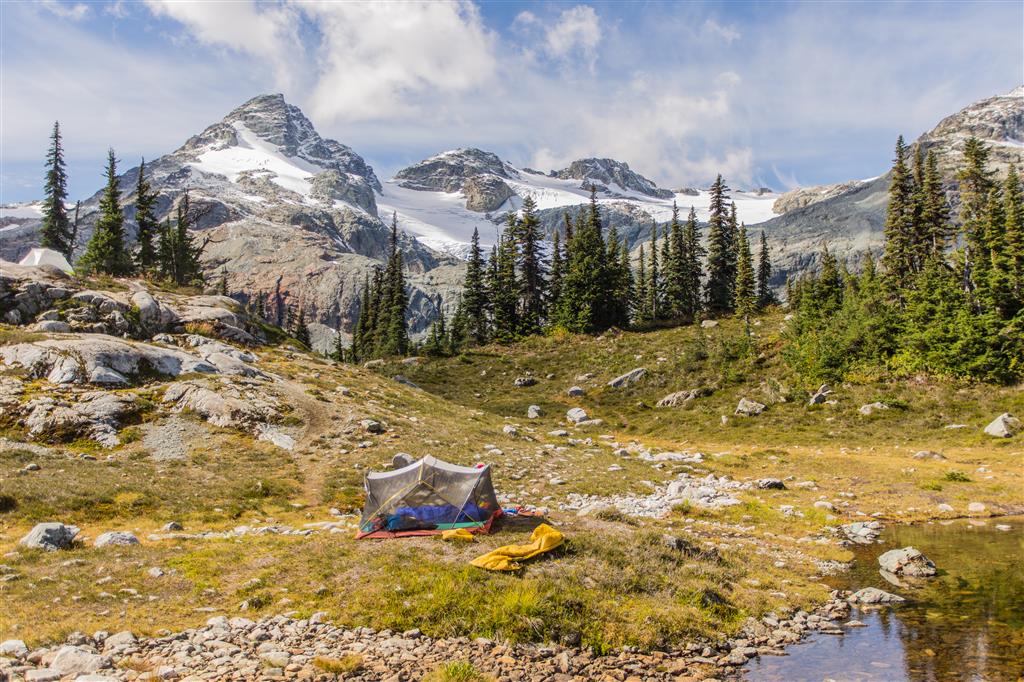 Glacial Stream…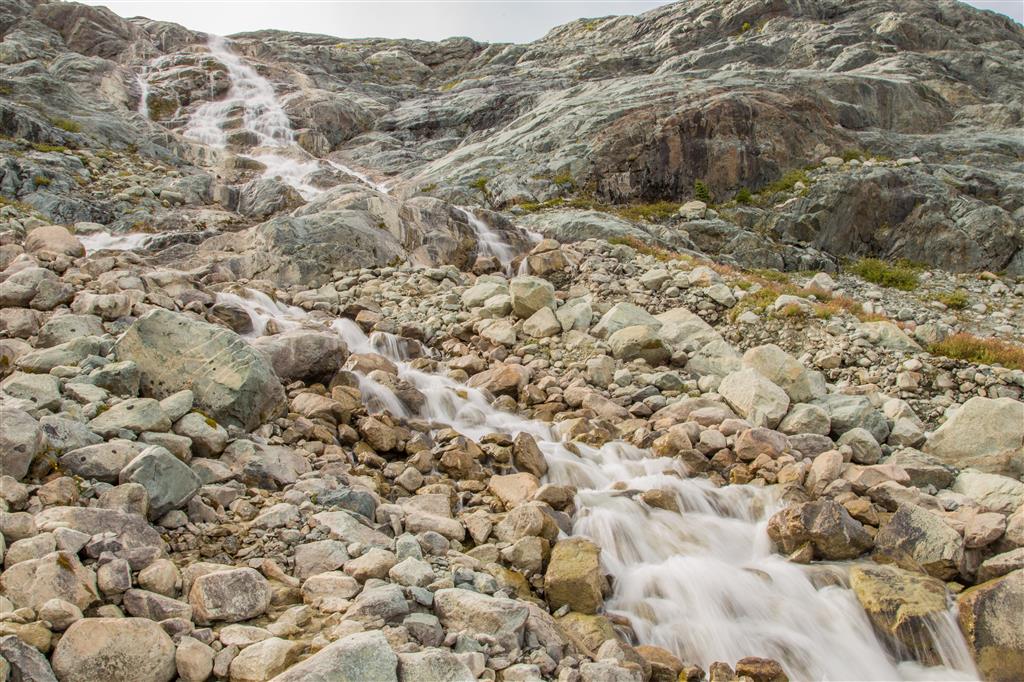 Group…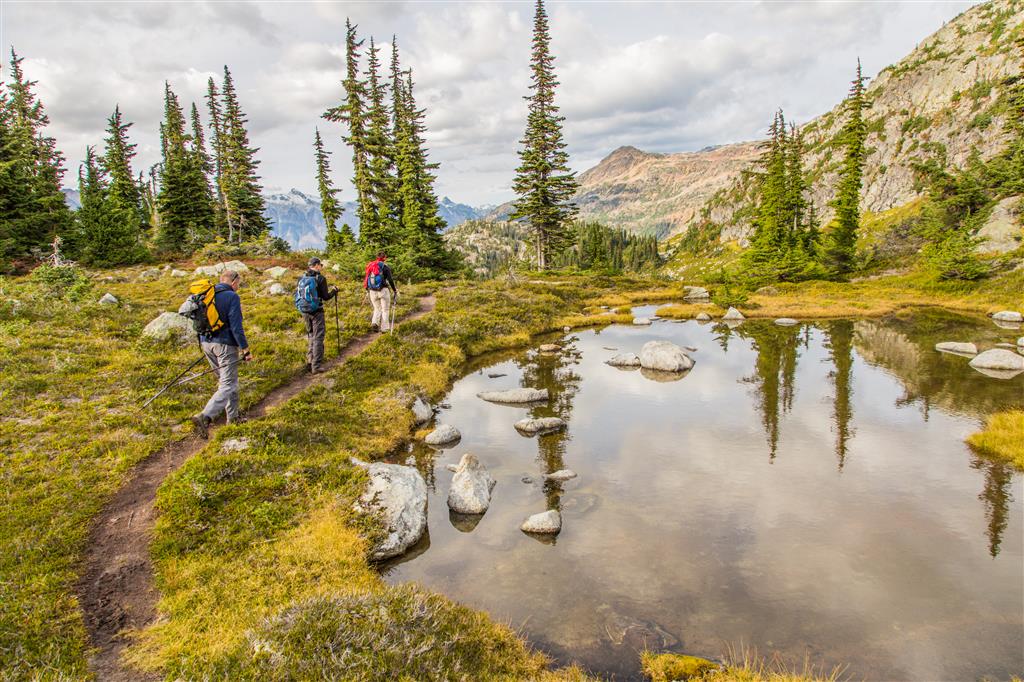 Heading down into valley…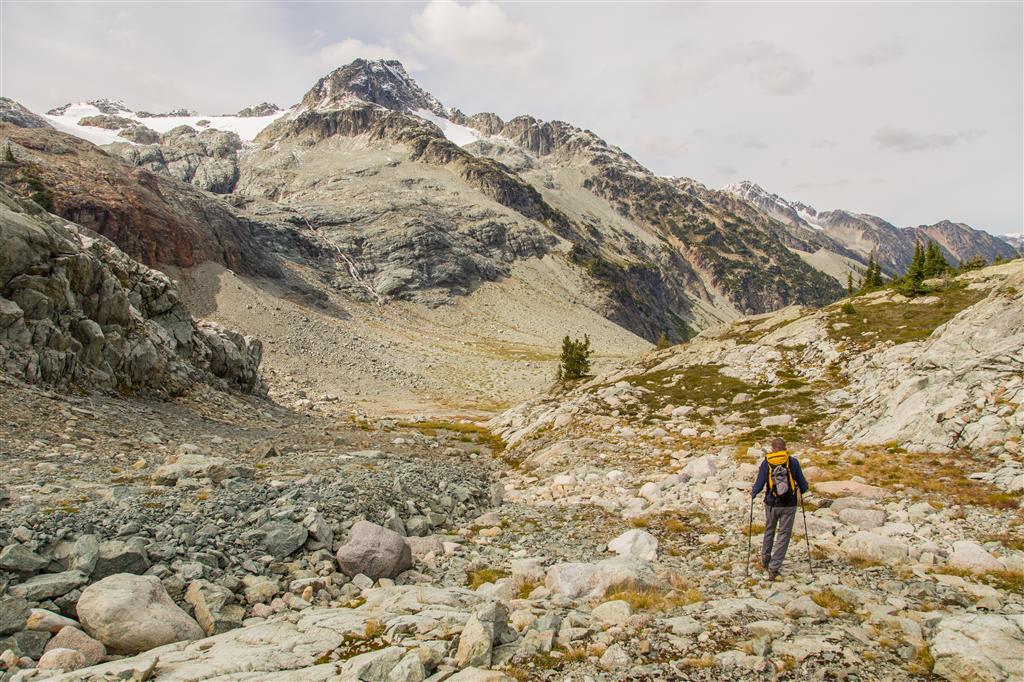 Late season Indian Paintbrush…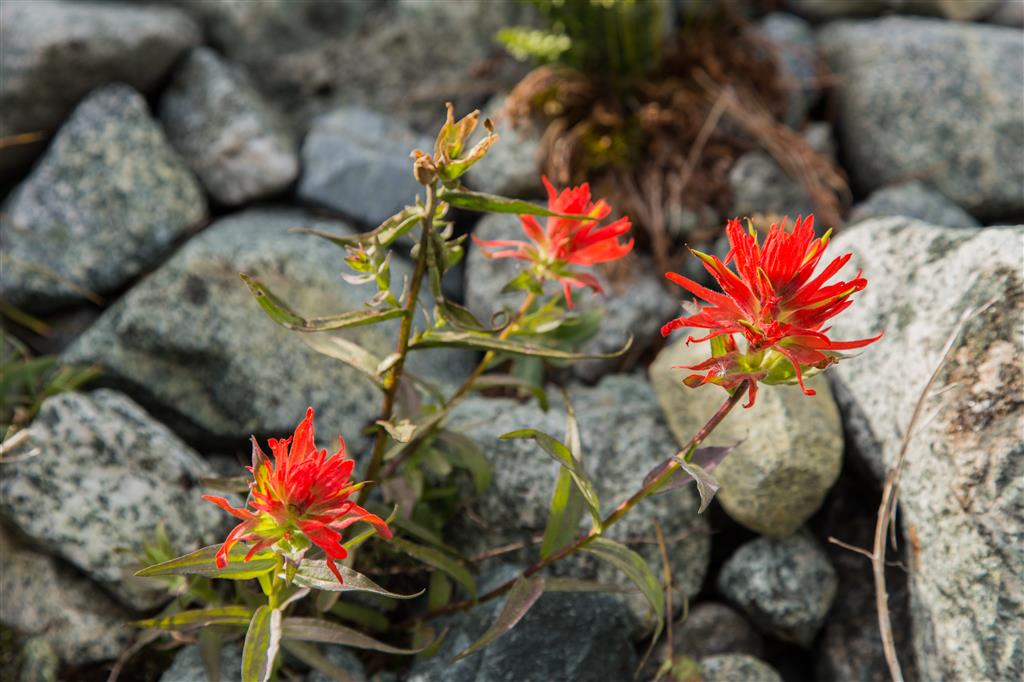 Locomotive and Face Mountains…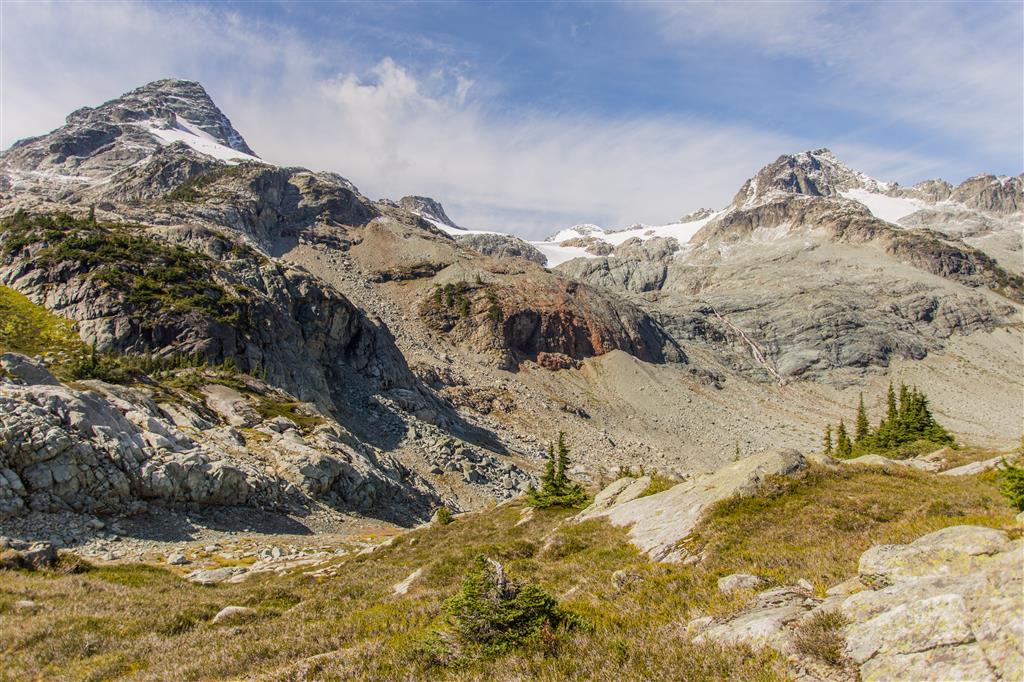 Small river…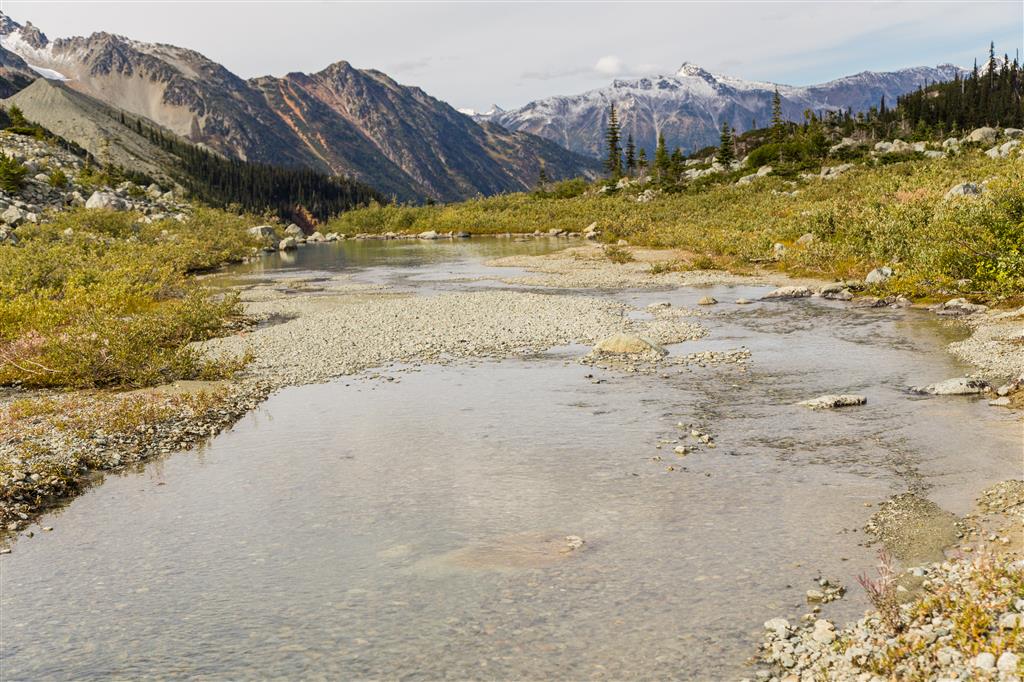 Traversing the moraine…
Valley and lake view…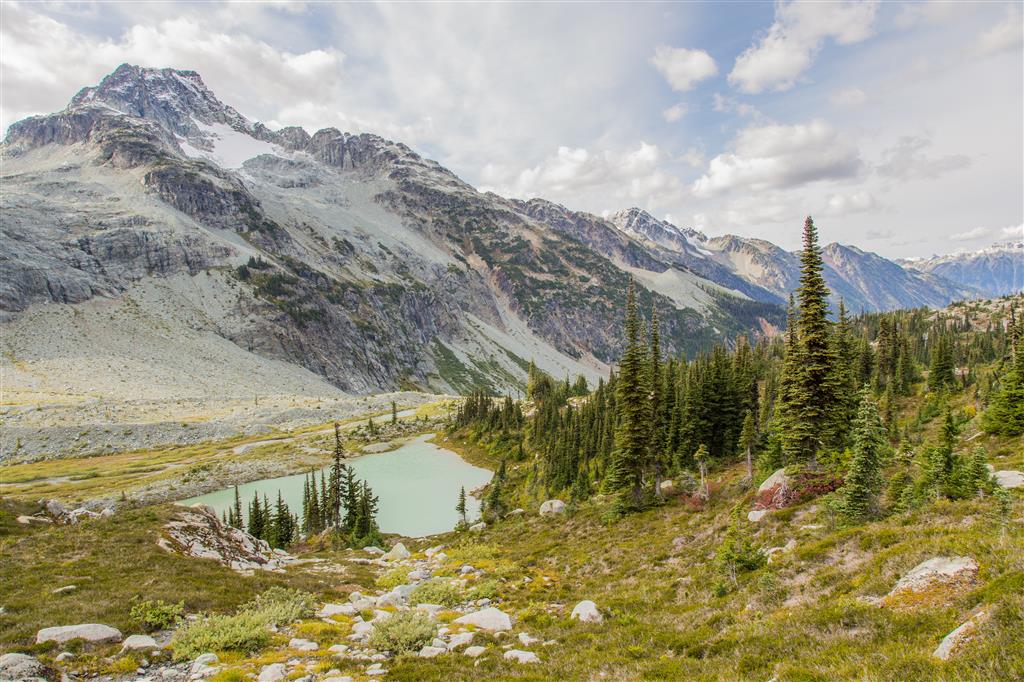 Back at the car…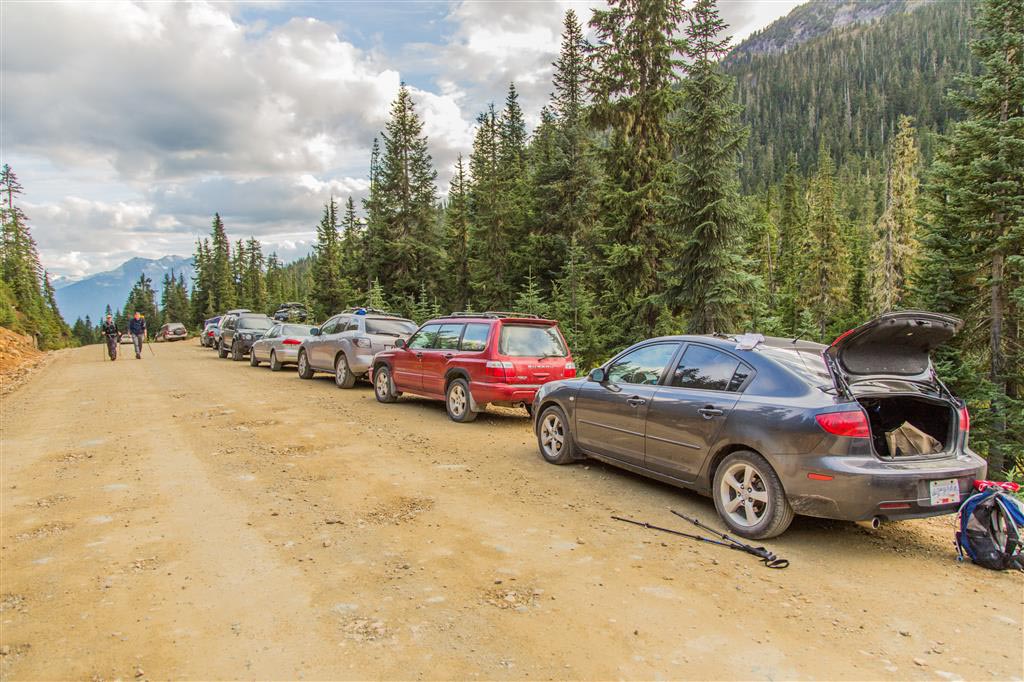 ★★★★★★★★★★★
Before heading out on your hike, make sure you are well prepared. This means, having the TEN ESSENTIALS. It is also important to leave a trip plan (route details and estimated return time) with someone you trust.
Bring your smartphone, fully charged and put it in airplane mode while hiking. I always bring back-up battery packs for extra piece of mind. It is highly recommended that you bring a GPS device; I use my smartphone with a GPS app (Backcountry Navigator). The GPS will work in airplane mode. Learn how to use it before your hike.
For anyone new to hiking, there is a rule to which hikers follow; it is called "Leave No Trace" or LNT. The concept is generally to pack out what you pack in and respect nature, so all future visitors can enjoy what you have enjoyed.
To learn more about LNT, please check out this BLOG by a certified LNT Trainer.
★★★★★★★★★★★