A nice 7 km hike up Lynn Valley on gentle sloping ground will get you to the beautiful Norvan Falls. Norvan Falls is one of Greater Vancouver's secluded gems; it's a 30 foot high waterfall set in the depths of the north shore forest. For a little extra workout (which I did today), there is a 2 km parallel side trail that takes you into a more rugged path, 100 m higher than the river path. Alternatively, you can follow the river on a more flat route. When I arrived at the park, there was no space in the 1st or 2nd parking lots, so my trip was 600 m X 2 longer. The stats are for parking at the 3rd lot and taking the 2 km rugged parallel route. The hike starts at Lynn Headwaters Regional Park in North Vancouver.
NOTE: The access road for vehicles is now closed indefinitely. You will have to hike park on the street somewhere and hike into the park.
Distance: 15.5 km (return)
Time: 4.25 hours
Low point: 193 m
High point: 445 m
Elevation gain: 252 m
Cumulative Elevation gain: 840 m
Trailhead: 49° 21' 40" by  123° 01' 41.5" (Google Map)
Here is the route…
Here is the beautiful Norvan Falls…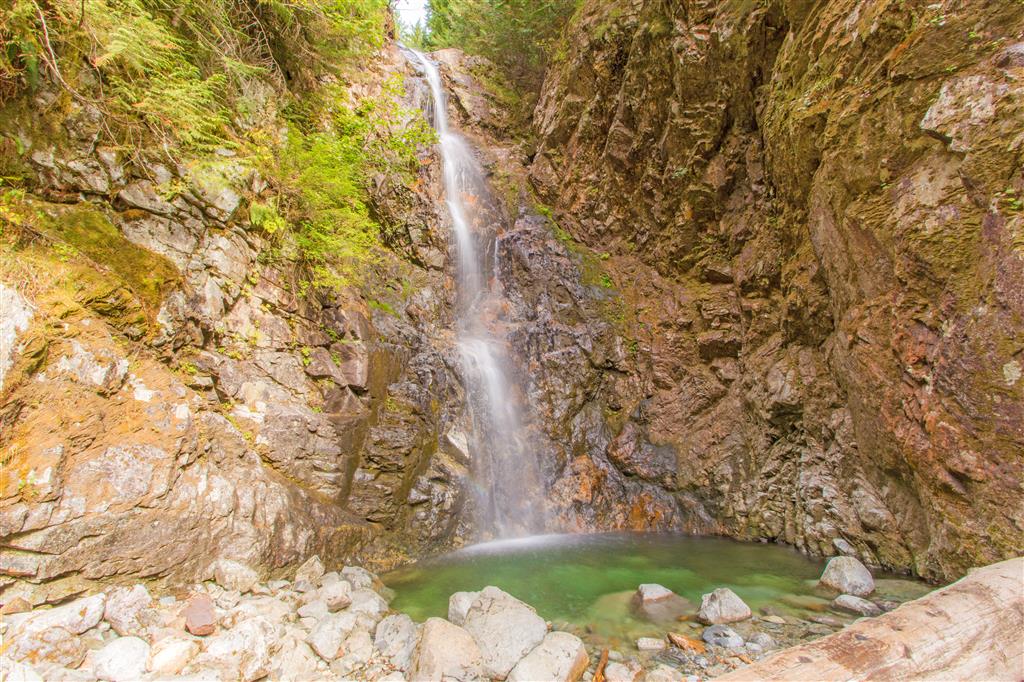 At the entrance to the park, you'll see the 1908 BC Mills House…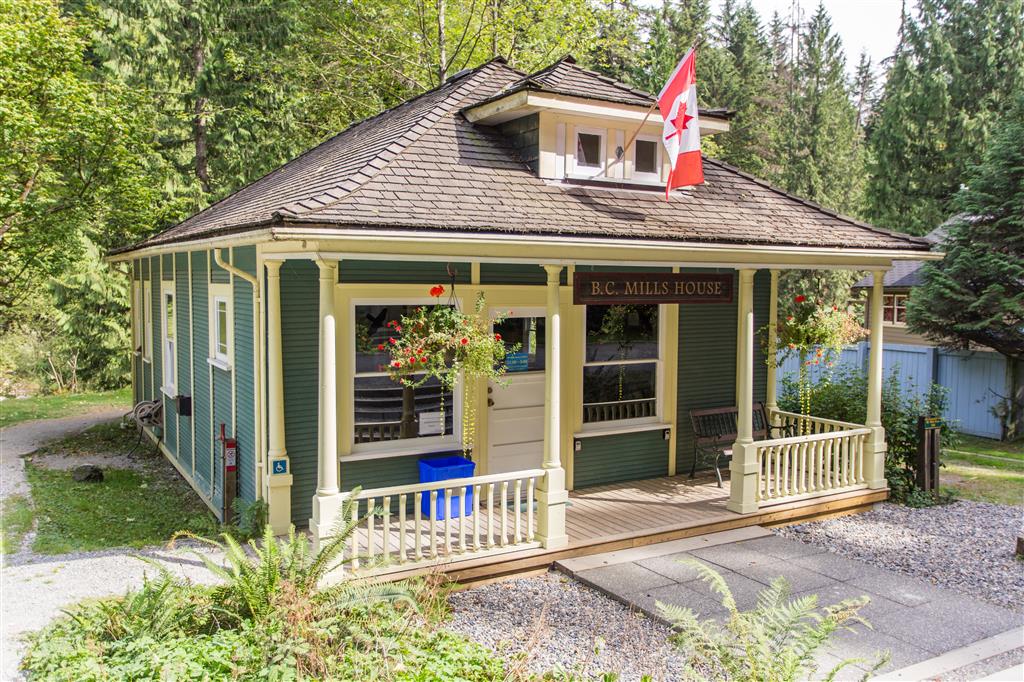 Here are upstream and downstream photos of Lynn Creek…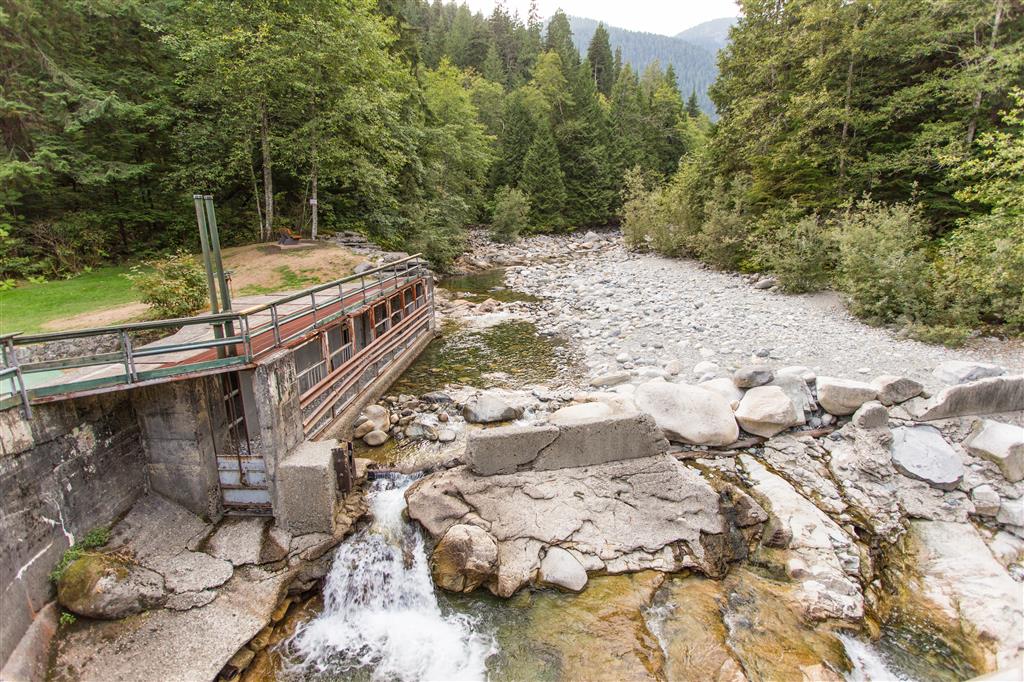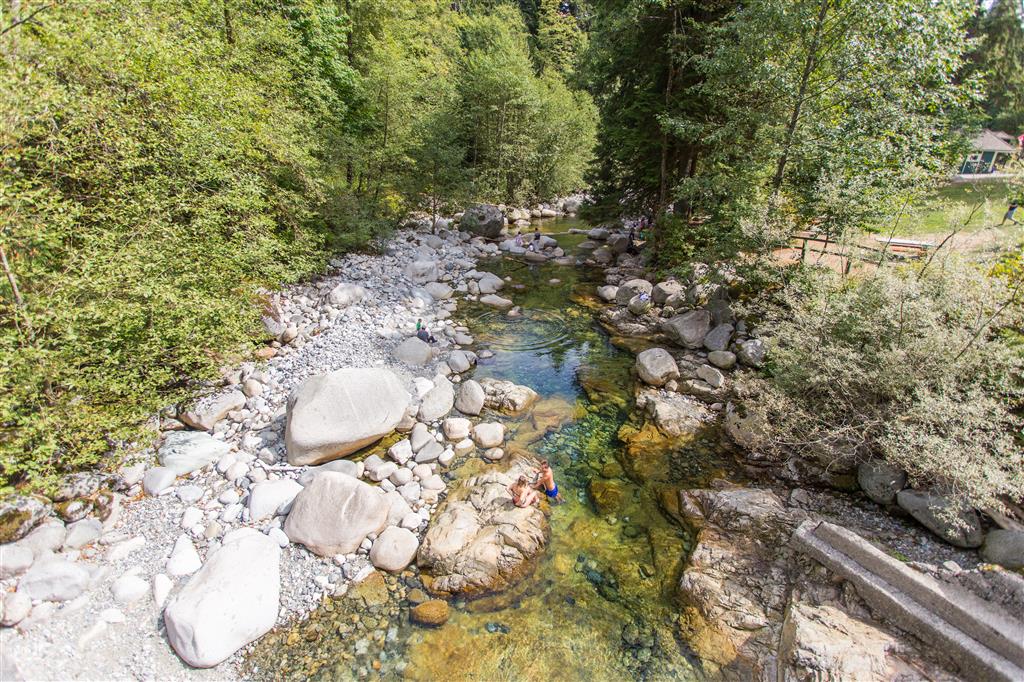 Along the trails, you'll find relics of logging operations in the area…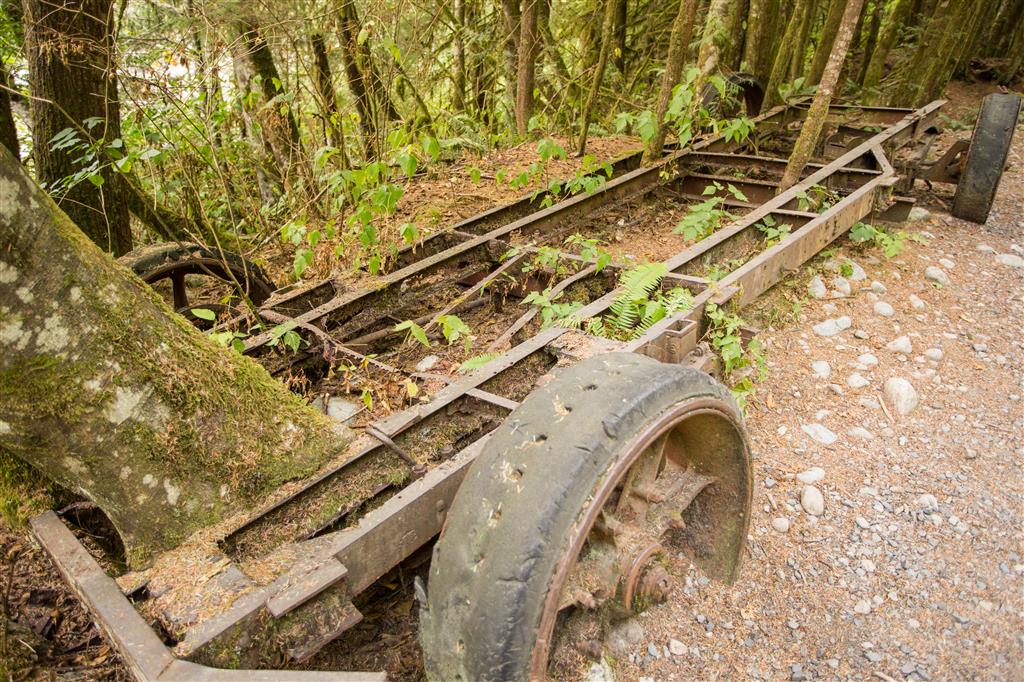 Here is a tree bridge…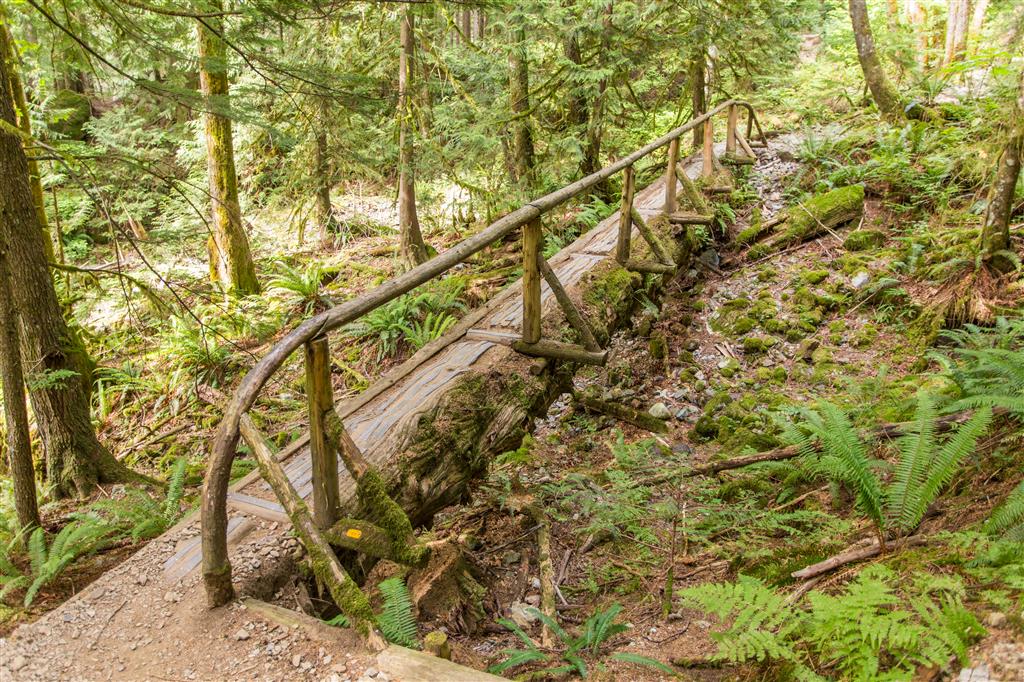 Here are two trail photos…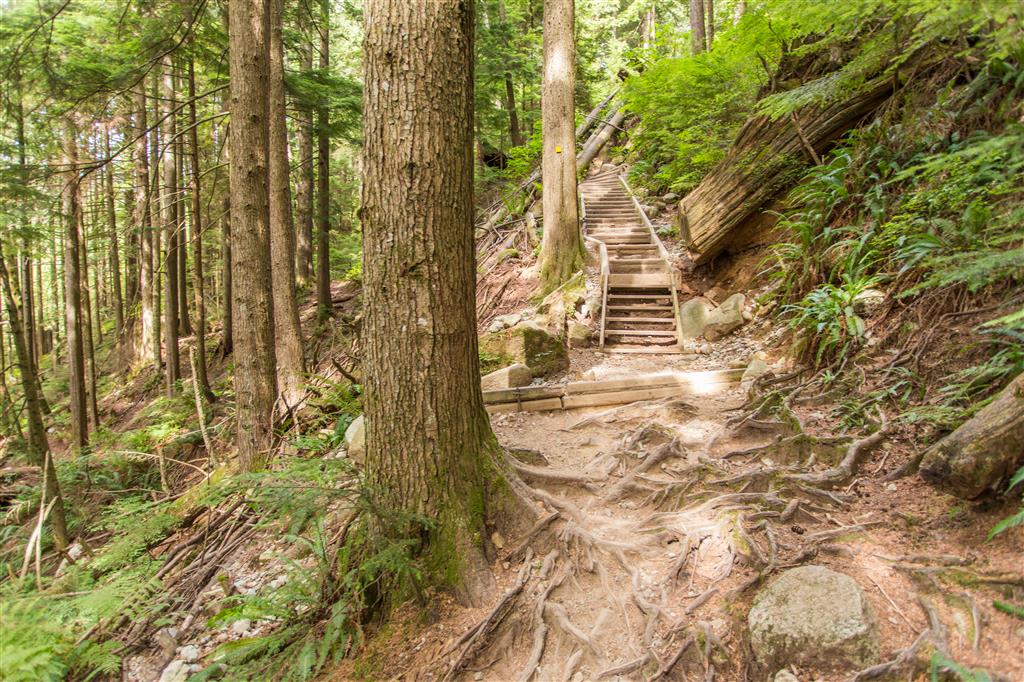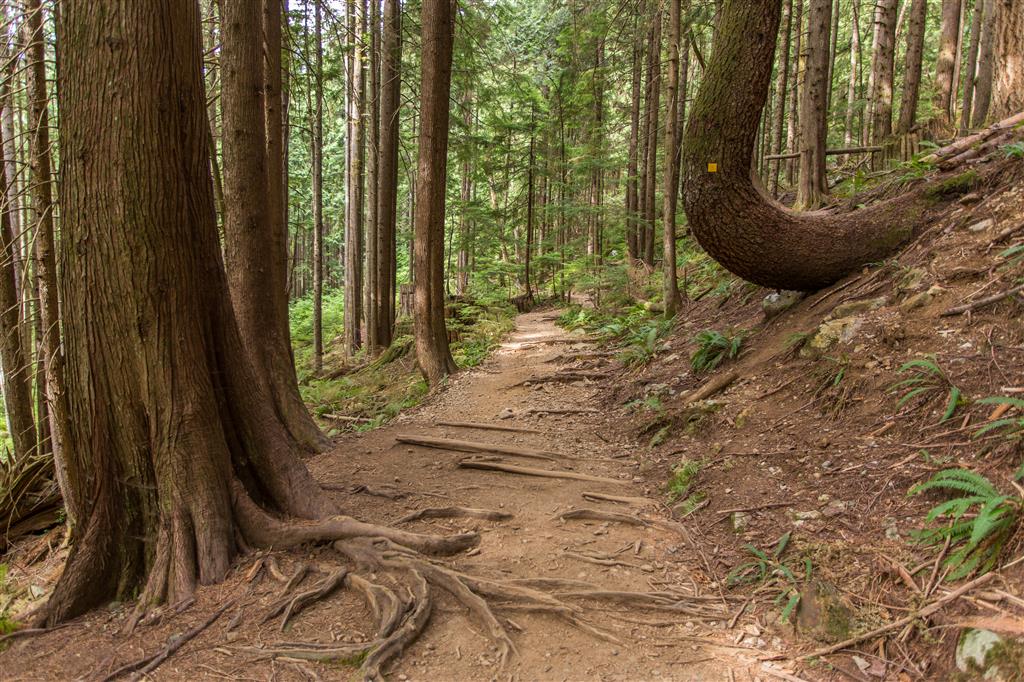 If you reached this suspension bridge, you've missed the Norvan Falls turnoff…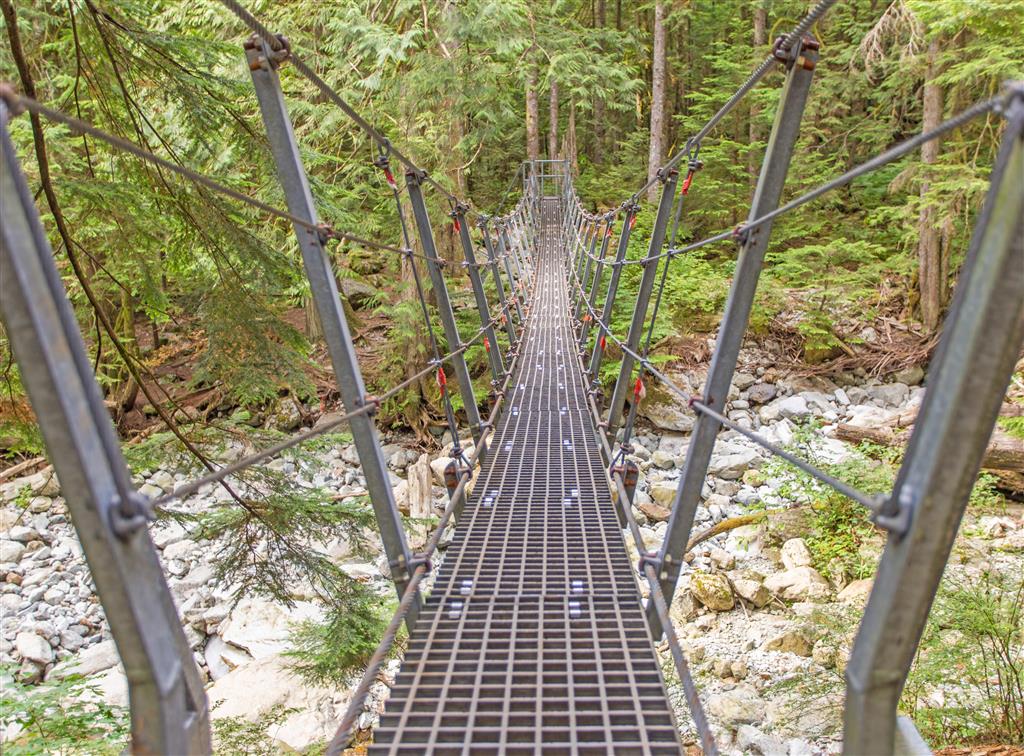 Here is a mushroom I found…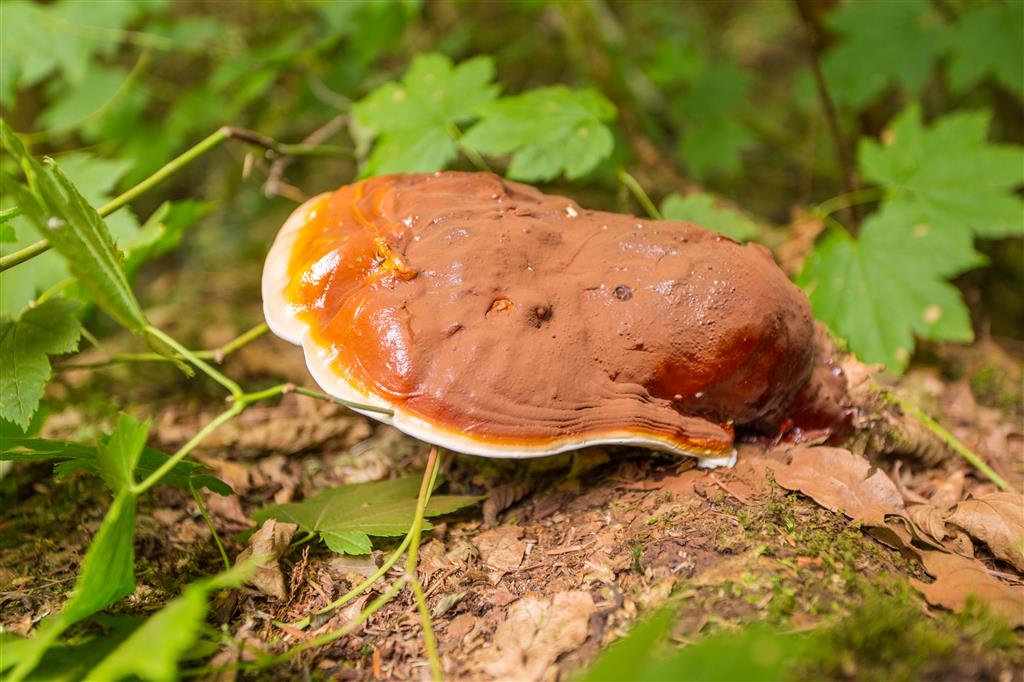 ★★★★★★★★★★★
Before heading out on your hike, make sure you are well prepared. This means, having the TEN ESSENTIALS. It is also important to leave a trip plan (route details and estimated return time) with someone you trust.
Bring your smartphone, fully charged and put it in airplane mode while hiking. I always bring back-up battery packs for extra piece of mind. It is highly recommended that you bring a GPS device; I use my smartphone with a GPS app (Backcountry Navigator). The GPS will work in airplane mode. Learn how to use it before your hike.
For anyone new to hiking, there is a rule to which hikers follow; it is called "Leave No Trace" or LNT. The concept is generally to pack out what you pack in and respect nature, so all future visitors can enjoy what you have enjoyed.
To learn more about LNT, please check out this BLOG by a certified LNT Trainer.
★★★★★★★★★★★