Back to the North Cascades in Mount Baker-Snoqualmie National Forest, Washington. The Heliotrope Ridge trail is very popular and it's also a climber's route to summit Baker. This hike offers stunning views of Mount Baker and the Coleman Glacier, as well as many other peaks in the area. The trail is well built and easy to follow – The tricky thing about this hike are the four unbridged stream crossings – they require confident foot steps on the rocks and some hopping. Today, all but one of the stream crossings were quite easy; there was one tricky crossing that required a big rock to rock hop over rushing waters and then some careful stepping on wet rocks. If you are unsure of the crossing, just wait for other hikers to do it and that might give you confidence. If you are very unsure, don't do it because you cannot be tentative when hoping the rocks. That said, some people made it look very easy and one guy carried small children on his back and he made 4 back and forth trips. The stream levels will be lower on colder days, so you could wait to do it in late September or October for lower stream levels; you can also check out trip reports on the Washington Trails Association website.
Remember – You will need a Northwest Forest Pass, which can be purchased in person at the Glacier Public Service Center at 10091 Mt. Baker Highway,Glacier, WA (Link to Map)
Or you can buy an epass in advance online at the Discover Your Northwest website
Border crossing tips: Bring passport, Nexus or enhanced ID !!; no fruit, no veges, no meat (this isn't a complete list !); trailmix is ok. There is an IGA just across the border if you want to get some fruit or a sandwich for your hike.
A great resource for current conditions for this hike is the WTA website.
Check it OUT !!!
The location of the start of the forestry road (NF-39) to the trailhead is HERE
Here are the stats (with a little exploring at the end)
Distance: 8.8 km (return)
Time: 5 hours
Low point: 1109 m
High point: 1679 m
Elevation gain: 570 m
Cumulative Elevation gain: 790 m
Trailhead: 48° 48' 7.6" by  121° 56' 44.4" (Google Map)
Here is the route…
Here's an interesting graphic showing how much the Coleman Glacier has retreated…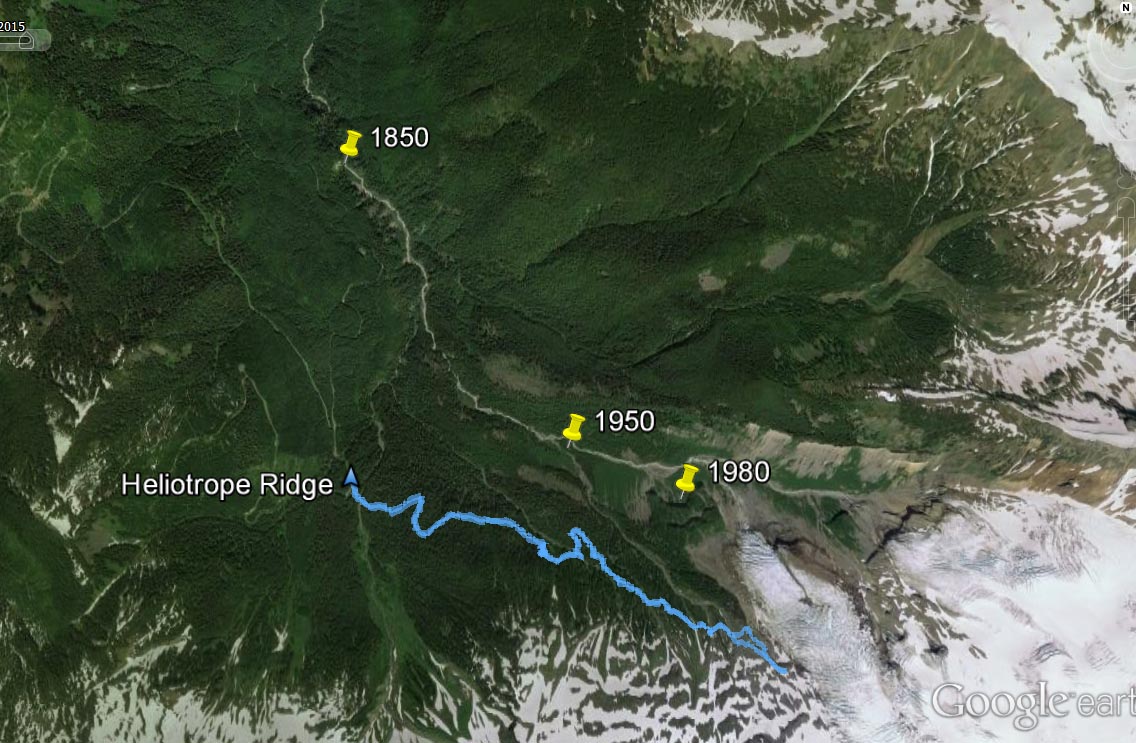 Here are the four stream crossings in order…
#1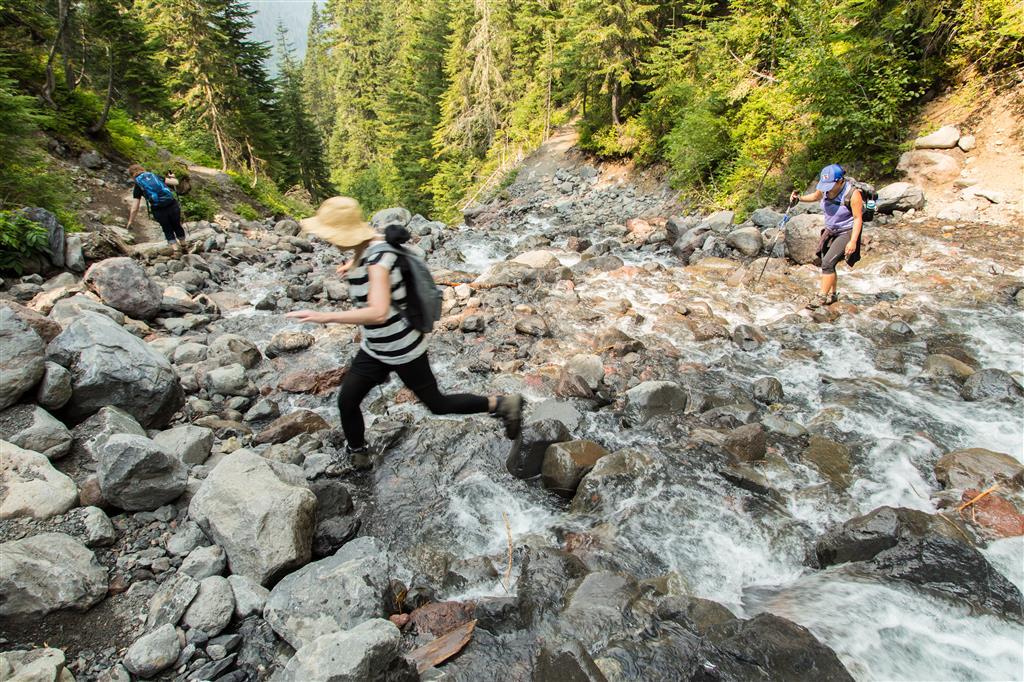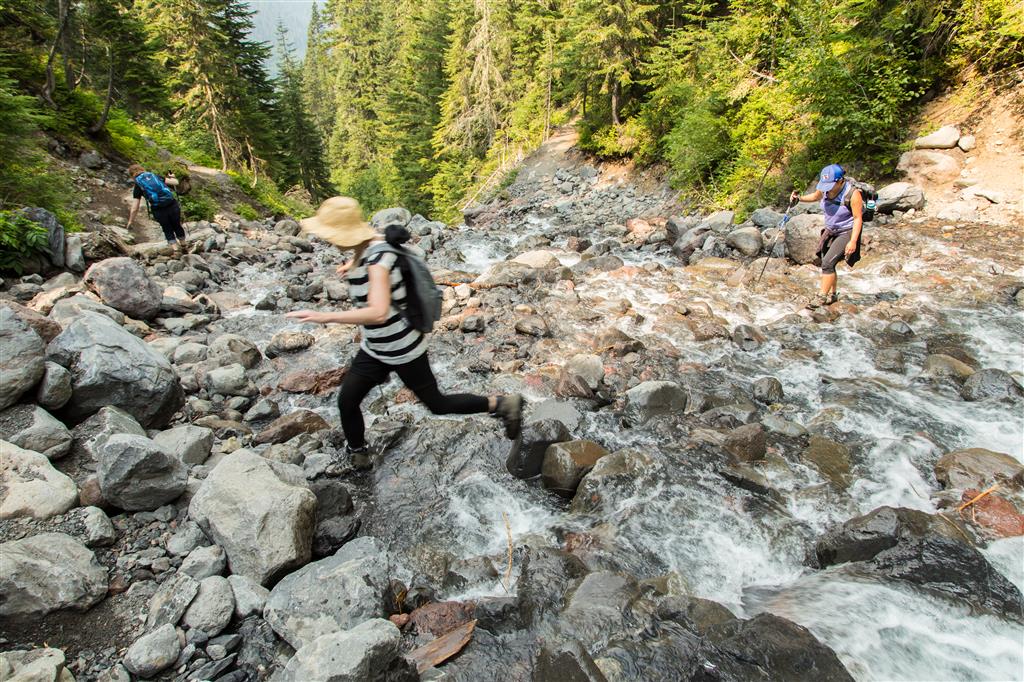 #2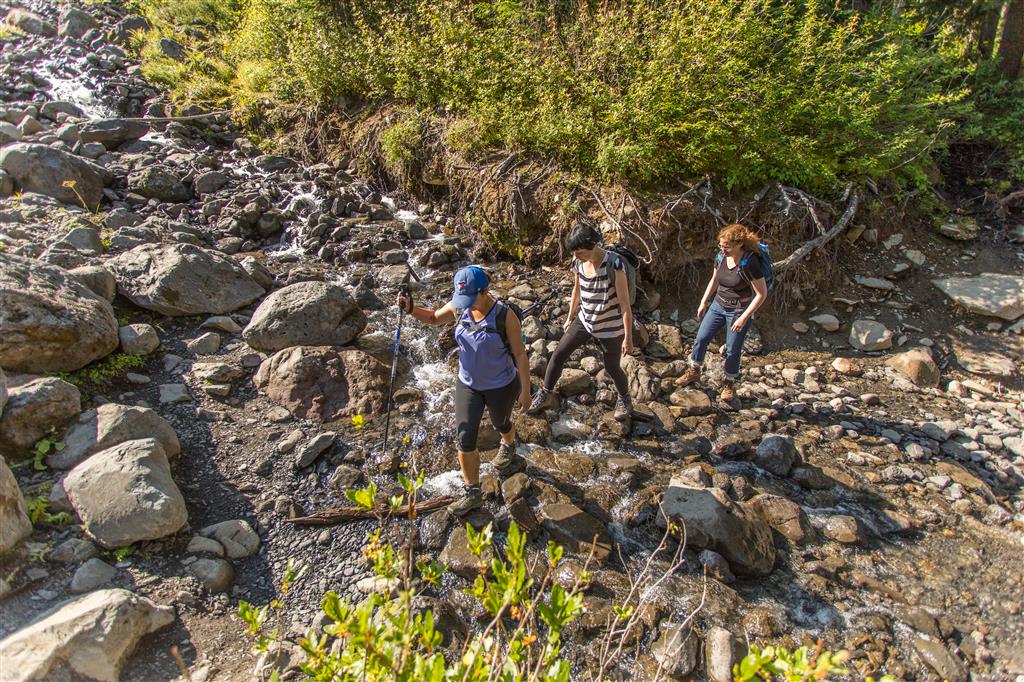 #3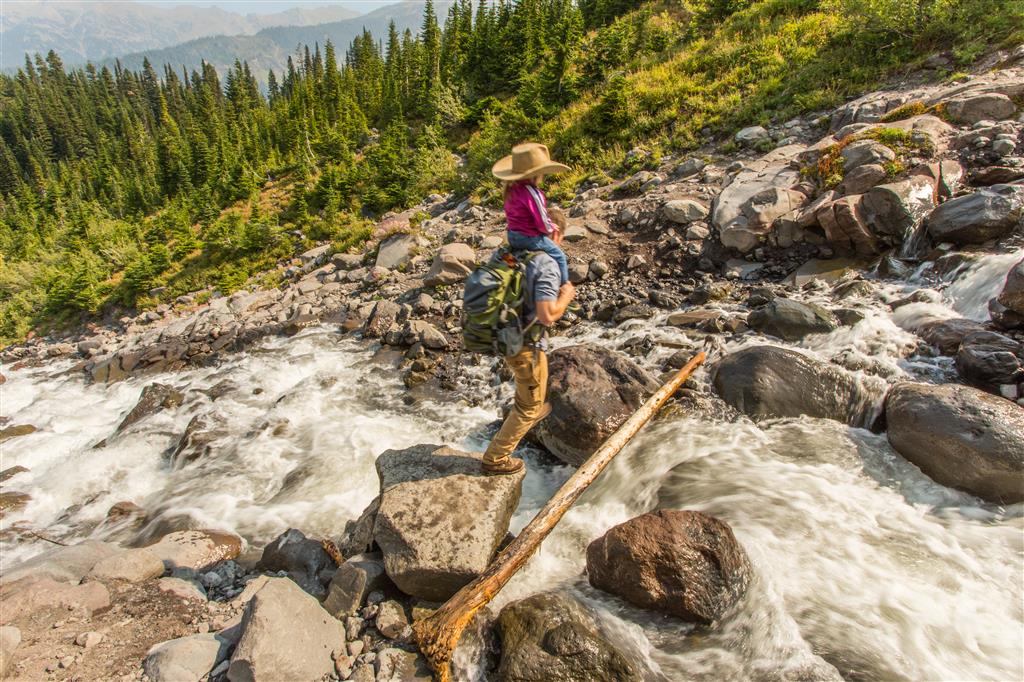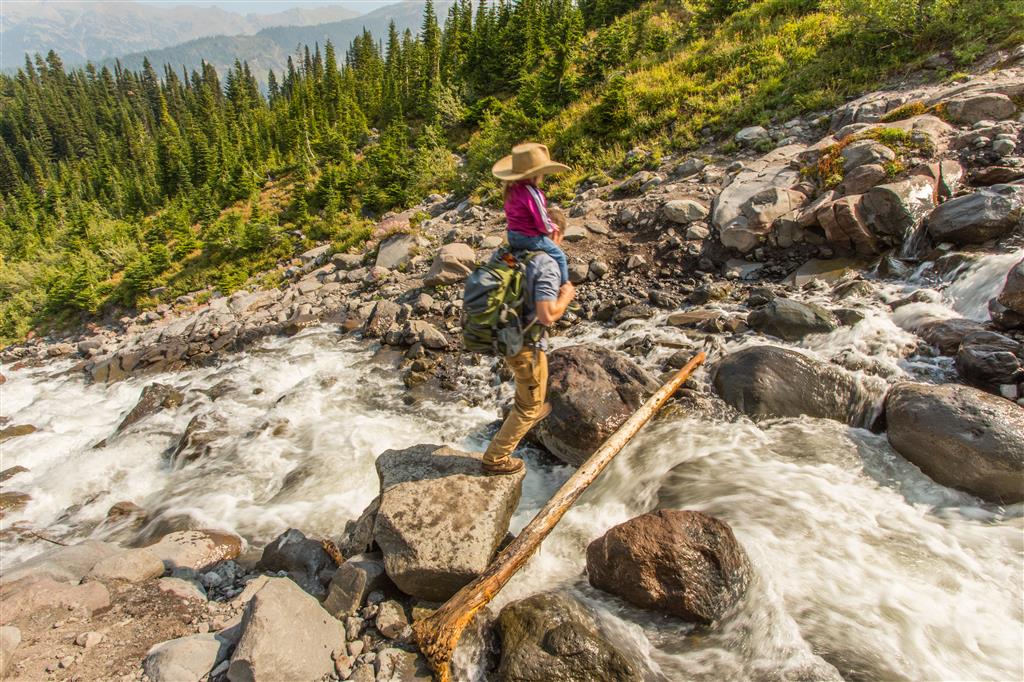 #4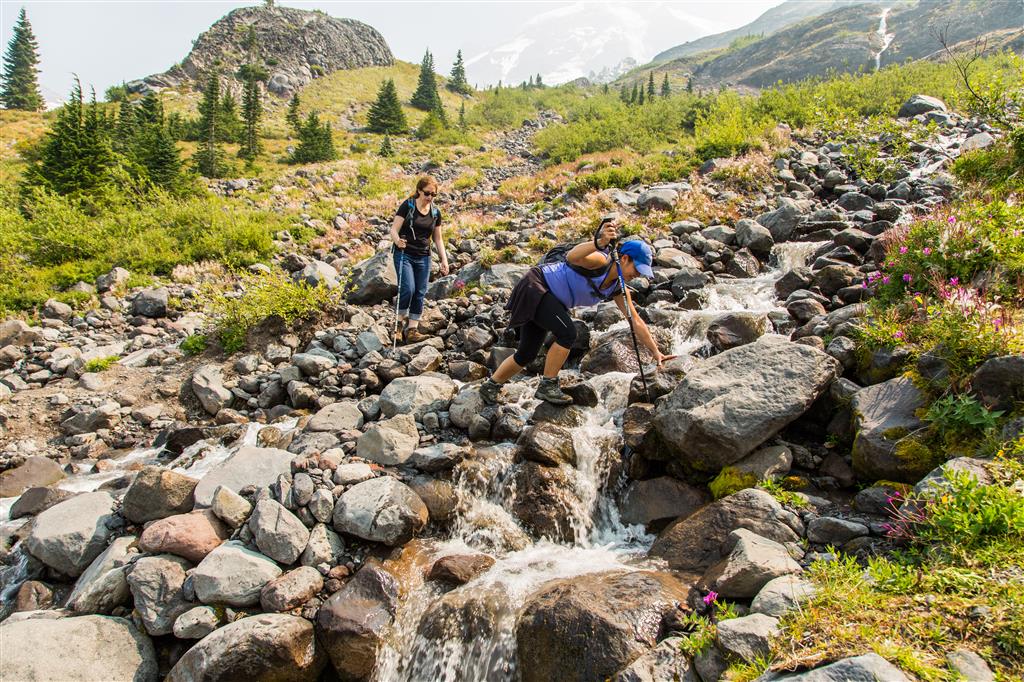 Here is a view of Mt. Baker from the trail…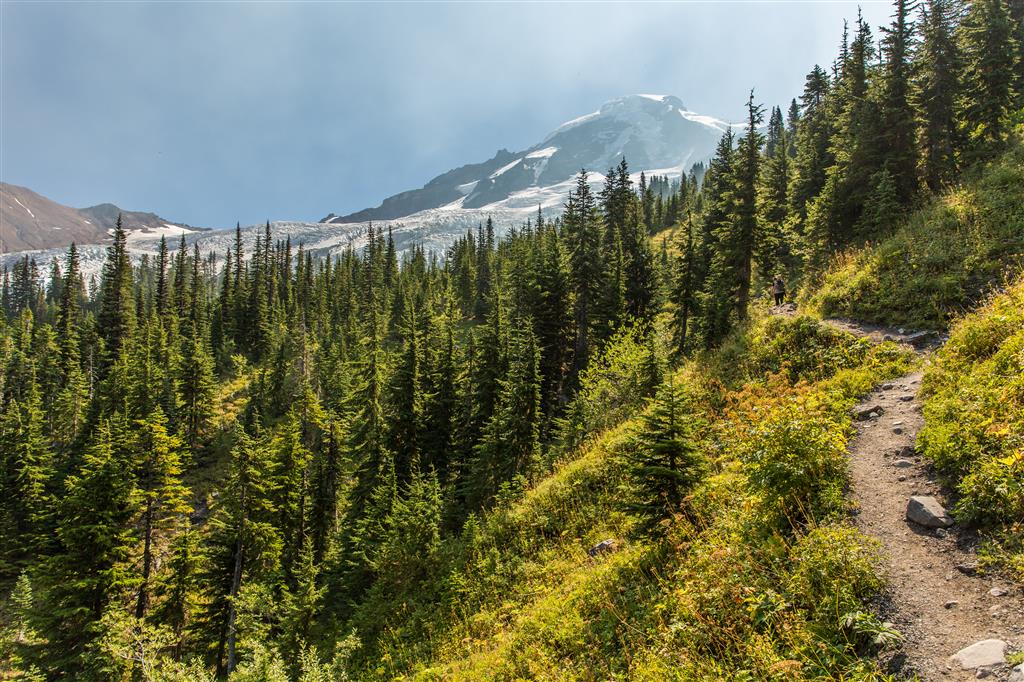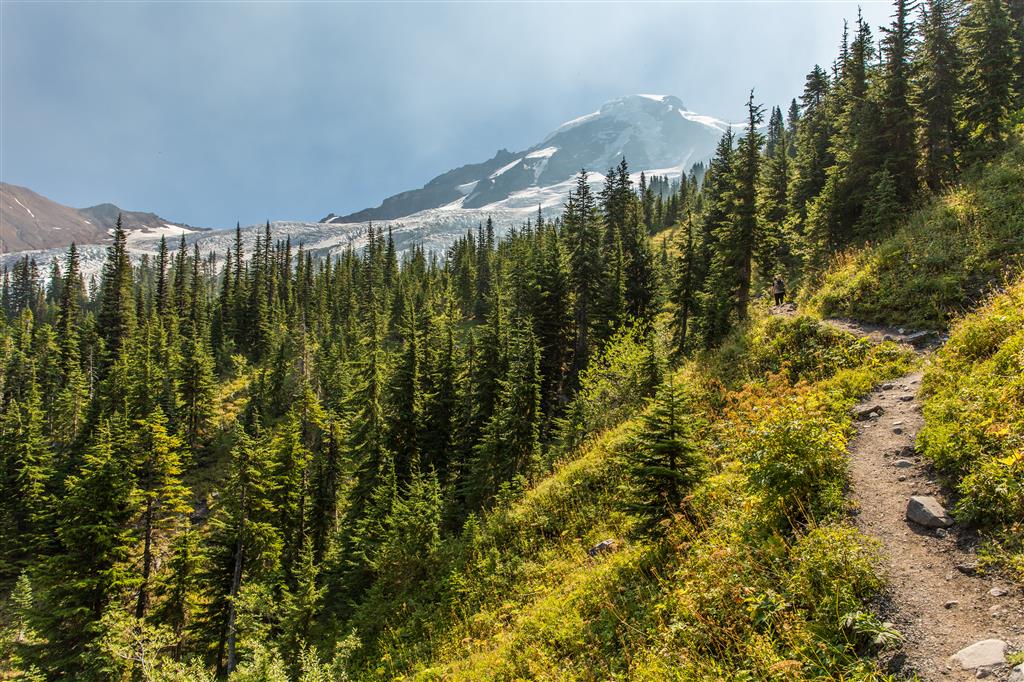 The amazing Coleman Glacier…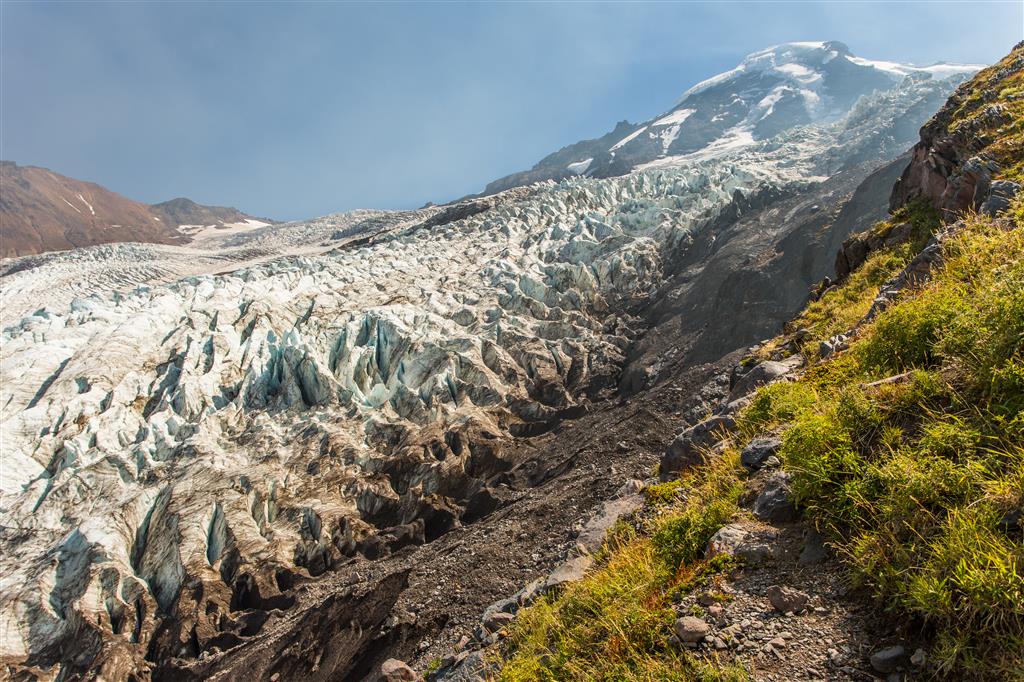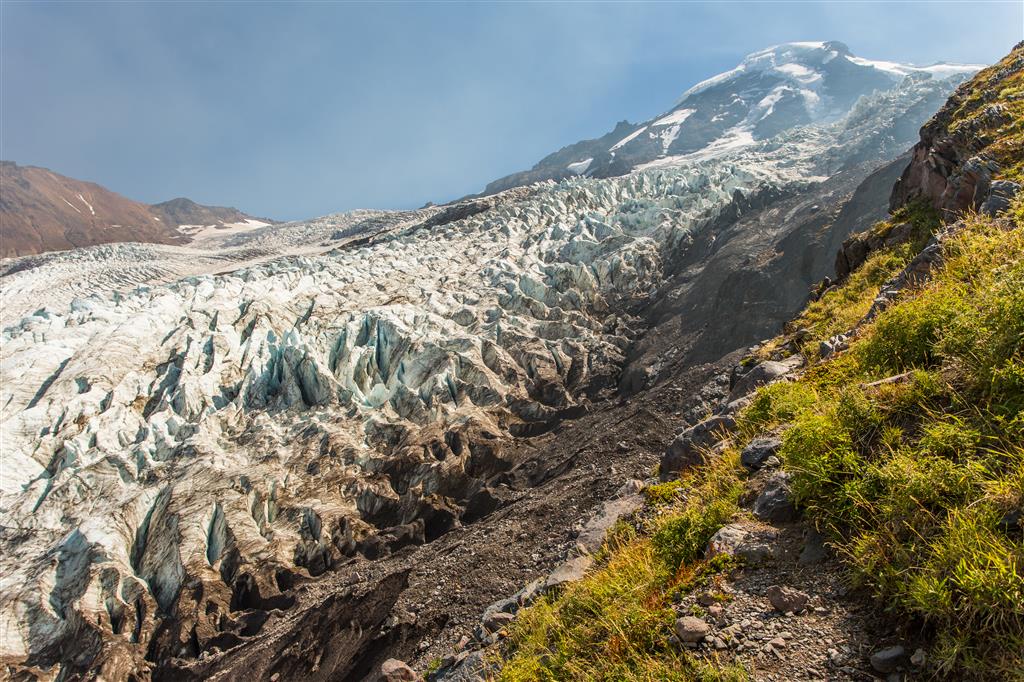 Detail view of Coleman Glacier…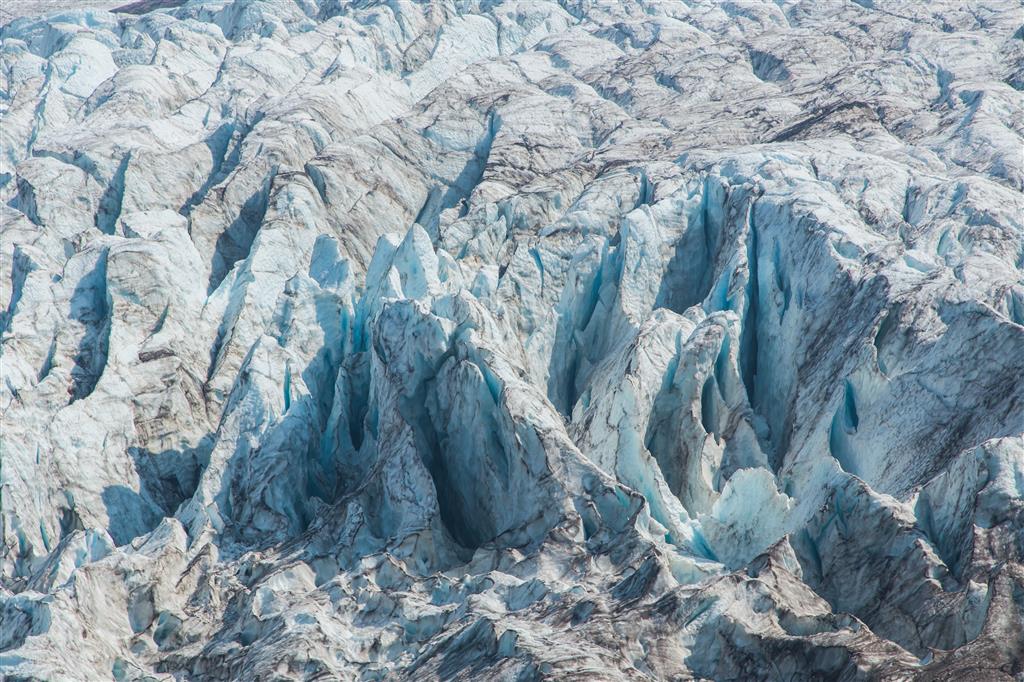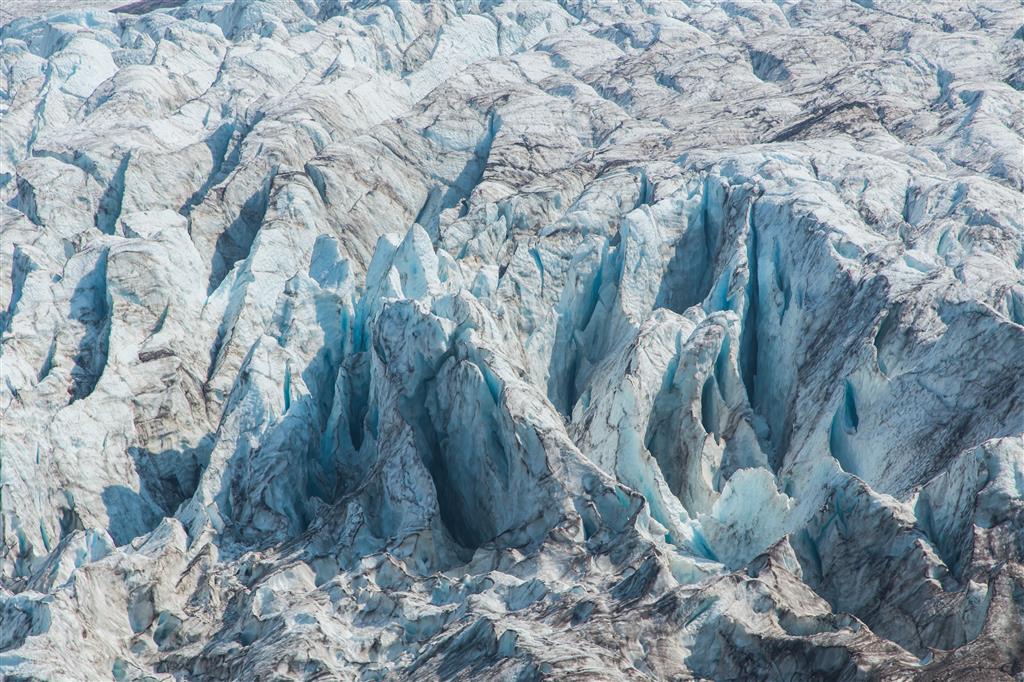 Some people on the glacier…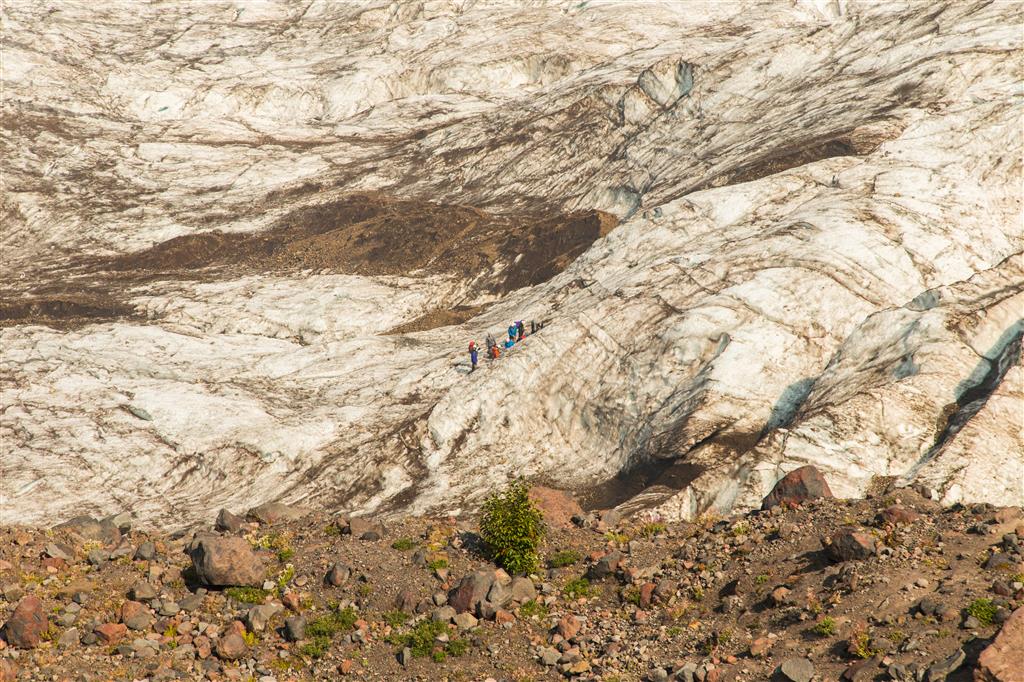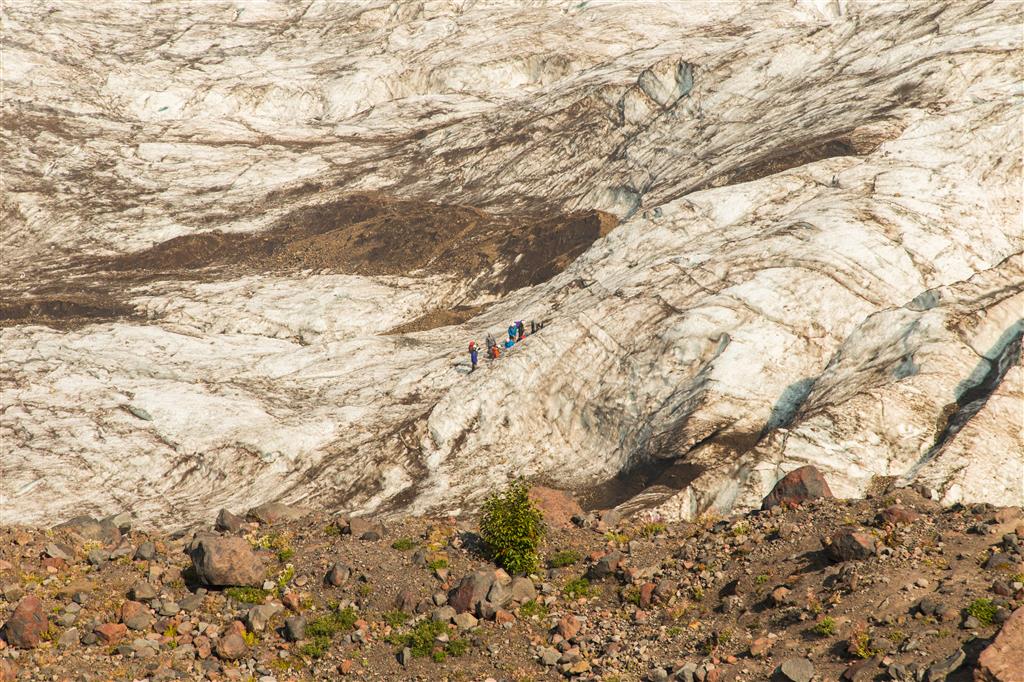 A view from the trail opposite direction of Mt. Baker…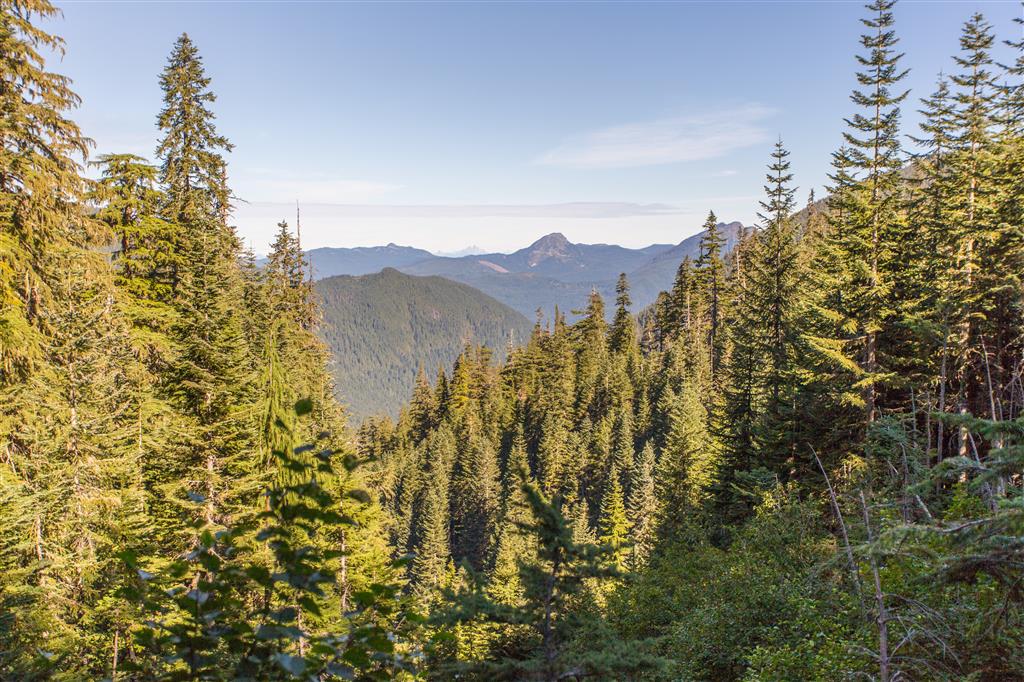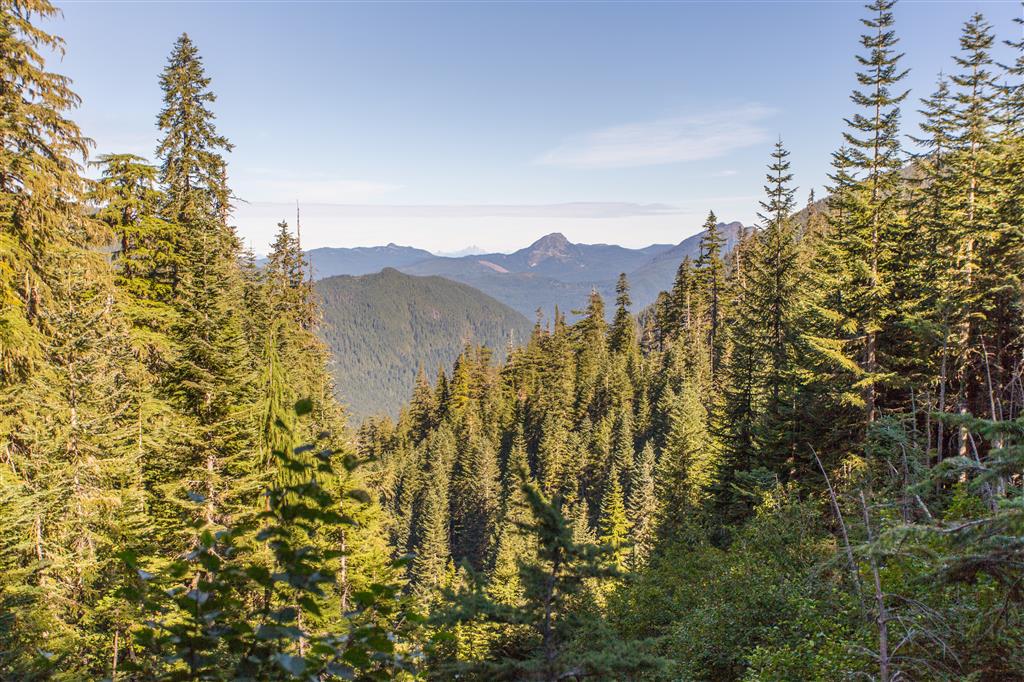 There were several volunteers fixing the trail today…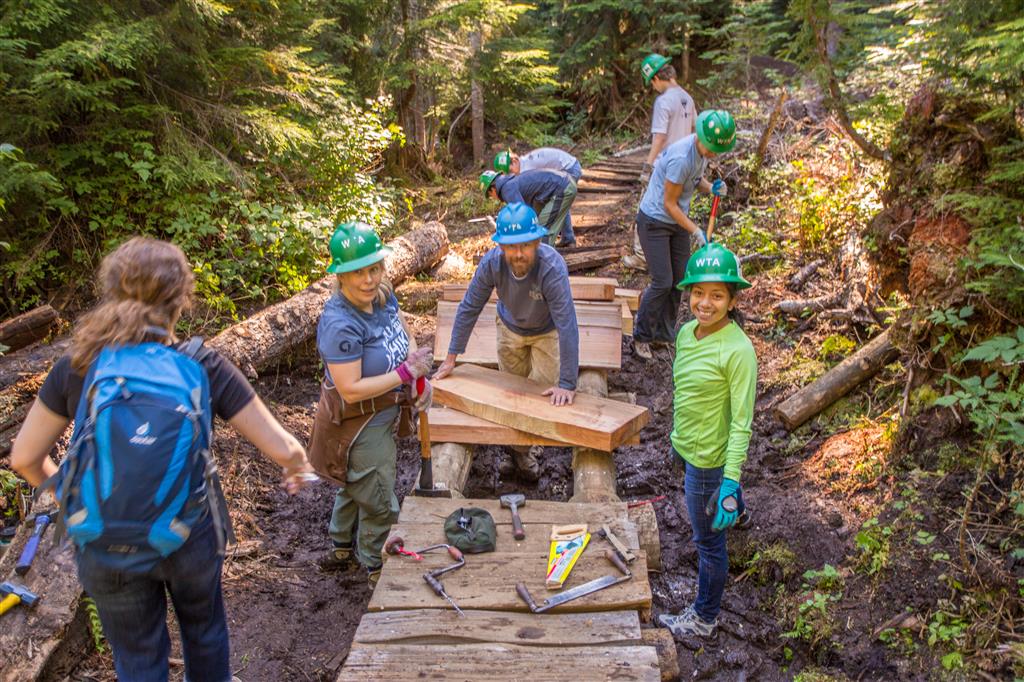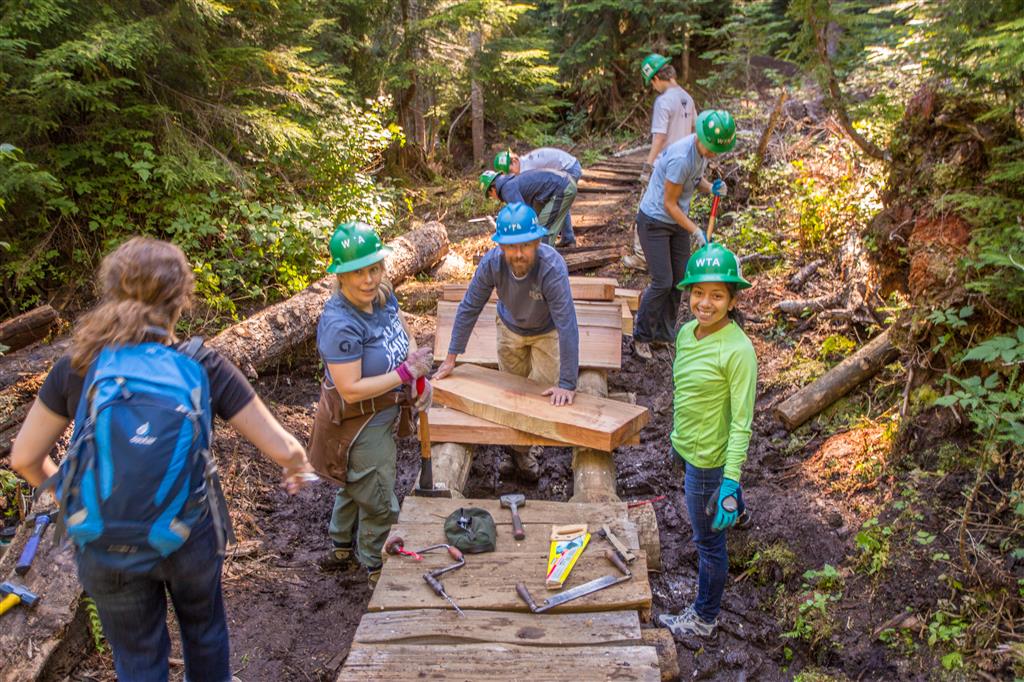 Cool glacial striations (scratches or gouges cut into bedrock by glacial abrasion)…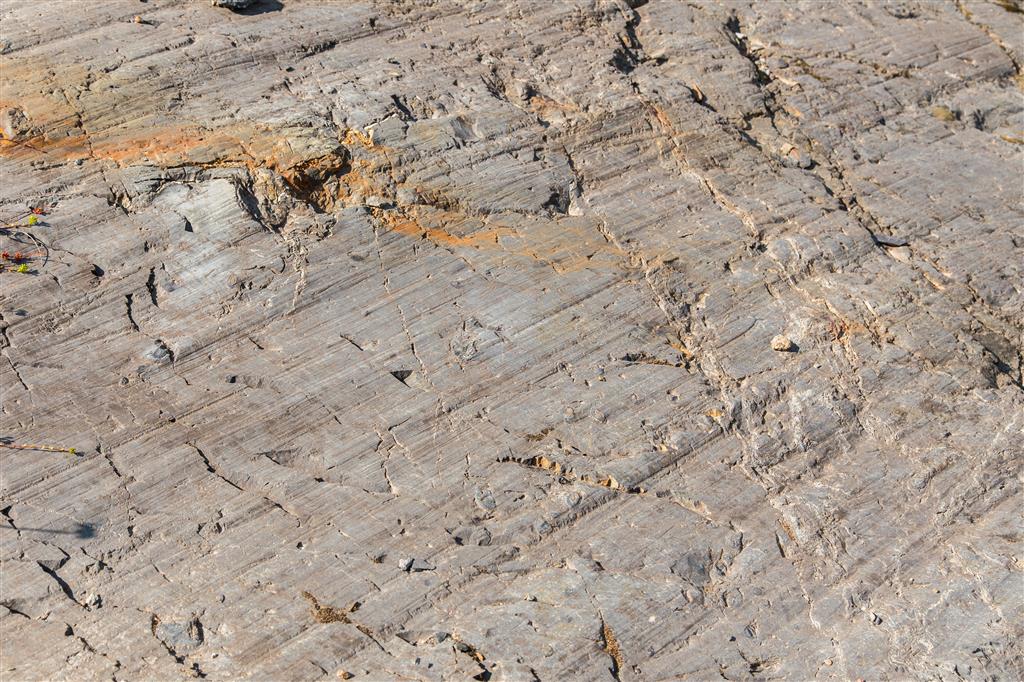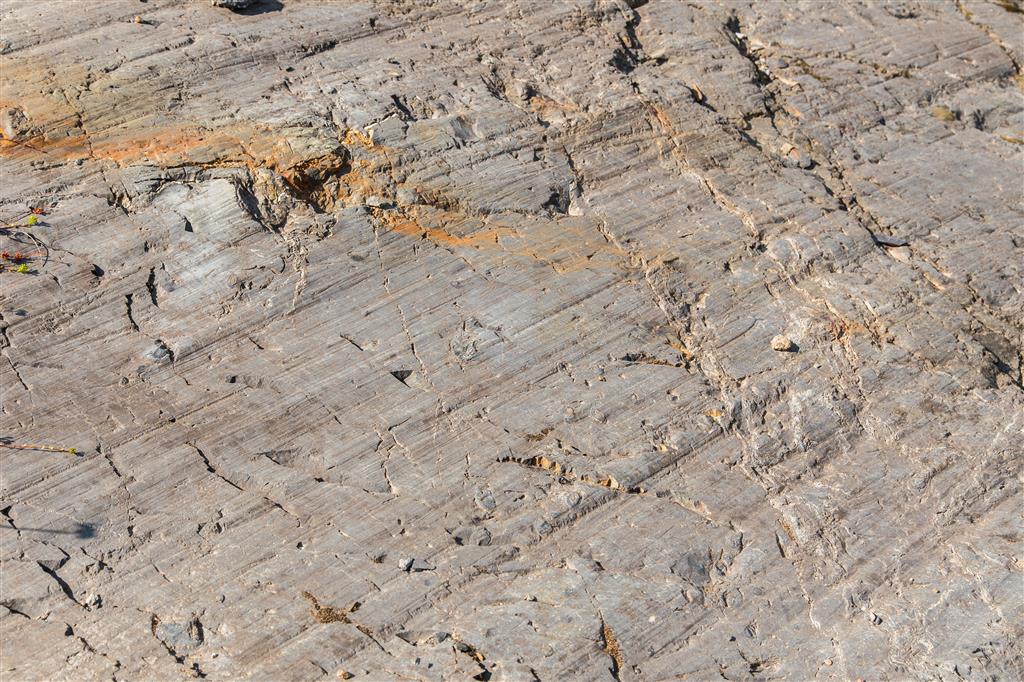 Nice field of Fireweed…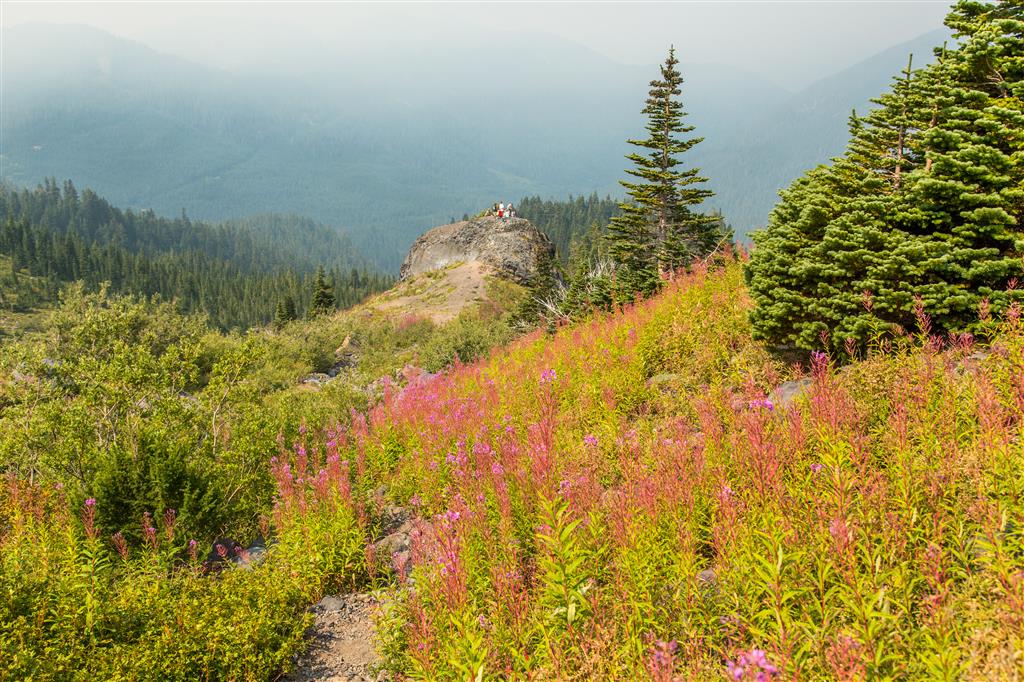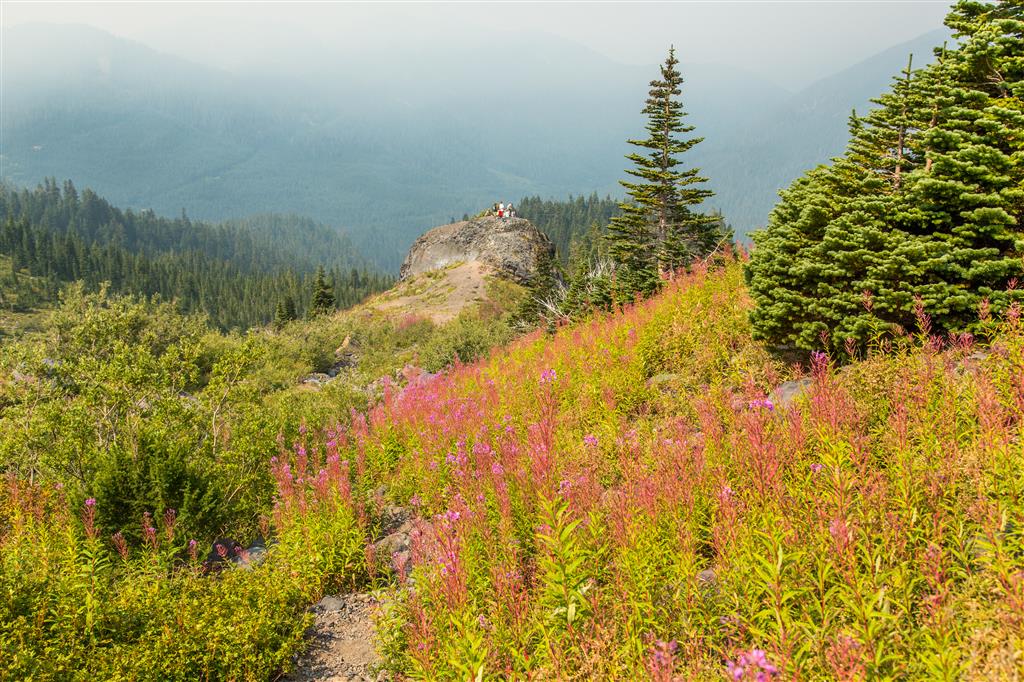 Waterfalls on other side of Coleman Glacier…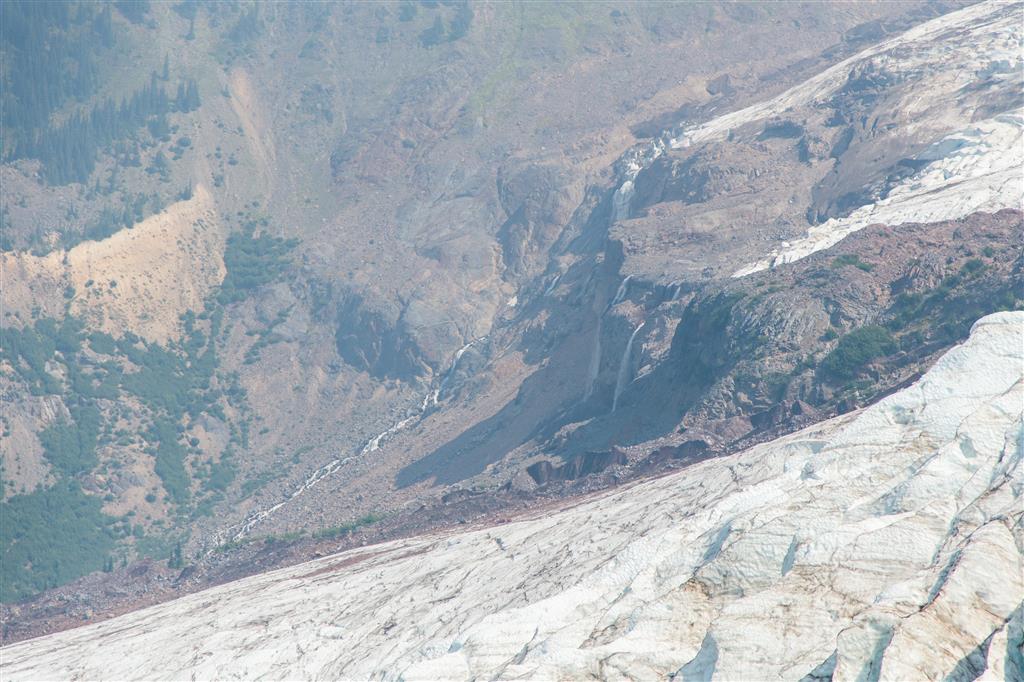 Found these strange spots on this plant…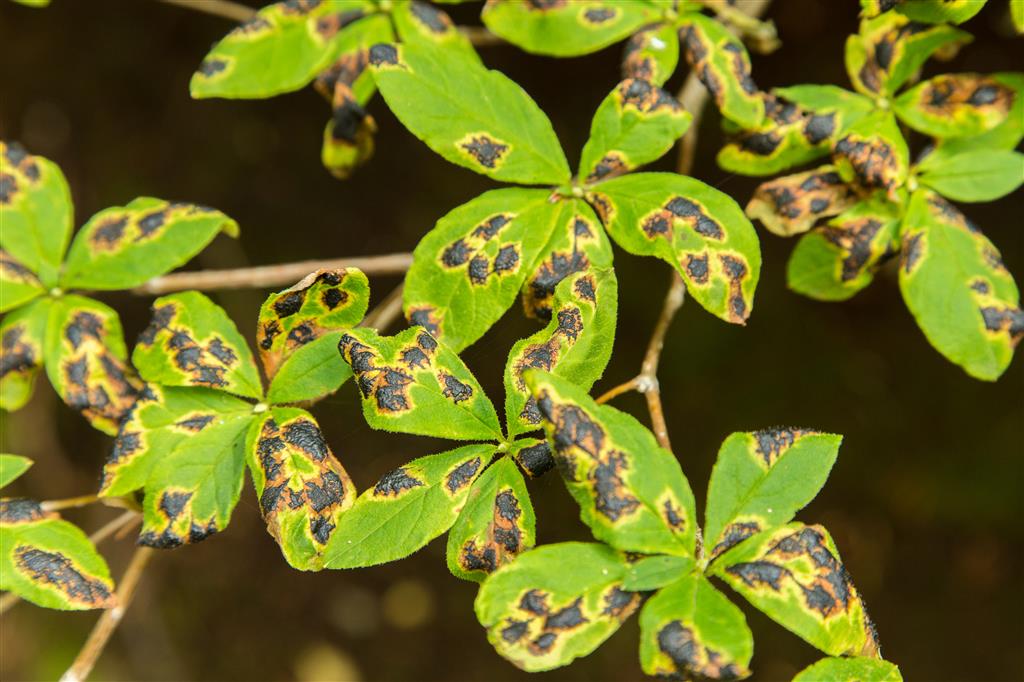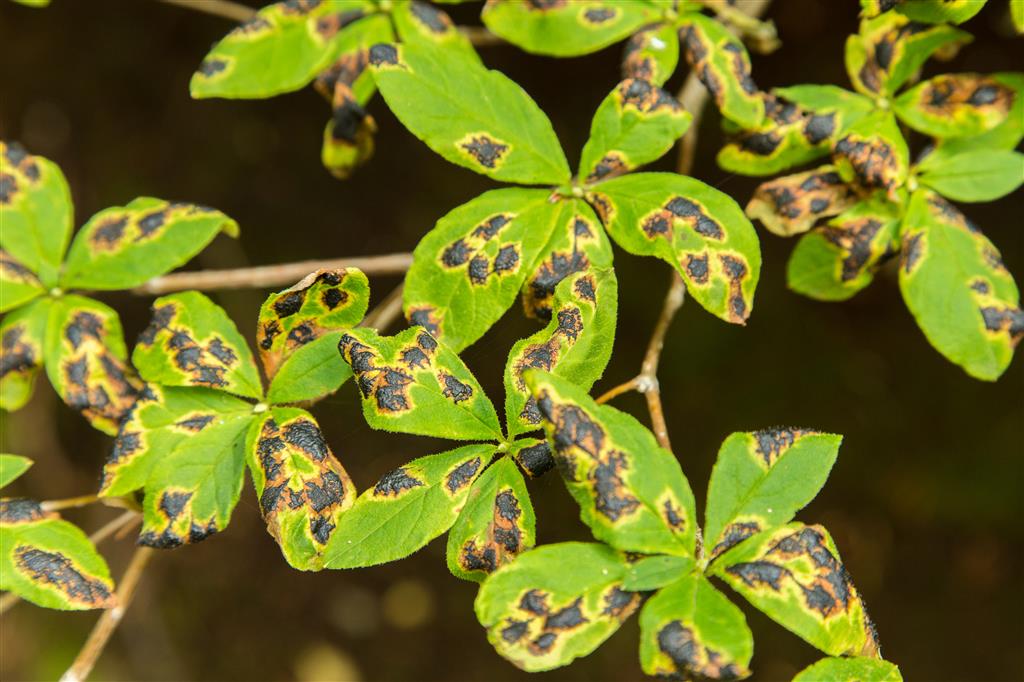 ★★★★★★★★★★★
Before heading out on your hike, make sure you are well prepared. This means, having the TEN ESSENTIALS. It is also important to leave a trip plan (route details and estimated return time) with someone you trust.
Bring your smartphone, fully charged and put it in airplane mode while hiking. I always bring back-up battery packs for extra piece of mind. It is highly recommended that you bring a GPS device; I use my smartphone with a GPS app (Backcountry Navigator). The GPS will work in airplane mode. Learn how to use it before your hike.
For anyone new to hiking, there is a rule to which hikers follow; it is called "Leave No Trace" or LNT. The concept is generally to pack out what you pack in and respect nature, so all future visitors can enjoy what you have enjoyed.
To learn more about LNT, please check out this BLOG by a certified LNT Trainer.
★★★★★★★★★★★