The Jug Island hike is a route on the Belcarra Peninsula that takes you to a beach on Indian Arm, with a close up view of Jug Island.  Jug Island is a tiny island, with an area of 6,500m2  (1.6 acres) and a diameter of 90 m.  The trail starts on Bedwell Bay Road, near Midden Road. The trail is well established and ok marked – route finding might be difficult with a heavy snow cover. But overall, it's a great little hike.  The beach at the end is a real treat and I'm sure it's very refreshing on hot summer days. There is a small bluff on the route with tree-obstructed views of Bedwell Bay.
Distance: 5 km (return)
Time: 1 hour (with no breaks)
Low point: 0 m
High point: 88 m
Elevation gain: 88 m
Cumulative Elevation gain: 300 m
Trailhead: 49° 18' 48.3" by  122° 55' 22.7" (Google Map)
The route…
This is the Belcarra Peninsula and Jug Island as seen from Diez Vistas Trail…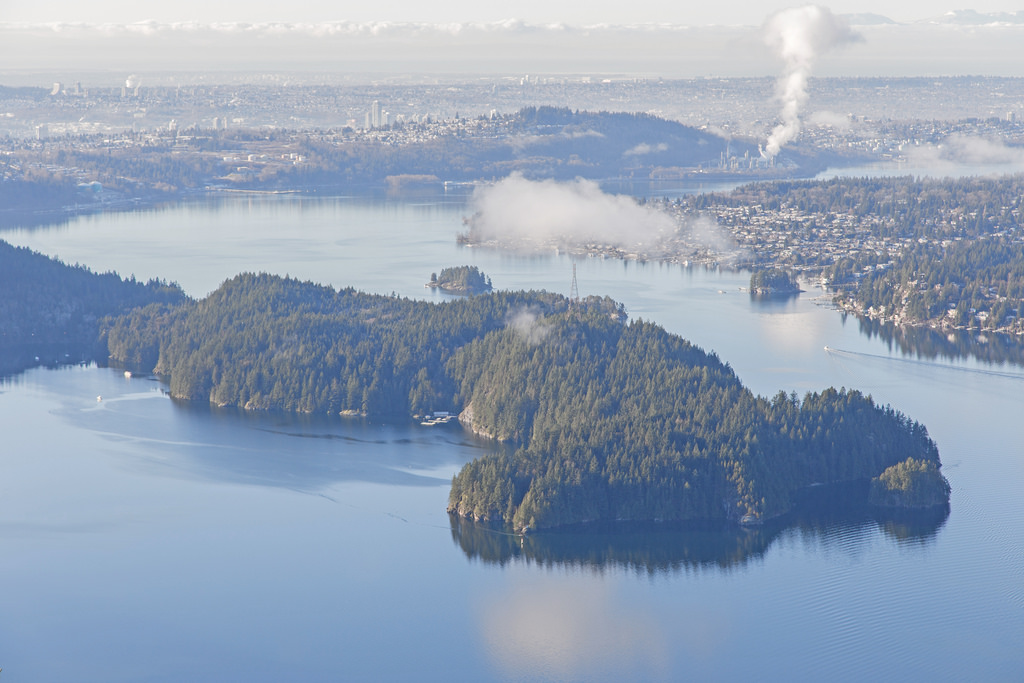 Here is the Beach…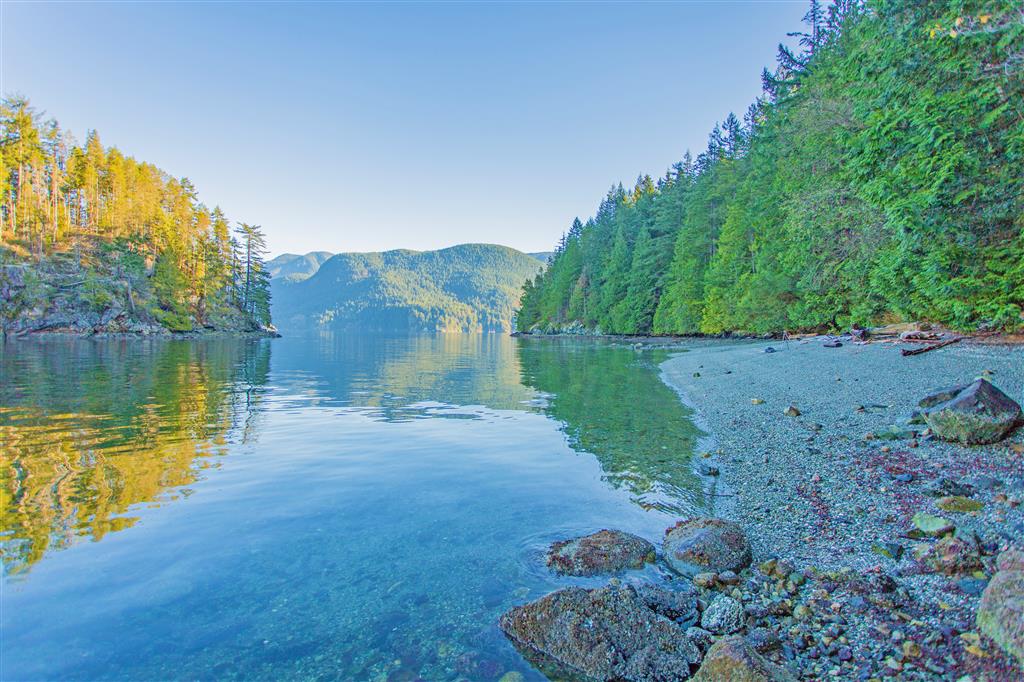 A nice view up Indian Arm…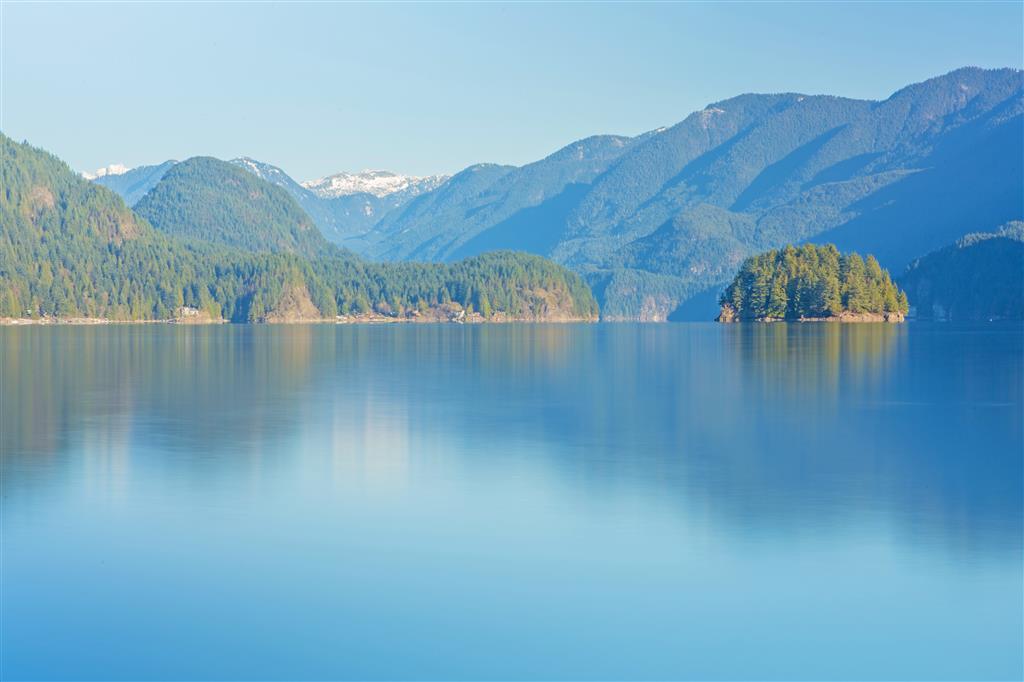 A small lake along the hike…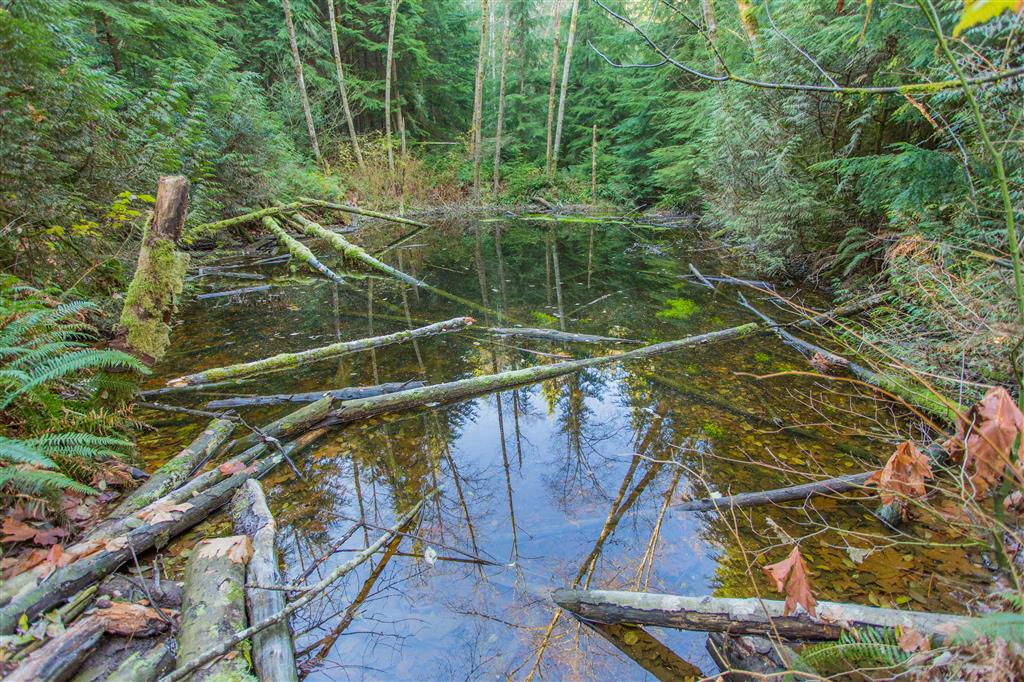 Stairs on a section of the trail…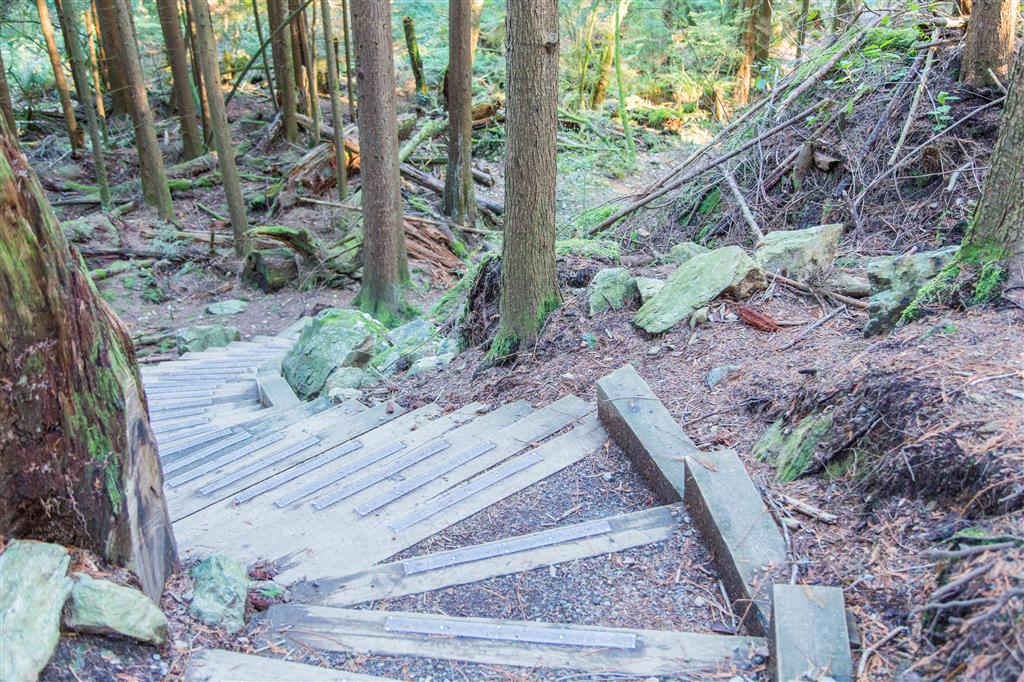 A trail pic…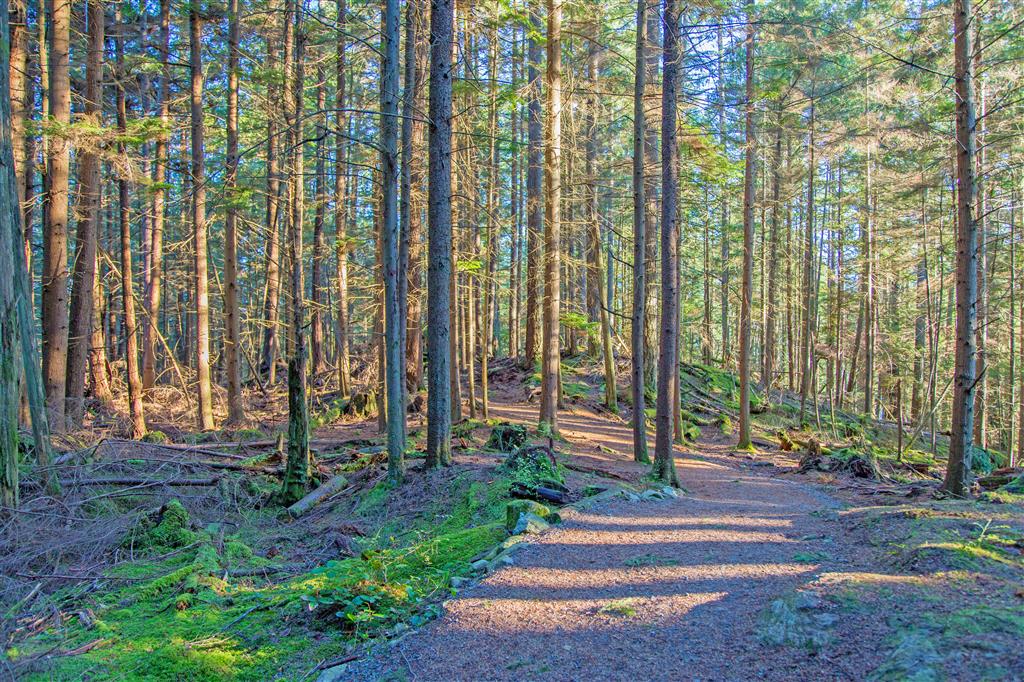 Another trail pic…

Trail head sign…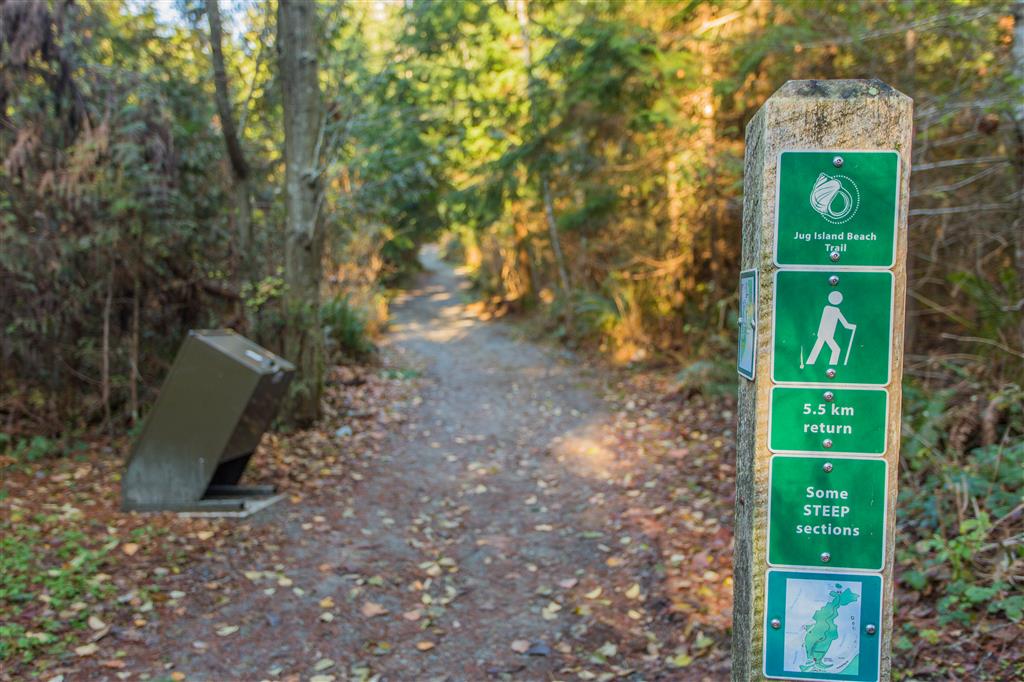 ★★★★★★★★★★★
Before heading out on your hike, make sure you are well prepared. This means, having the TEN ESSENTIALS. It is also important to leave a trip plan (route details and estimated return time) with someone you trust.
Bring your smartphone, fully charged and put it in airplane mode while hiking. I always bring back-up battery packs for extra piece of mind. It is highly recommended that you bring a GPS device; I use my smartphone with a GPS app (Backcountry Navigator). The GPS will work in airplane mode. Learn how to use it before your hike.
For anyone new to hiking, there is a rule to which hikers follow; it is called "Leave No Trace" or LNT. The concept is generally to pack out what you pack in and respect nature, so all future visitors can enjoy what you have enjoyed.
To learn more about LNT, please check out this BLOG by a certified LNT Trainer.
★★★★★★★★★★★