The Lindsay Lake Loop at Buntzen Lake is one of the more popular 'difficult' hikes. It's difficult based on elevation gain and distance.  Our group of five started at 8:15 am and reached Polytrichum Lookout (a 535 m ascent) one hour later. Once we reached El Paso Junction, we took the east loop, which takes you through the Lakes district, which is a roughly 15 hectare area with 9 named lakes (or tarns) and Lindsay Lake 750 m further north. Signage can be poor up here, so it's a good idea to take a GPS device. We stopped at Lindsay Lake for a bit before moving on. We proceeded around the lake, passing the junction to Mt. Beautiful. An amazing viewpoint is only 15 mins away. After the great view, you continue on the trail, passing a number of other viewpoints. Eventually the trail meets up again at El Paso Junction, where you will turn right (west).
The Stats:
Distance: 13 km (return)
Time: 6 hours
Low point: 130 m
High point: 1140 m
Elevation gain: 1010 m
Cumulative Elevation gain: 1180 m
Trailhead: (Google Map)
Here is the route…
Best view of the day…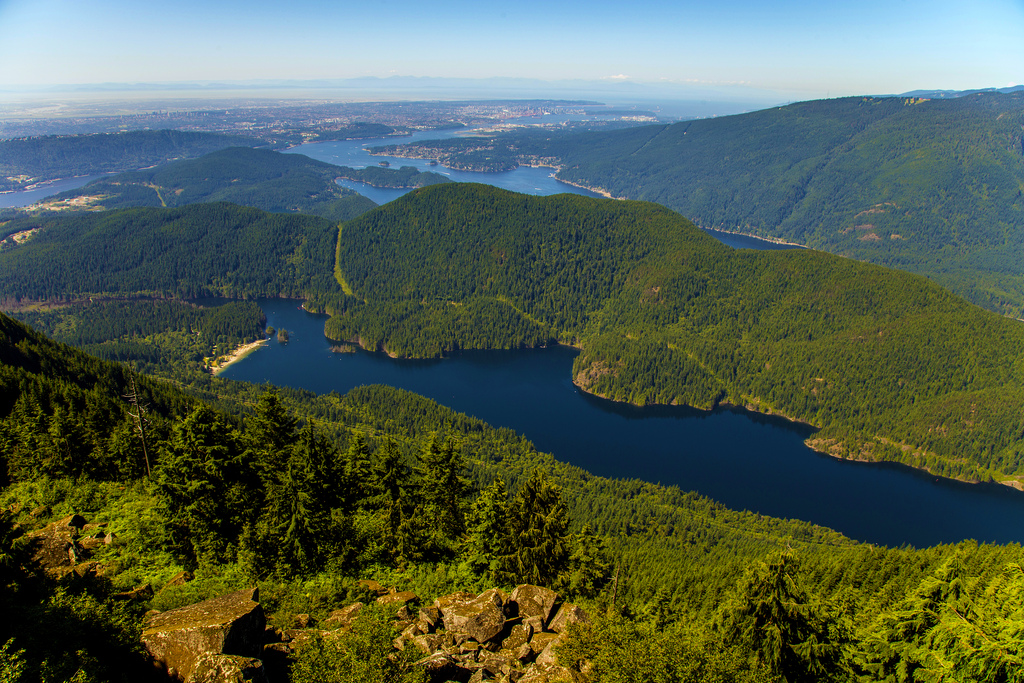 Below are some of the lakes…
Chickadee Lake…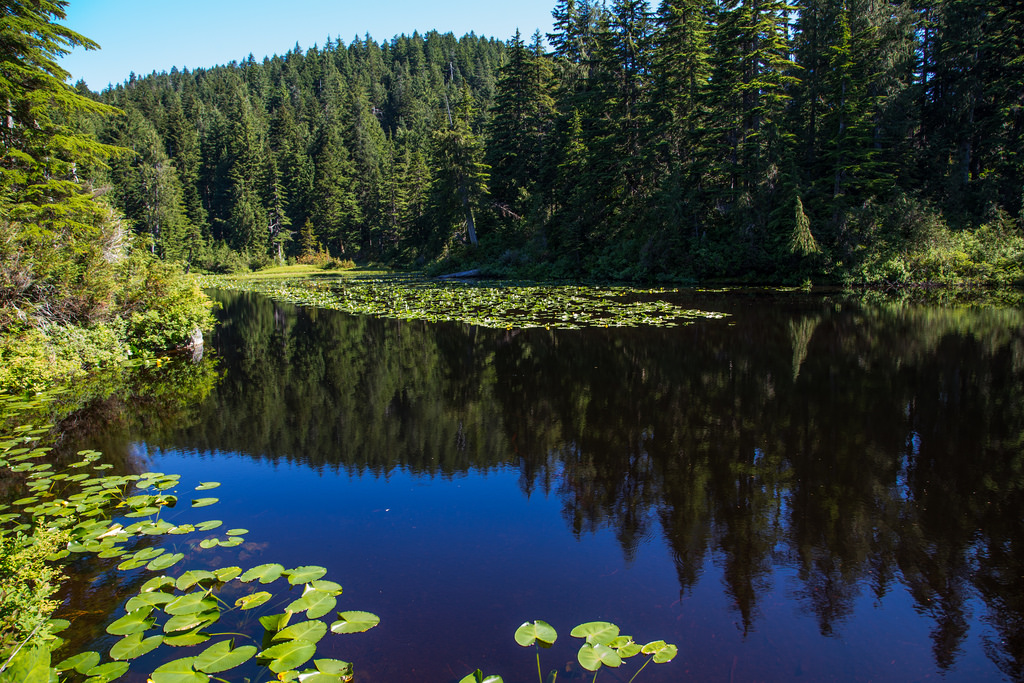 Lindsay Lake (we saw a newt and a tadpole here)…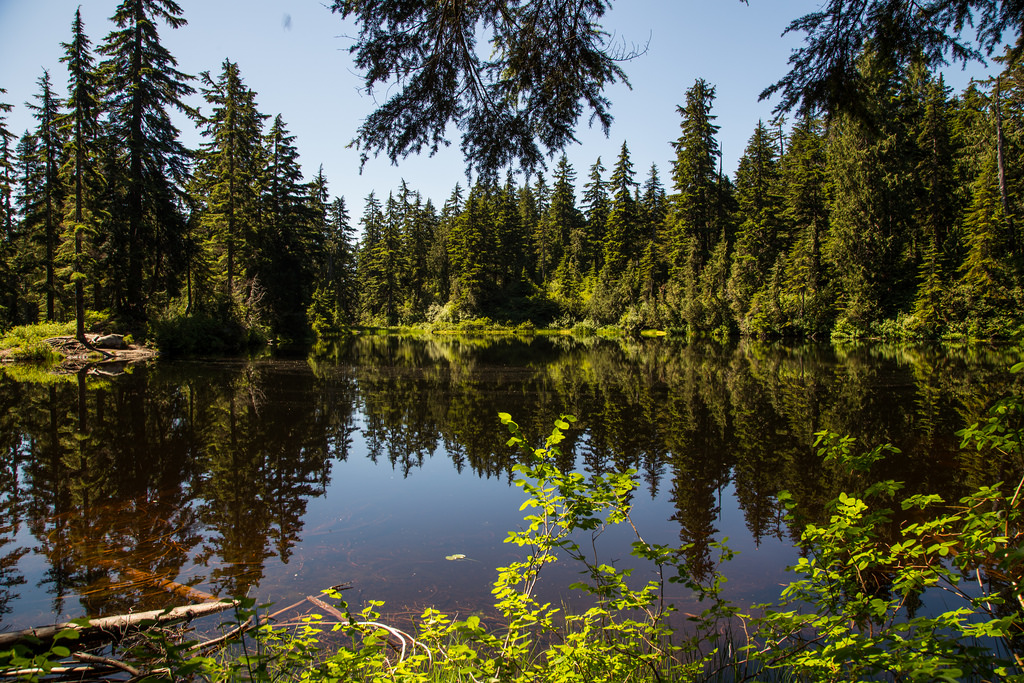 St. Mary's Lake…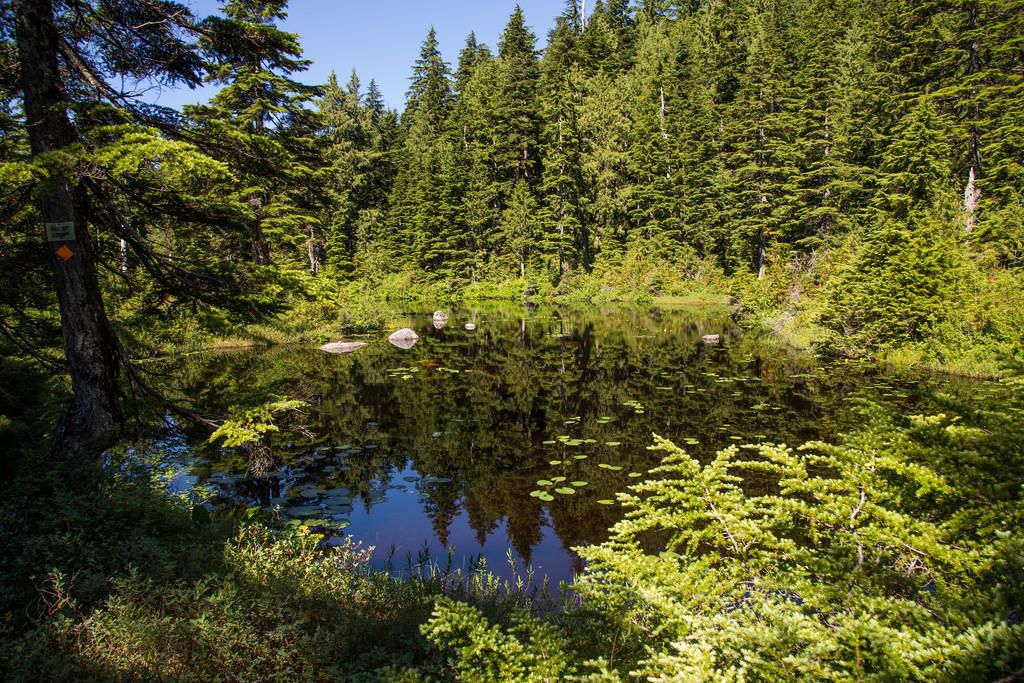 Below are three trail photos…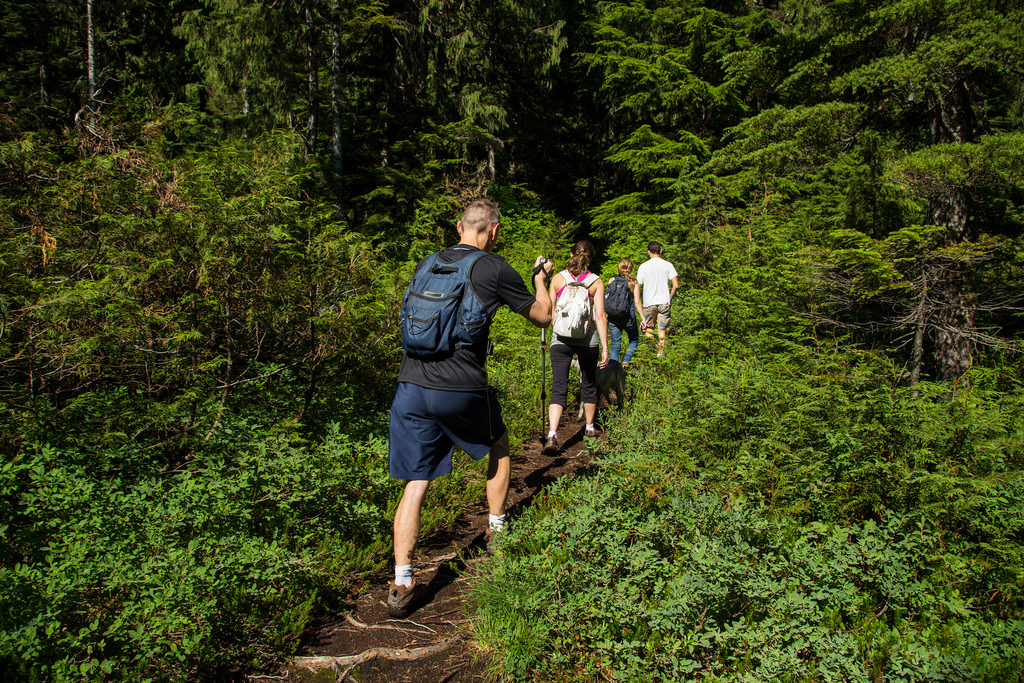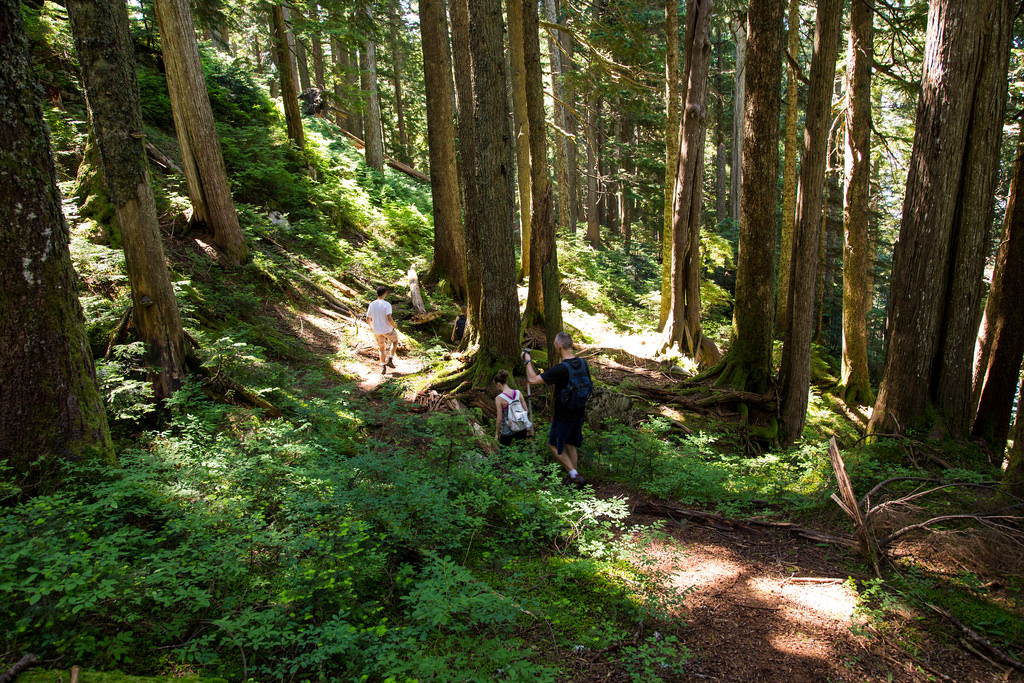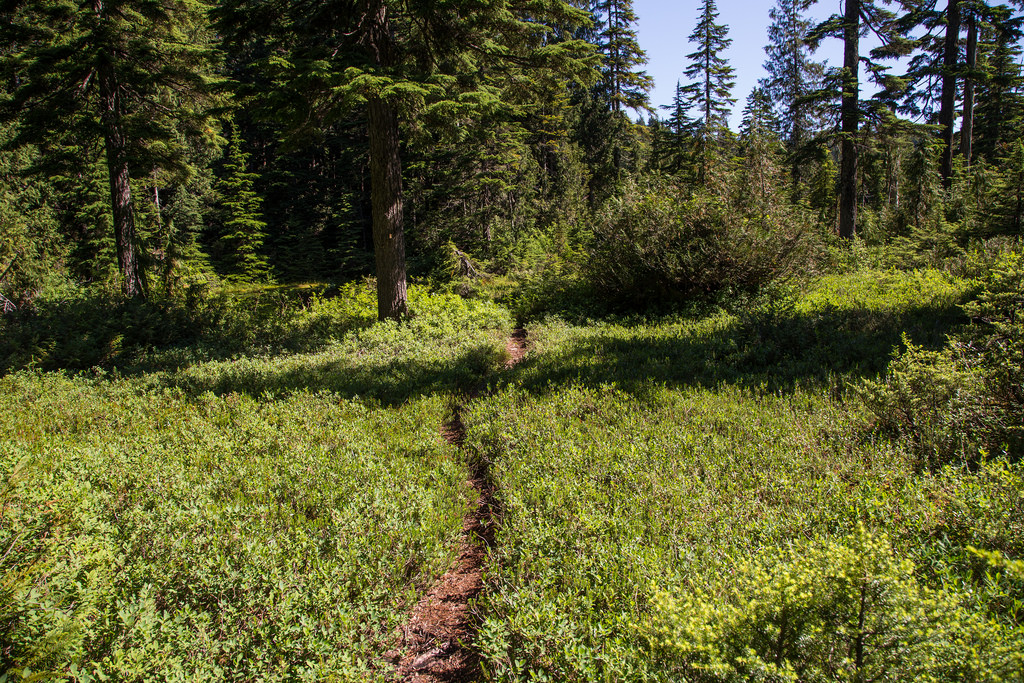 The skunk cabbage were thriving in the alpine environment…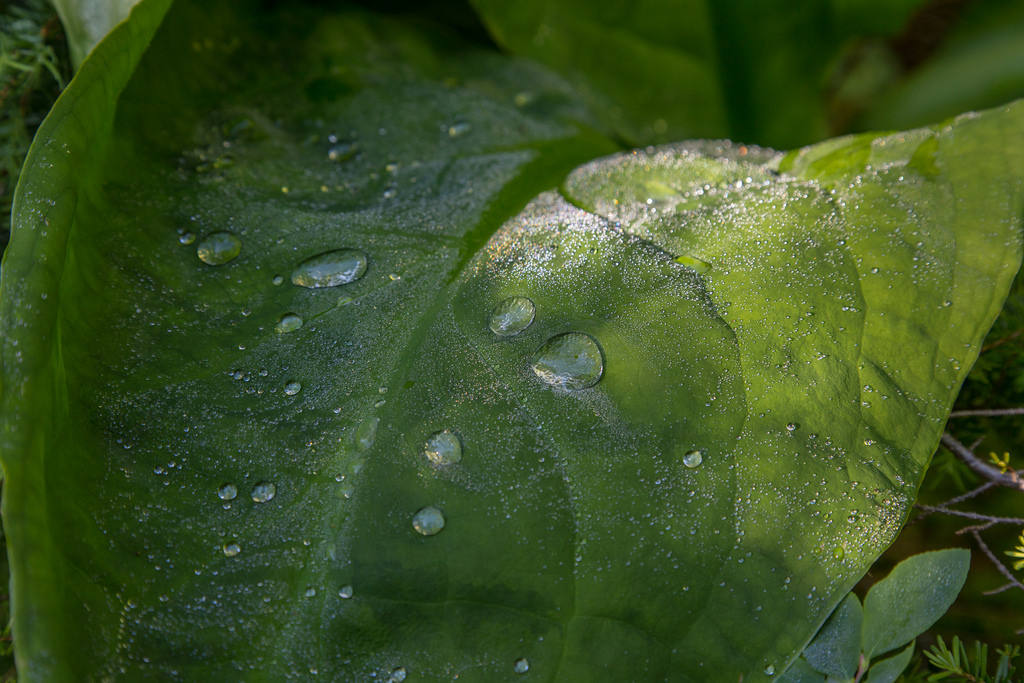 And the water lilies made some of the lakes shine…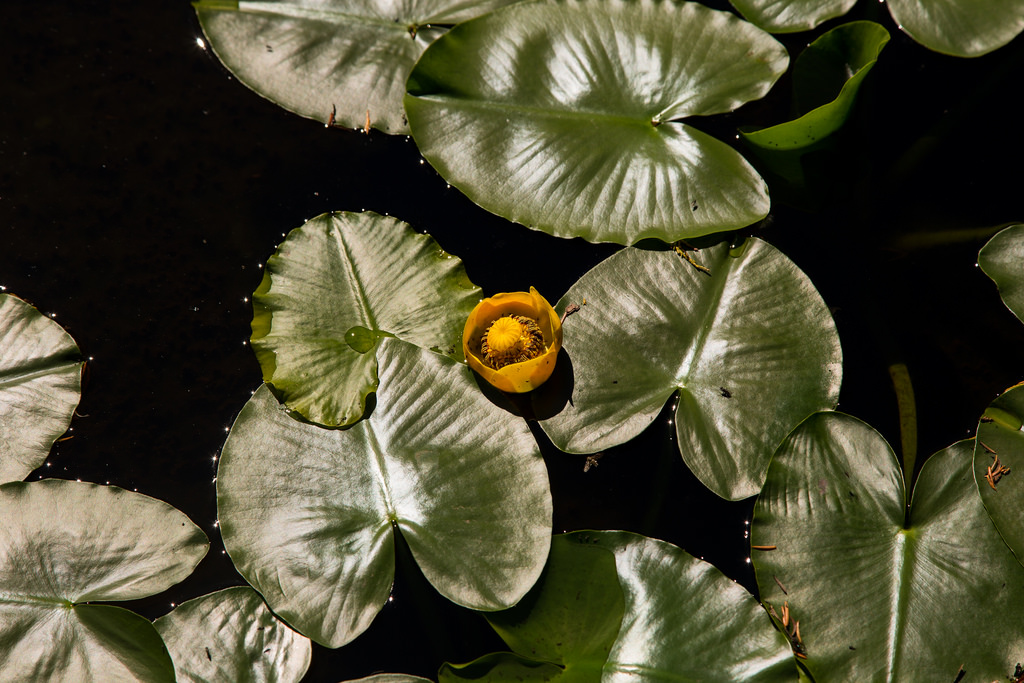 There are a number of viewpoints. Here are two more…
View From Spahats Rigg (Bear Ridge)…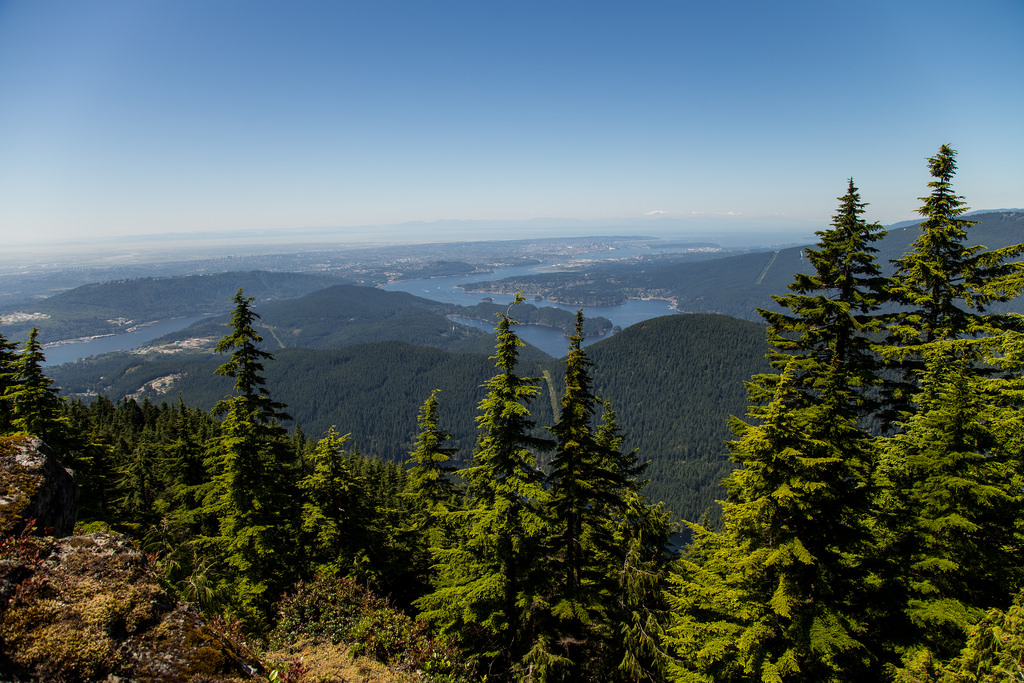 View from Little Valhalla…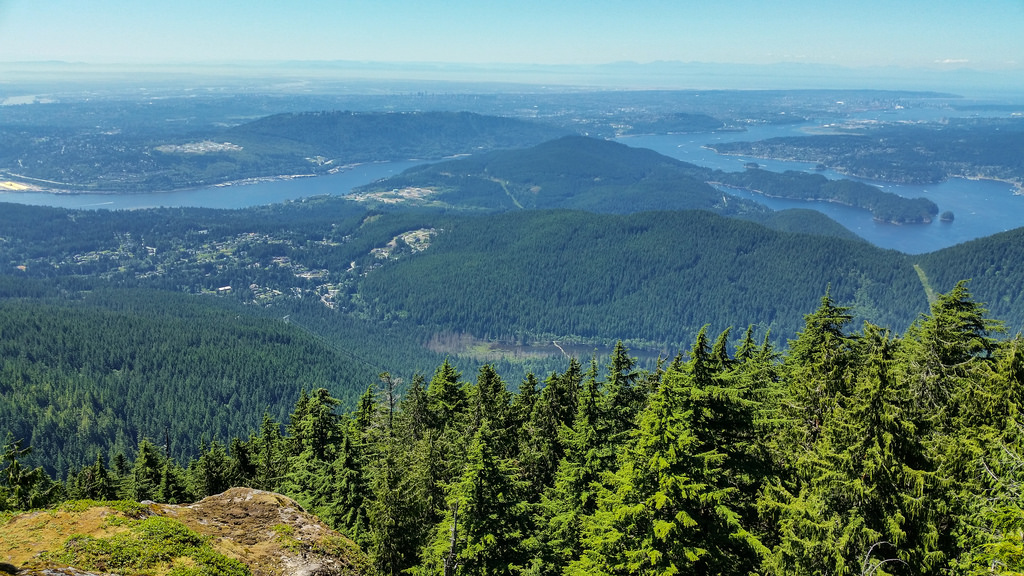 The wild blueberries were a treat…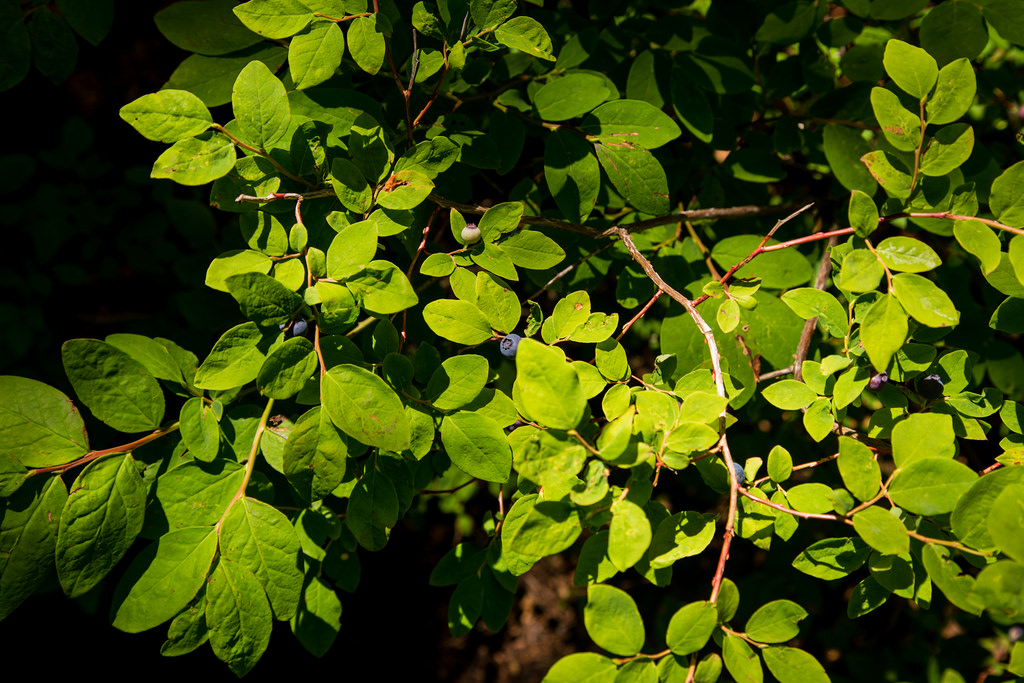 Overall, the day was great. Starting trail temperature was 14 degrees and finishing trail temp was 22. It was up to 27 degrees out of the forest.
I'll end with a photo of Nancycatch Creek…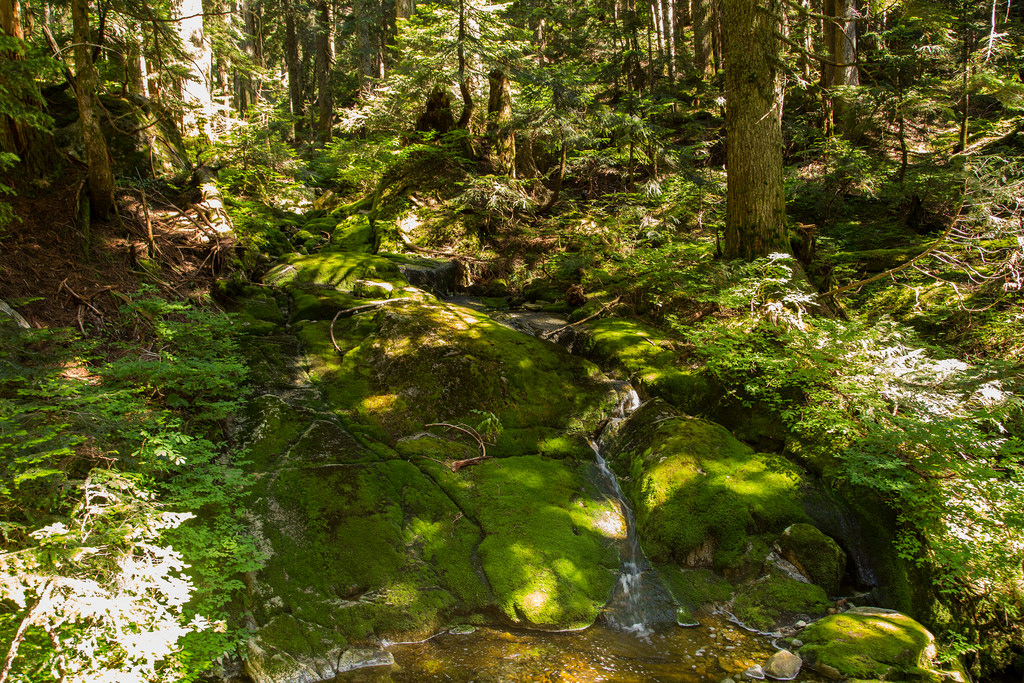 ★★★★★★★★★★★
Before heading out on your hike, make sure you are well prepared. This means, having the TEN ESSENTIALS. It is also important to leave a trip plan (route details and estimated return time) with someone you trust.
Bring your smartphone, fully charged and put it in airplane mode while hiking. I always bring back-up battery packs for extra piece of mind. It is highly recommended that you bring a GPS device; I use my smartphone with a GPS app (Backcountry Navigator). The GPS will work in airplane mode. Learn how to use it before your hike.
For anyone new to hiking, there is a rule to which hikers follow; it is called "Leave No Trace" or LNT. The concept is generally to pack out what you pack in and respect nature, so all future visitors can enjoy what you have enjoyed.
To learn more about LNT, please check out this BLOG by a certified LNT Trainer.
★★★★★★★★★★★