Hollyburn Mountain is located in Cypress Provincial Park, West Vancouver. When I went in May, there was still lots of snow up there (2-3 m in areas). I went up with spikes and poles, which helped immensely. Most people up there didn't have either and were slipping and sliding. On your ascent make sure to look back once in a while to see the beautiful views of Vancouver. At the summit, there are more amazing views of Vancouver, Mt. Strachan, The Lions and more mountains to the north. Note, that due to the snow, there is a winter route and a summer route – the winter route is pretty much straight up, while the summer route does some meandering through the forest. for this hike, you should park in the Cypress Mountain Nordic Area (see coordinates and link below).
The Stats:
Distance: 7 km (return)
Time: 3.5 hours
Low point: 914 m
High point: 1323 m
Elevation gain: 409 m
Trailhead: 49° 22' 46.5" by  123° 11' 29" (Google Maps and Navigation)
The route…
The photos…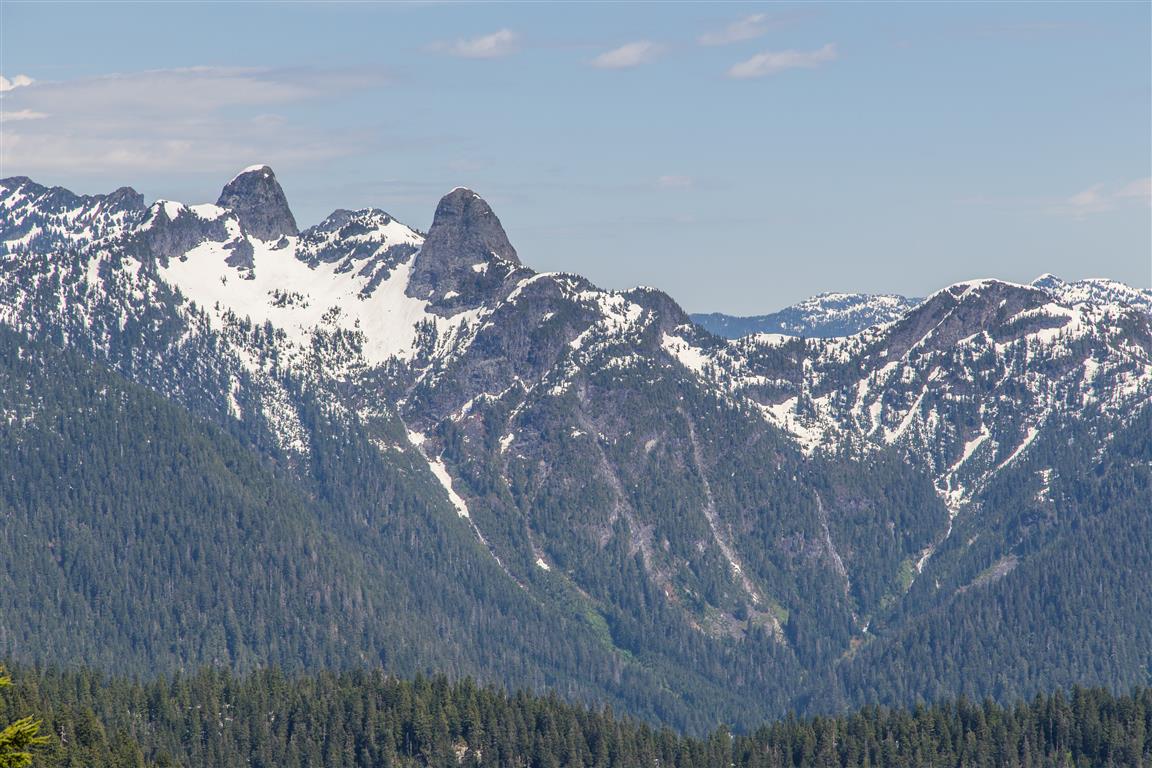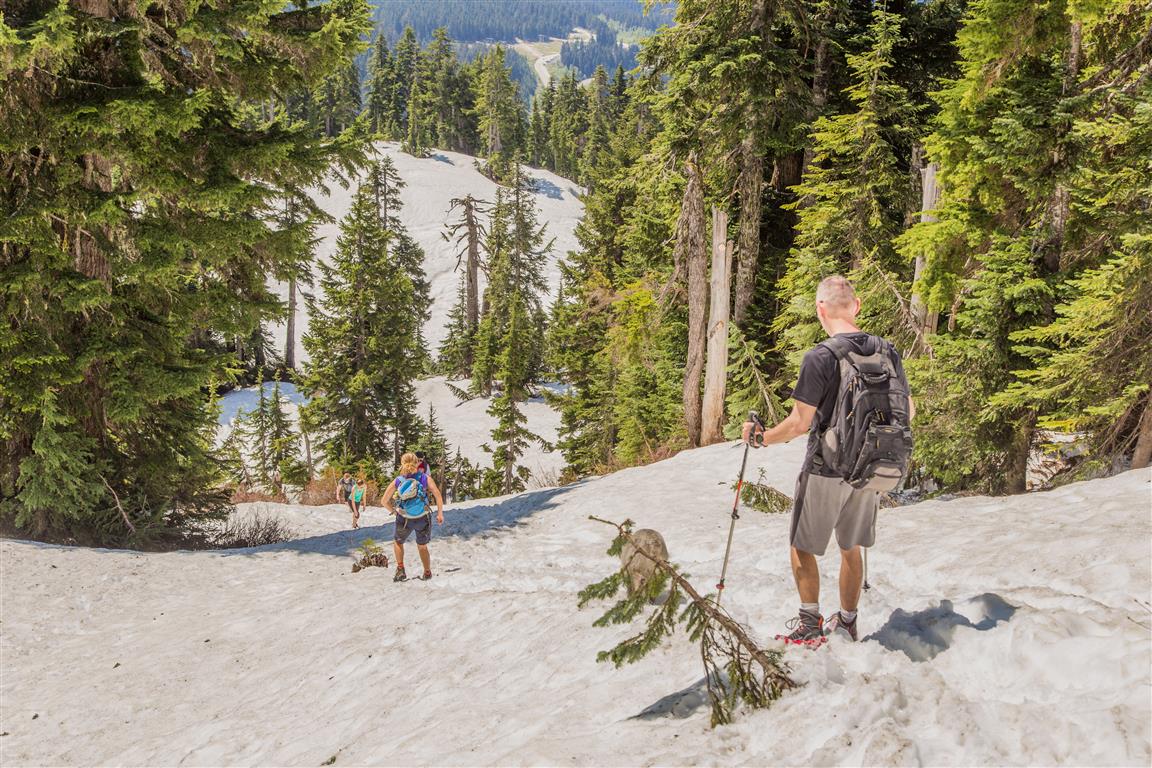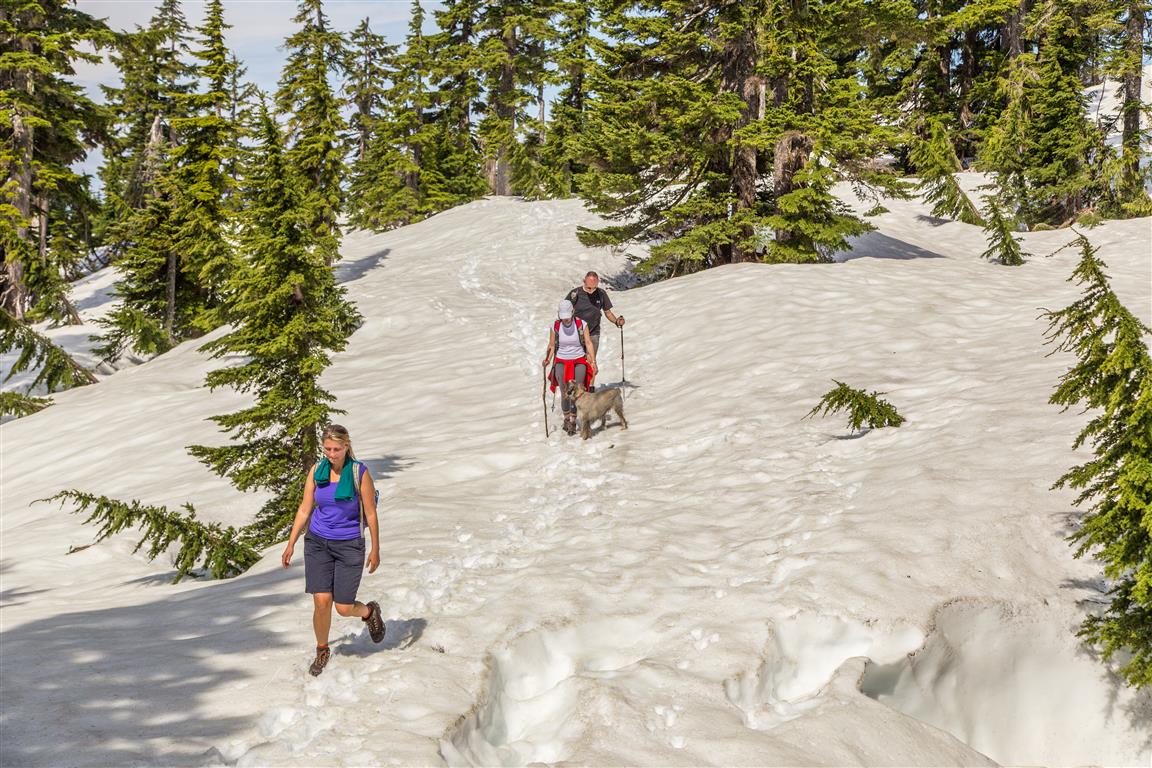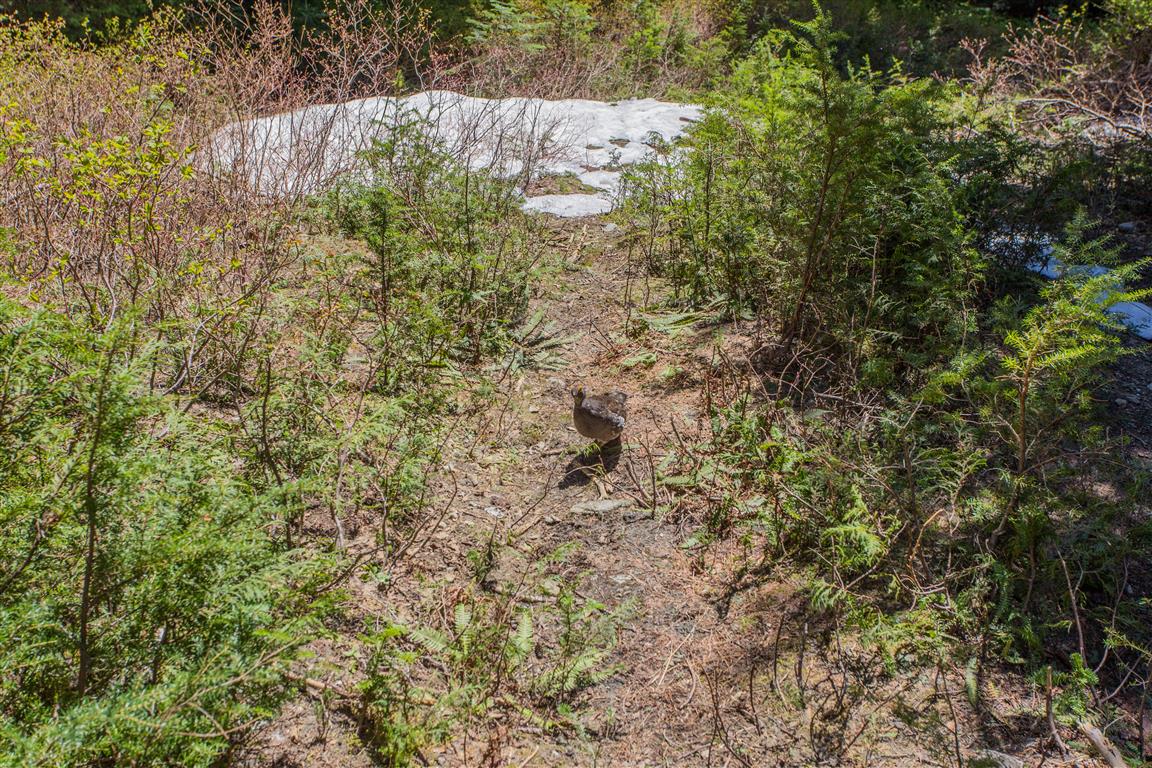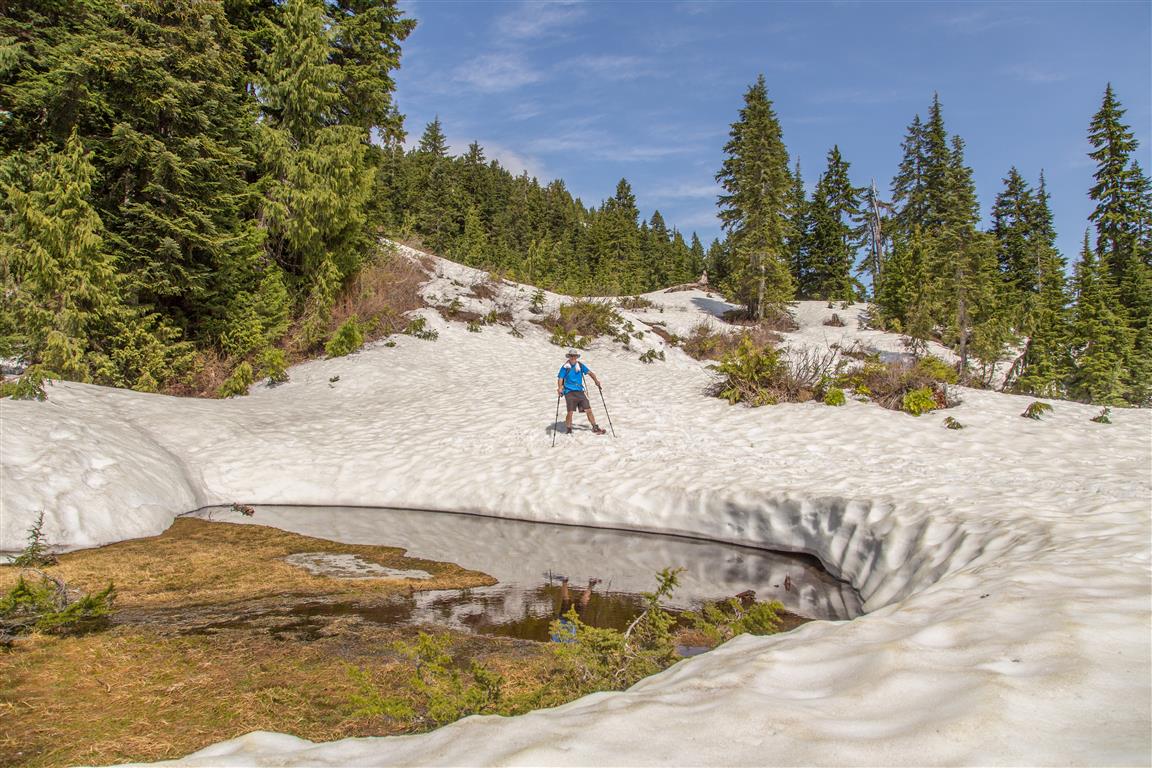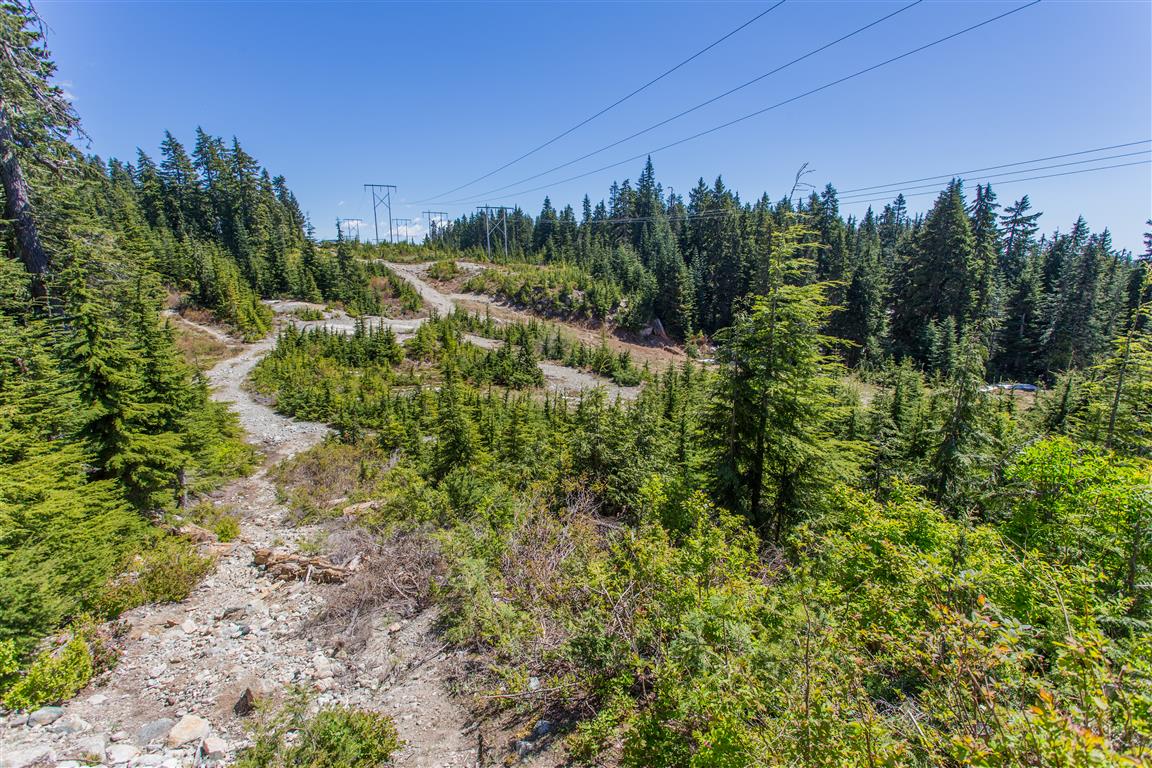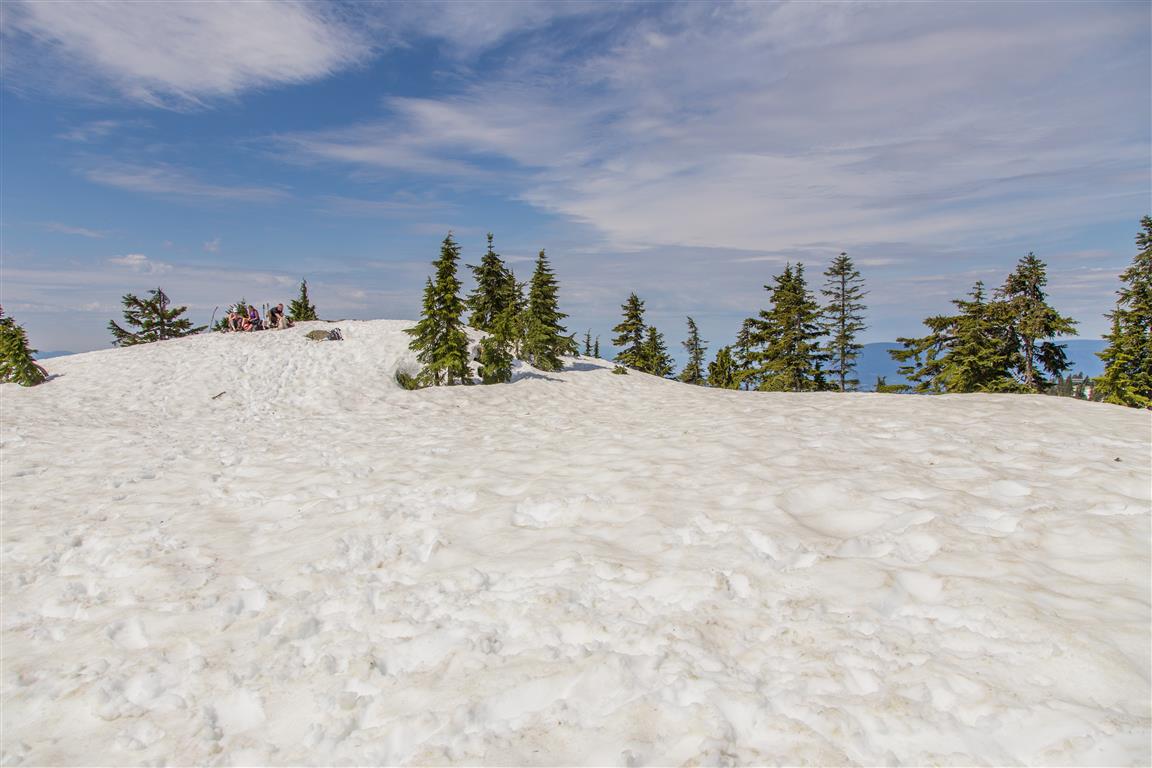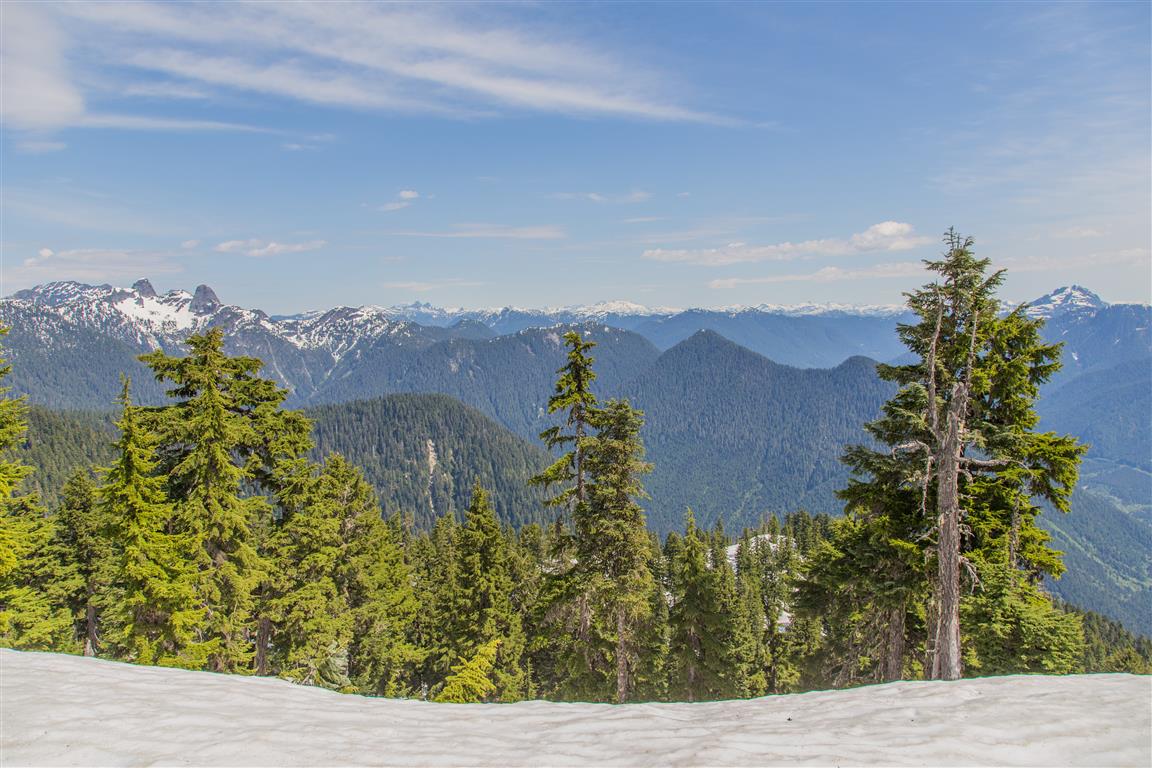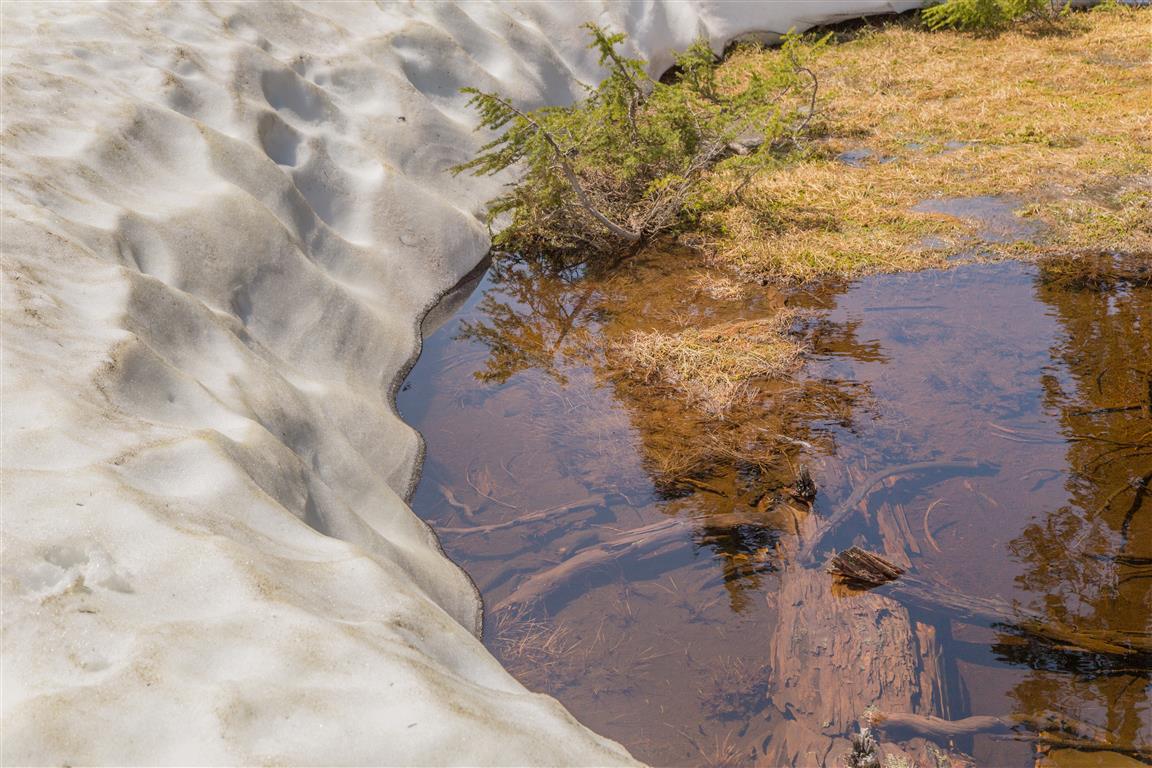 ★★★★★★★★★★★
Before heading out on your hike, make sure you are well prepared. This means, having the TEN ESSENTIALS. It is also important to leave a trip plan (route details and estimated return time) with someone you trust.
Bring your smartphone, fully charged and put it in airplane mode while hiking. I always bring back-up battery packs for extra piece of mind. It is highly recommended that you bring a GPS device; I use my smartphone with a GPS app (Backcountry Navigator). The GPS will work in airplane mode. Learn how to use it before your hike.
For anyone new to hiking, there is a rule to which hikers follow; it is called "Leave No Trace" or LNT. The concept is generally to pack out what you pack in and respect nature, so all future visitors can enjoy what you have enjoyed.
To learn more about LNT, please check out this BLOG by a certified LNT Trainer.
★★★★★★★★★★★