Back to Chilliwack for another classic hike. Today was the first day of a 'heat wave', so I thought it would be good to get out before the temps were supposed to rise on the weekend. It's also nice to do this hike on Friday and beat the masses.  On the way up, our group of 3 only saw one other hiker – a fast pregnant woman ! She kicked our butts up there. We would eventually meet more people on the traverse back.  There are amazing views of the Fraser Valley, the Chilliwack River Valley, Slesse Creek Valley and many local mountains. Temps were mid 20's in the alpine environment, but dipped to a more refreshing temperature in the forest. As there are long stretches in the sun, we did get plenty of sun. The alpine flowers were in bloom and the colours (red, orange, blue, violet, white, yellow) were amazing. We returned to a hot car and the temperature was high 20's.
The stats:
Distance: 14 km (return)
Low point: 616 m
High point: 1573 m
Cumulative Elevation gain: 1220 m
Calories burned: 3610
Trailhead: 49° 06' 17.8" by  121° 49' 15" (Google Map)
The route…
Here's a nice view of the Fraser Valley…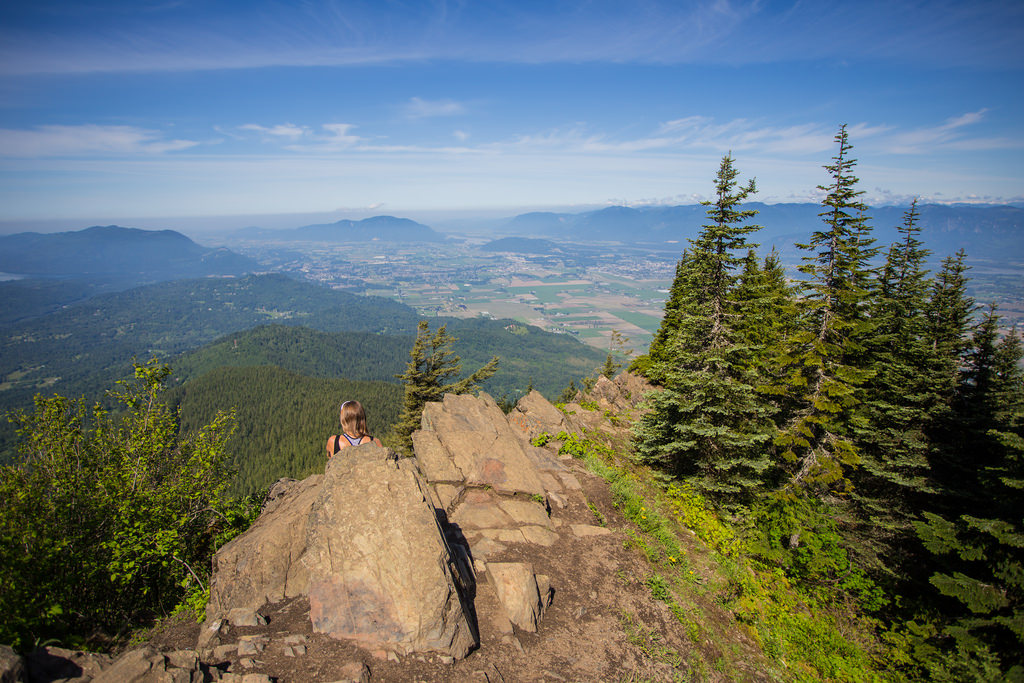 Mt. Baker…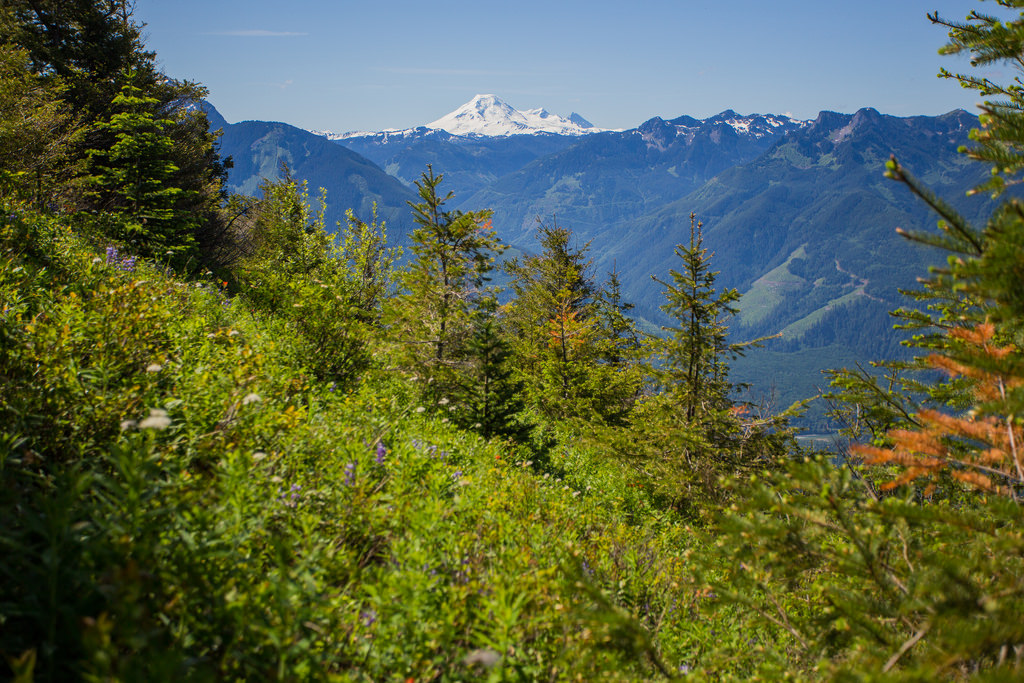 Slesse Creek Valley and Chilliwack River Valley…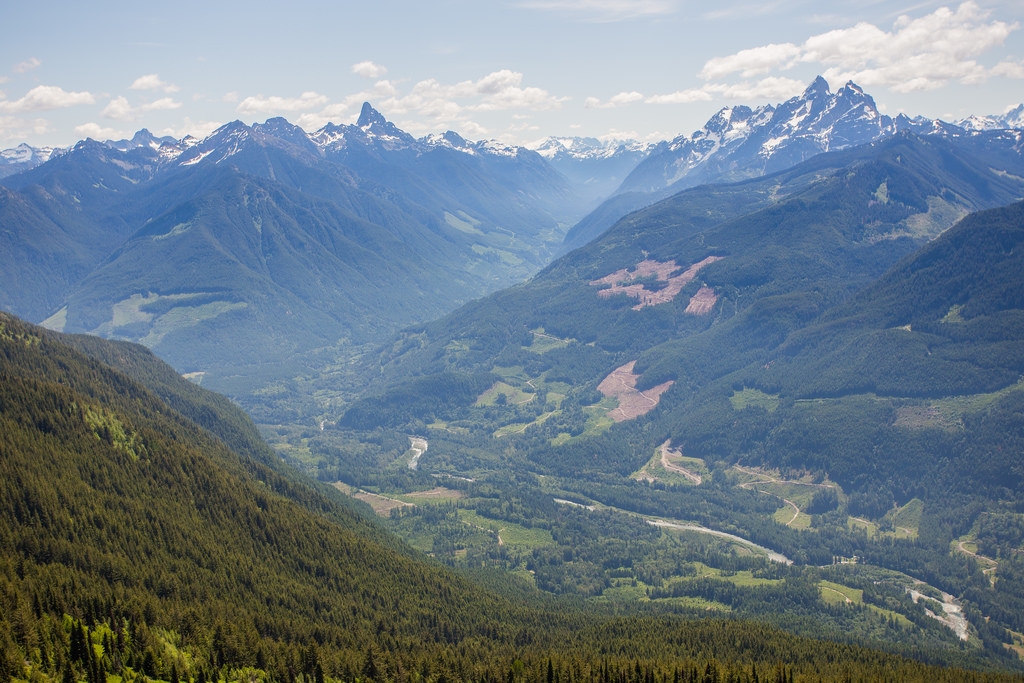 Chilliwack River Valley…
Some Trail photos…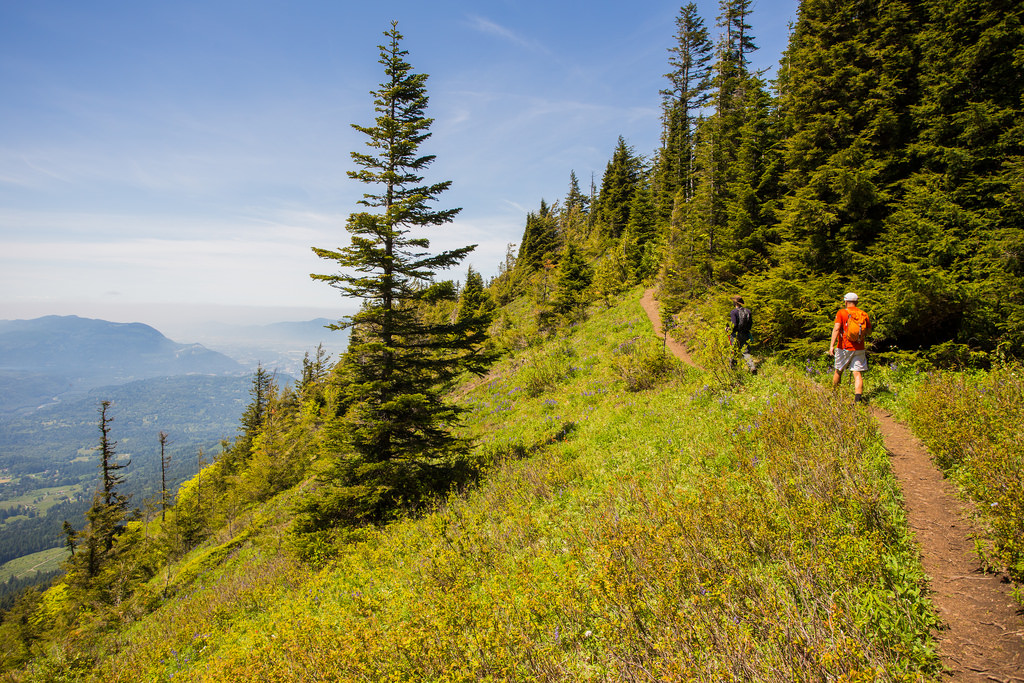 Here's a group photo…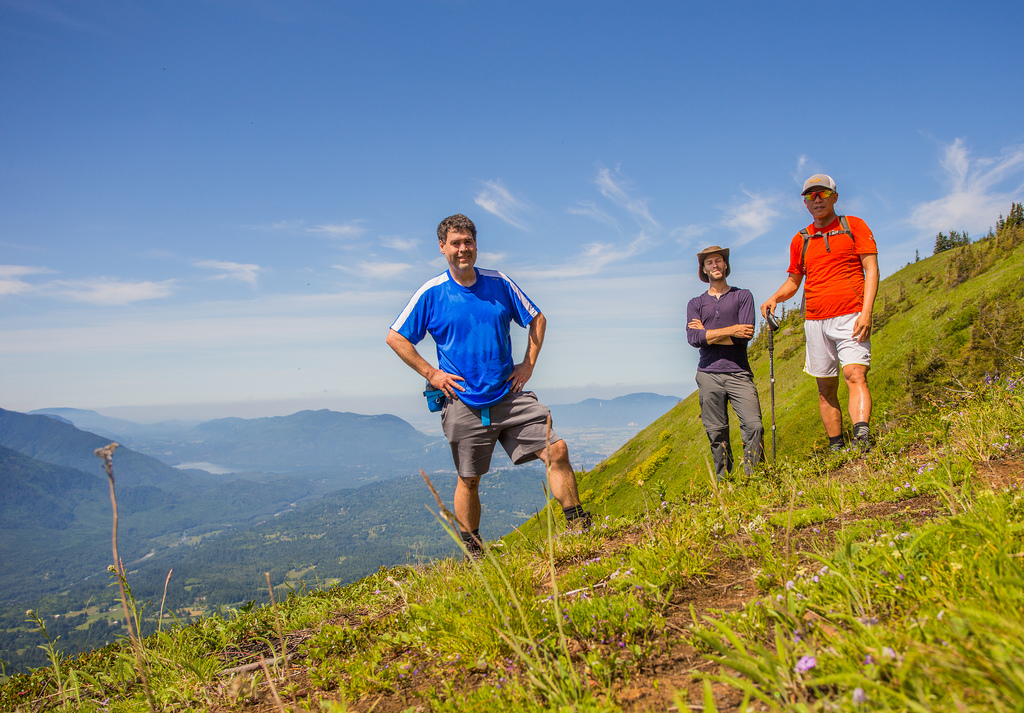 Some flowers…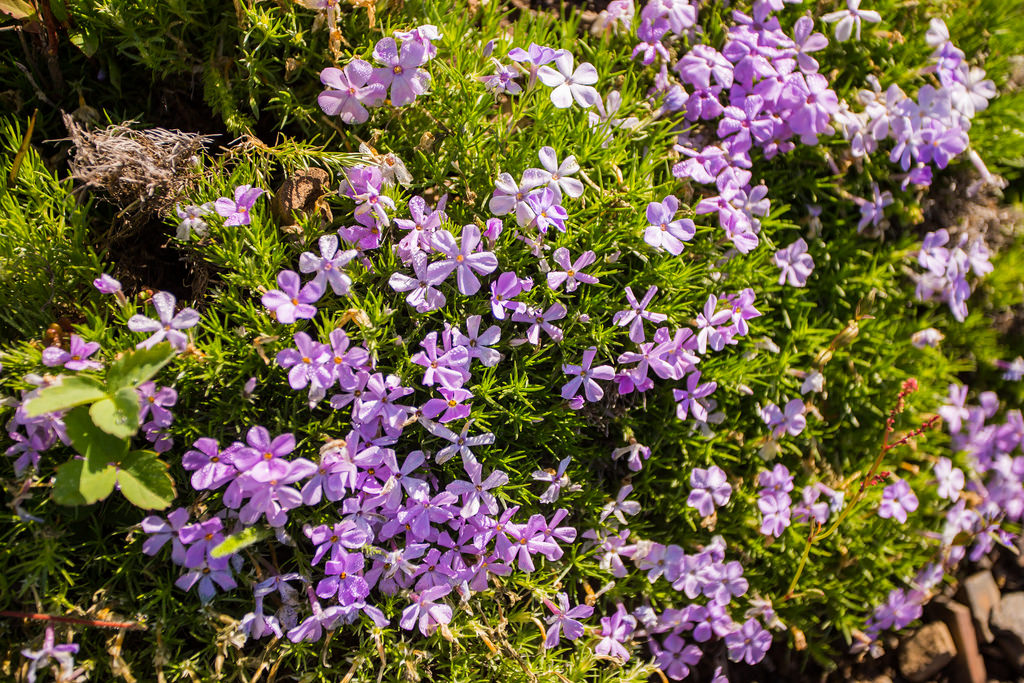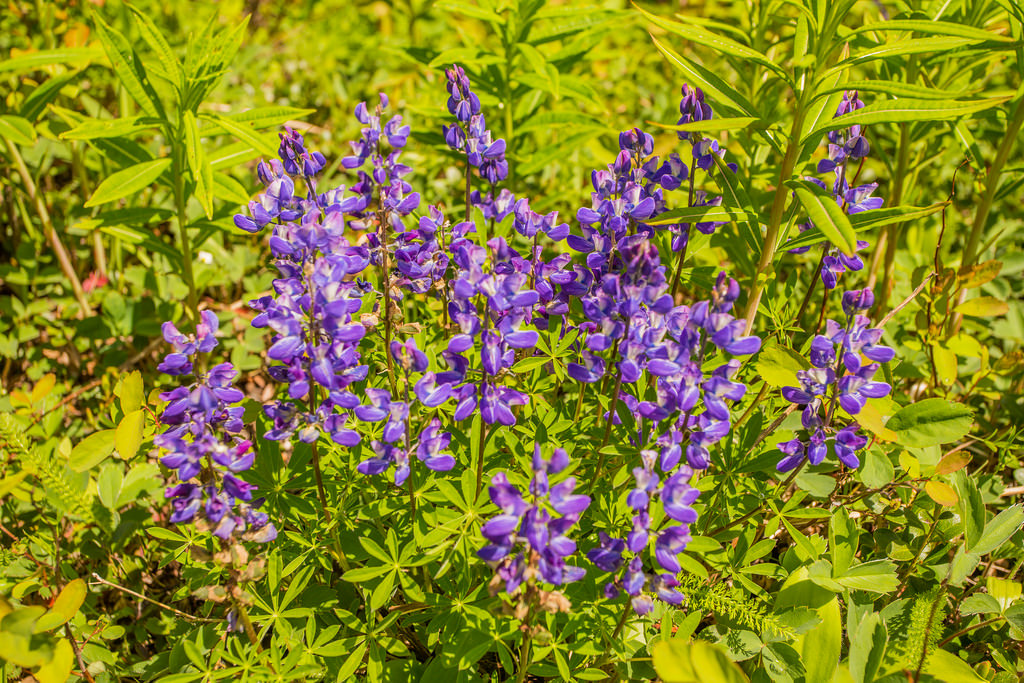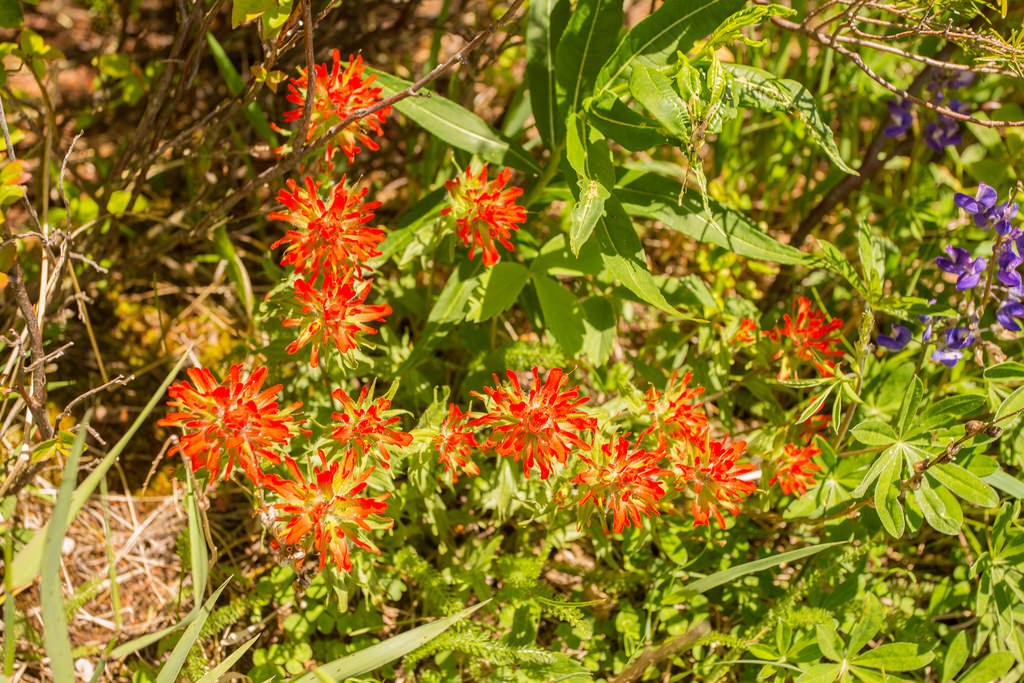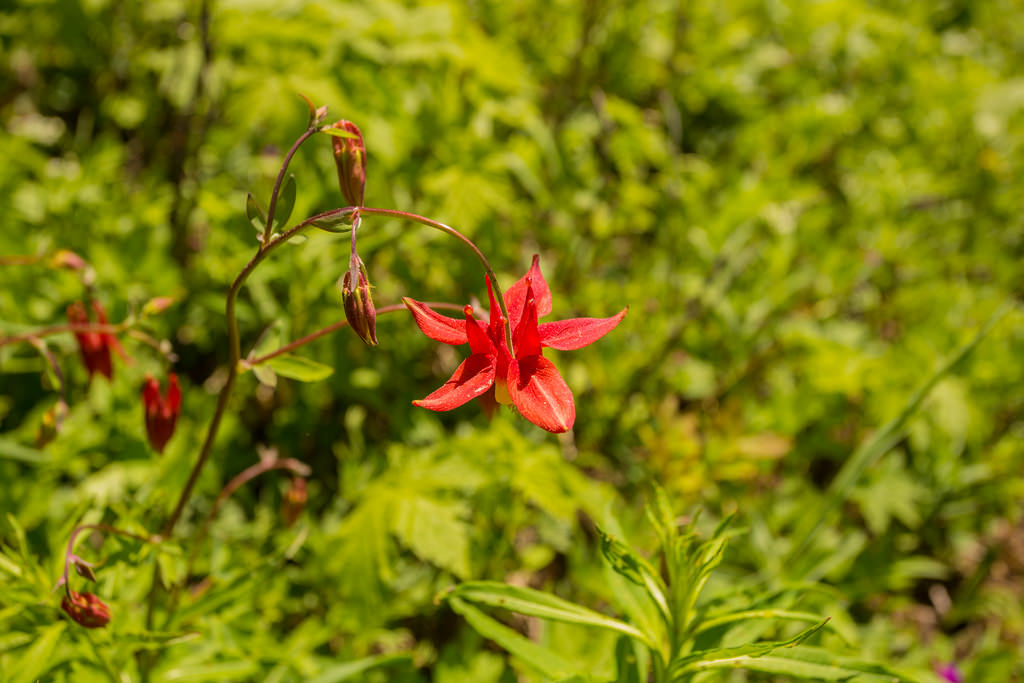 Here's an interesting bug, which is like a moth and a butterfly…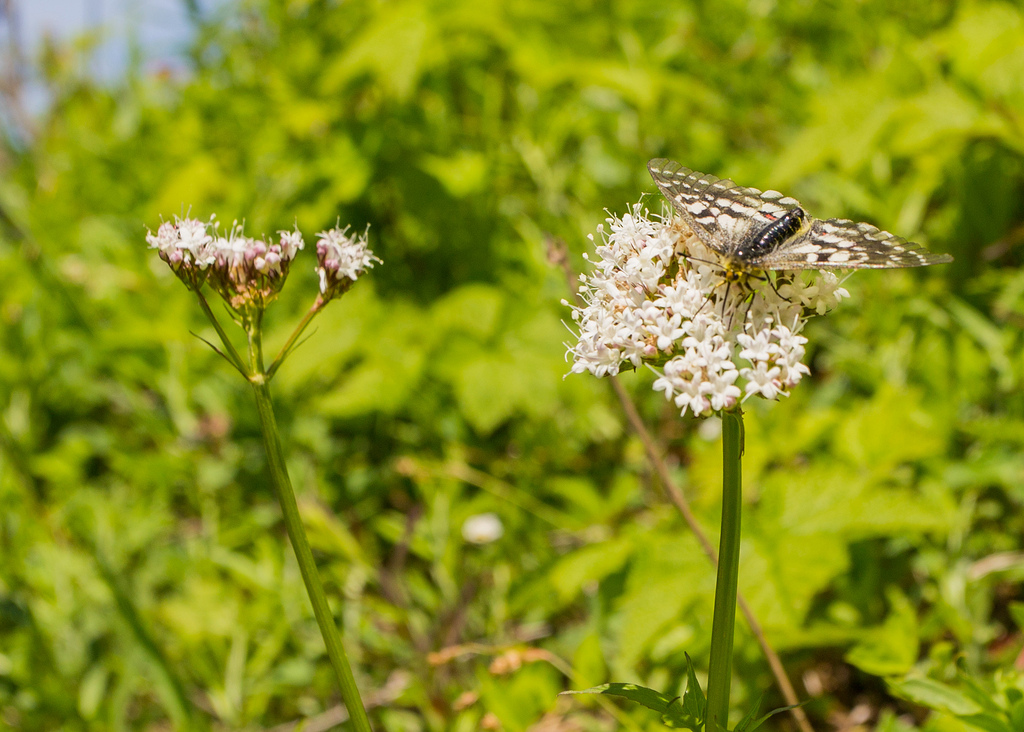 ★★★★★★★★★★★
Before heading out on your hike, make sure you are well prepared. This means, having the TEN ESSENTIALS. It is also important to leave a trip plan (route details and estimated return time) with someone you trust.
Bring your smartphone, fully charged and put it in airplane mode while hiking. I always bring back-up battery packs for extra piece of mind. It is highly recommended that you bring a GPS device; I use my smartphone with a GPS app (Backcountry Navigator). The GPS will work in airplane mode. Learn how to use it before your hike.
For anyone new to hiking, there is a rule to which hikers follow; it is called "Leave No Trace" or LNT. The concept is generally to pack out what you pack in and respect nature, so all future visitors can enjoy what you have enjoyed.
To learn more about LNT, please check out this BLOG by a certified LNT Trainer.
★★★★★★★★★★★