Croker Lookout is located on a spur trail 500 m off the Dilly Dally Trail and 3 km north of Buntzen Lake. Croker Lookout is named after Croker Island, which is located at the north end of Indian Arm. There are many different ways to get to the trailhead and today we took the west side of Buntzen Lake and coming back, we took the east side of the lake. Whichever way you take, you will take the gravel road located by the Buntzen Dam – follow this road for nearly 2 km at which point, take a right and head into the forest on the Dilly Dally Trail. The first little bit is steep, but then it levels out a bit.  After a bit, you'll reach an old logging road, where you'll see relics of the era, such as steel wire, asphalt with steel re-bar and wooden supports on the trail (photos below). As you can see from the stats below, the elevation gain is only 1/3 of the cumulative elevation gain – there are plenty of ups and downs on the route !
According to the Province of BC, Croker Island was presumably named by Captain Richards, RN, while surveying the waters in 1859-60, probably after James L. Croker, assistant paymaster, HMS Plumper in 1860.
The Stats:
Distance: 19.3 km (return)
Time: 6.75 hours (with a 30 min swim break)
Low point: 53 m
High point: 447 m
Elevation gain: 394 m
Cumulative Elevation gain: 1260 m
Calories burned: 4422
Trailhead 1: Buntzen Lake Parking
Walk or bike to the Buntzen Lake Dam and you'll find Trailhead 2; 2km north up the road, you'll find Trailhead 3
Trailhead 2: 49° 22' 25.3" by  122° 51' 49.5" (Google Map)
Trailhead 3: 49° 23' 7.9" by  122° 51' 35" (Google Map)
The route…
Here is the view from the lookout…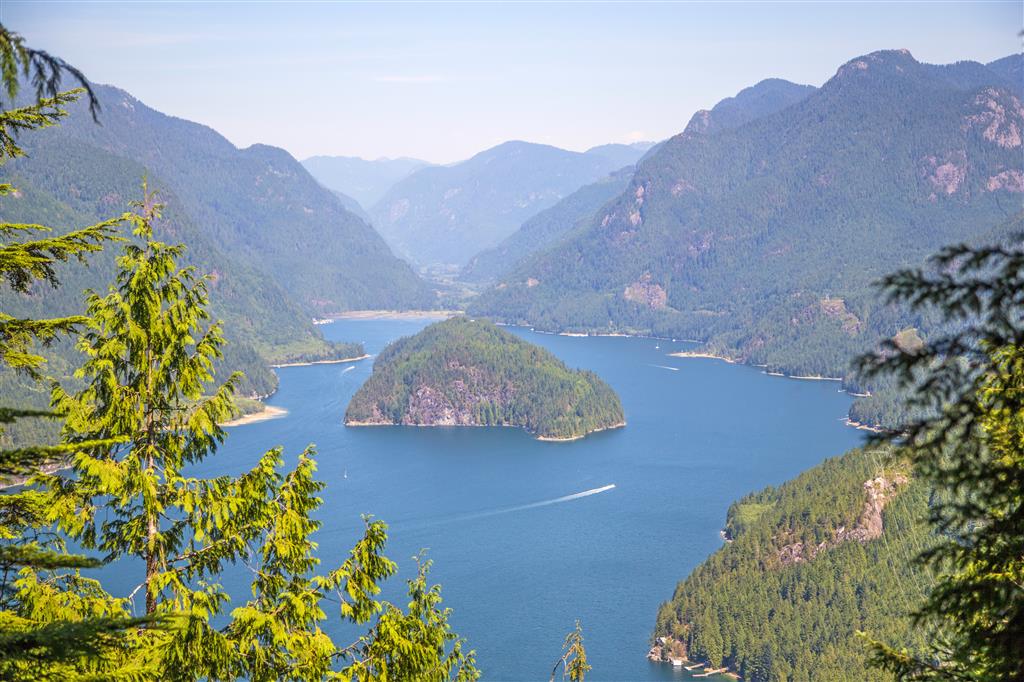 Here are some relects of (I presume) past logging in the area…
Wood supports…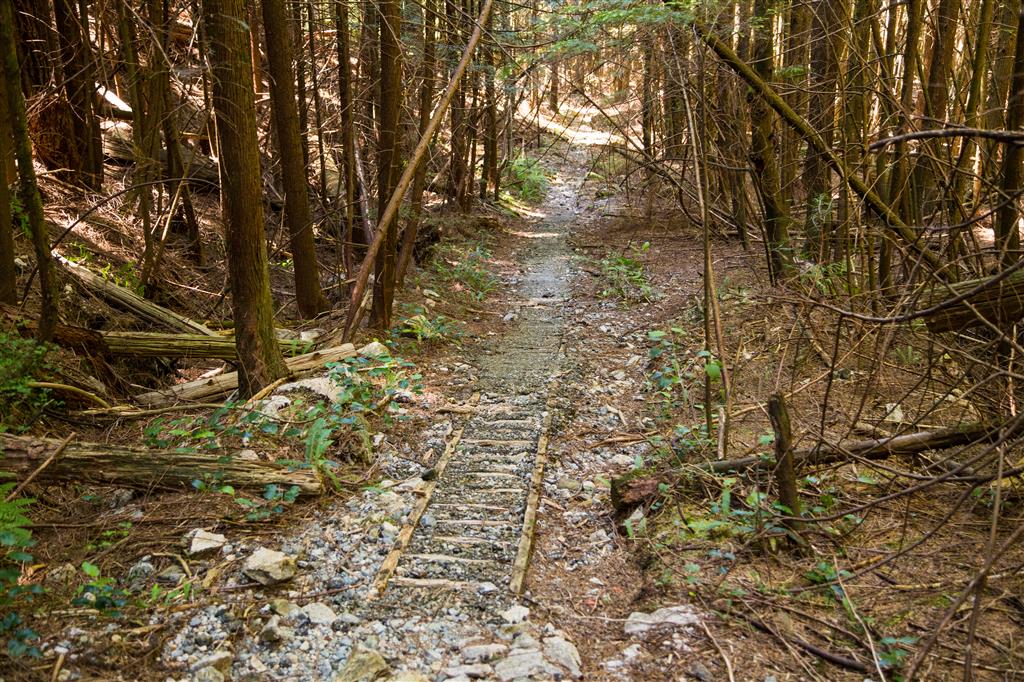 Metal rebar in asphalt…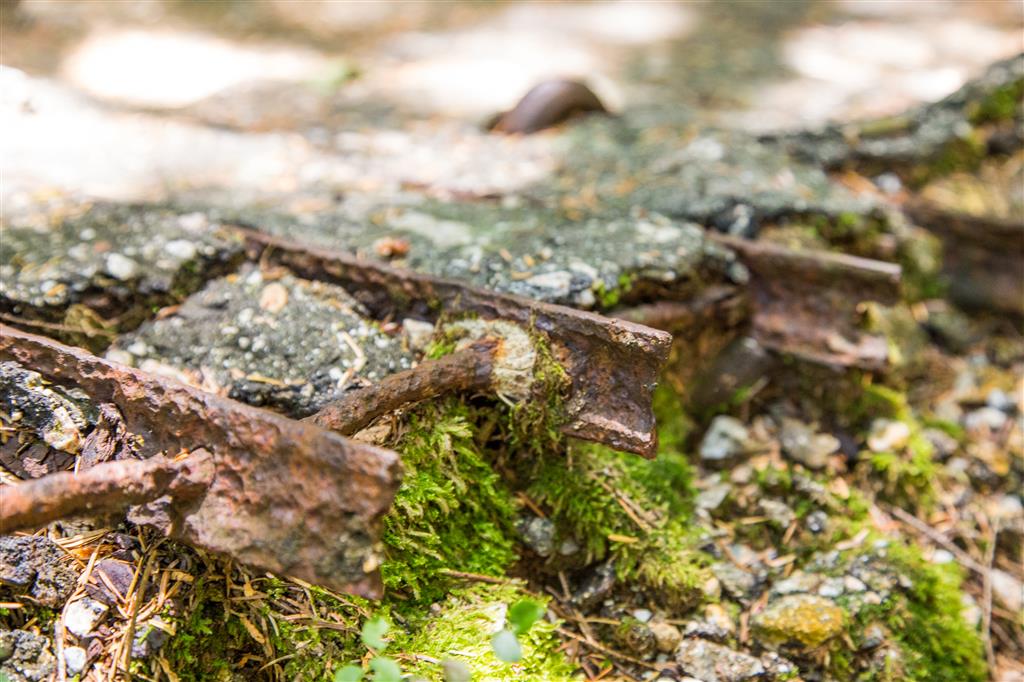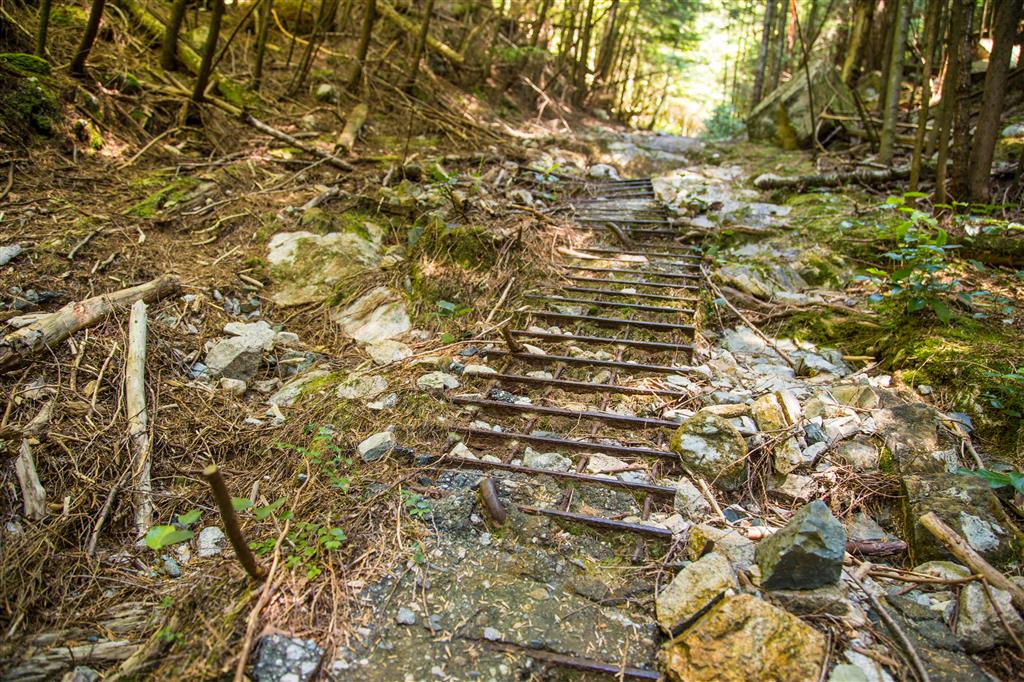 Steel wire around a tree…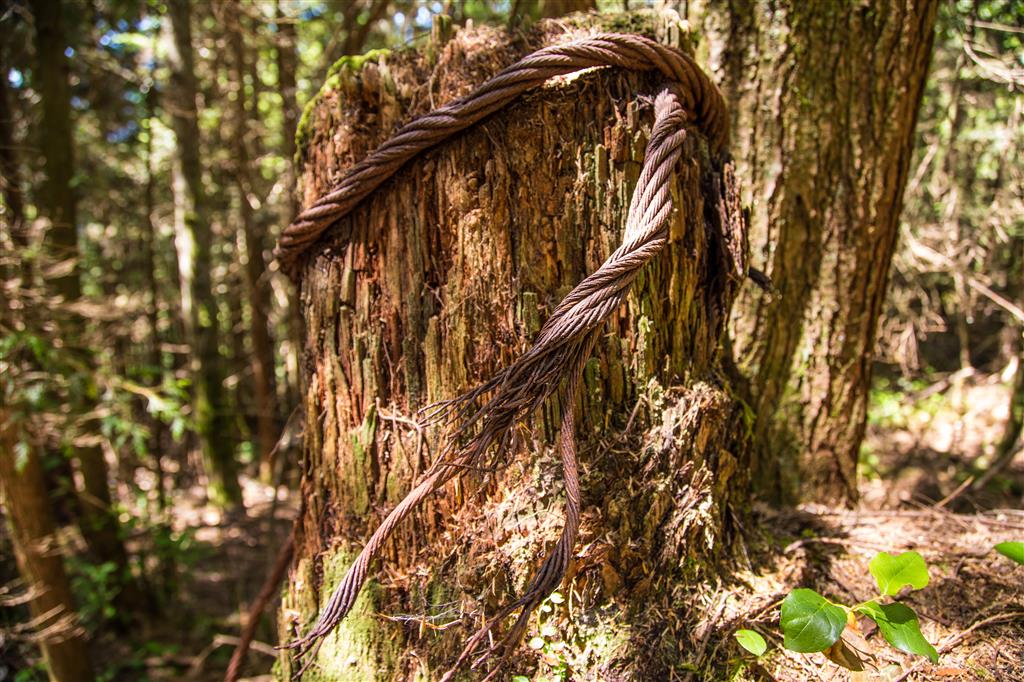 There were a couple of creeks with some water, which was nice for the dog…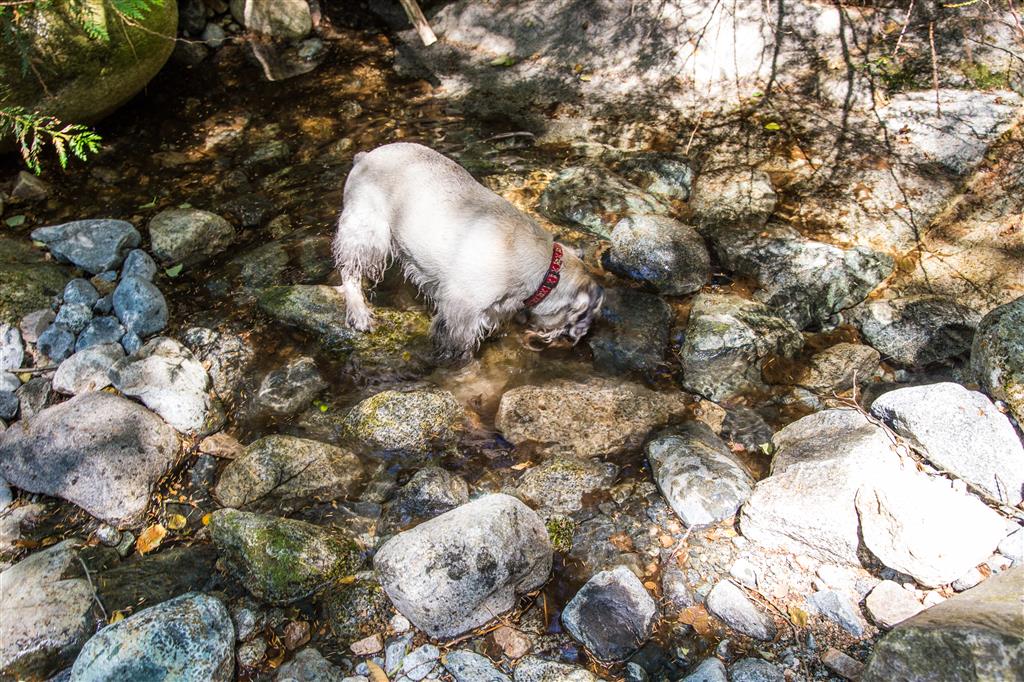 We saw some wild blueberries at the lookout…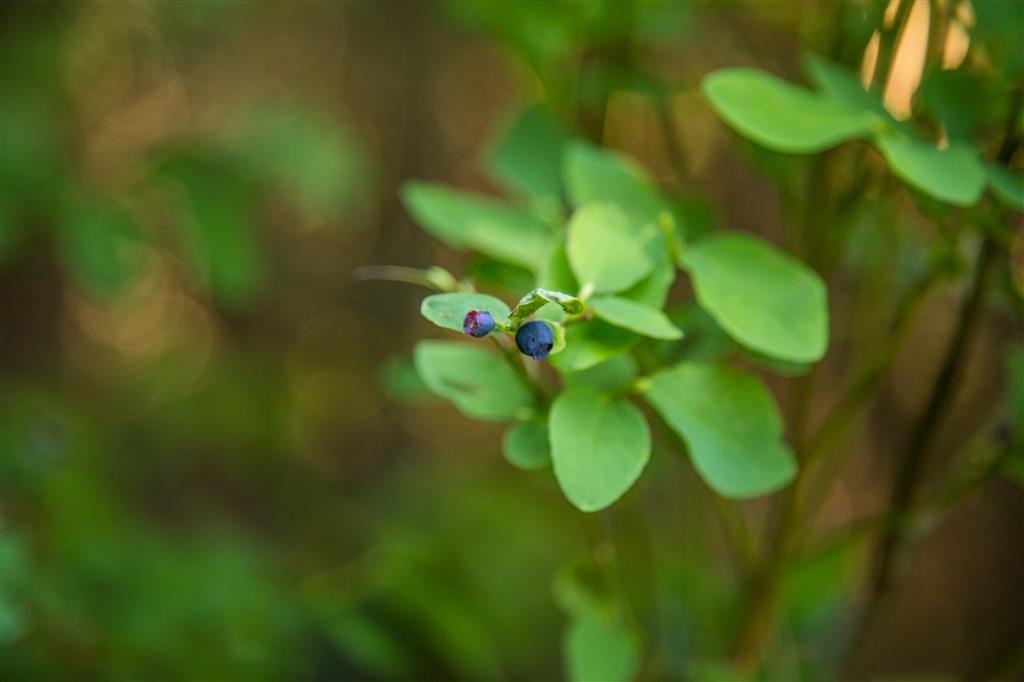 Someone left a full deck of playing cards in a bottle for someone to find…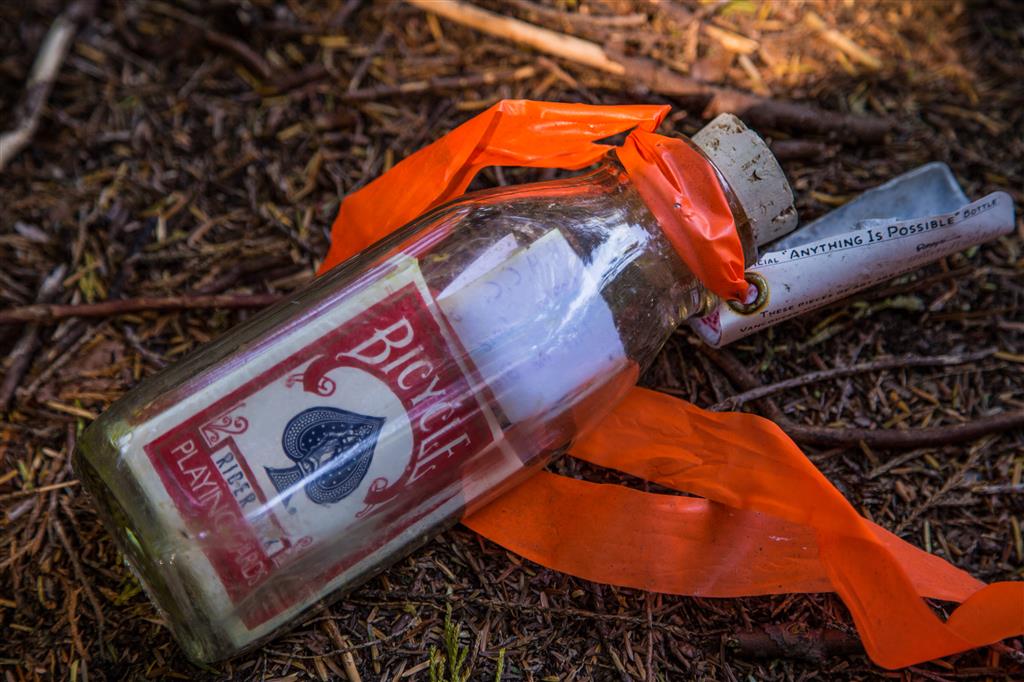 ★★★★★★★★★★★
Before heading out on your hike, make sure you are well prepared. This means, having the TEN ESSENTIALS. It is also important to leave a trip plan (route details and estimated return time) with someone you trust.
Bring your smartphone, fully charged and put it in airplane mode while hiking. I always bring back-up battery packs for extra piece of mind. It is highly recommended that you bring a GPS device; I use my smartphone with a GPS app (Backcountry Navigator). The GPS will work in airplane mode. Learn how to use it before your hike.
For anyone new to hiking, there is a rule to which hikers follow; it is called "Leave No Trace" or LNT. The concept is generally to pack out what you pack in and respect nature, so all future visitors can enjoy what you have enjoyed.
To learn more about LNT, please check out this BLOG by a certified LNT Trainer.
★★★★★★★★★★★