Alder Flats at Golden Ears Provincial Park is known as a resting stop prior to ascending Golden Ears peak. The views just above Alder Flats are amazing. This hike ends at a clearing about 100 m over the Alder Flats campsite. The clearing allows for amazing views of Golden Ears. This is one a many great hikes in Golden Ears Provincial Park. With the addition of the new bridge over Gold Creek, it is possible to do this hike in a loop, which is what we did today. We left cars at both East and West Canyon trailheads. We started up the Lower Falls trail (which parallels the East Canyon Trail), we then headed through a rugged trail, which is sparsely marked, but then made it up to East Canyon Trail. Shortly thereafter, we crossed the new bridge and started making some elevation gain. About an hour later we were at Alder Flats. The viewpoint above Alder Flats is a short hike a little further up.
The stats:
Distance: 13.4 km
Time: 5 hours (including rests)
Low point: 151 m
High point: 585 m
Elevation gain: 543 m
Cumulative Elevation gain: 875 m
East Canyon Trailhead: 49° 20' 0" by  122° 27' 26.5" (Google Map)
West Canyon Trailhead: 49° 19' 38.5" by  122° 27' 46" (Google Map)
The route…
The photos…
Golden Ears Peak from viewpoint over Alder Flats…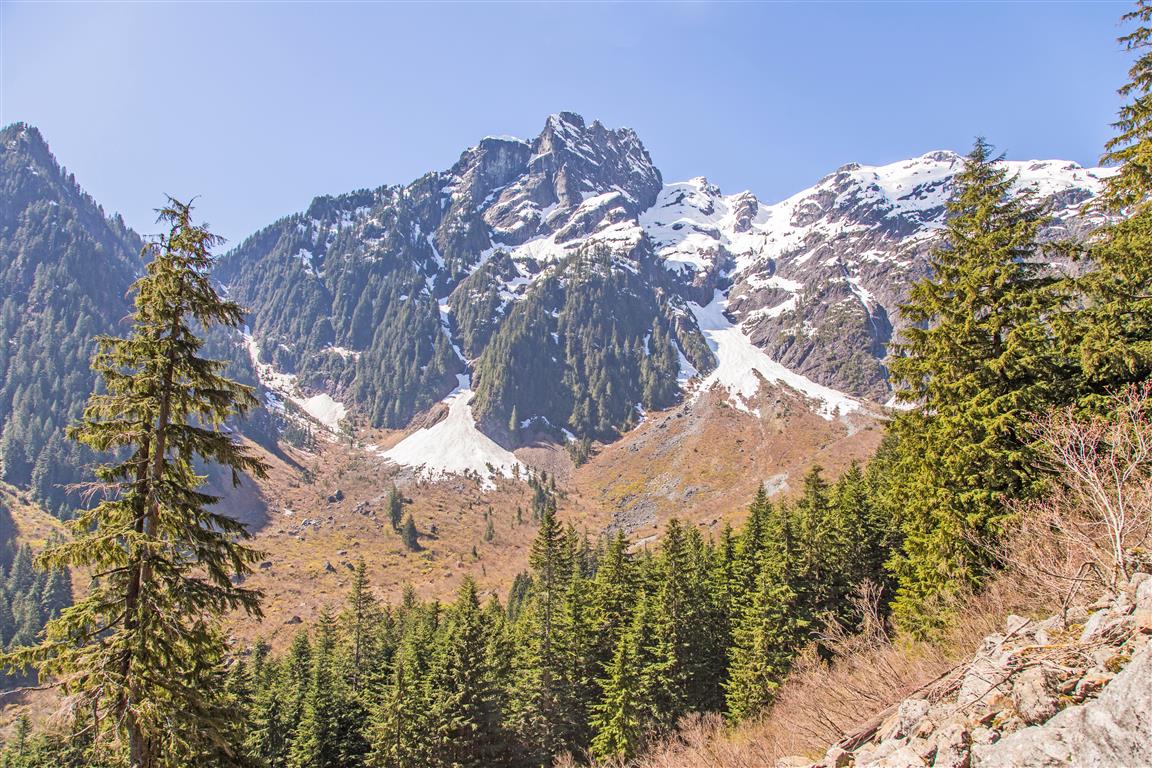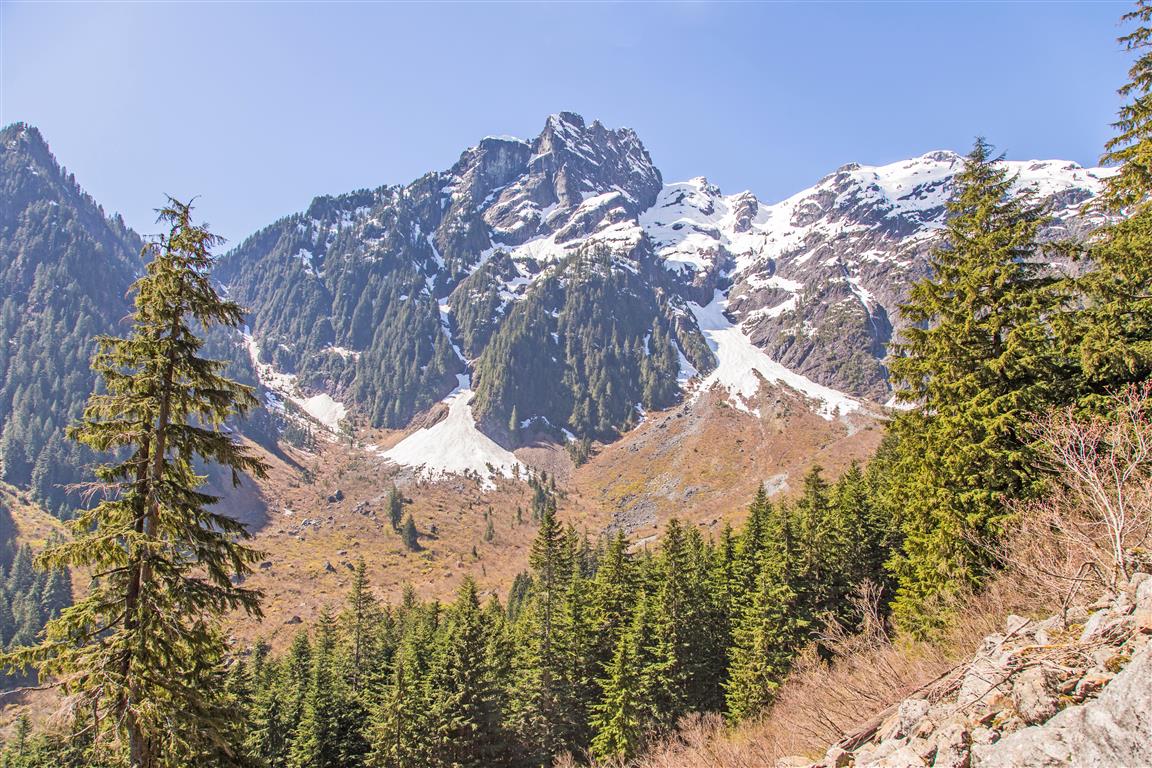 Viewpoint over Alder Flats…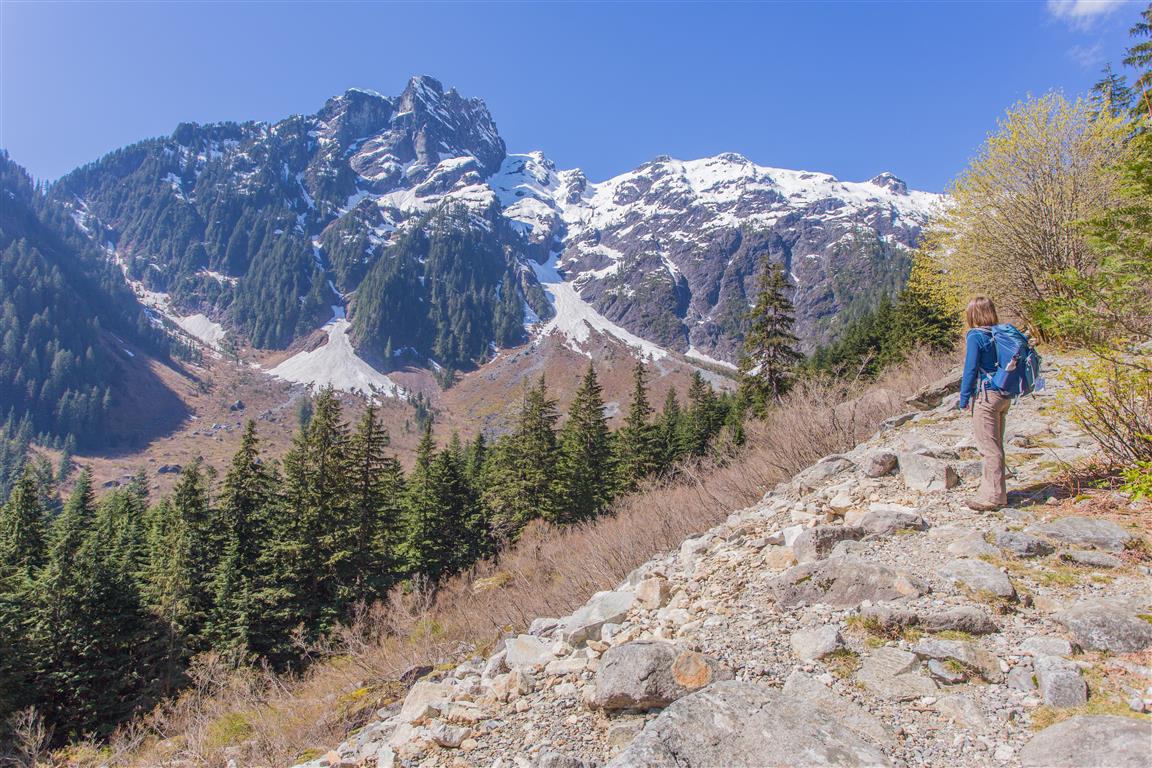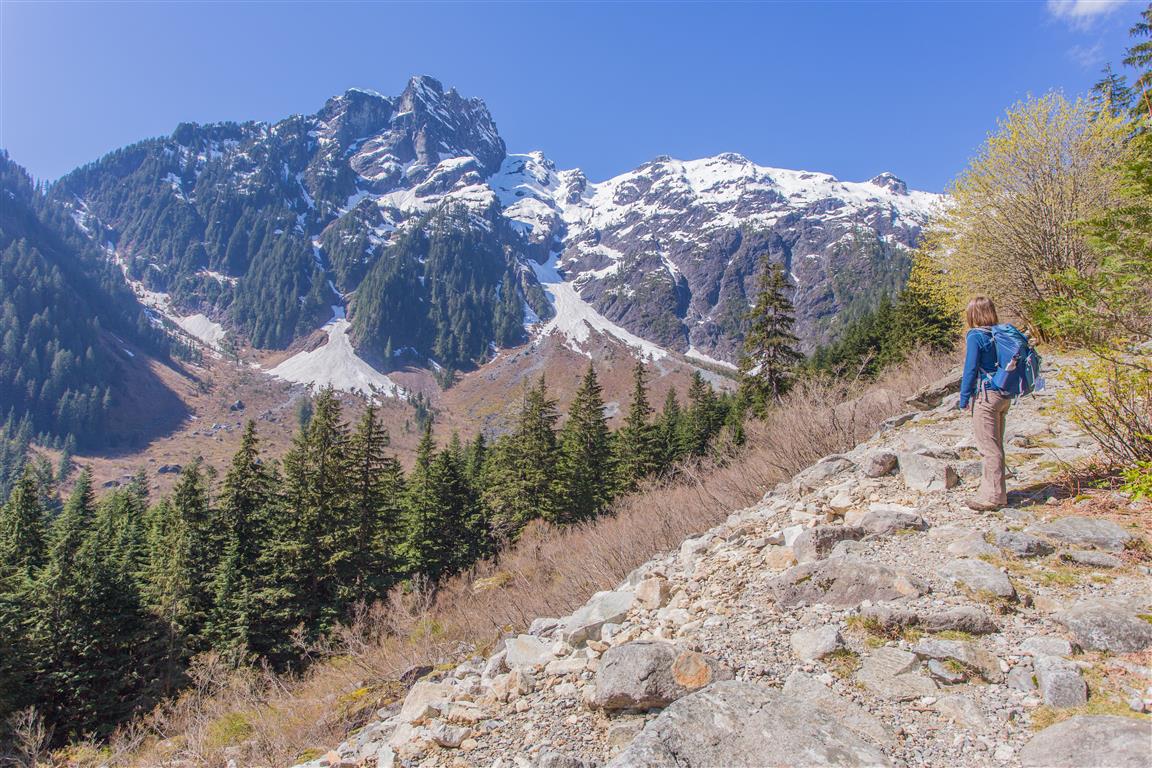 Creek at Alder Flats…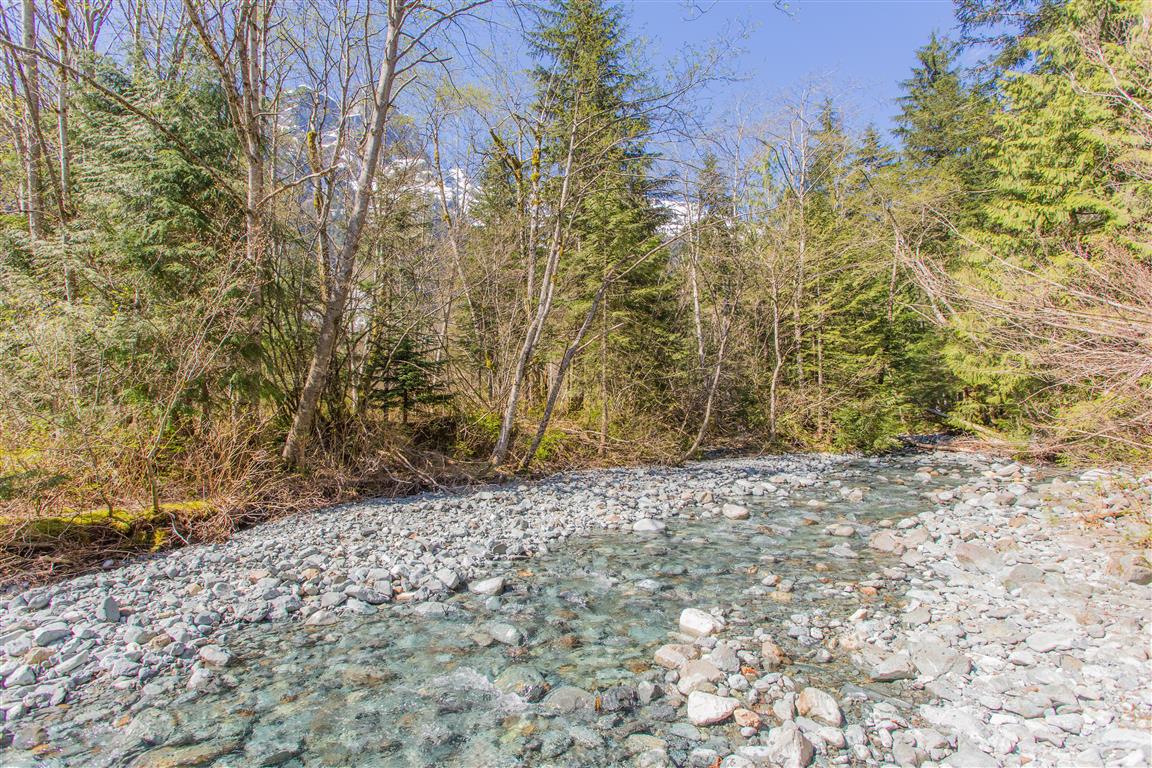 Gold Creek Bridge…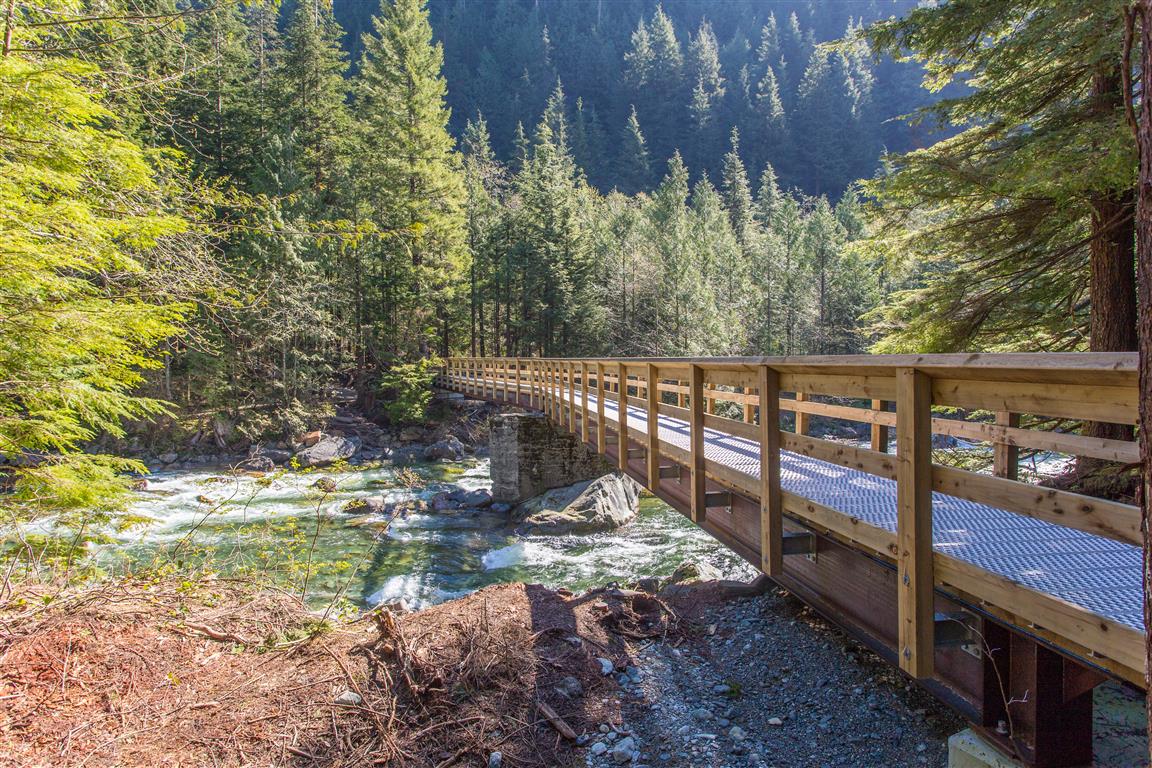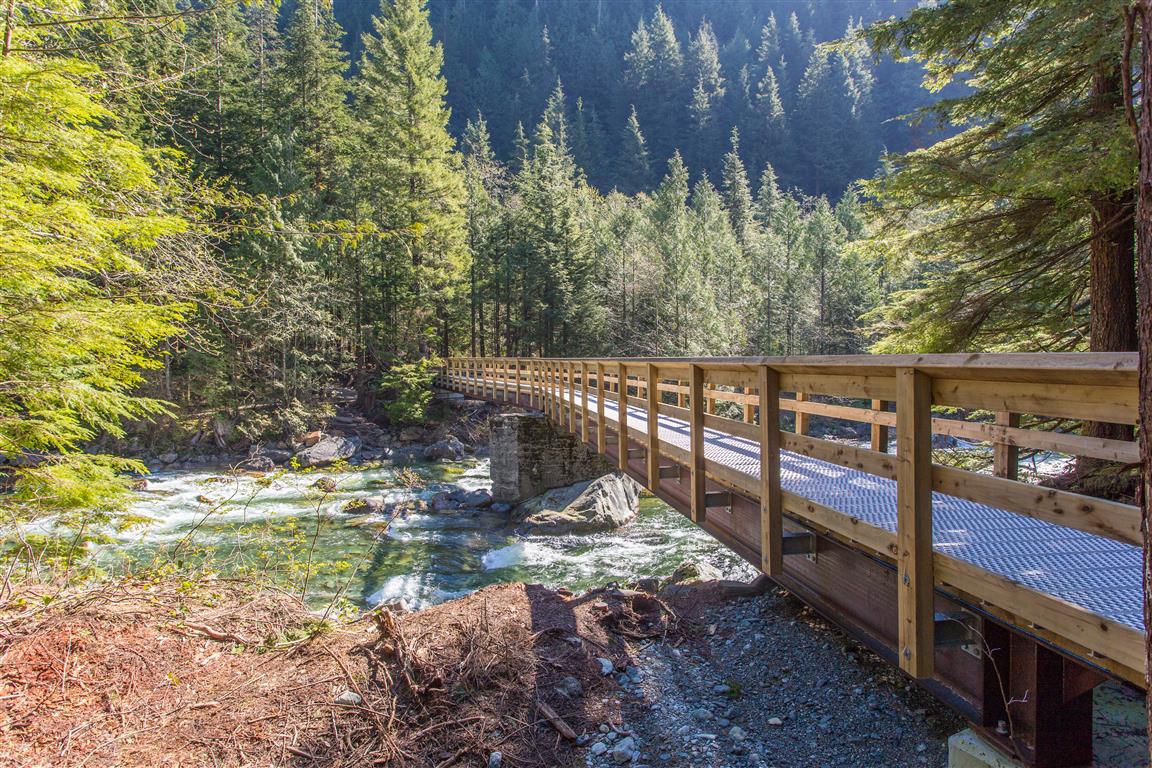 Gold Creek from the bridge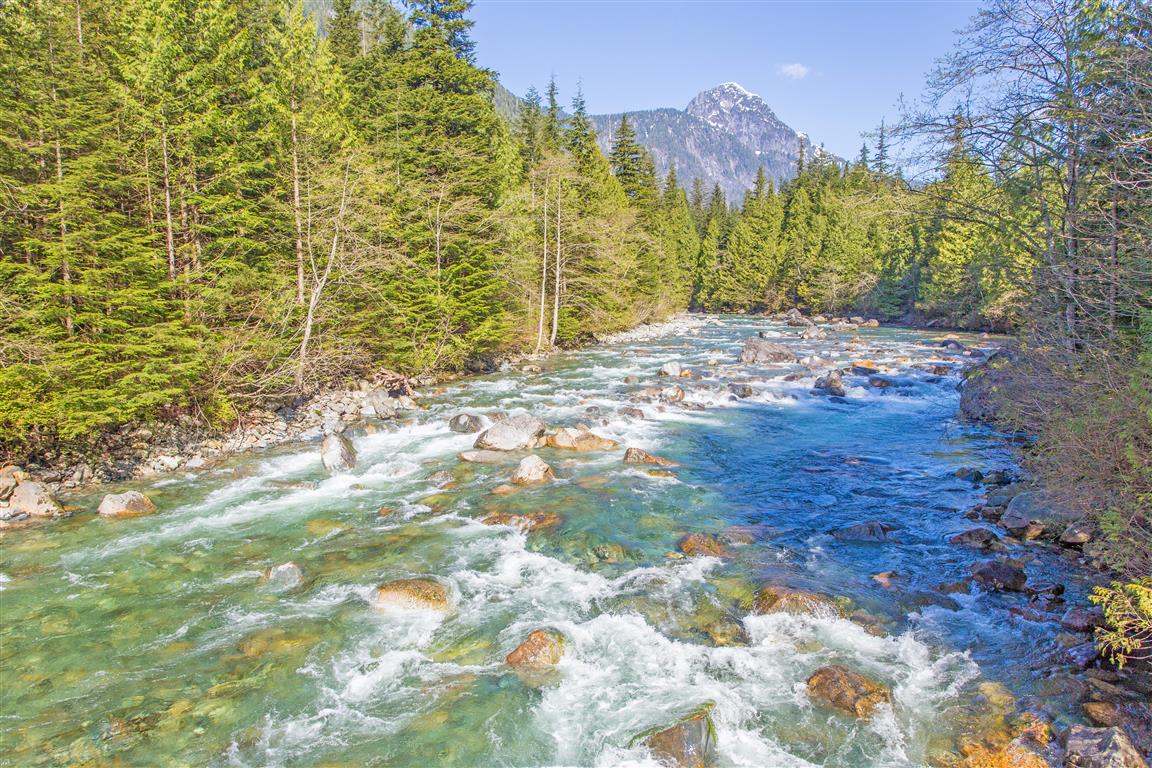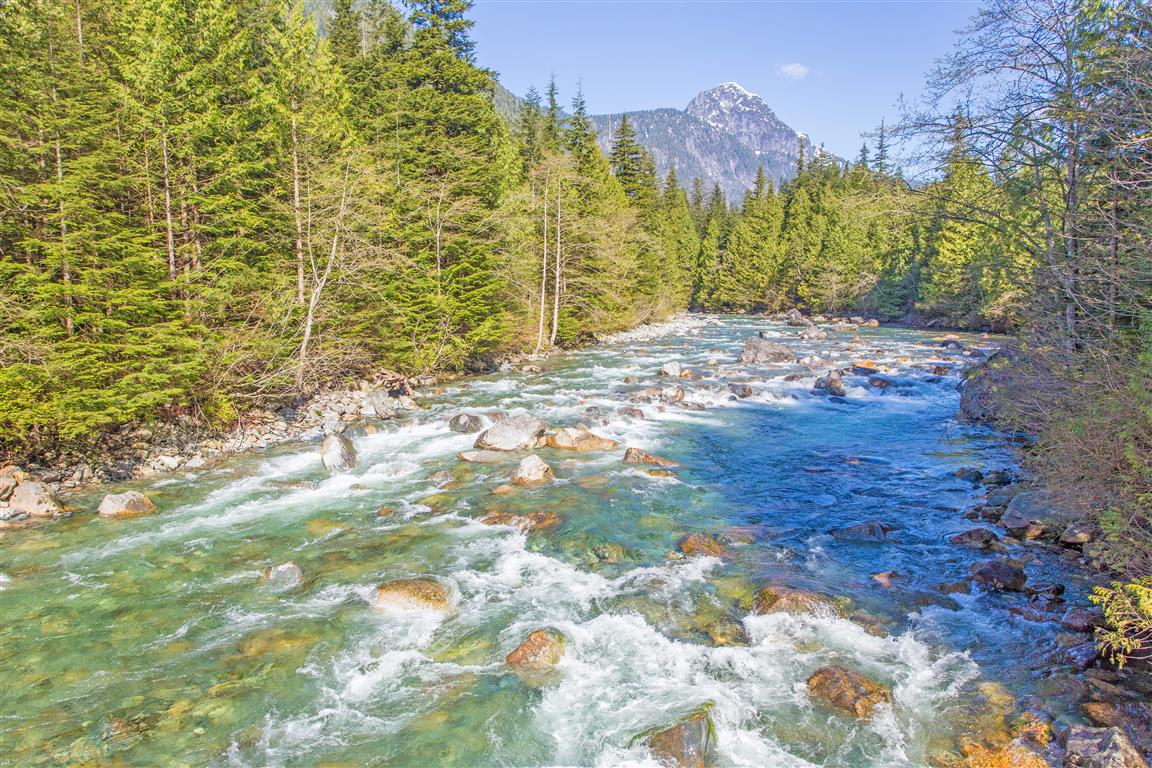 Gold Creek Viewpoint on West Canyon Trail…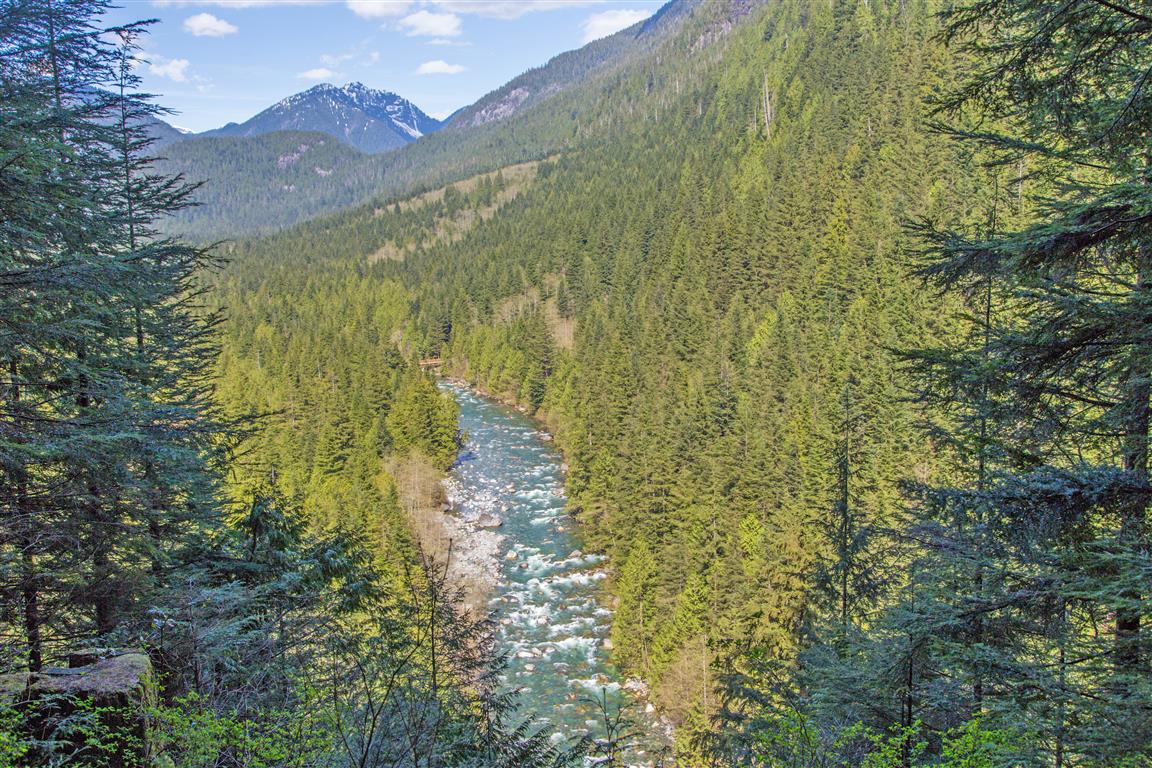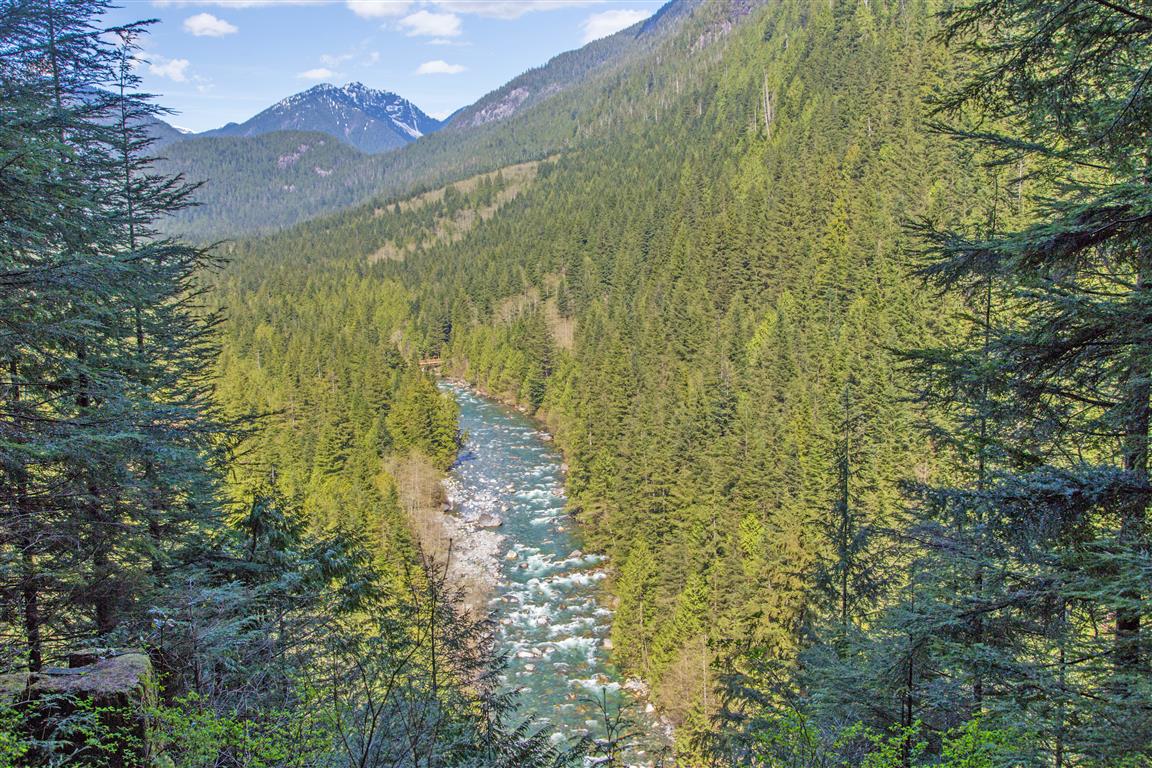 Gold Creek…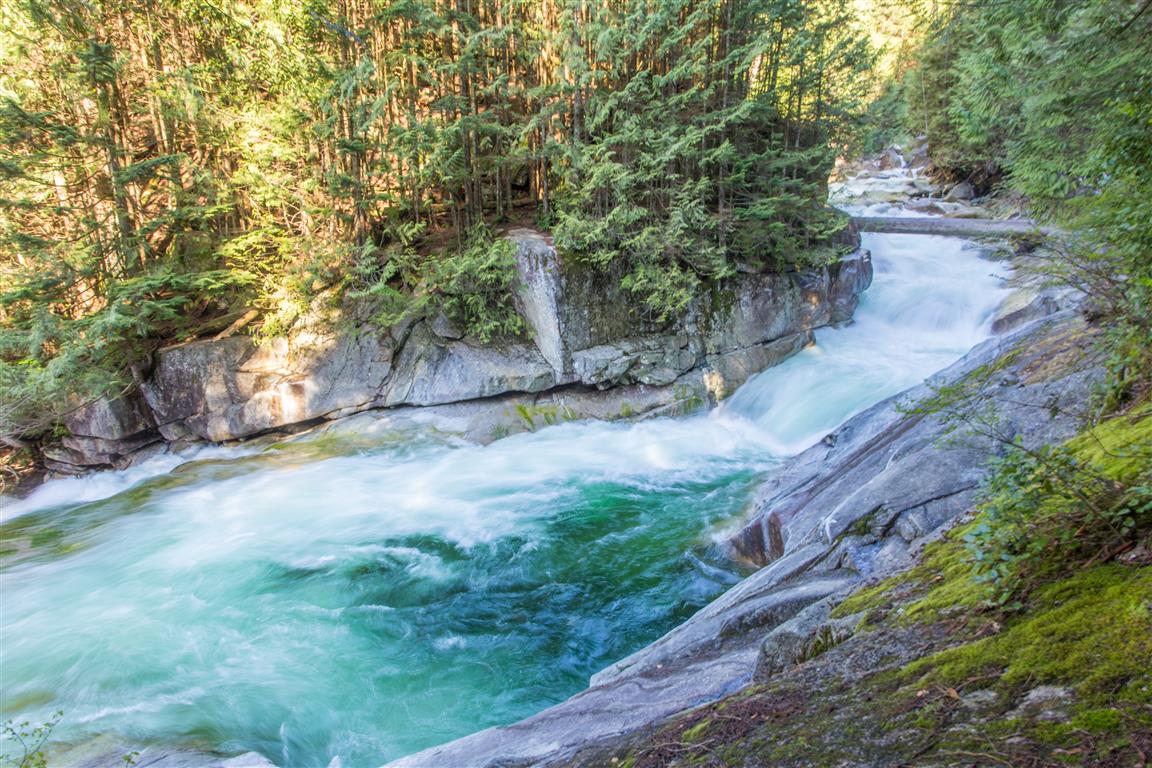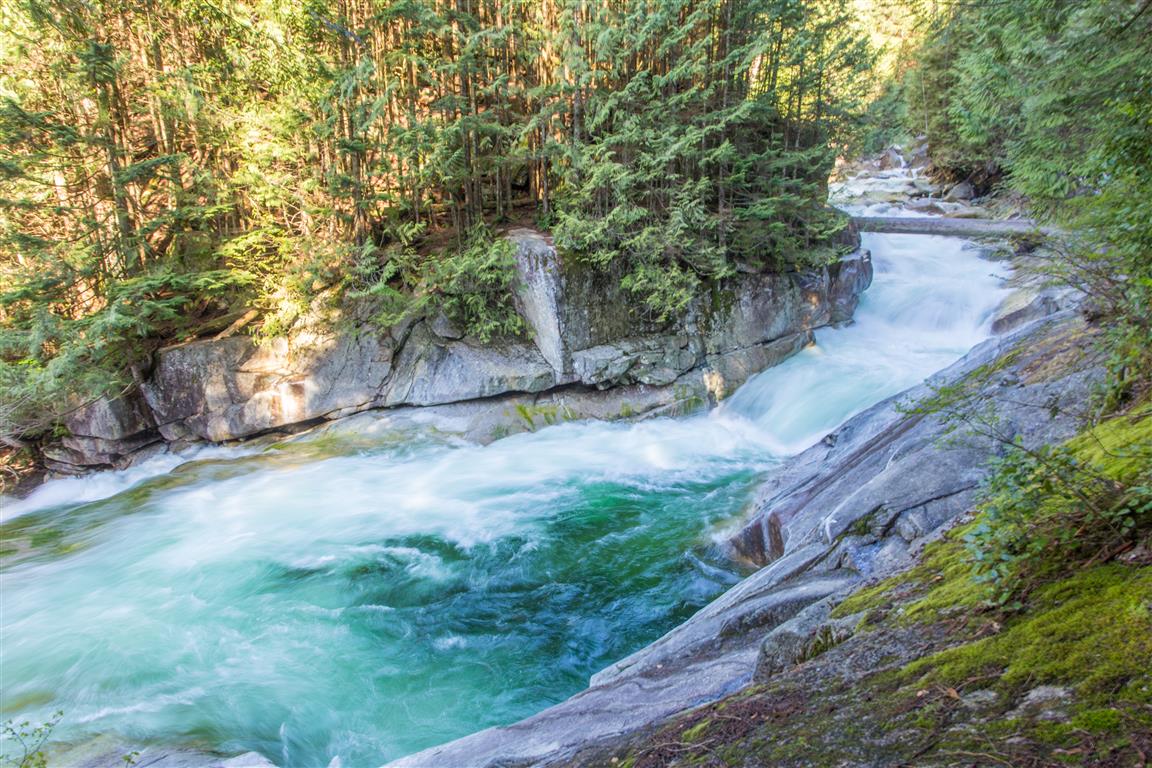 Golden Ears up close…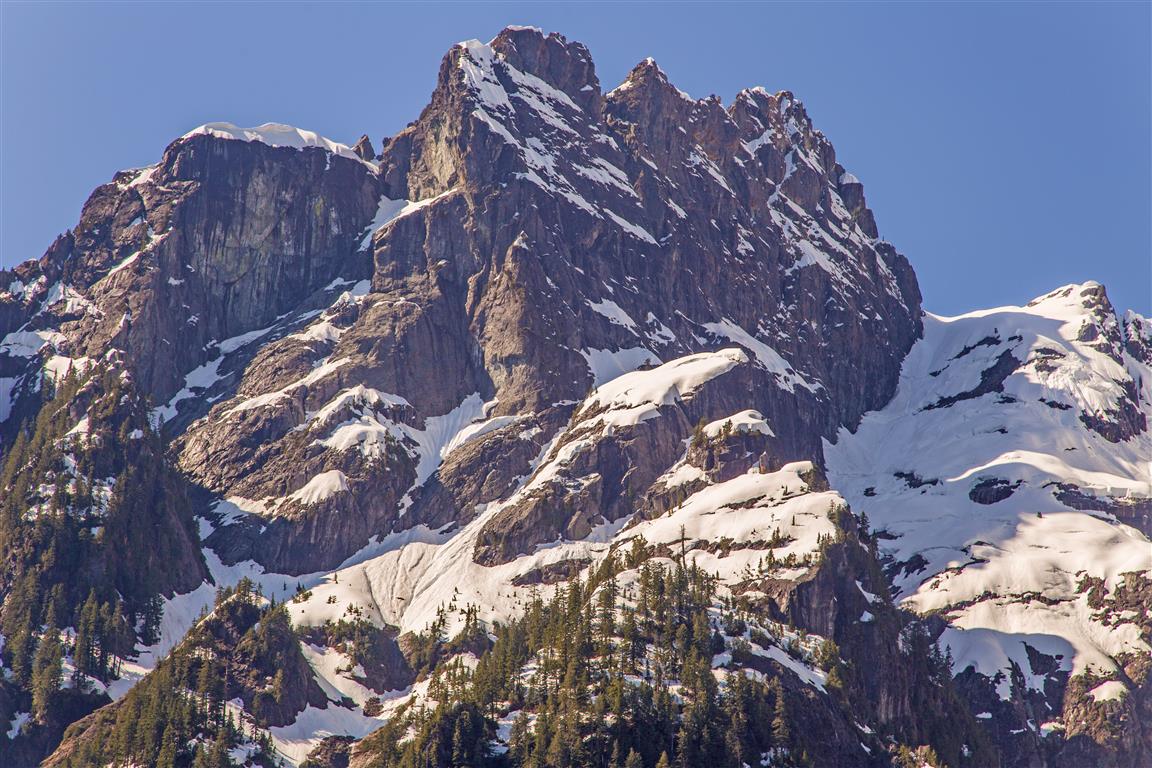 Snowfields…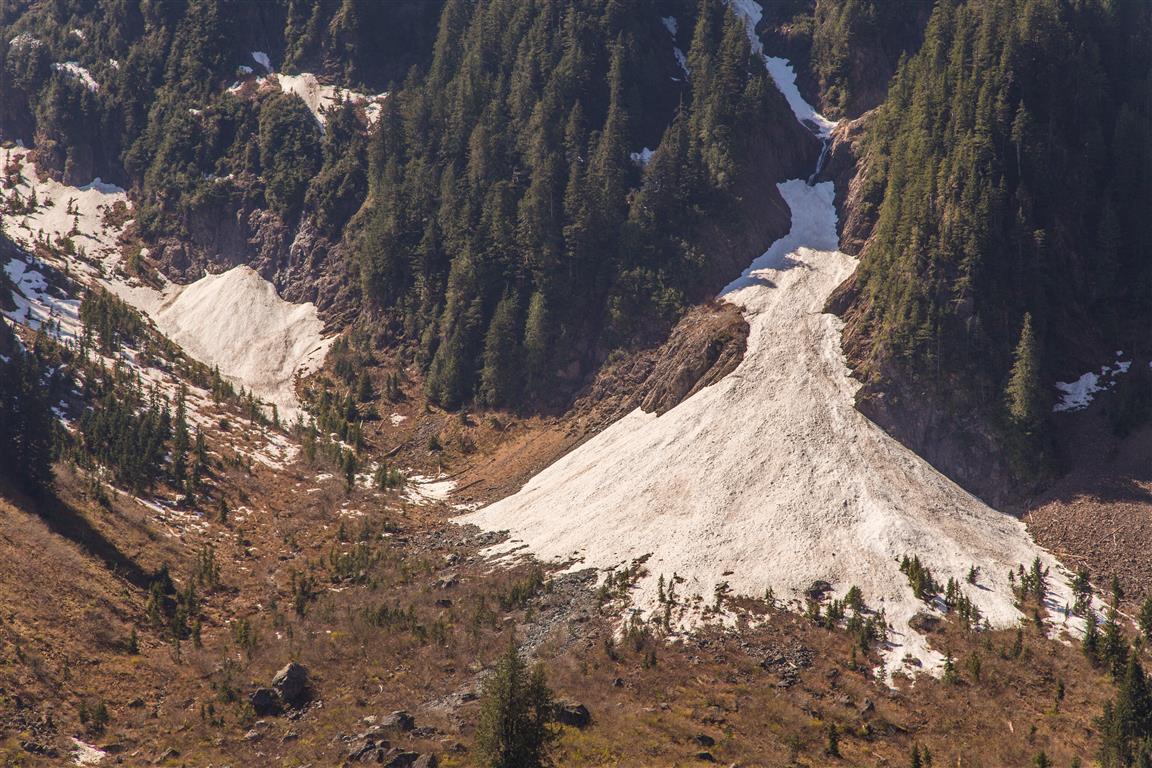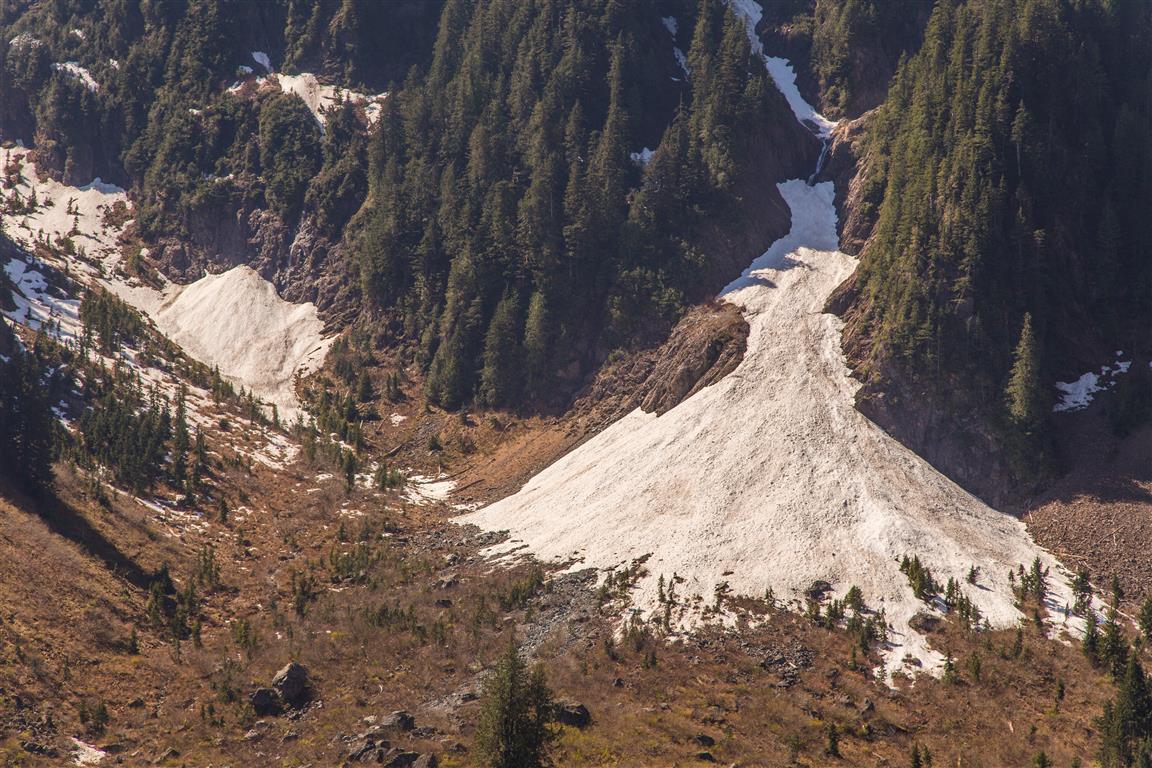 An old sign…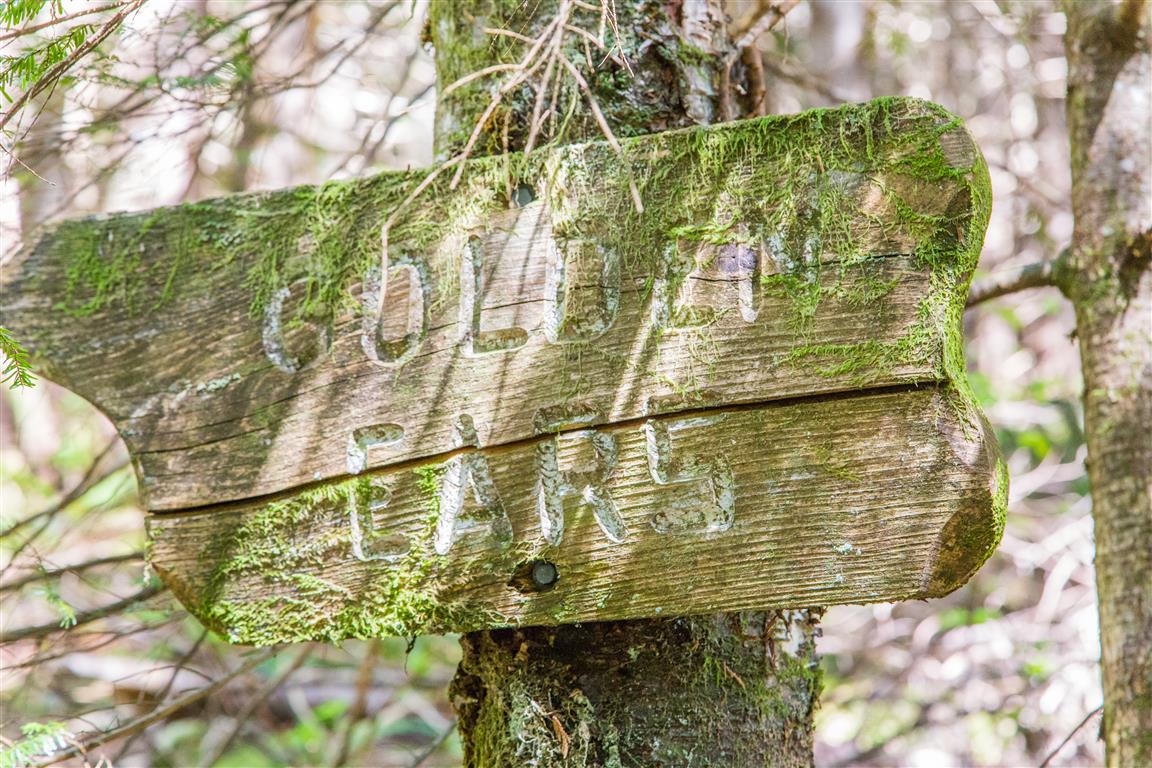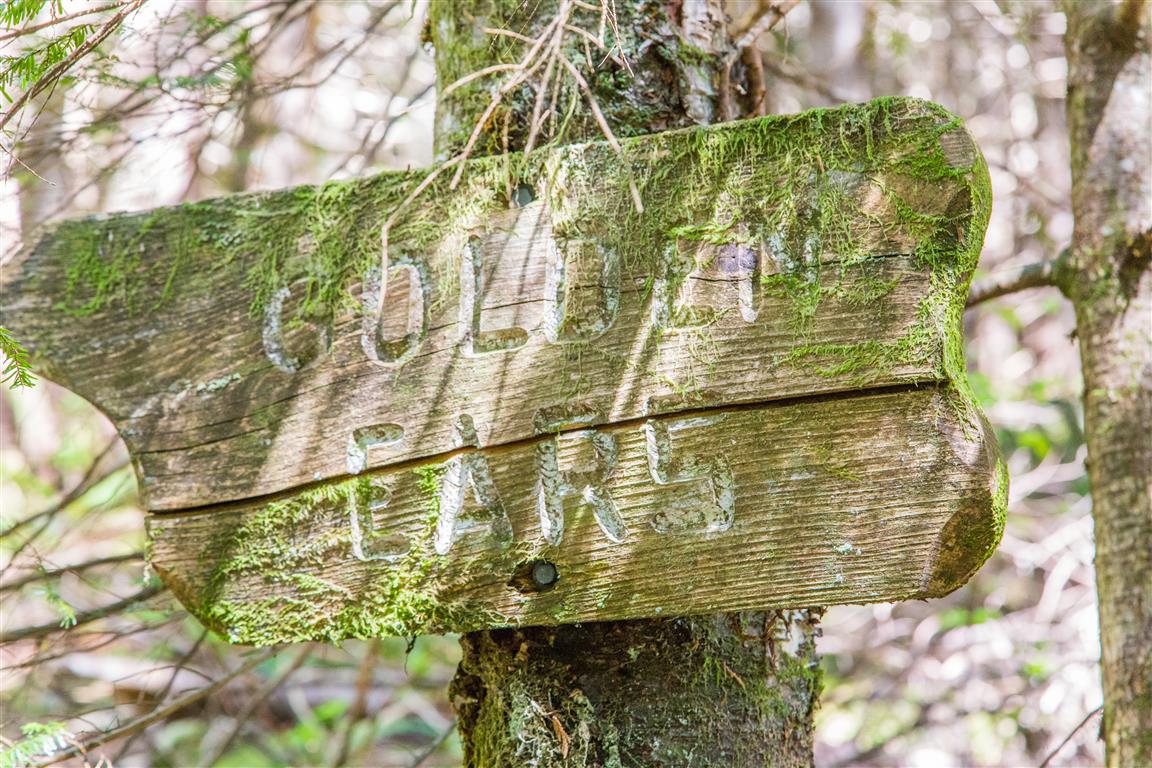 There are many small bridges…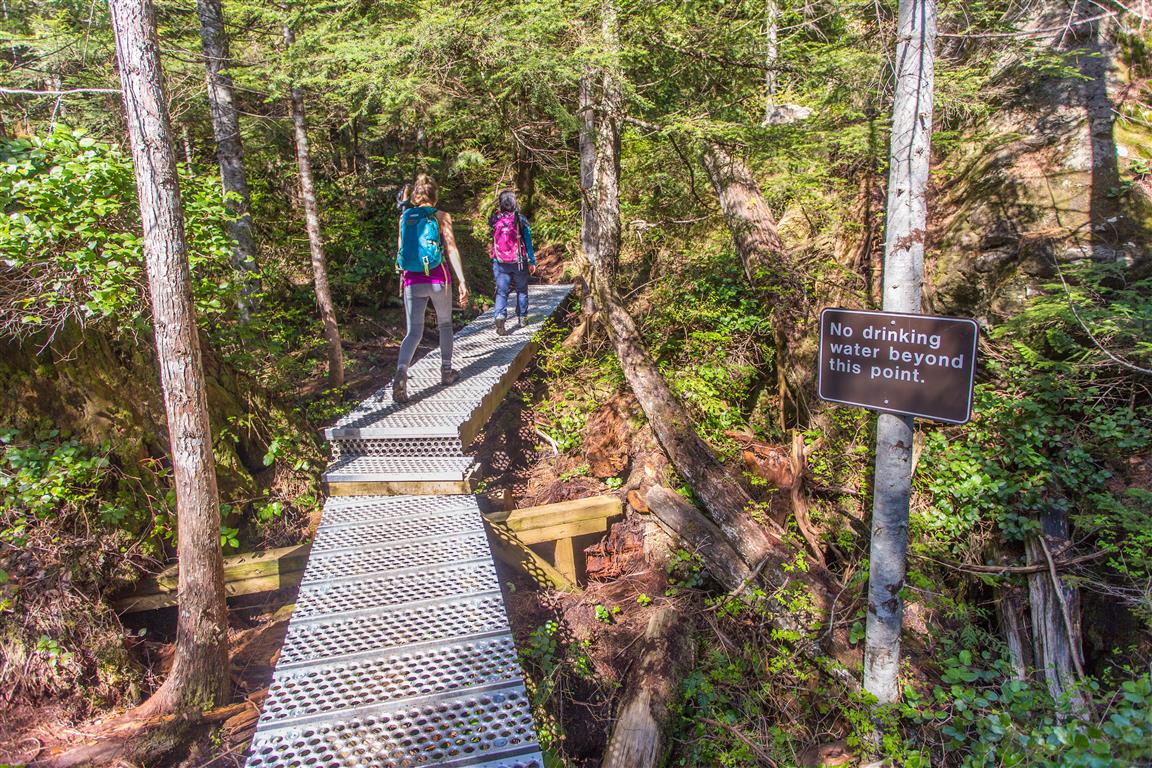 ★★★★★★★★★★★
Before heading out on your hike, make sure you are well prepared. This means, having the TEN ESSENTIALS. It is also important to leave a trip plan (route details and estimated return time) with someone you trust.
Bring your smartphone, fully charged and put it in airplane mode while hiking. I always bring back-up battery packs for extra piece of mind. It is highly recommended that you bring a GPS device; I use my smartphone with a GPS app (Backcountry Navigator). The GPS will work in airplane mode. Learn how to use it before your hike.
For anyone new to hiking, there is a rule to which hikers follow; it is called "Leave No Trace" or LNT. The concept is generally to pack out what you pack in and respect nature, so all future visitors can enjoy what you have enjoyed.
To learn more about LNT, please check out this BLOG by a certified LNT Trainer.
★★★★★★★★★★★