Today was my first venture into the Coquihalla Recreation Area and I did Zoa Peak. Once back at the car, we had some extra time, so we did the quick 1 km trip to Falls Lake to check that out.  The most famous peak in this area is Yak Peak with its exposed granite exposure highly visible while driving the Coquihalla Highway. On our hike today, we saw no one on the Zoa Peak trail. We saw a group of 5 just returning from Falls Lake when we were back at the car. The weather was very nice – a good breeze all day and plenty of sun. The mosquitoes were out and I got a few bites, but the wind kept them at bay most of the day. We encountered our first little snow patch at 1750 m and after that there were plenty more snow patches – not difficult or deep to traverse – just nice to make things more interesting. The alpine flowers were in bloom and the views were amazing. All in all, it was a great day to do this hike.
The stats:
Distance: 10 km (return)
Low point: 1229 m
High point: 1853 m
Elevation gain: 624 m
Cumulative Elevation gain: 872 m
Trailhead: 49° 36' 44.6" by  121° 03' 54" (Google Map)
The route…
Here's some of the amazing views we had today…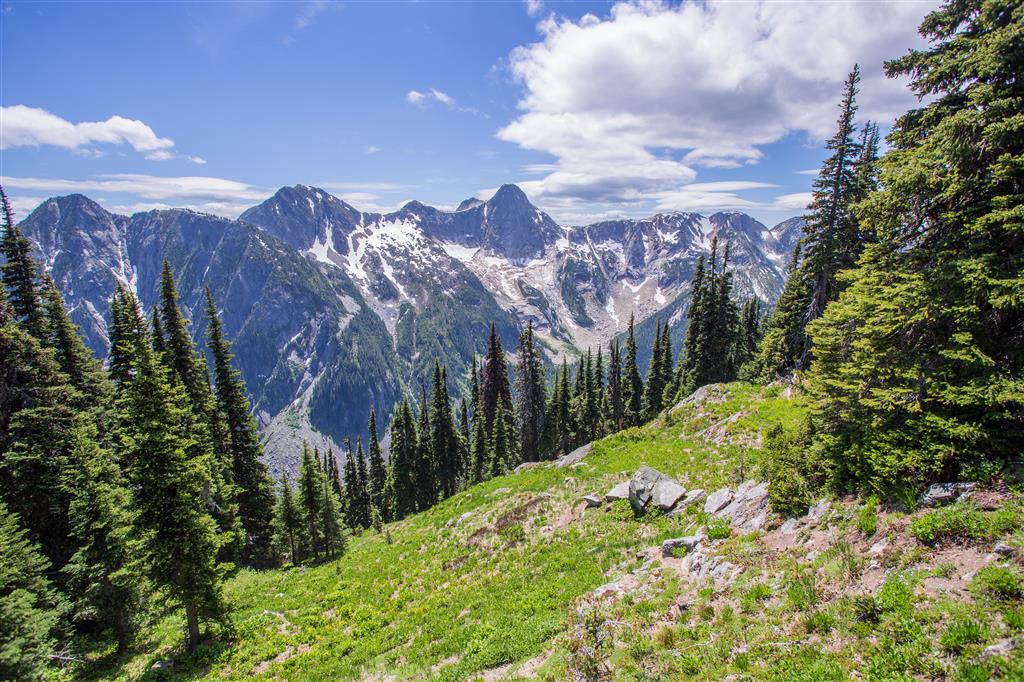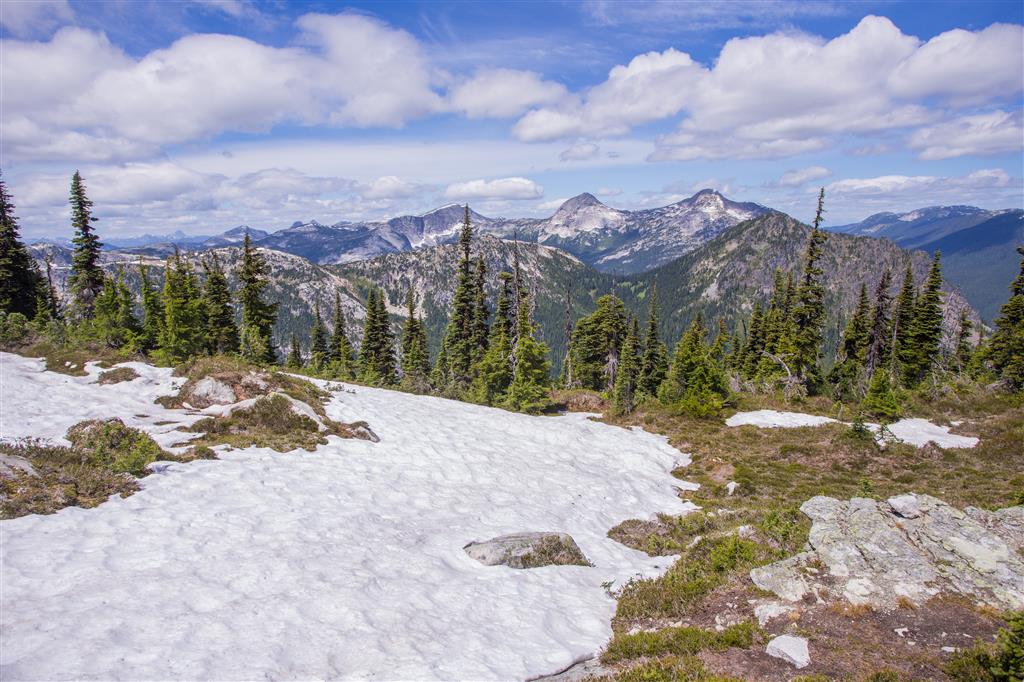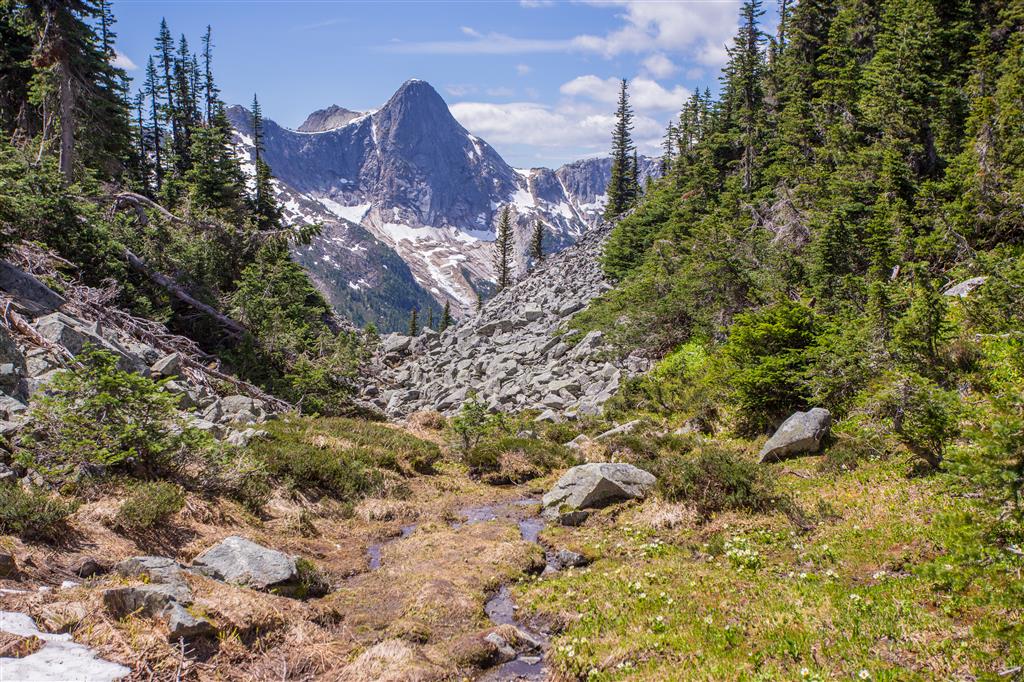 It was nice walking in the snow…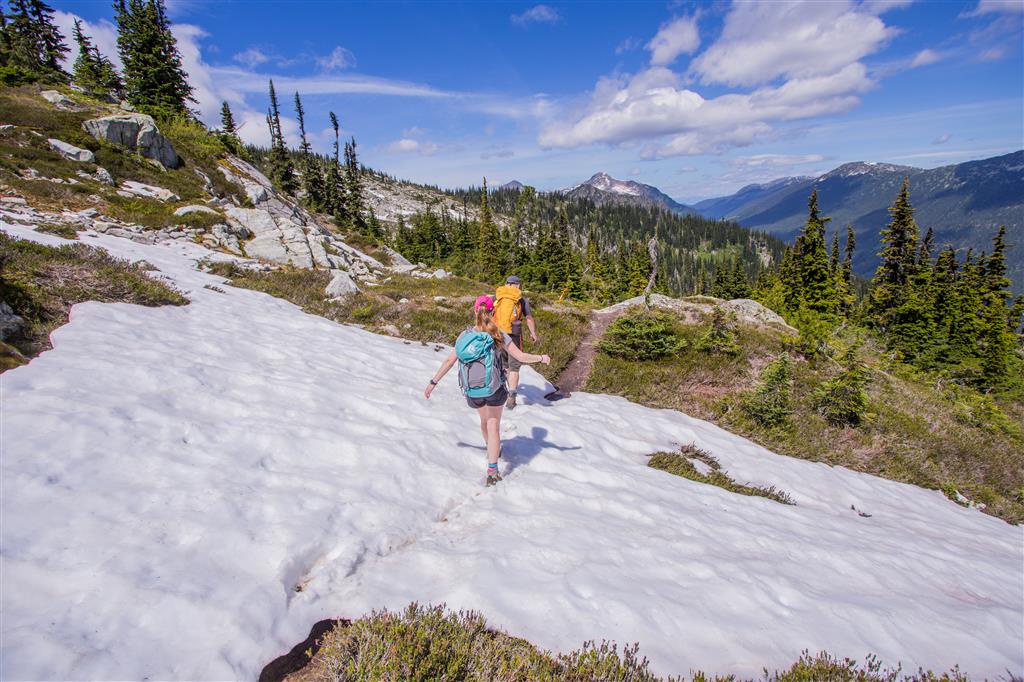 Admiring the view…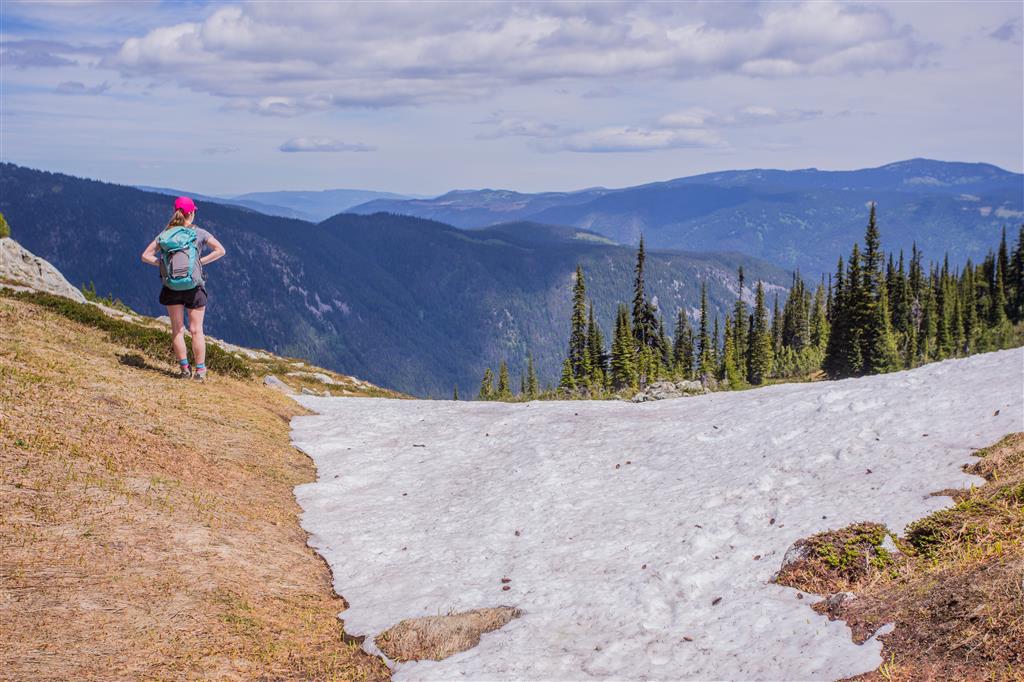 Someone made a little Inukshuk at the top…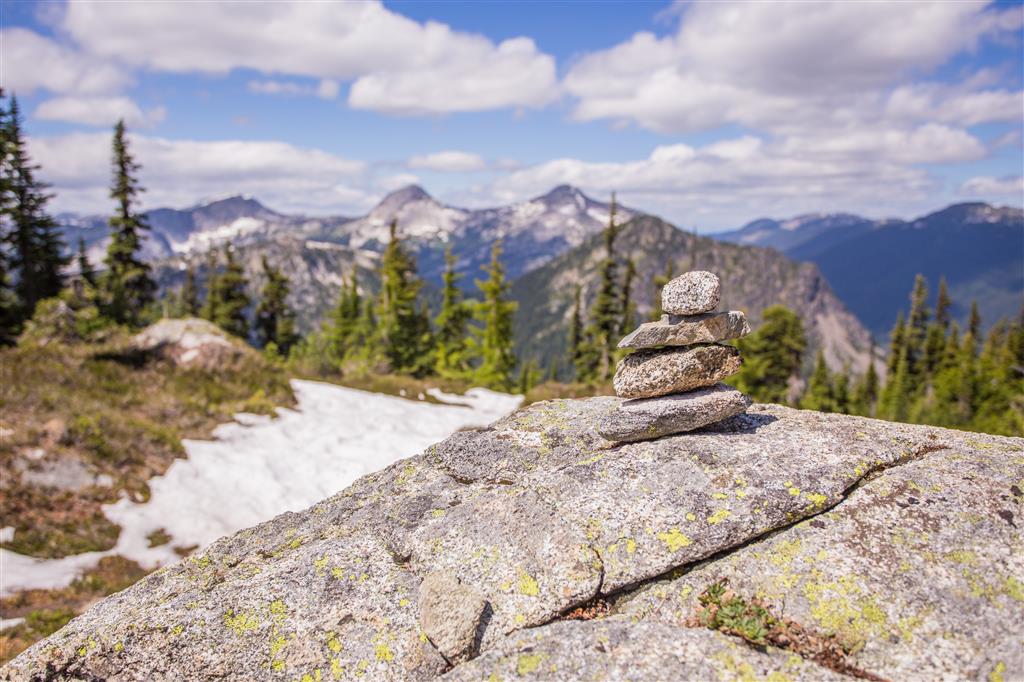 We stopped for a break at the top and we also has cell signals !!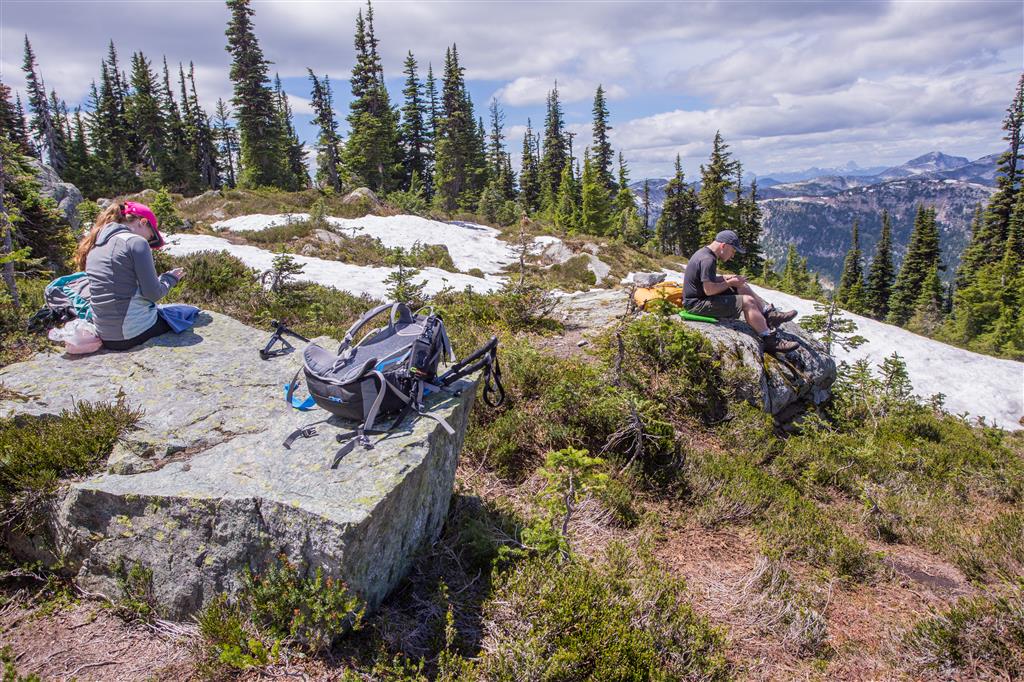 Here are some trail photos…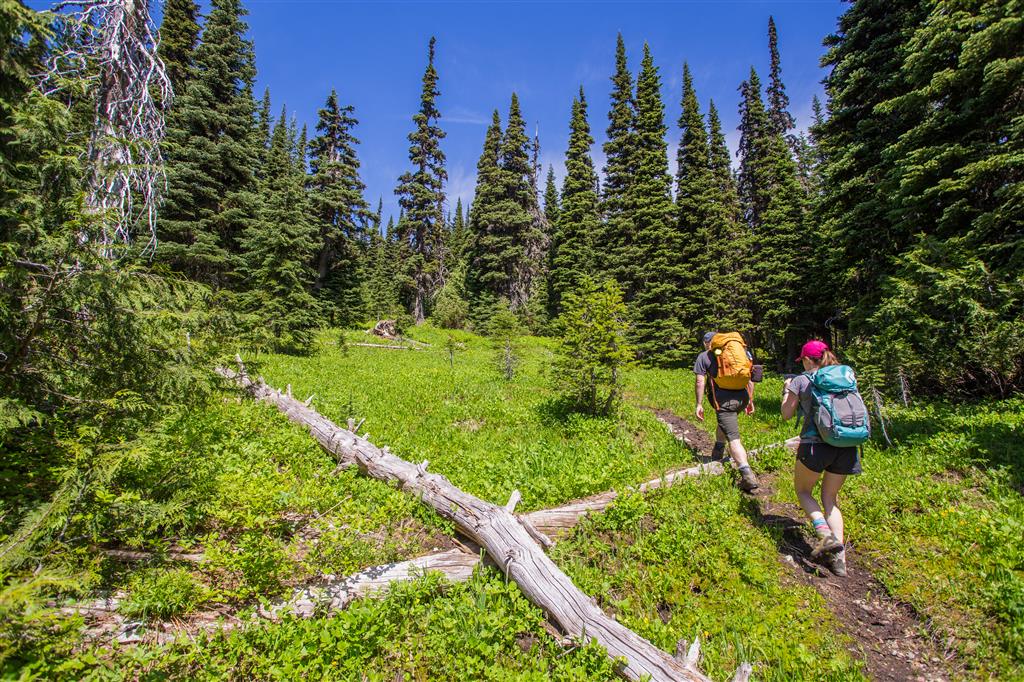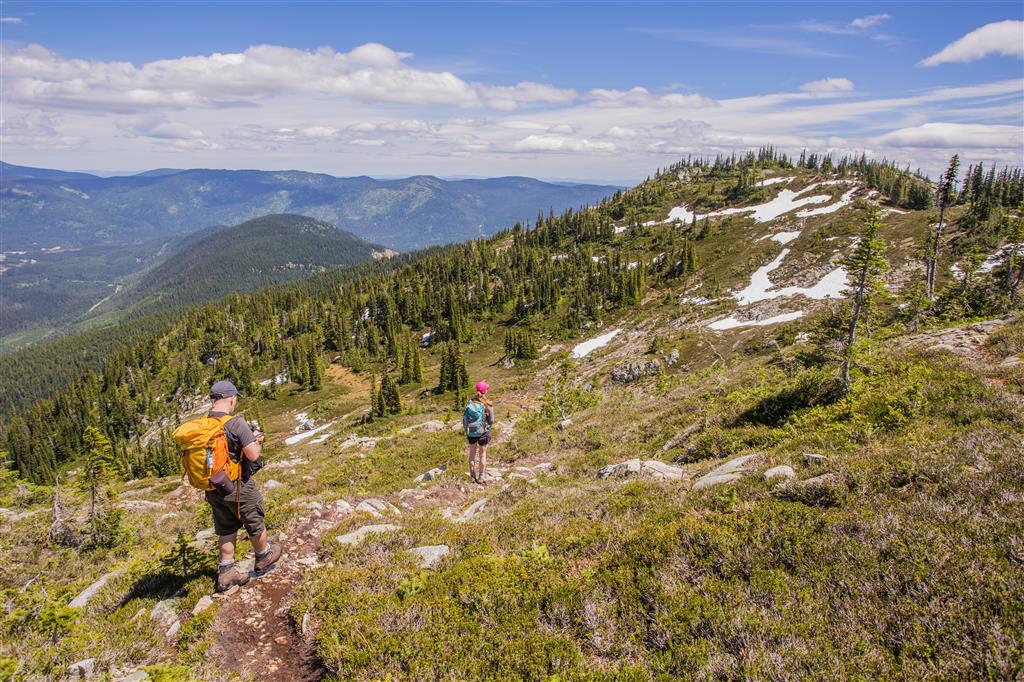 The alpine flowers were in bloom. Here is a Western Columbine…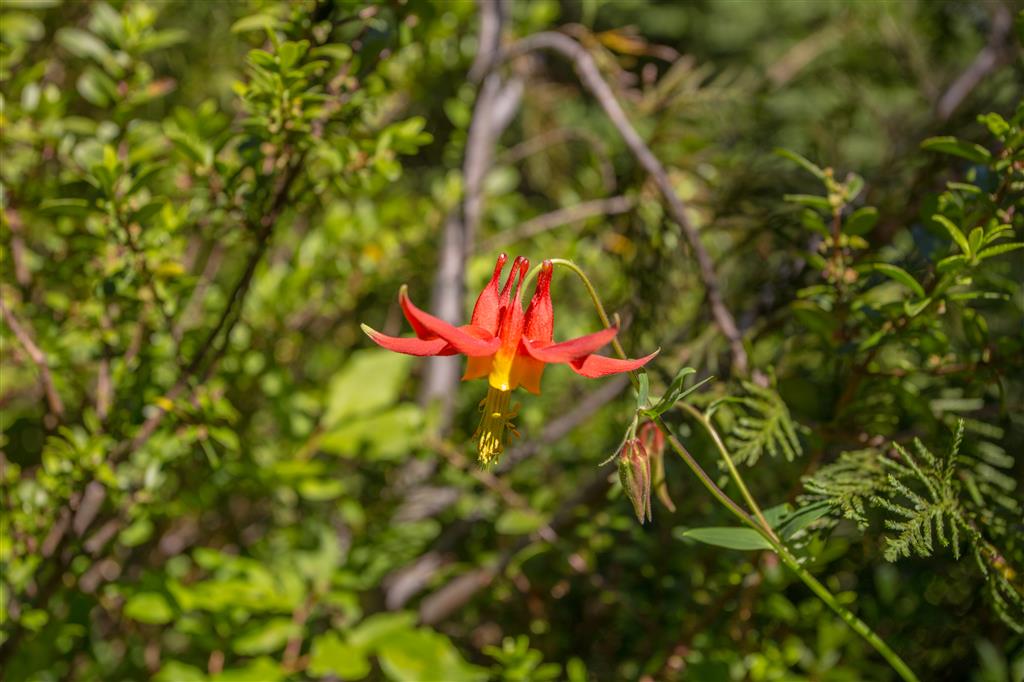 And I'll finish with the tranquil Falls Lake…
★★★★★★★★★★★
Before heading out on your hike, make sure you are well prepared. This means, having the TEN ESSENTIALS. It is also important to leave a trip plan (route details and estimated return time) with someone you trust.
Bring your smartphone, fully charged and put it in airplane mode while hiking. I always bring back-up battery packs for extra piece of mind. It is highly recommended that you bring a GPS device; I use my smartphone with a GPS app (Backcountry Navigator). The GPS will work in airplane mode. Learn how to use it before your hike.
For anyone new to hiking, there is a rule to which hikers follow; it is called "Leave No Trace" or LNT. The concept is generally to pack out what you pack in and respect nature, so all future visitors can enjoy what you have enjoyed.
To learn more about LNT, please check out this BLOG by a certified LNT Trainer.
★★★★★★★★★★★