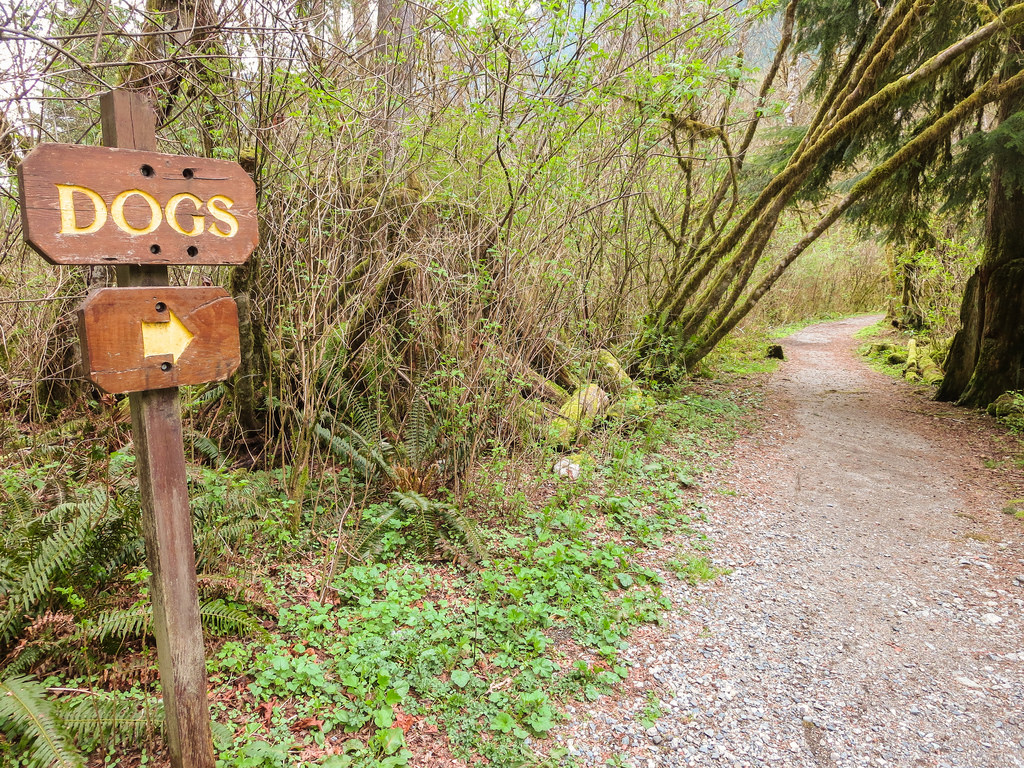 Many people walk their dogs at Buntzen Lake and the dogs enjoy it.
Below are some tips you should know before bringing your dog to Buntzen Lake.
Dogs are not permitted in the main beach area. The map below shows three areas where your dogs may picnic with you. The trail to the right leads to the dog off-leash area beside Buntzen Creek. Please do not walk your dog through the main beach area.
All dogs must be on a leash except in the two designated off-leash areas or on the dog off-leash trail. All dogs must be under owner's control at all times.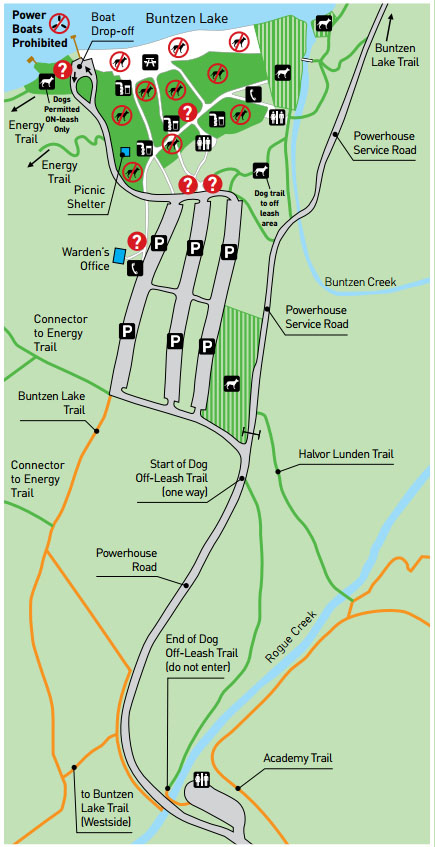 Most dog owners are responsible and leash and clean up after their dogs; however, because of the few inconsiderate owners, dog droppings can be seen on the trails.
Buntzen Lake officials are cracking down on off-leash dogs due to the the dog droppings on trails and the danger off-leash dogs pose to all hikers on the trails, especially young children. This sign has been put up…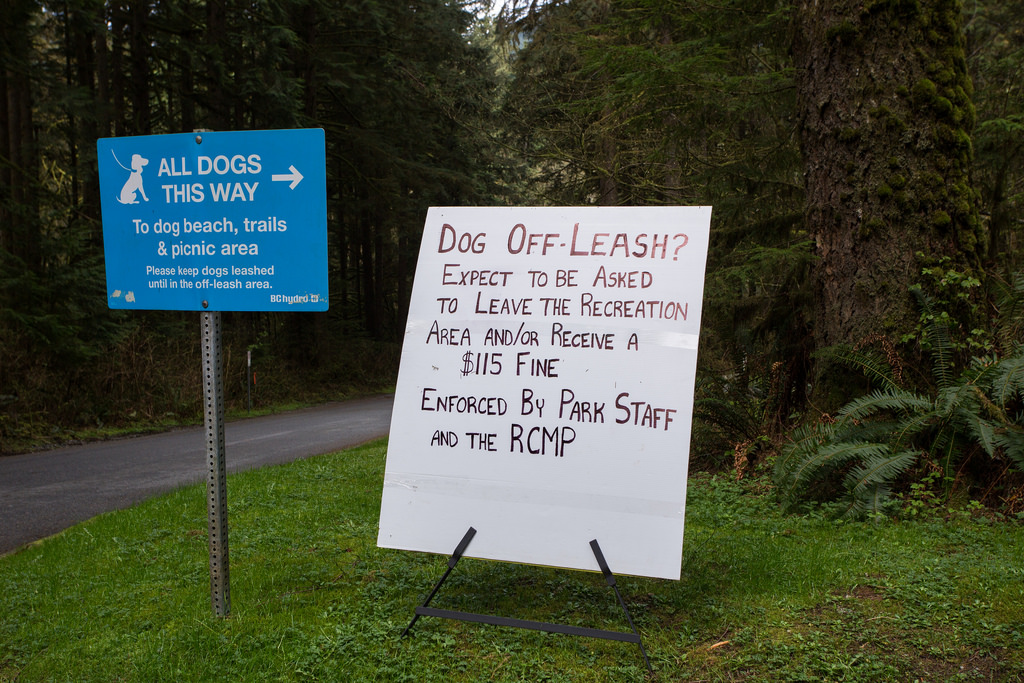 Here's one final sign reminding dog owner's to pick up after their dogs…