This hike is also known as Tunnel Point.
This hike starts just north of Lions Bay, about 15 mins north of Horseshoe Bay. For this hike, you will park in a parking lot on the ocean side of the highway (HERE). If coming from Vancouver, you cannot directly access this parking lot; however, after another 1.7 km there is a gravel pull-out alongside of the highway, where you can safely turnaround. (If you miss this pull-out, there is a proper turn-around location 2 km further. Once you're back at the parking lot, you must make your way across the highway (be careful) and look for the big yellow highway sign that reads "Rockfall Hazard Area – No Stopping" – This sign is right by the trailhead. The hike starts uphill immediately and continues so until about the 600 m elevation mark – at this point you travel on an old logging road until you reach the end. On the way up, there are 3 viewpoints, but none are near as good to what you'll see at the end. The trail is in good shape and is not technical – there are a couple of ropes, but they aren't really needed. There is one small creek (at 640 m) and a few monster trees. The view from the bluff is quite spectacular – you see Howe Sound, Bowen Island, Gambier Island and Anvil Island, among others.
NOTE: Cars have been towed from the parking lot for illegal parking. If you see a bunch of cars parked on the side of the entrance or exit driveway, don't think that's ok – there is a good possibility you'll be towed.
Distance: 7.3 km (return)
Time: 3-5 hours
Low point: 64 m
High point: 708 m
Elevation gain: 644 m
Cumulative Elevation gain: 850 m
Trailhead: 49° 29' 5.3" by  123° 14' 52.1" (Google Map)
The route…
The view from the top bluff…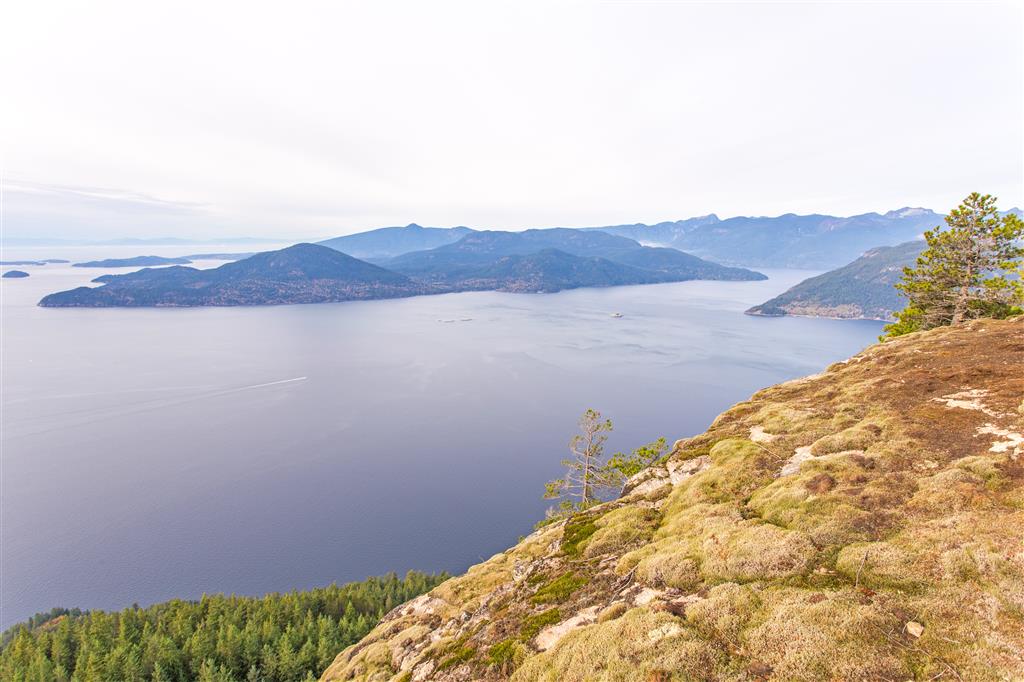 A short video from the bluff…

View from first viewpoint (100 m elevation)…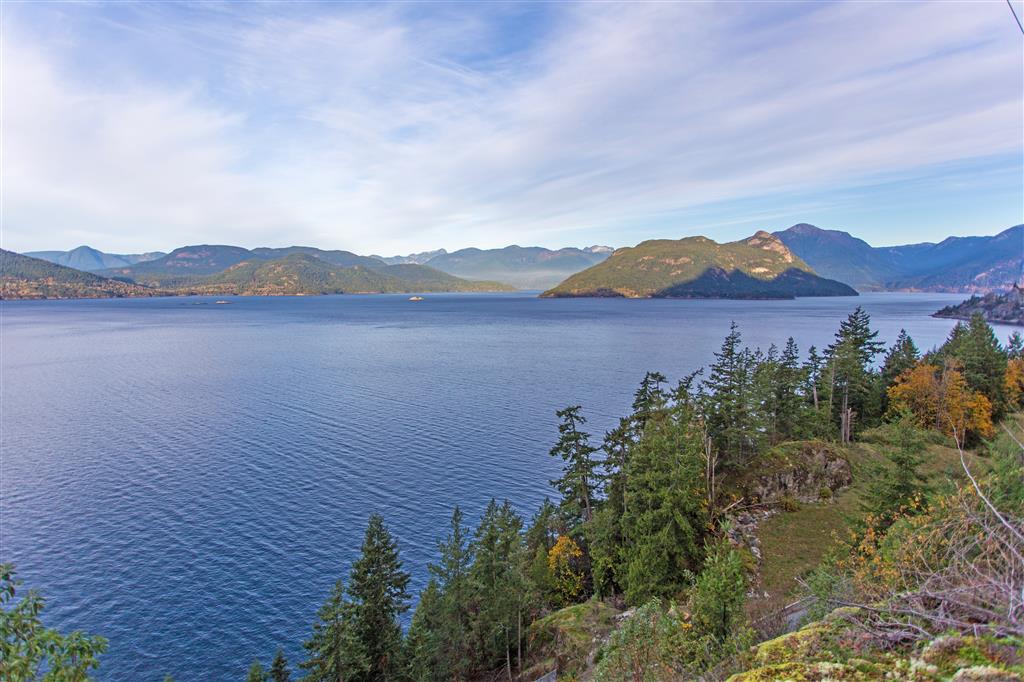 Steel wire left over from old logging days…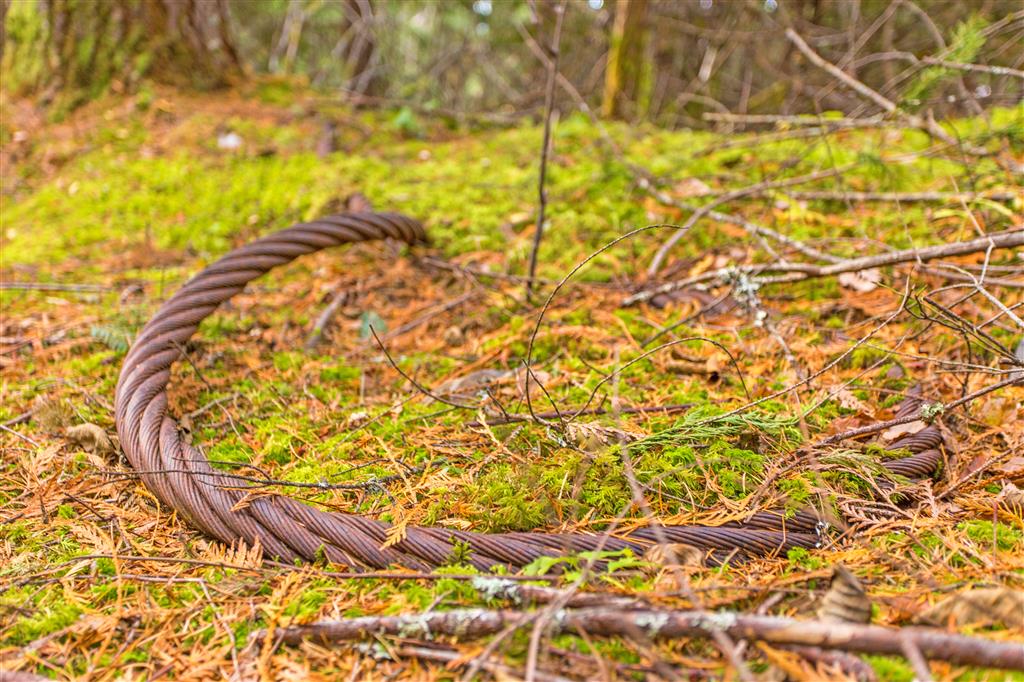 Old wooden barrel…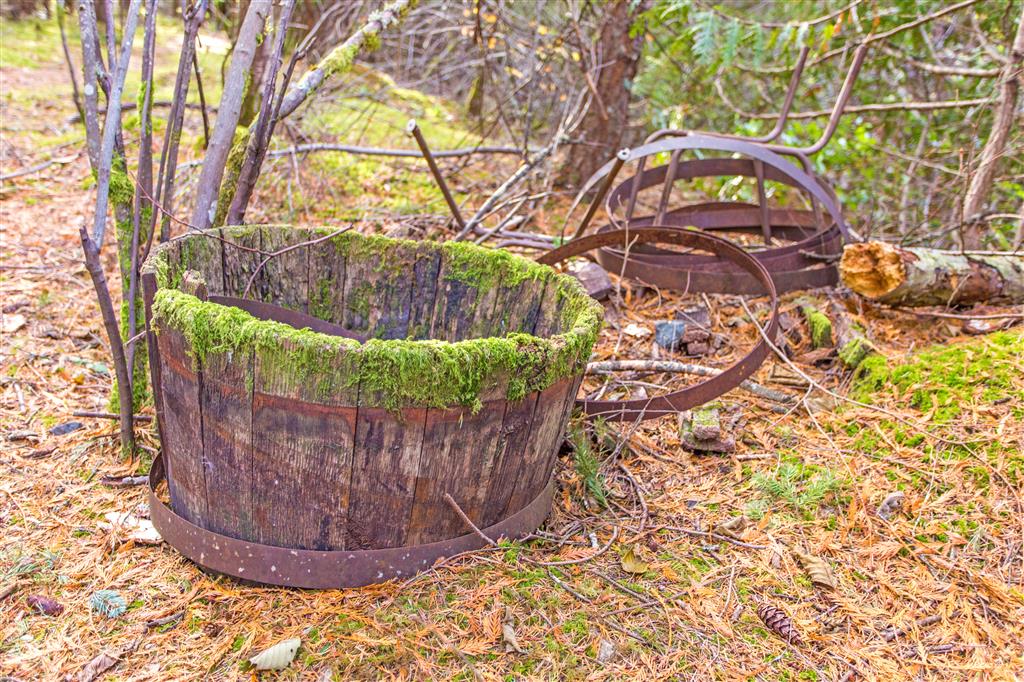 Another relic left over from the logging days…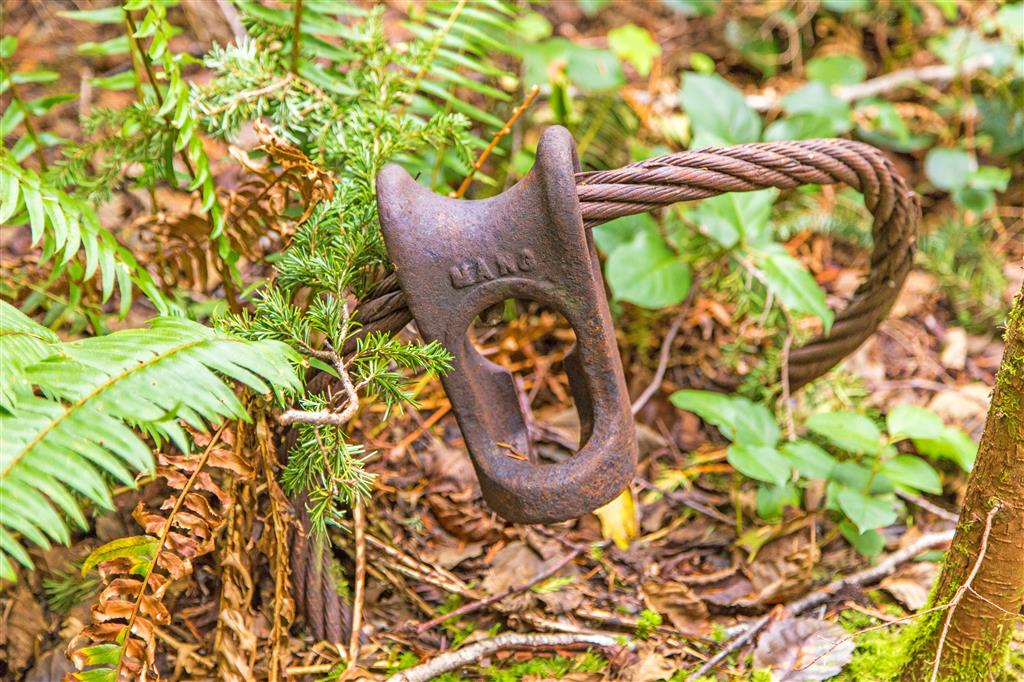 The only stream on the trail…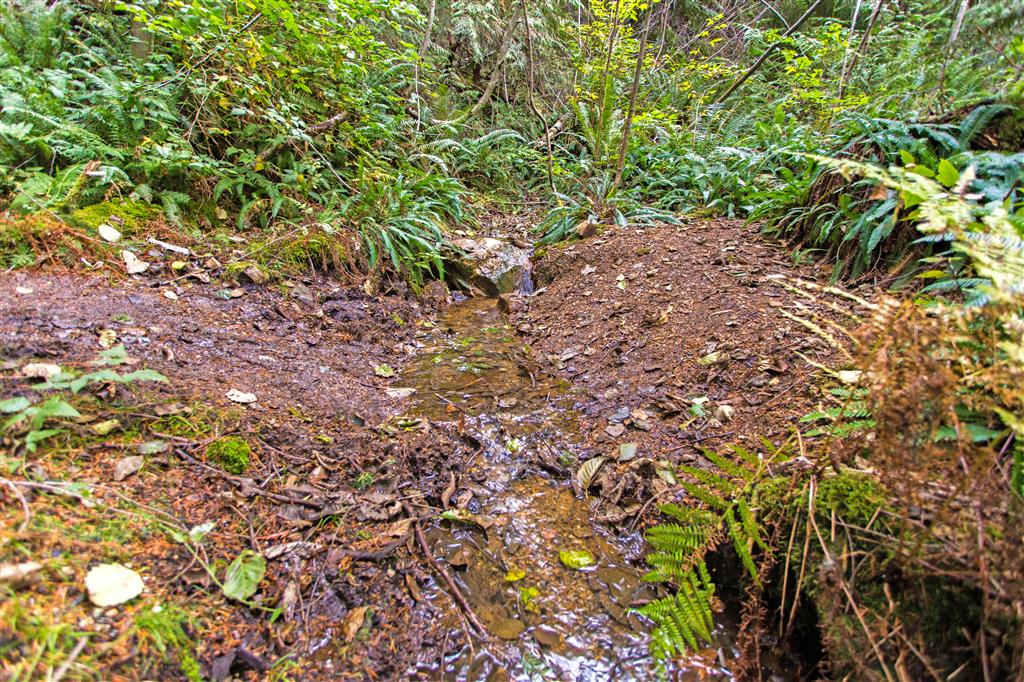 The old logging road…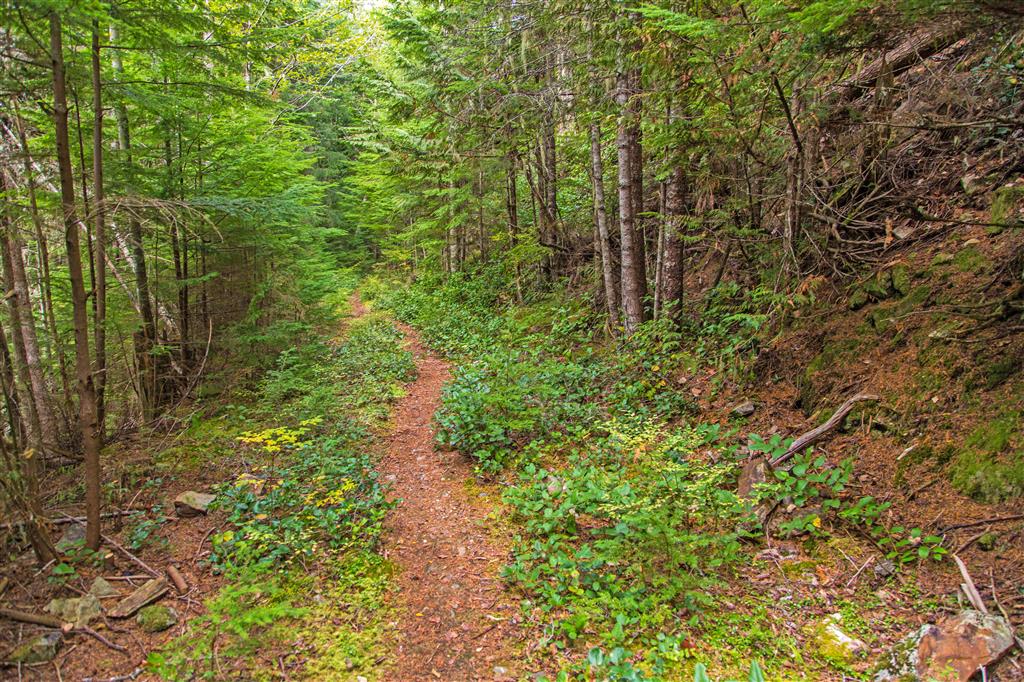 Nice notch step cut in tree…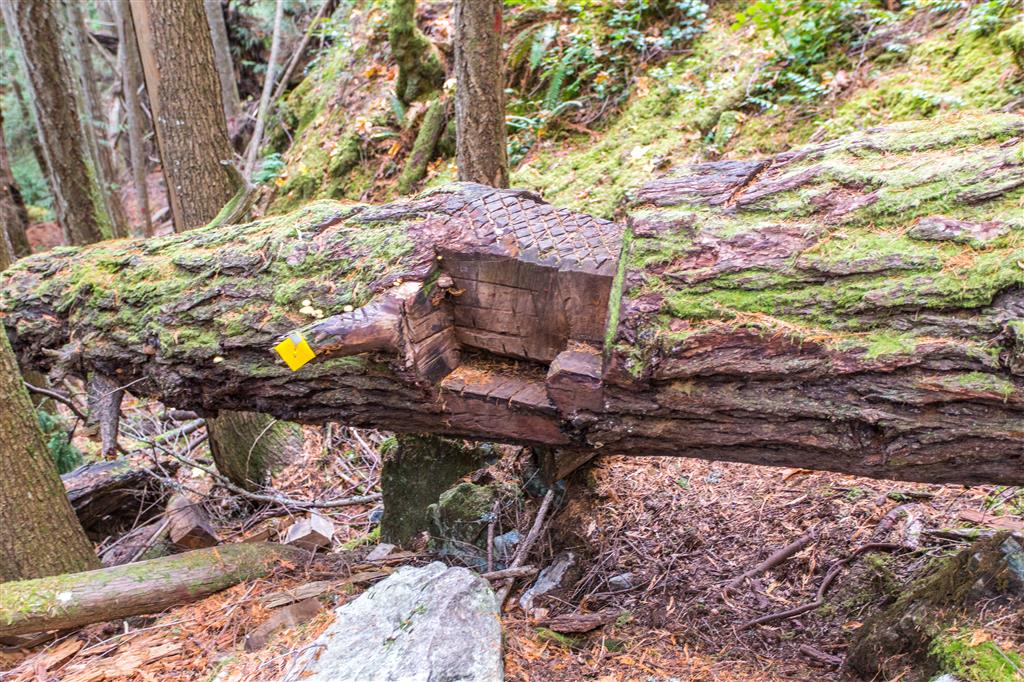 The trail was well marked…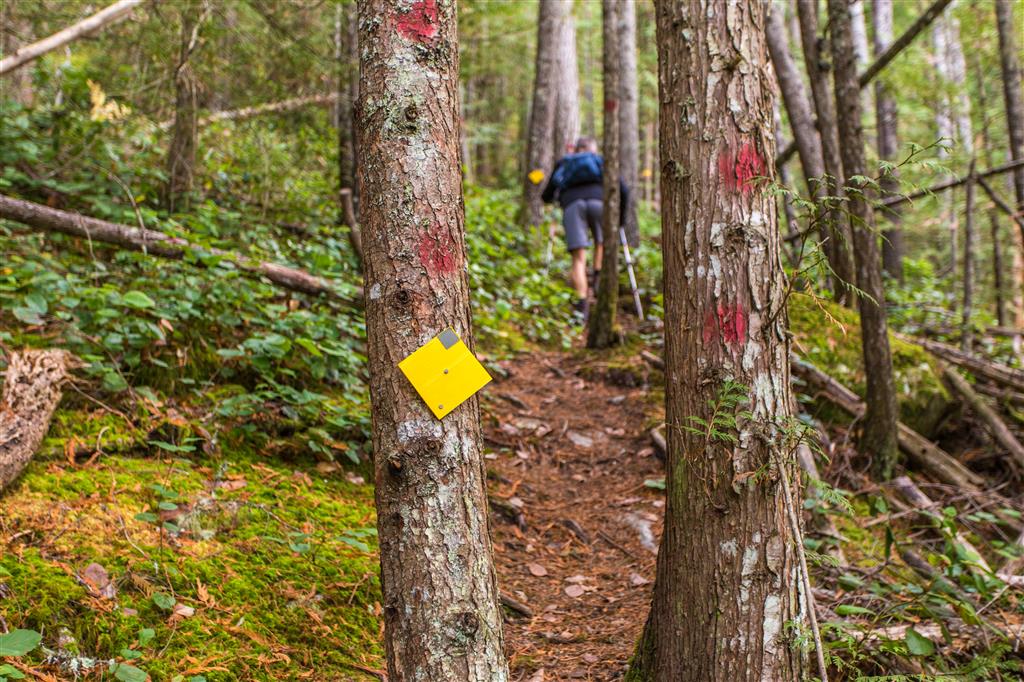 Some Arbutus trees on route…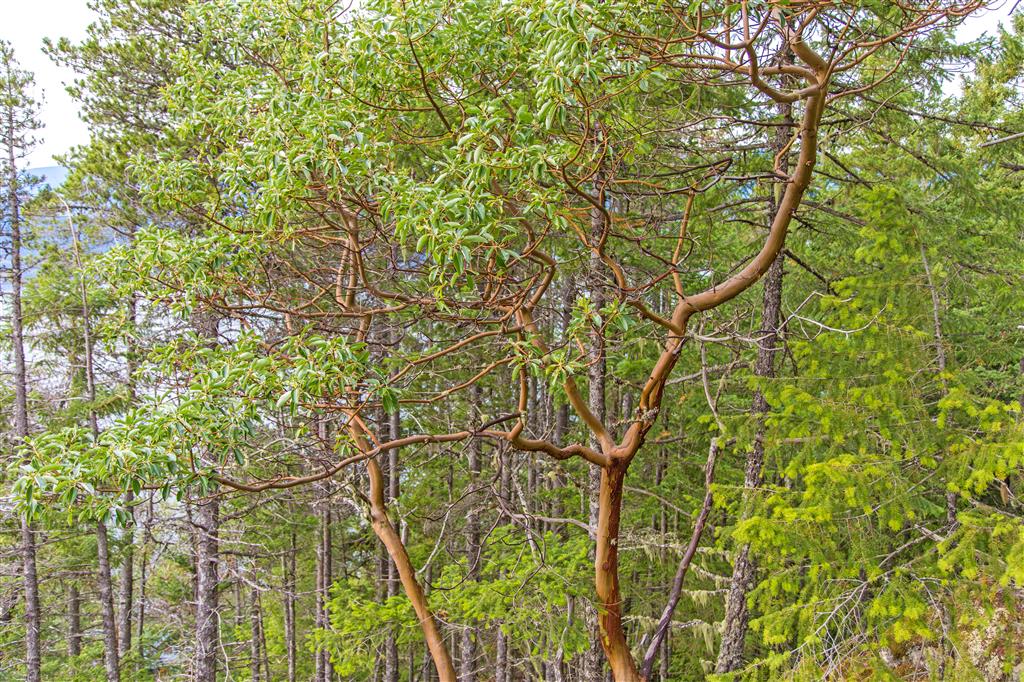 Trail pic…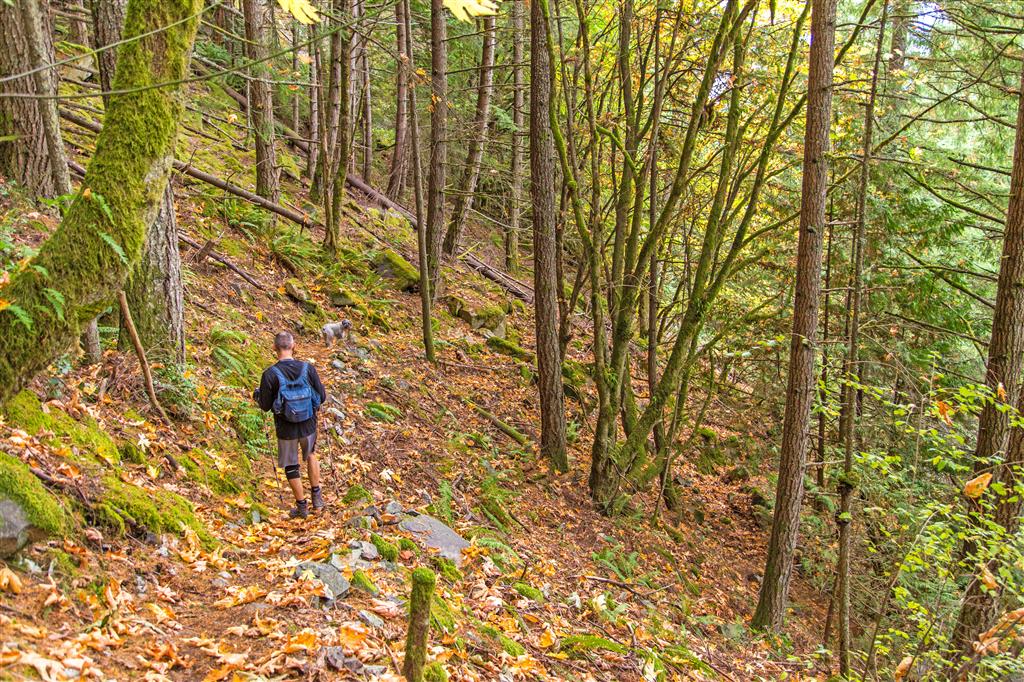 Trailhead…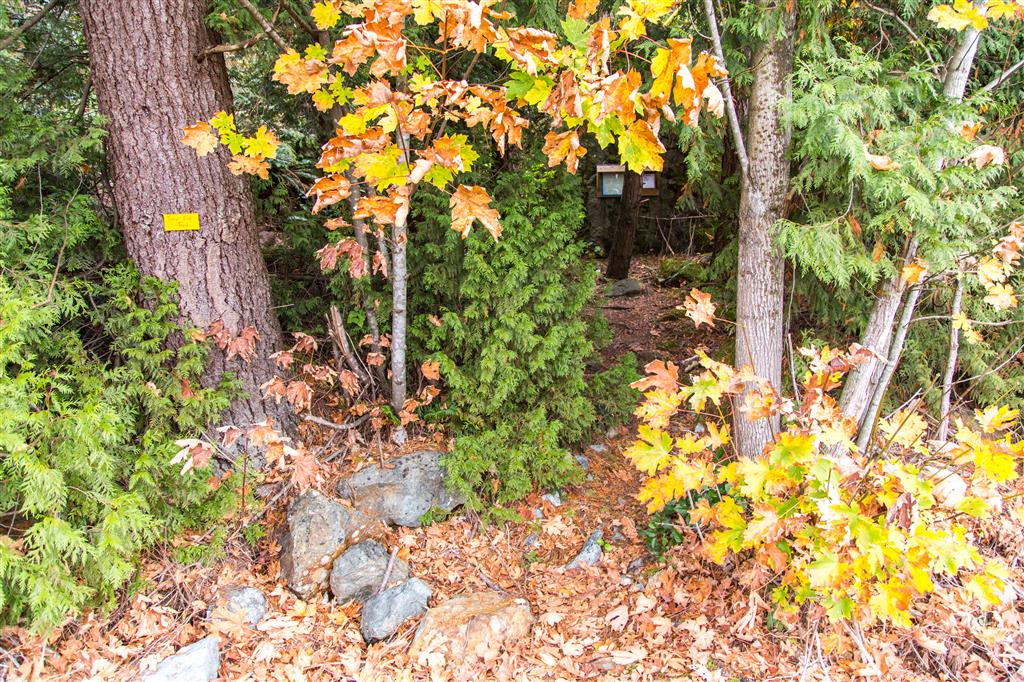 ★★★★★★★★★★★
Before heading out on your hike, make sure you are well prepared. This means, having the TEN ESSENTIALS. It is also important to leave a trip plan (route details and estimated return time) with someone you trust.
Bring your smartphone, fully charged and put it in airplane mode while hiking. I always bring back-up battery packs for extra piece of mind. It is highly recommended that you bring a GPS device; I use my smartphone with a GPS app (Backcountry Navigator). The GPS will work in airplane mode. Learn how to use it before your hike.
For anyone new to hiking, there is a rule to which hikers follow; it is called "Leave No Trace" or LNT. The concept is generally to pack out what you pack in and respect nature, so all future visitors can enjoy what you have enjoyed.
To learn more about LNT, please check out this BLOG by a certified LNT Trainer.
★★★★★★★★★★★