I love the Mt. Baker area and today, I ventured on the Lake Ann trail, which heads close to Mt. Shuksan. Along the way, you pass forests, alpine meadows, streams and views of Mt. Baker and Mt. Shuksan. We even saw pikas and marmots today. The trail to Lake Ann is well established and easy to follow. The lake is beautiful and so are the views of Baker and Shuksan. I recommend after reaching the lake to take the trail that leads to the Lower Curtis Glacier. For the most part the trail is in good shape – there are some scrambling sections. There came a point at which I stopped, but two others in my group scrambled down to the glacier and actually touched it ! I was enjoying the scenery and chasing a marmot (not really). The trail that leads to the glacier crosses into the North Cascades National Park.
NOTE – You will need a Northwest Forest Pass (one per car), which can be purchased in person at the Glacier Public Service Center at 10091 Mt. Baker Highway,Glacier, WA (Link to Map)
Or you can buy an epass in advance online at the Discover Your Northwest website
Border crossing tips: Bring passport, Nexus or enhanced ID !!; no fruit, no veges, no meat (this isn't a complete list !); trailmix is ok. There is an IGA just across the border if you want to get some fruit or a sandwich for your hike.
A great resource for current conditions for this hike is the WTA website.
Check it OUT !!!
The parking lot / trailhead are just 1.5  km / 1 mile before Artist Point (link below).
The stats to end of trail to Curtis Glacier…
Distance: 18 km (linear return)
Time: 7 hours
Low point: 1196 m
High point: 1620 m
Elevation gain: 424 m
Cumulative Elevation gain: 1060 m
Trailhead: 48° 50' 59.5" by 121° 41' 11" (Google Map)
The route…
The Photos…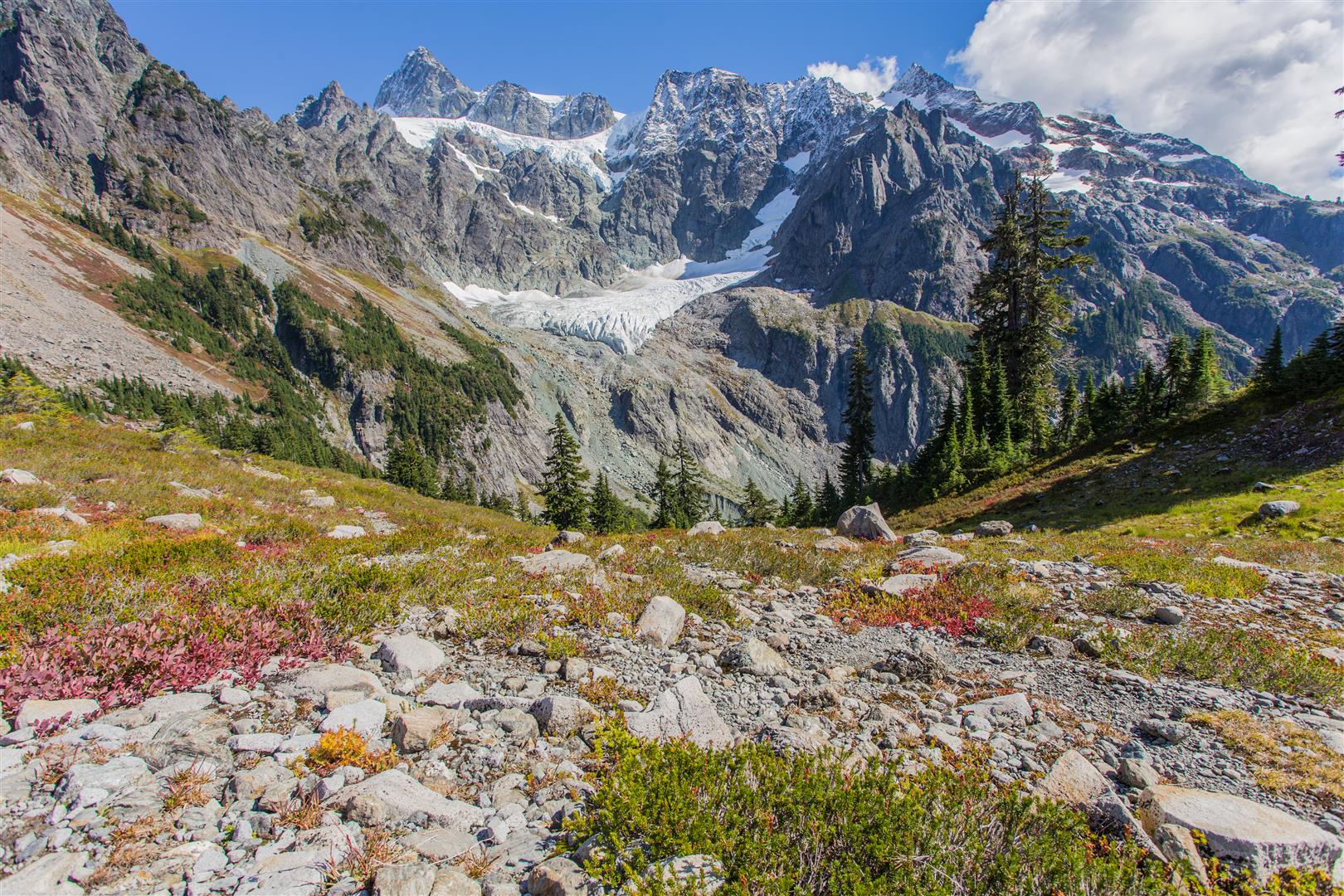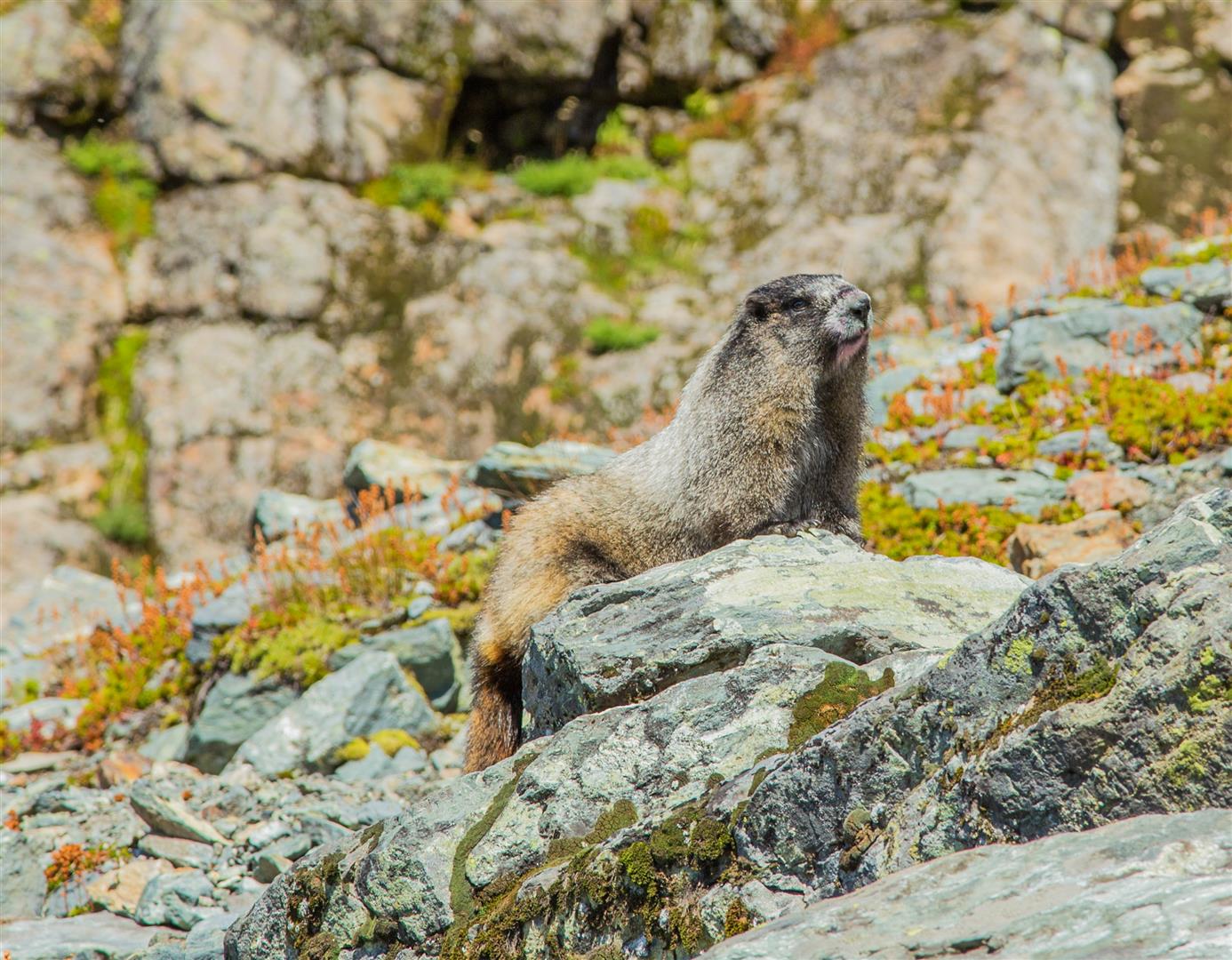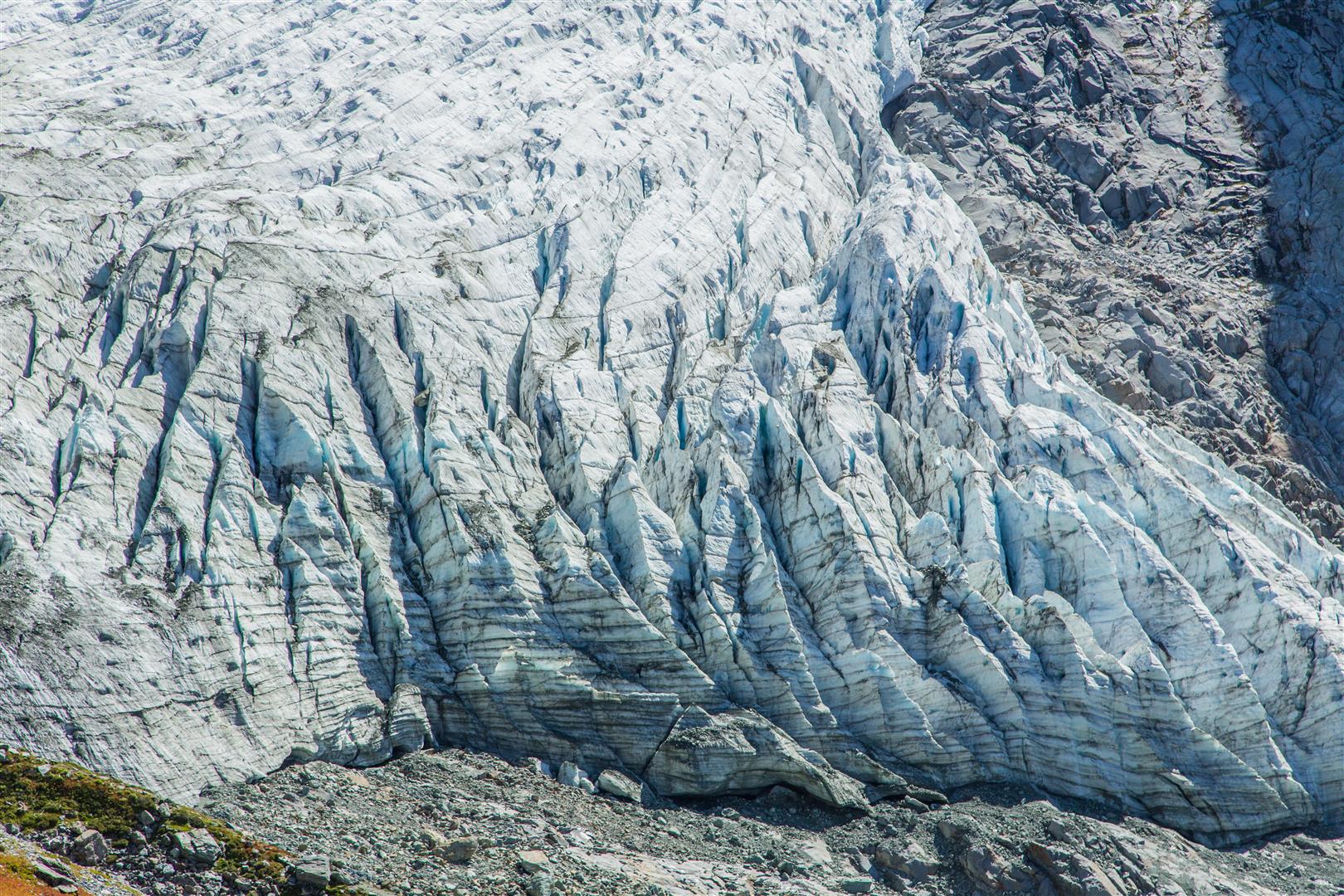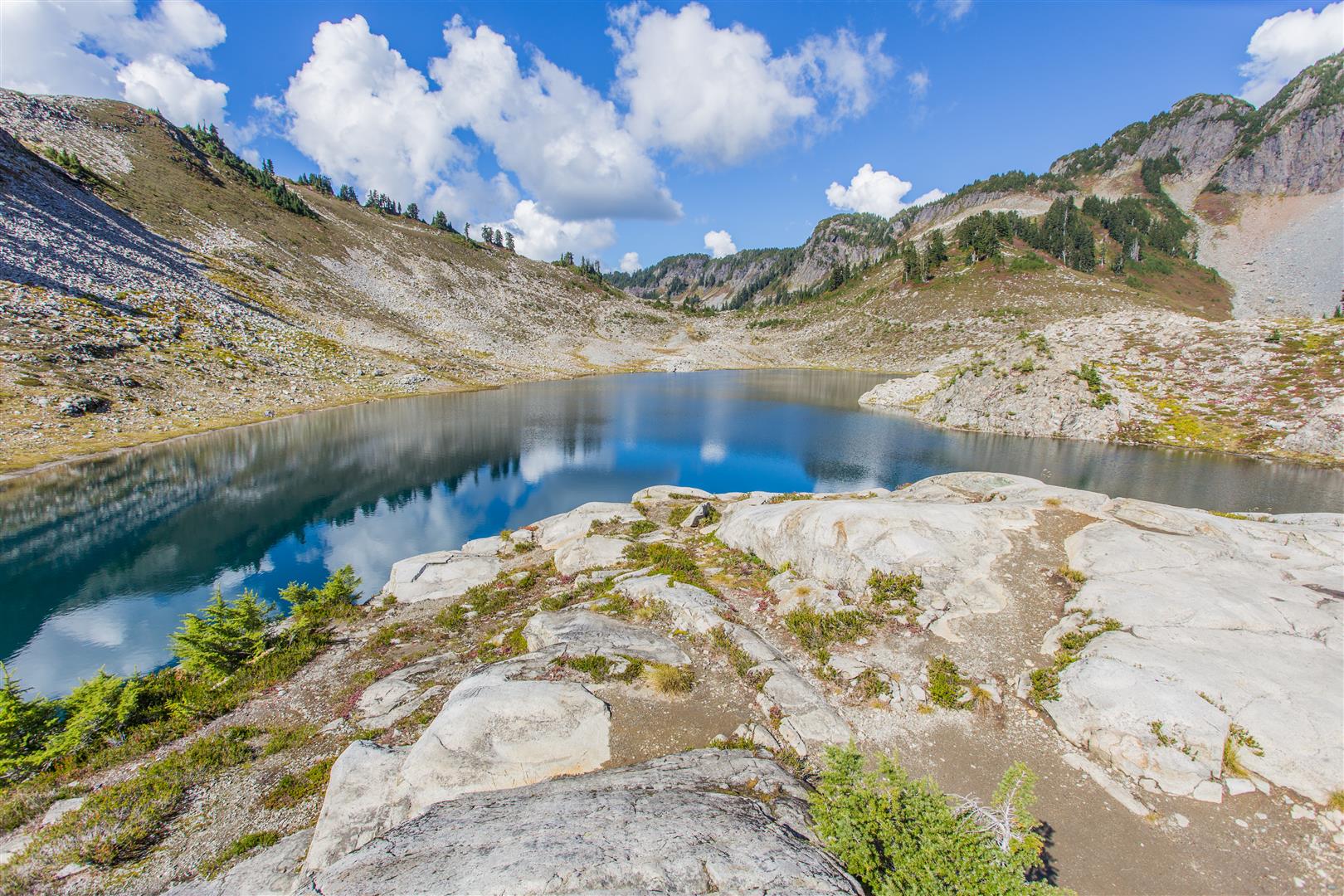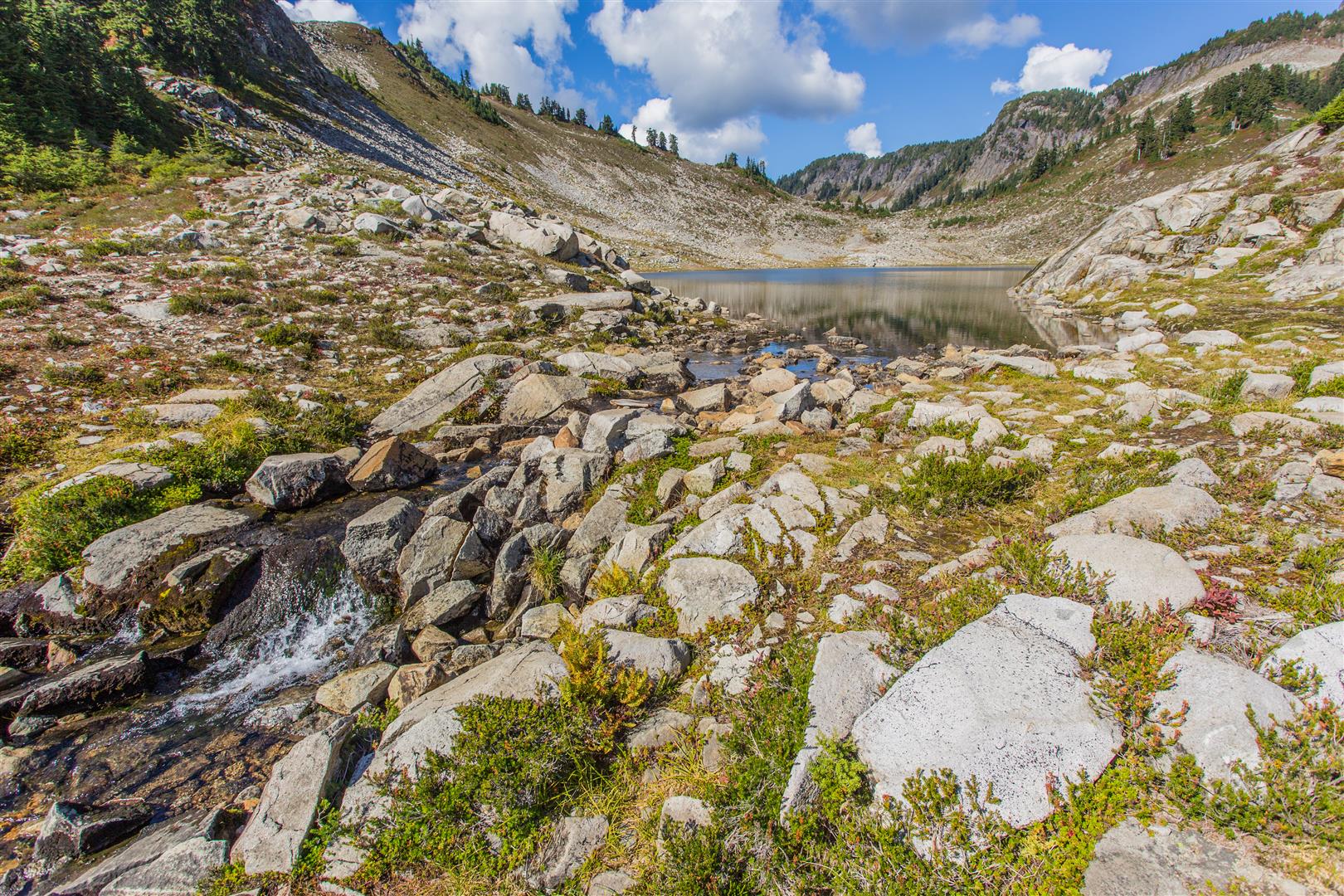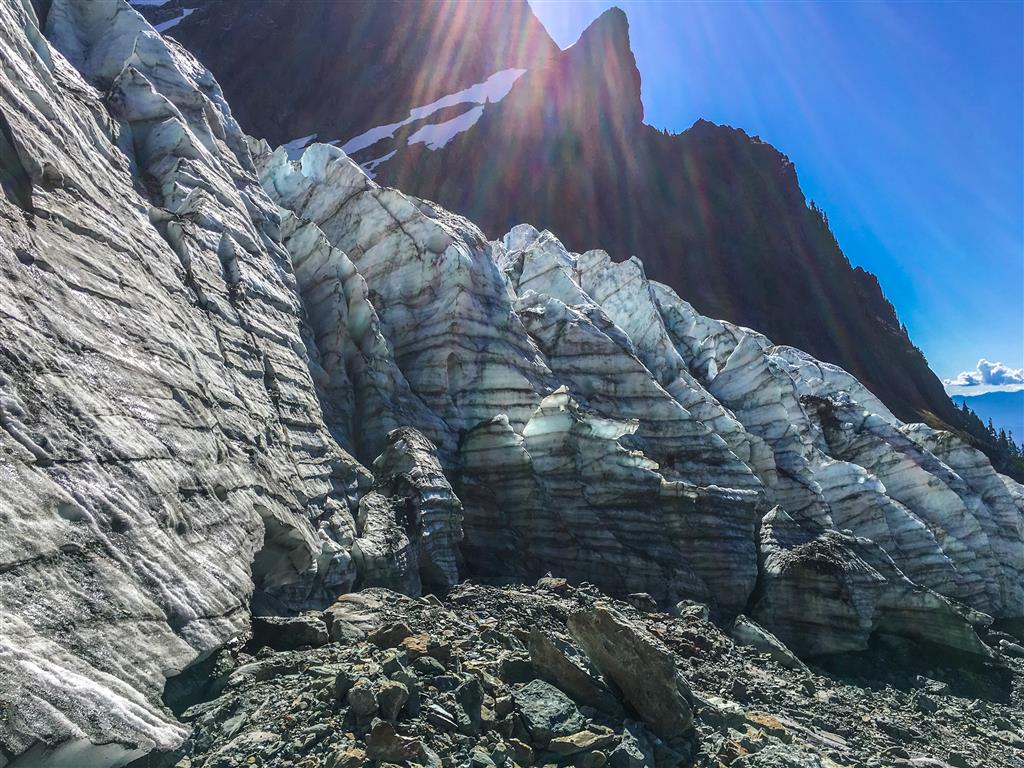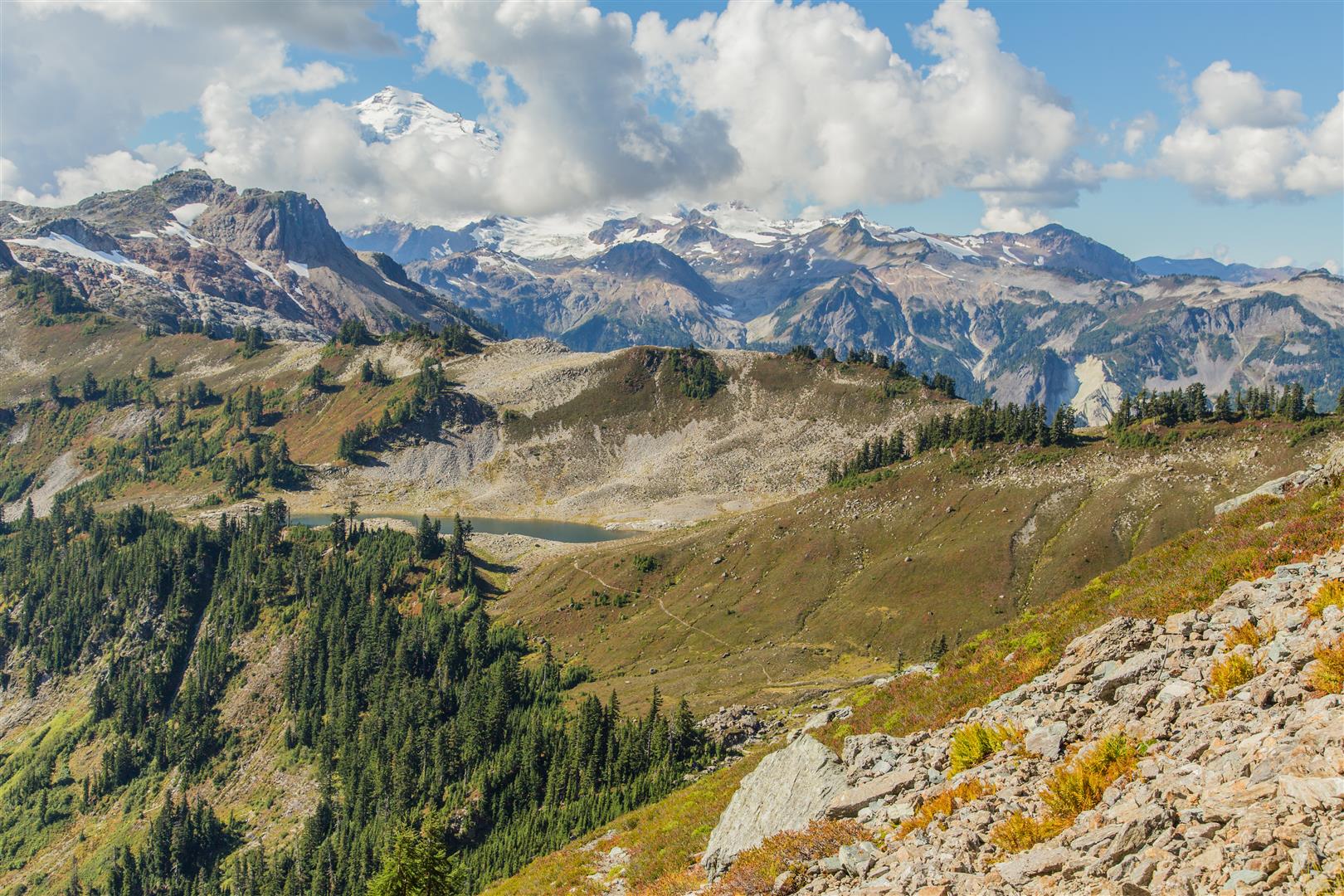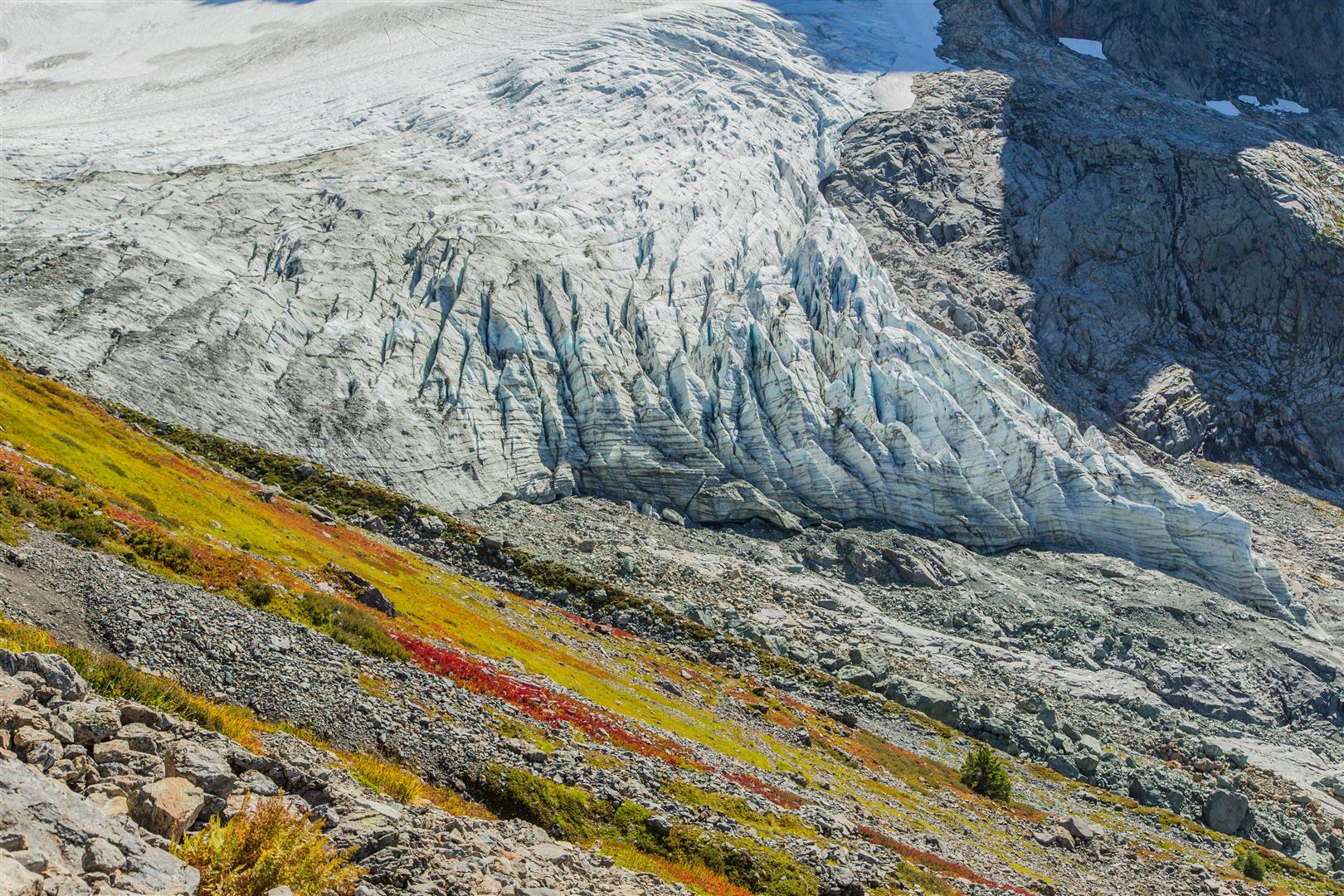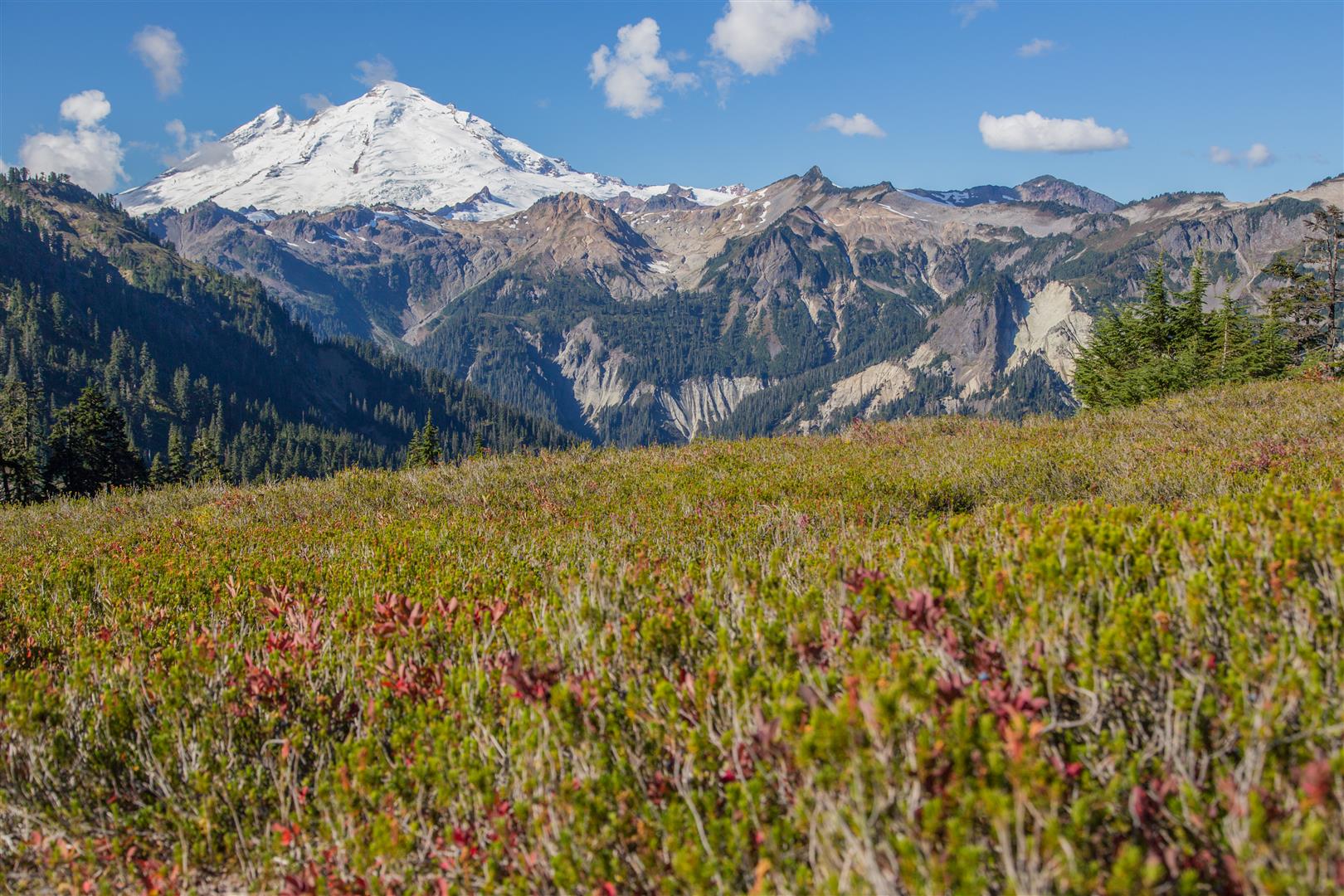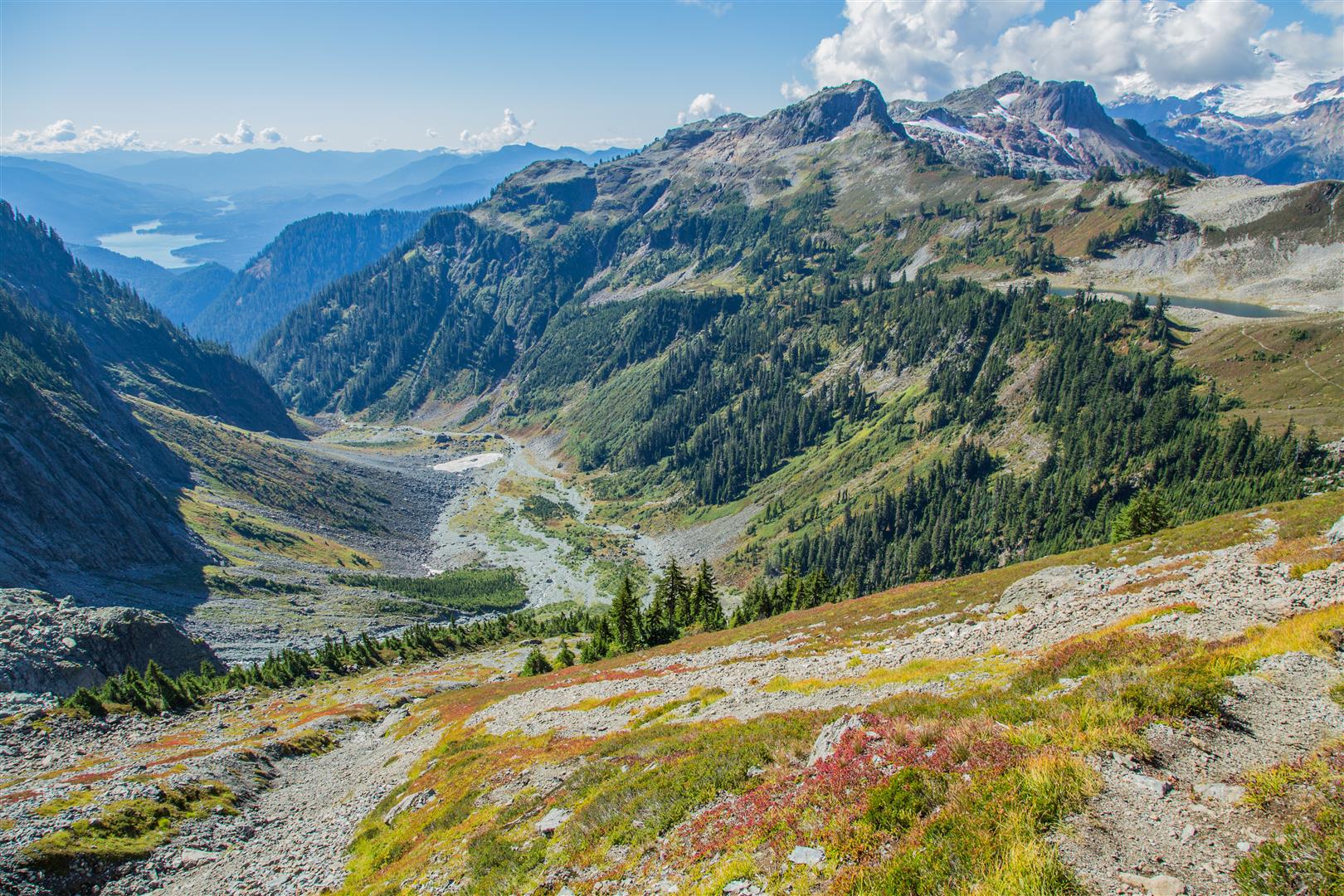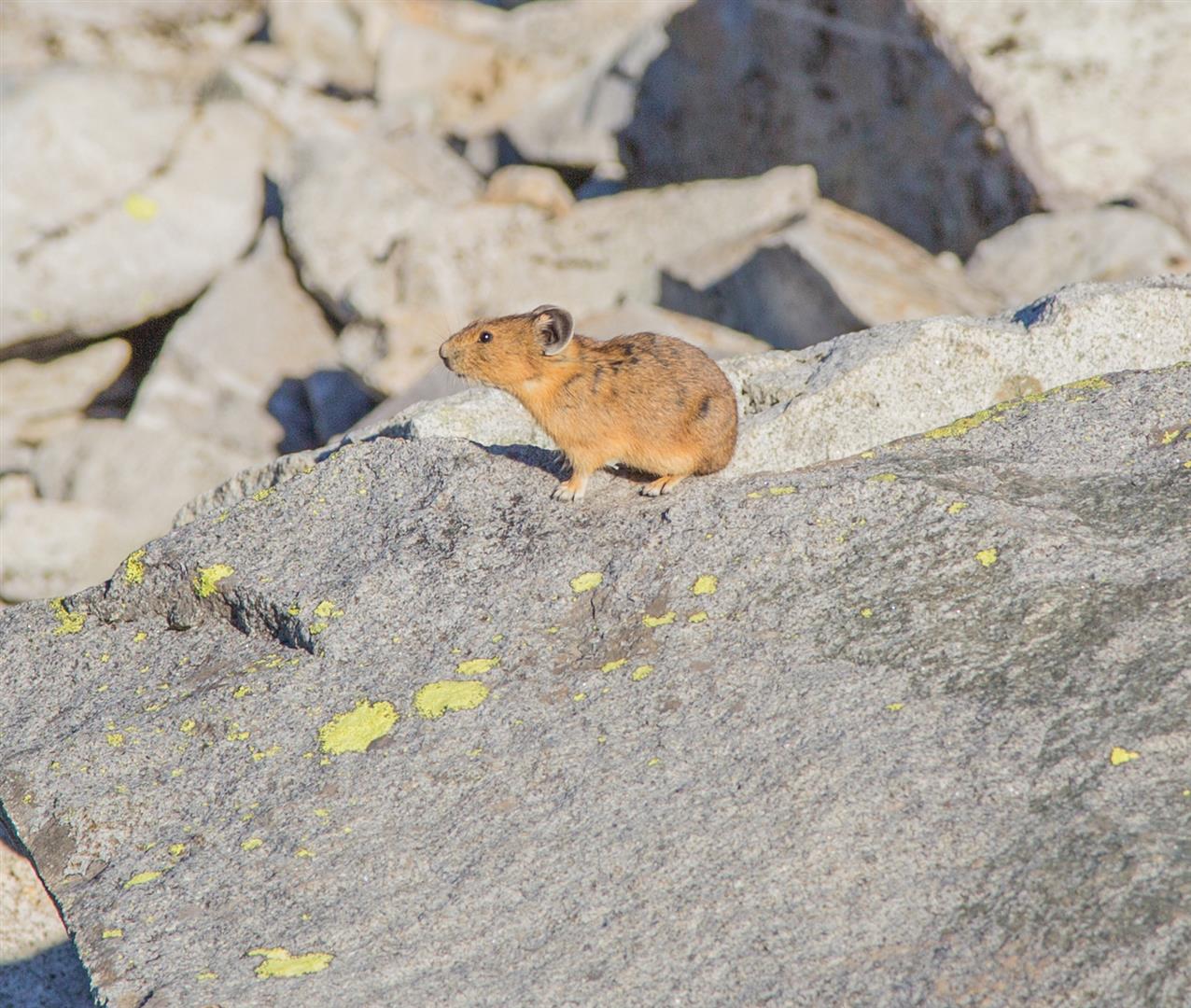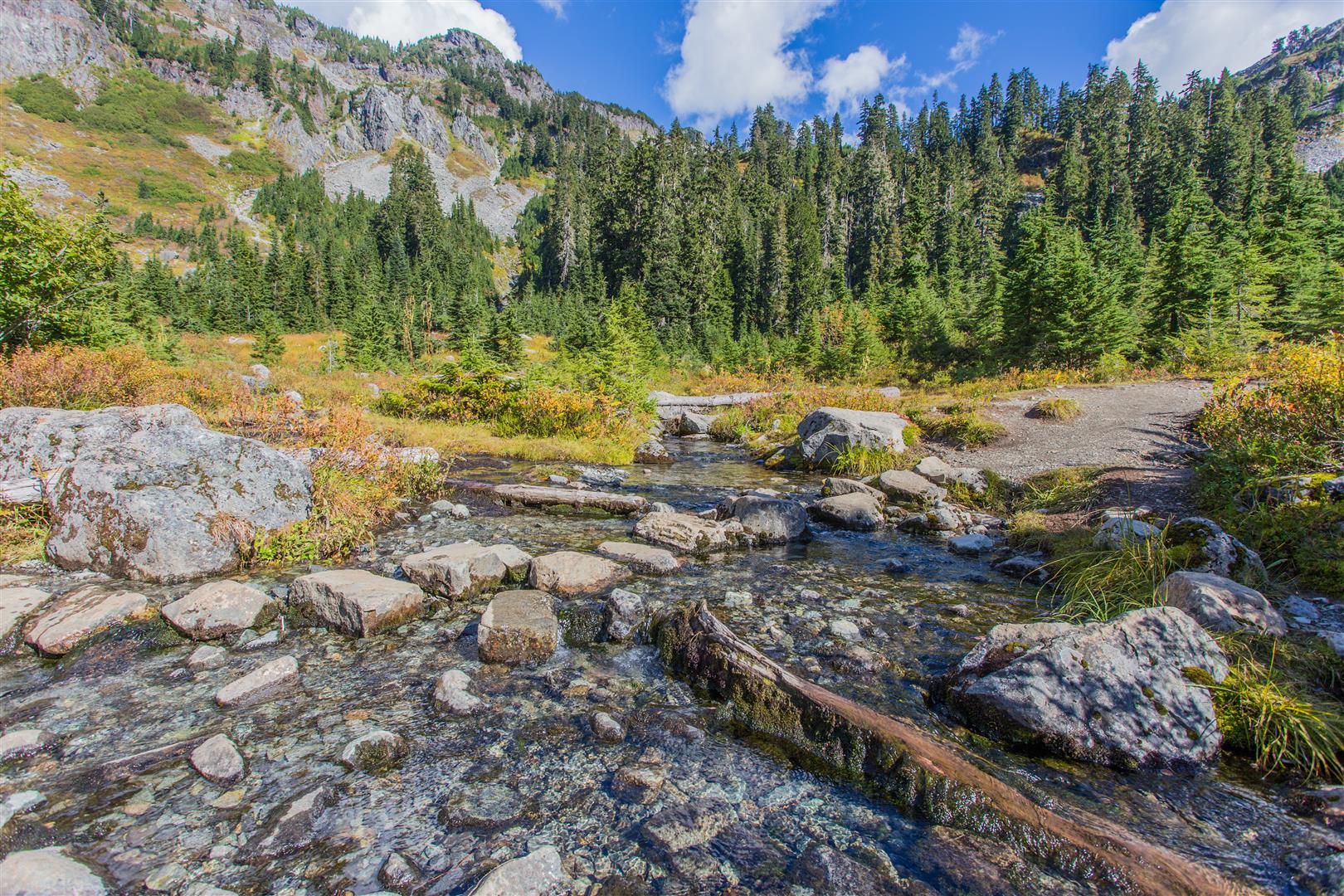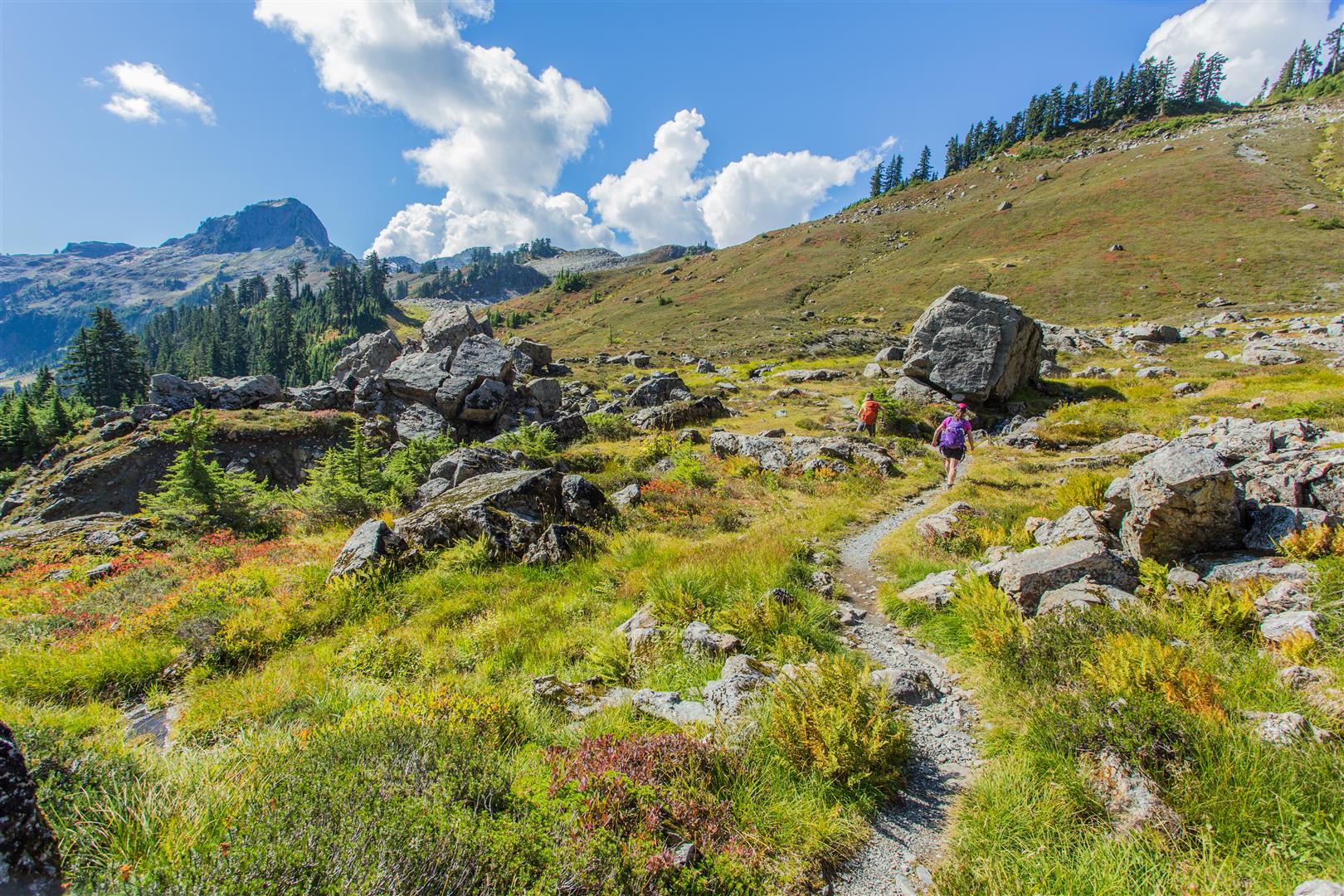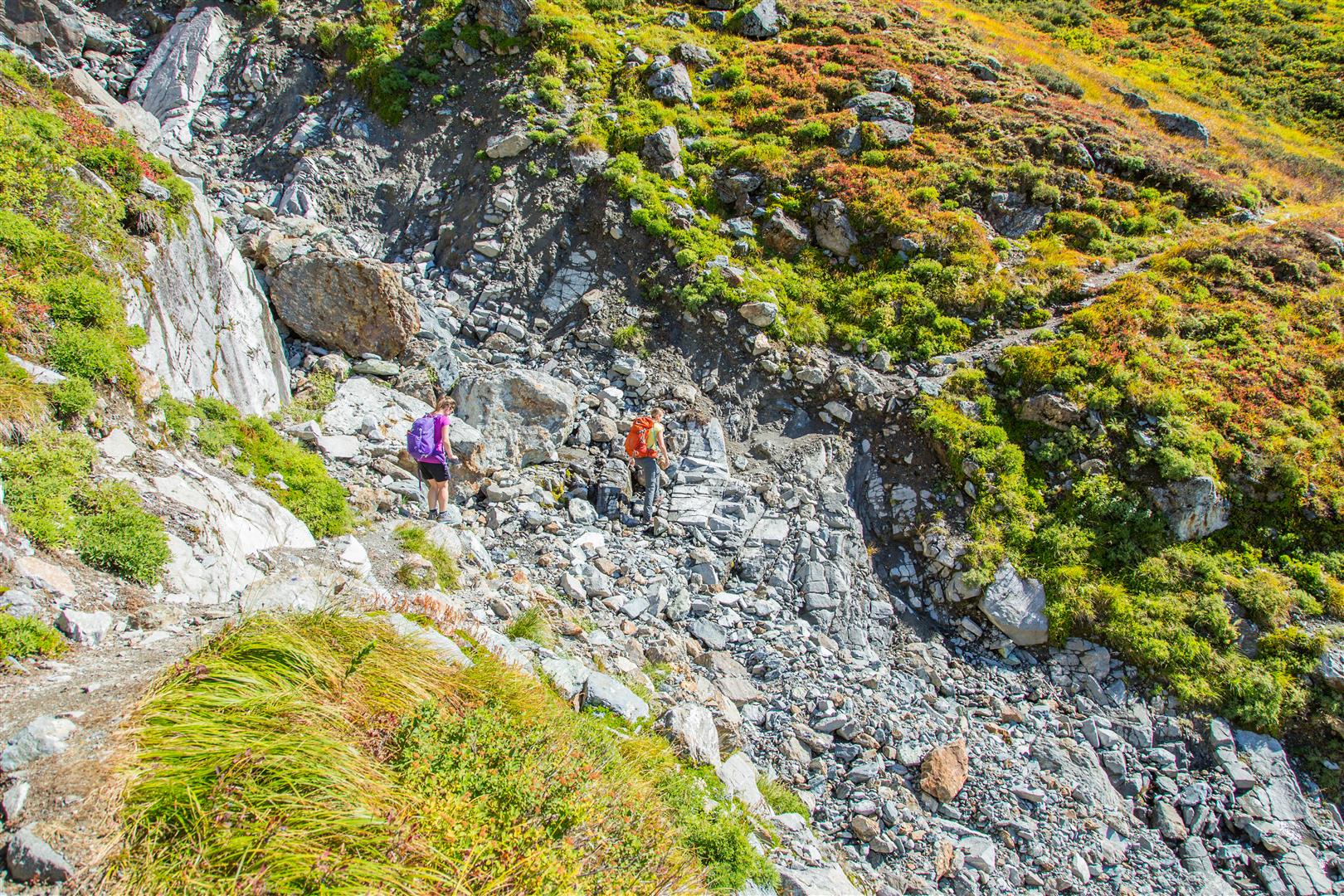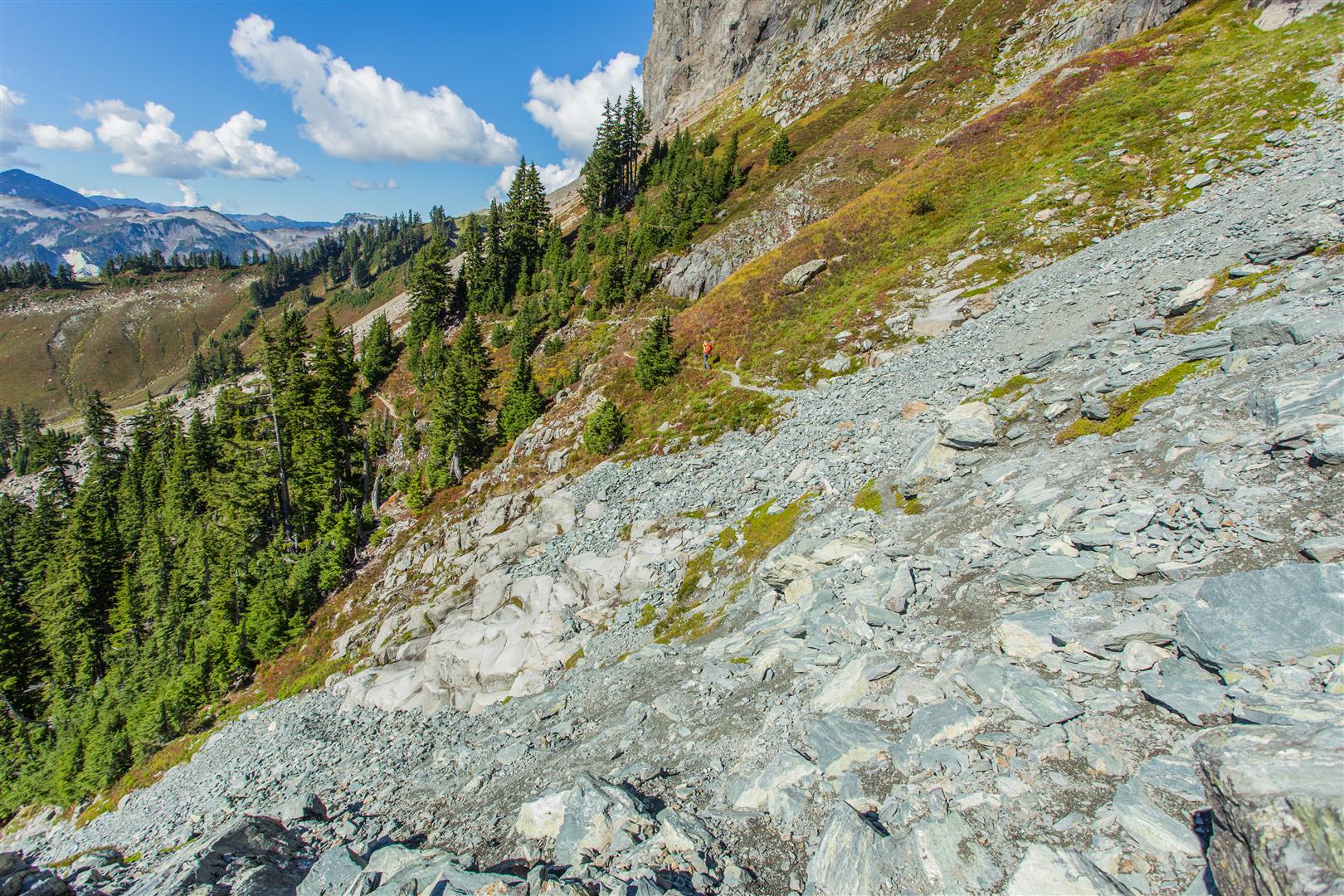 Link to all Lake Ann / Curtis Glacier Photos photos on Flickr
★★★★★★★★★★★
Before heading out on your hike, make sure you are well prepared. This means, having the TEN ESSENTIALS. It is also important to leave a trip plan (route details and estimated return time) with someone you trust.
Bring your smartphone, fully charged and put it in airplane mode while hiking. I always bring back-up battery packs for extra piece of mind. It is highly recommended that you bring a GPS device; I use my smartphone with a GPS app (Backcountry Navigator). The GPS will work in airplane mode. Learn how to use it before your hike.
For anyone new to hiking, there is a rule to which hikers follow; it is called "Leave No Trace" or LNT. The concept is generally to pack out what you pack in and respect nature, so all future visitors can enjoy what you have enjoyed.
To learn more about LNT, please check out this BLOG by a certified LNT Trainer.
★★★★★★★★★★★