The DeBoville Slough is a 2.2 km long body of water linking the Pitt River with Hyde Creek.
There are dykes on both sides of the slough which make great walking and biking paths.
The scenery is great and you might even see a bear. I saw two bears on my trip, but they were at a distance and didn't really care about me.
With blueberry fields to the north, blackberries around the slough and fish in the slough, this makes a great place for bears to dine.
You have the choice of the north dyke or south dyke, which are both equally great. After reaching the Pitt River, you can head back or explore the shore of the Pitt River with a walk to the north or south along continued dykes.
There are two parking lots located on the east side of Cedar Drive. This is the location of the biggest parking lot HERE.
Distance: 5 km (to Pitt River and back)
Time: varies
Low point: near sea level
High point: near sea level
Elevation gain: minimal
Trailhead for south Dyke: 49° 17' 7.4" by 122° 44' 1.0" (Google Maps and navigation)
The south dyke route with downloadable gpx…
The Photos…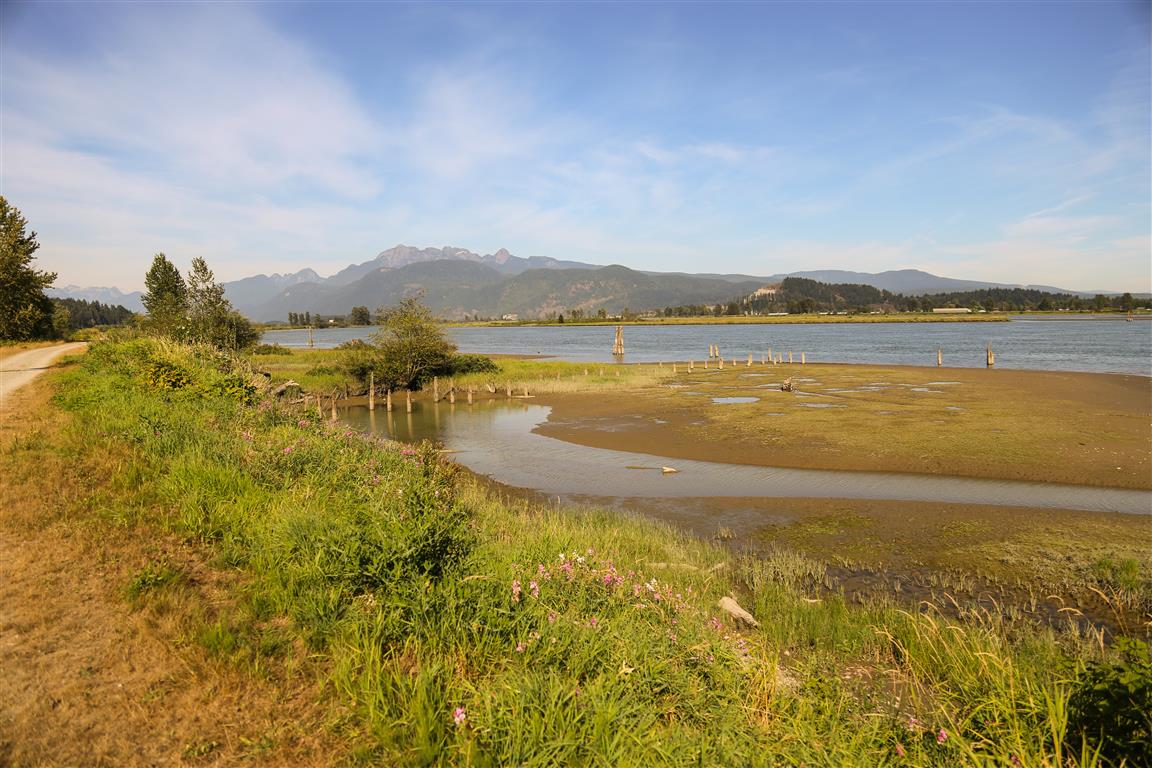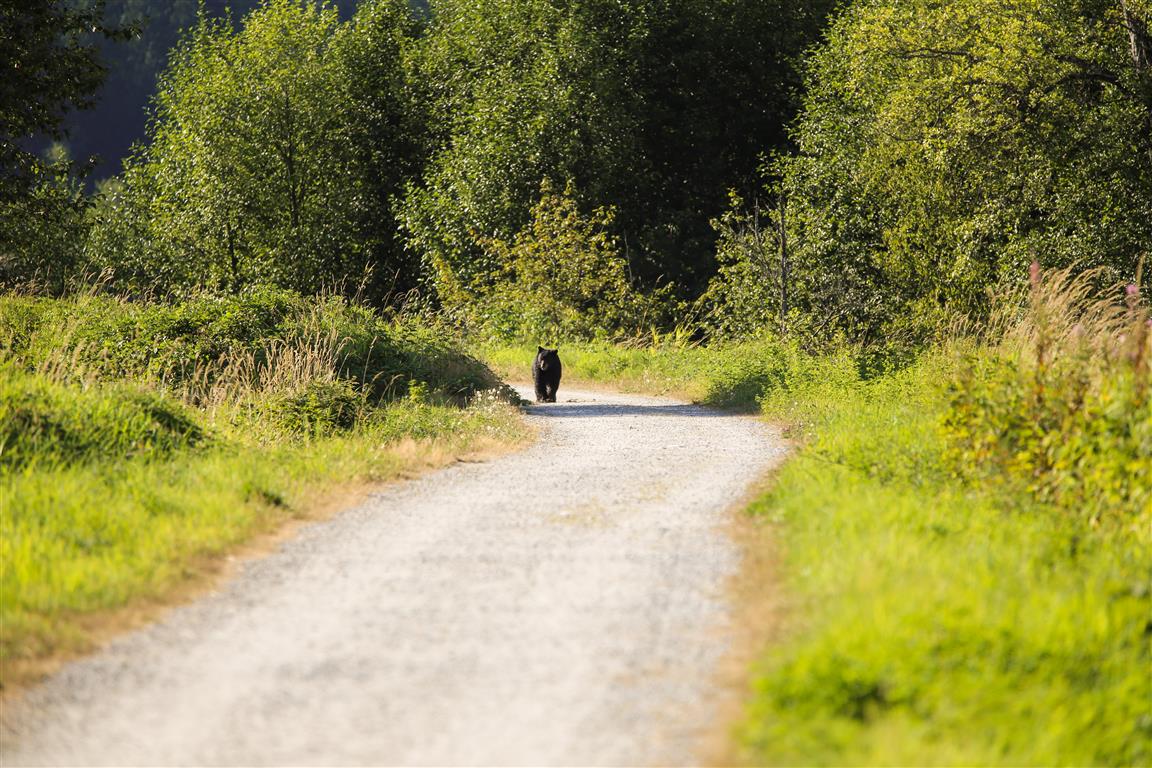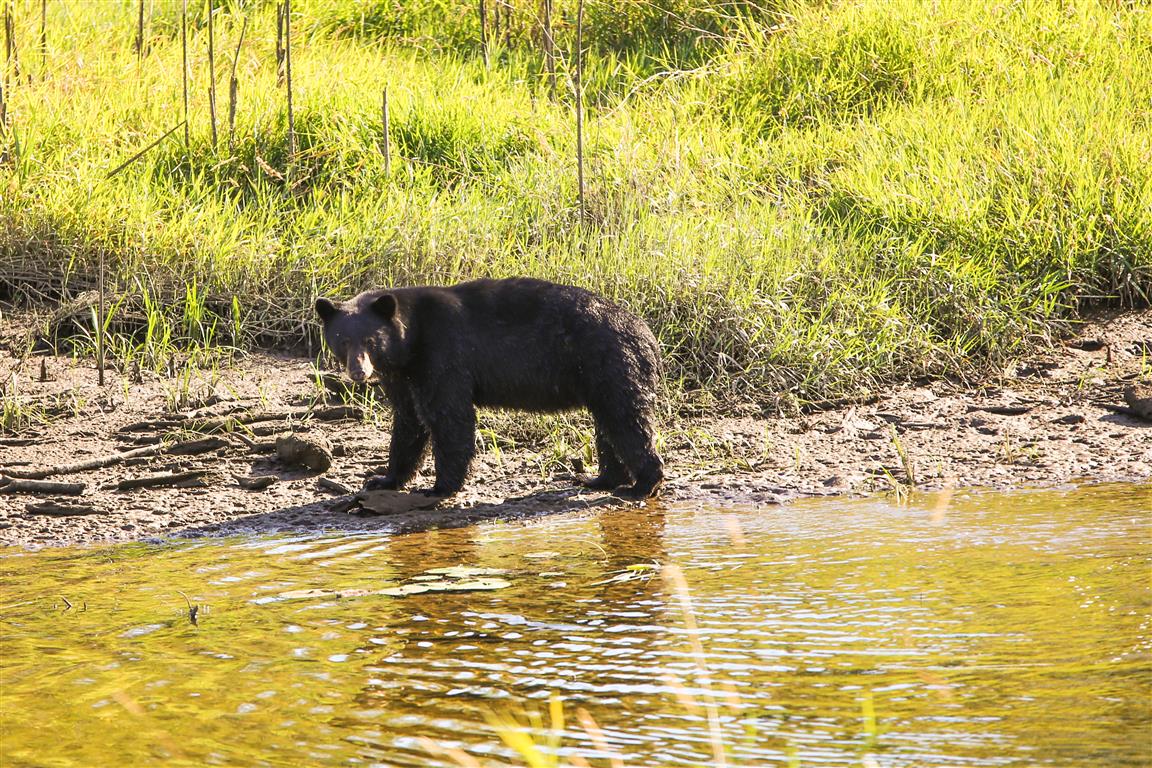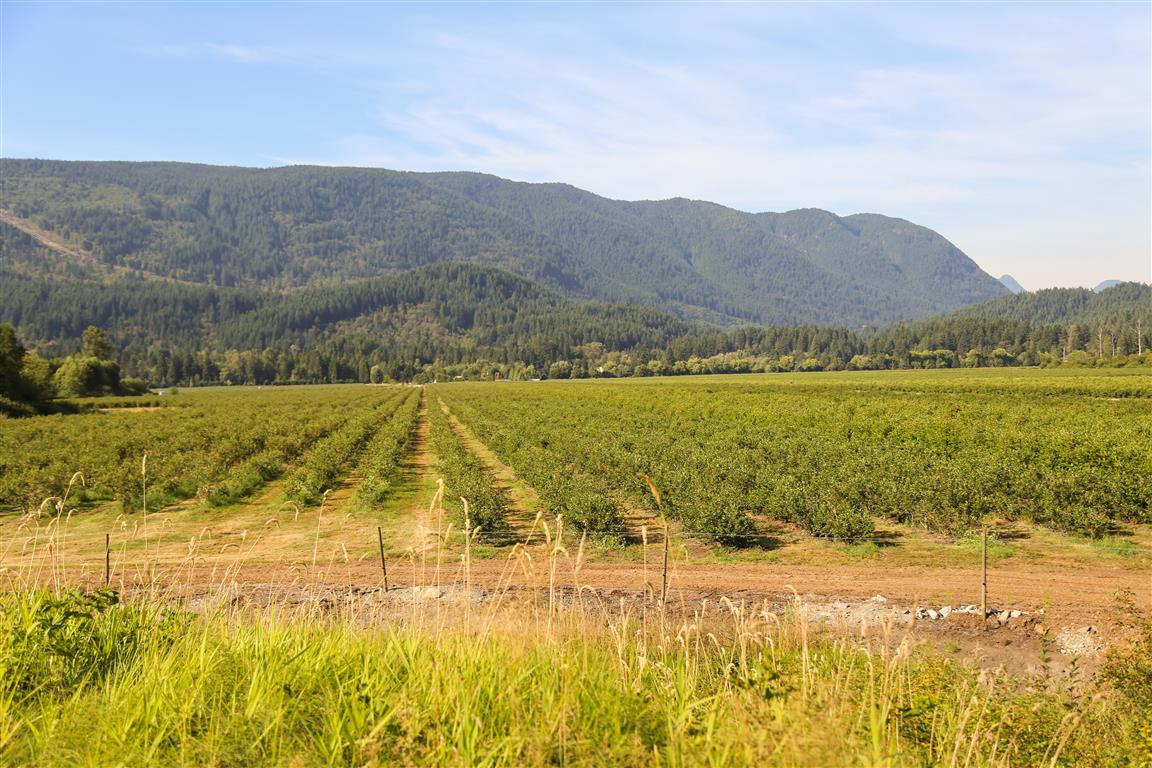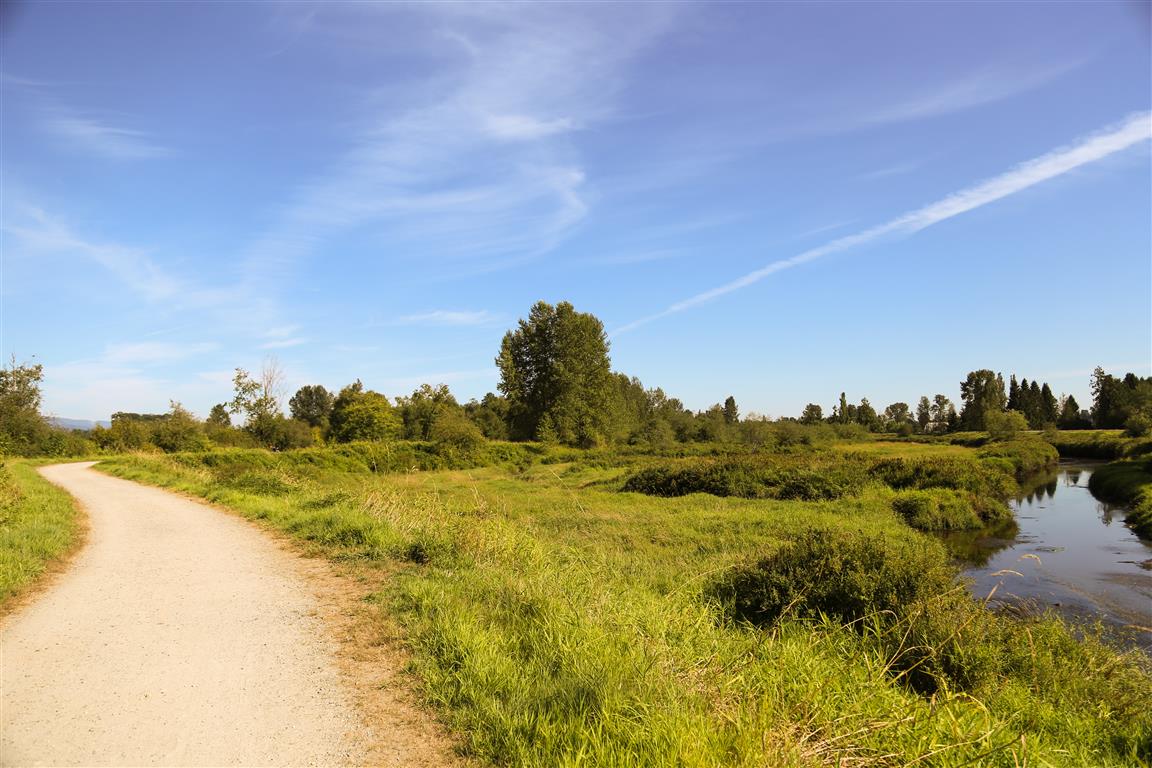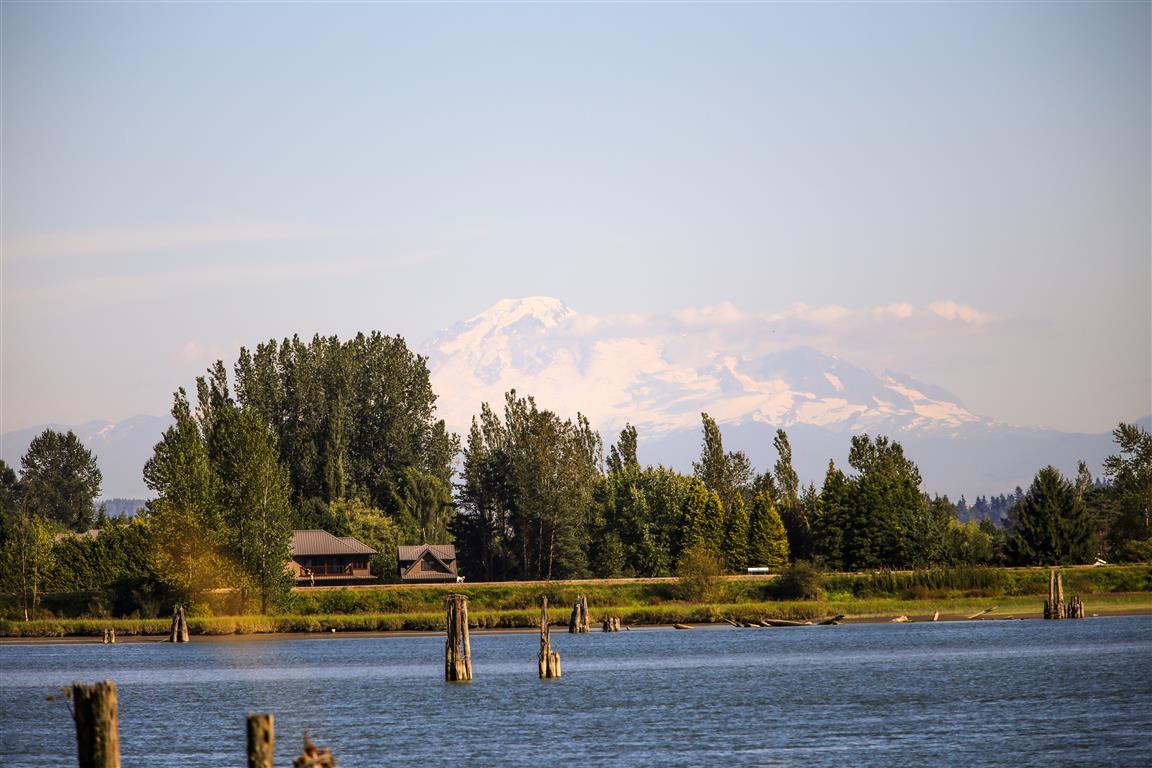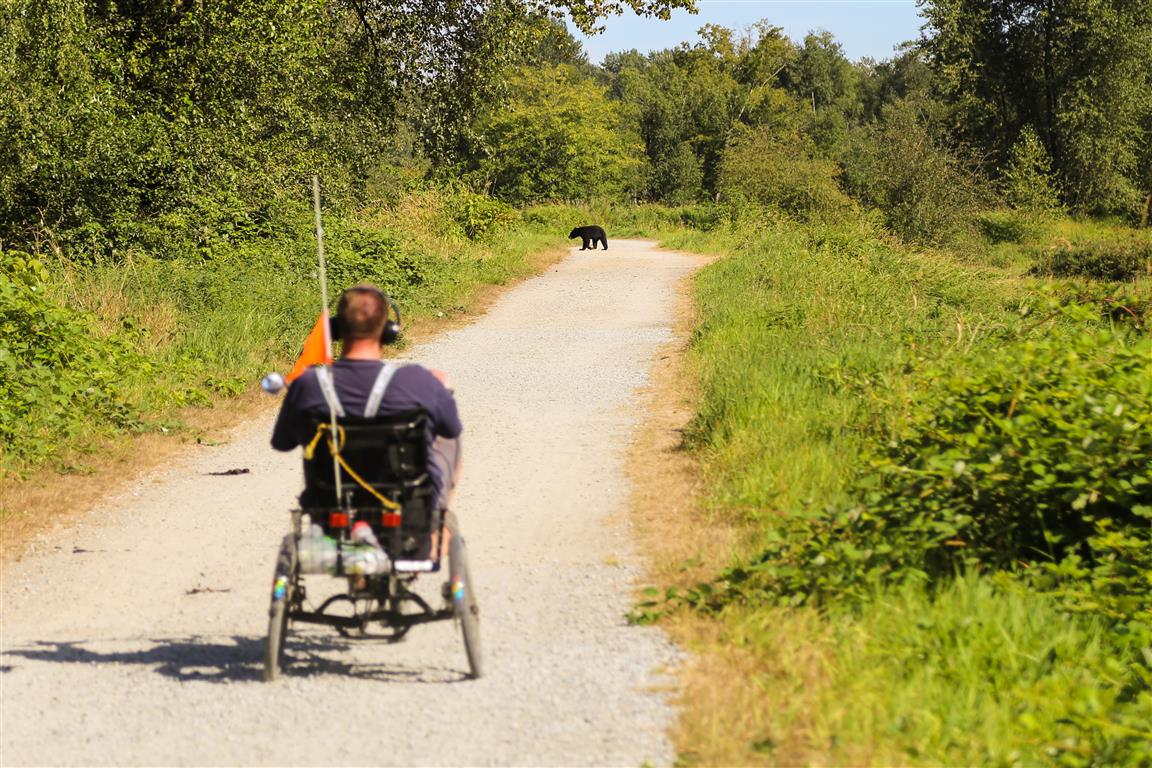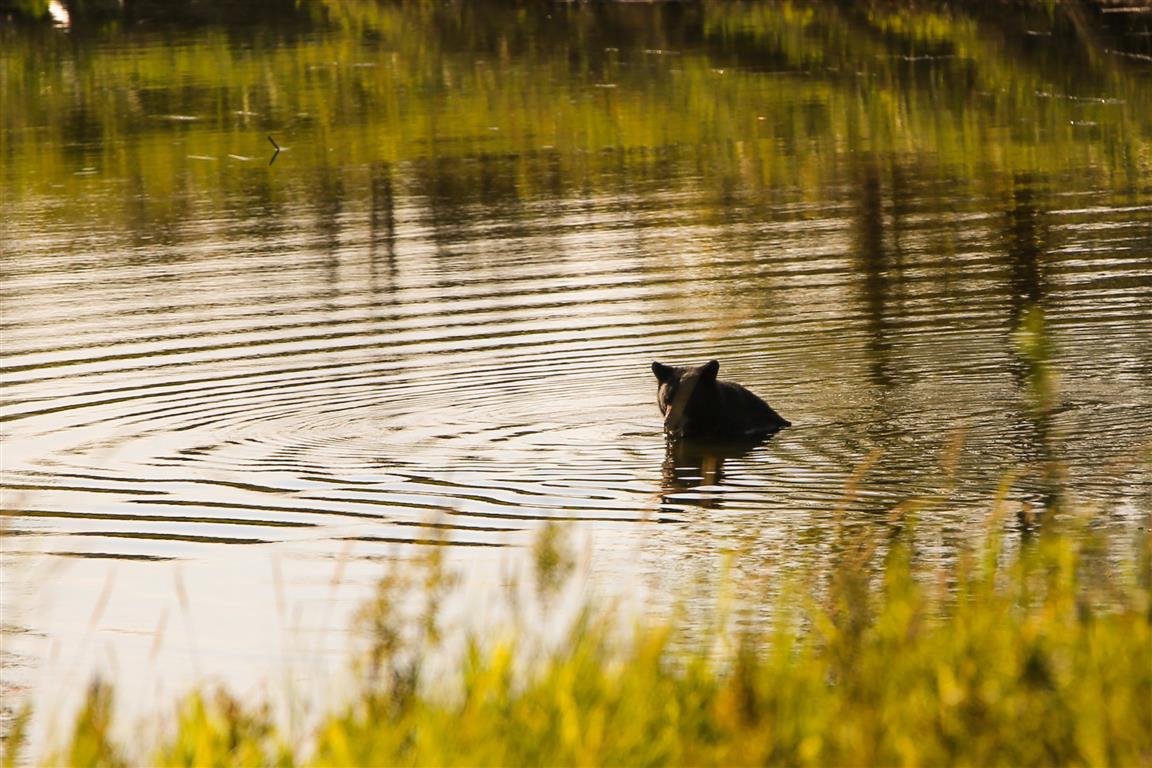 The Photos…