As mentioned in the History section, Buntzen Lake's history as a hydroelectric reservoir dates back to 1903.  The following photos I found online from the City of Vancouver Archives.
Below is a photo of Buntzen Lake near the present North Beach and Suspension Bridge…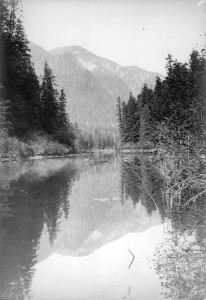 Below is a photo of a large tree being cut down. Note, the springboards used to stand on while the men saw through the tree. Walking around the Lake today, you can still see many large stumps with the springboard notches.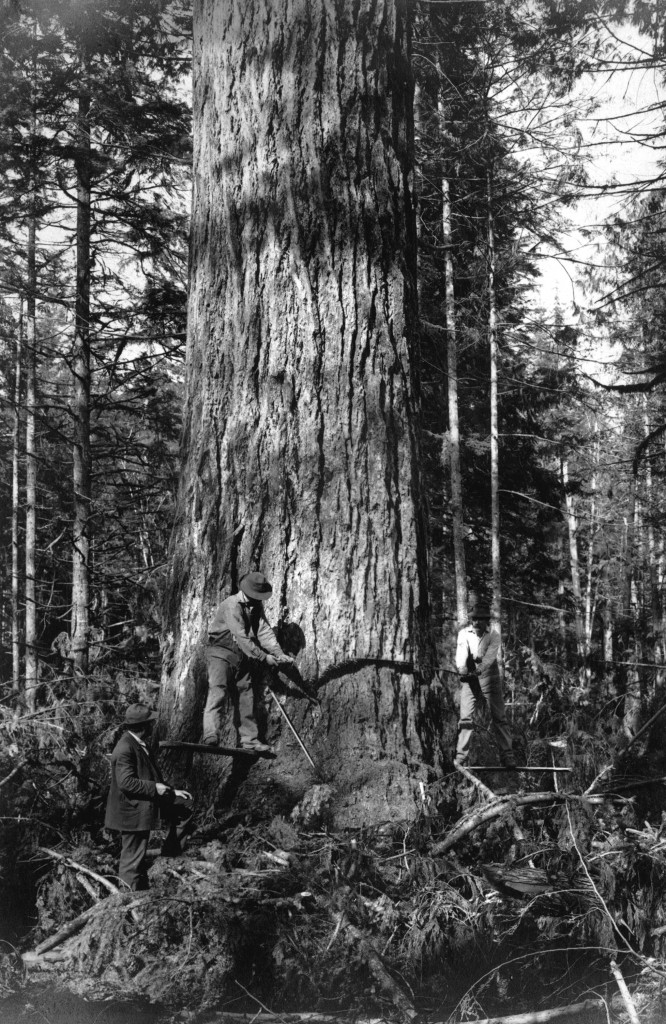 The tunnel at the north end of the Lake was an engineering feat. The image below shows tunnel construction…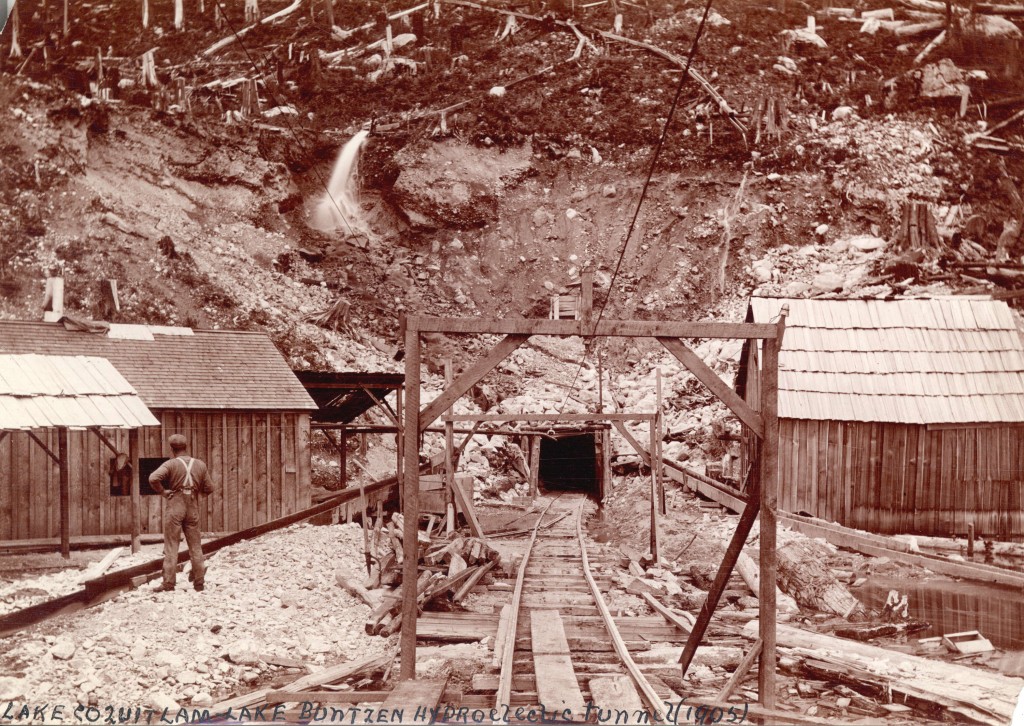 Thousands of workers worked on the tunnel project and a mini town was built on what is now the North Beach of Buntzen Lake. Below are some photos of the tunnel camp…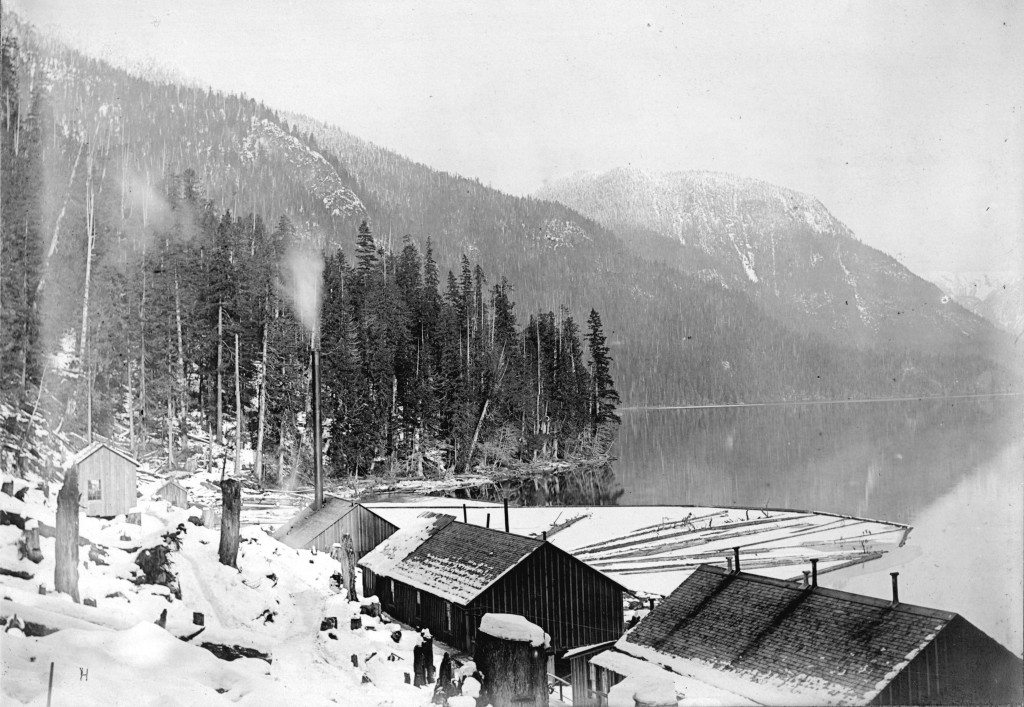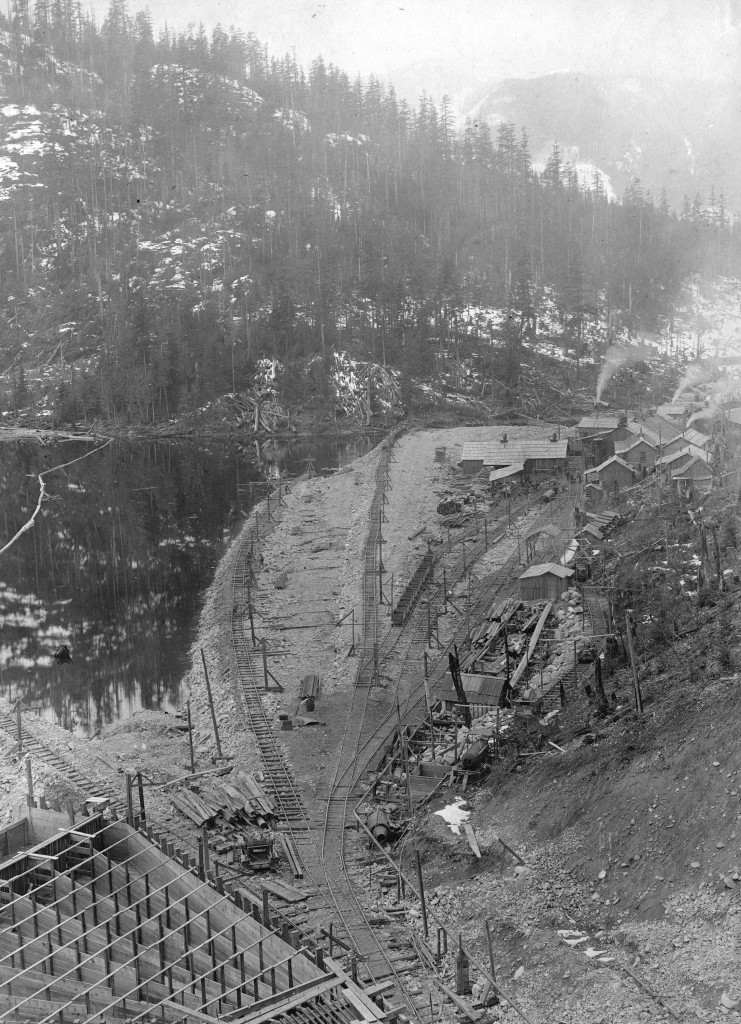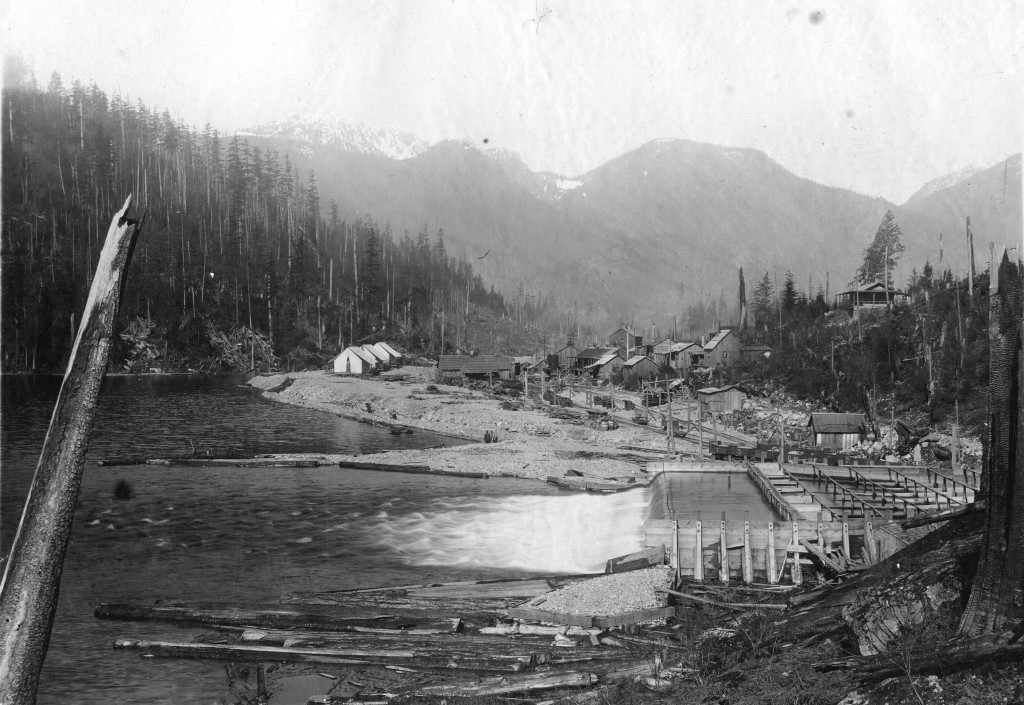 The area around north beach was recently (May 2014) scanned for artifacts by someone and the artifacts were on display on the memorial. I think this is very cool. Below is a photo of the artifacts…
Large Penstocks, some still seen today, were used to carry water long distances. Below is an old photo of Penstock construction…