This is one of the difficult hikes at Buntzen Lake. You should consider the 'Diez Vistas' hike easy before attempting this one.  We started at 8:30 am and ascended the Halvor Lunden trail from the Buntzen Lake Parking lot. The temperature was 9 degrees when our group of 4 started. We made to Polytrichum Lookout in about 1 hour, to the lake's district 1 hour after than and then Lindsay Lake just before the 3 hour mark. We took a short detour to see The Pulpit Viewpoint and to have snack. Unfortunately, all we saw was white cloud ! So, after our cold break (5 degrees here !), we continued back to the Lindsay Lake Junction and up to Mt. Beautiful. We saw some snow today, the most being around Tangled Summit. We made it to Mt. Beautiful (1260 m) at 1:30 PM and had a relaxing 30 minute break in the sun !! Yes, thankfully the sun came out for us and we had amazing views of Coquitlam Lake and the mountains to the north and east. After our break at Mt. Beautiful, we continued on and we reached the Swan Falls/Dilly Dally Junction a short time later. We headed west, down the Swan Falls trail. After an hour of slow downhill trekking we reached the actual Swan Falls at 350 m elevation and we had another 30 minute break in the sun.
Here are the stats:
Distance: 16.7 km (loop)
Low point: 129 m
High point: 1260 m
Elevation gain: 1,131 m
Total Elevation gain: 1515 m
Trailhead: 49° 20' 14" by  122° 51' 23" (Google Map)
Here is the route…
Here is today's route from Google Earth…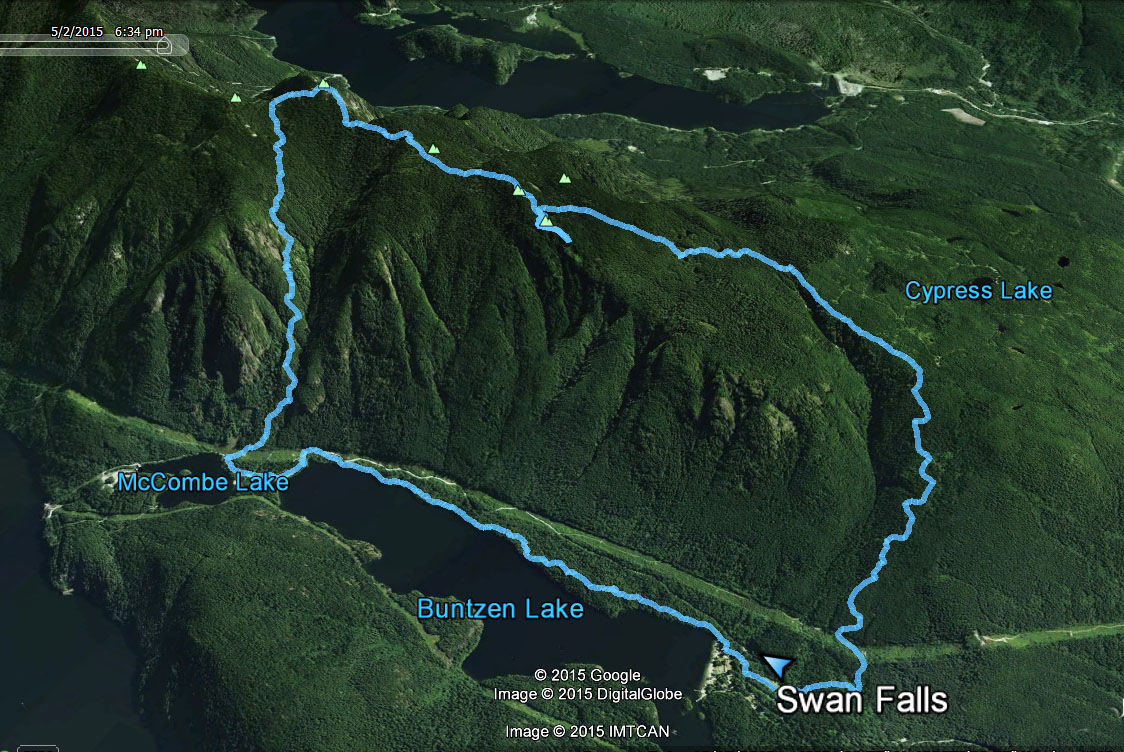 Here are the two payoff views of Coquitlam Lake we had today…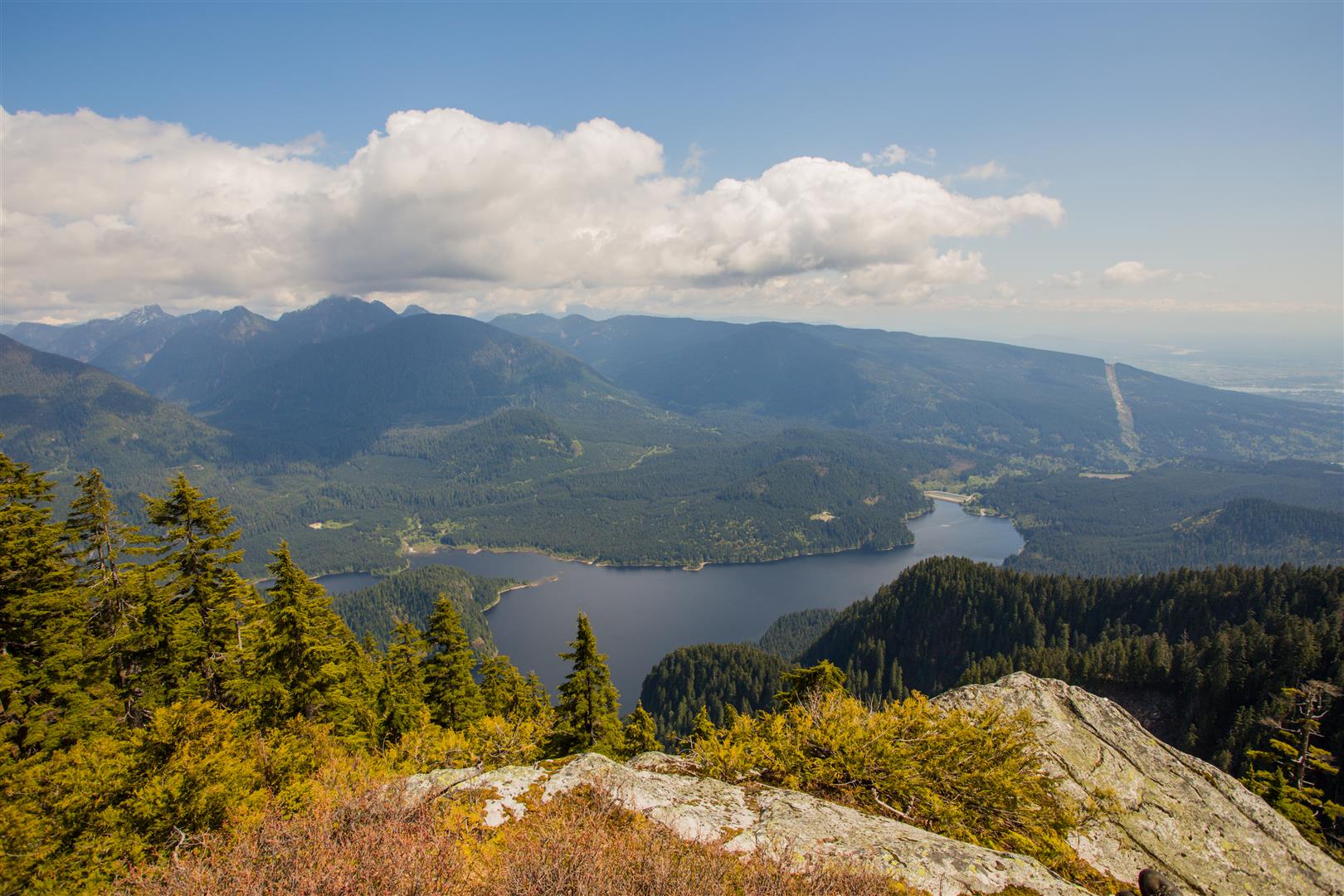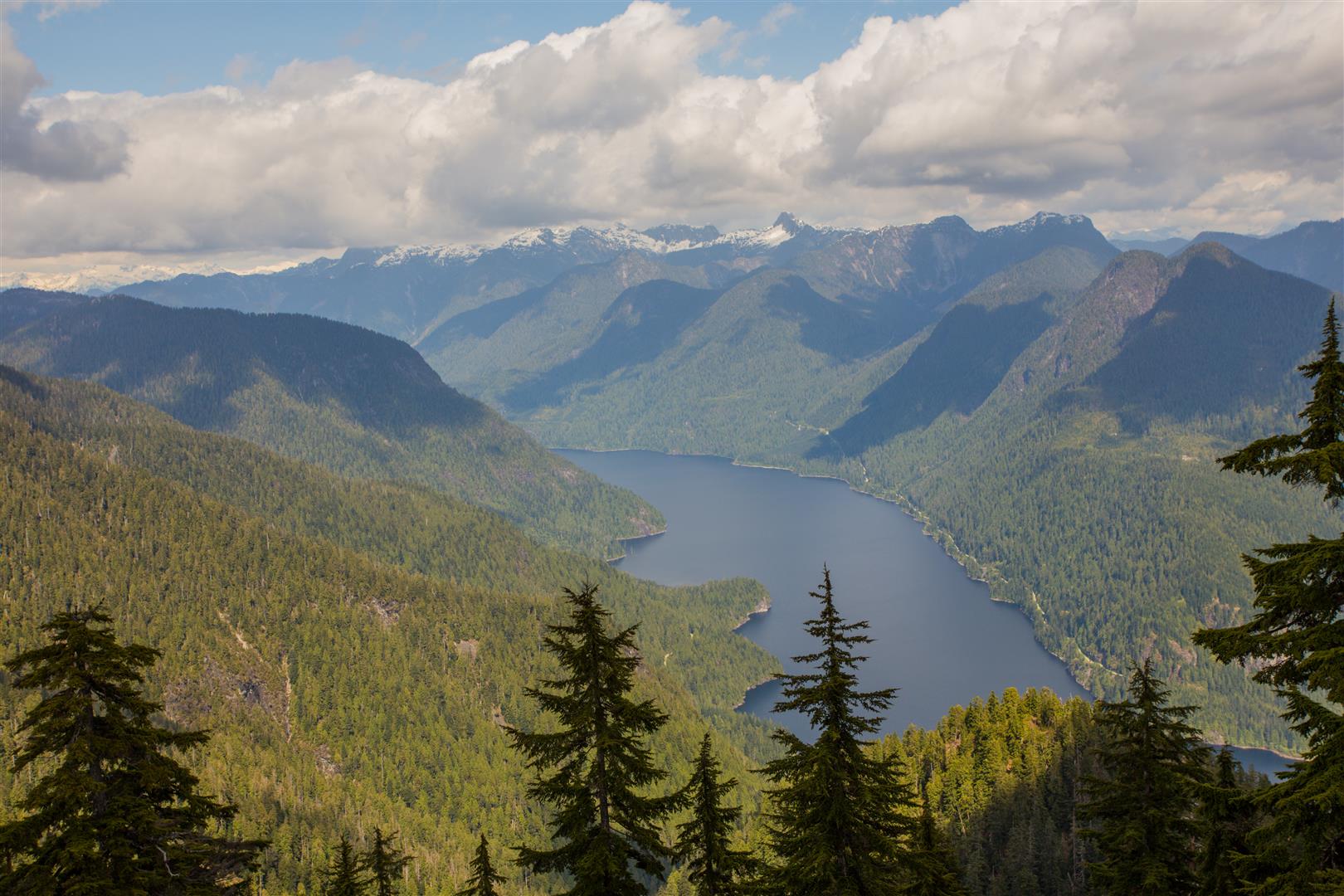 There was snow in sections…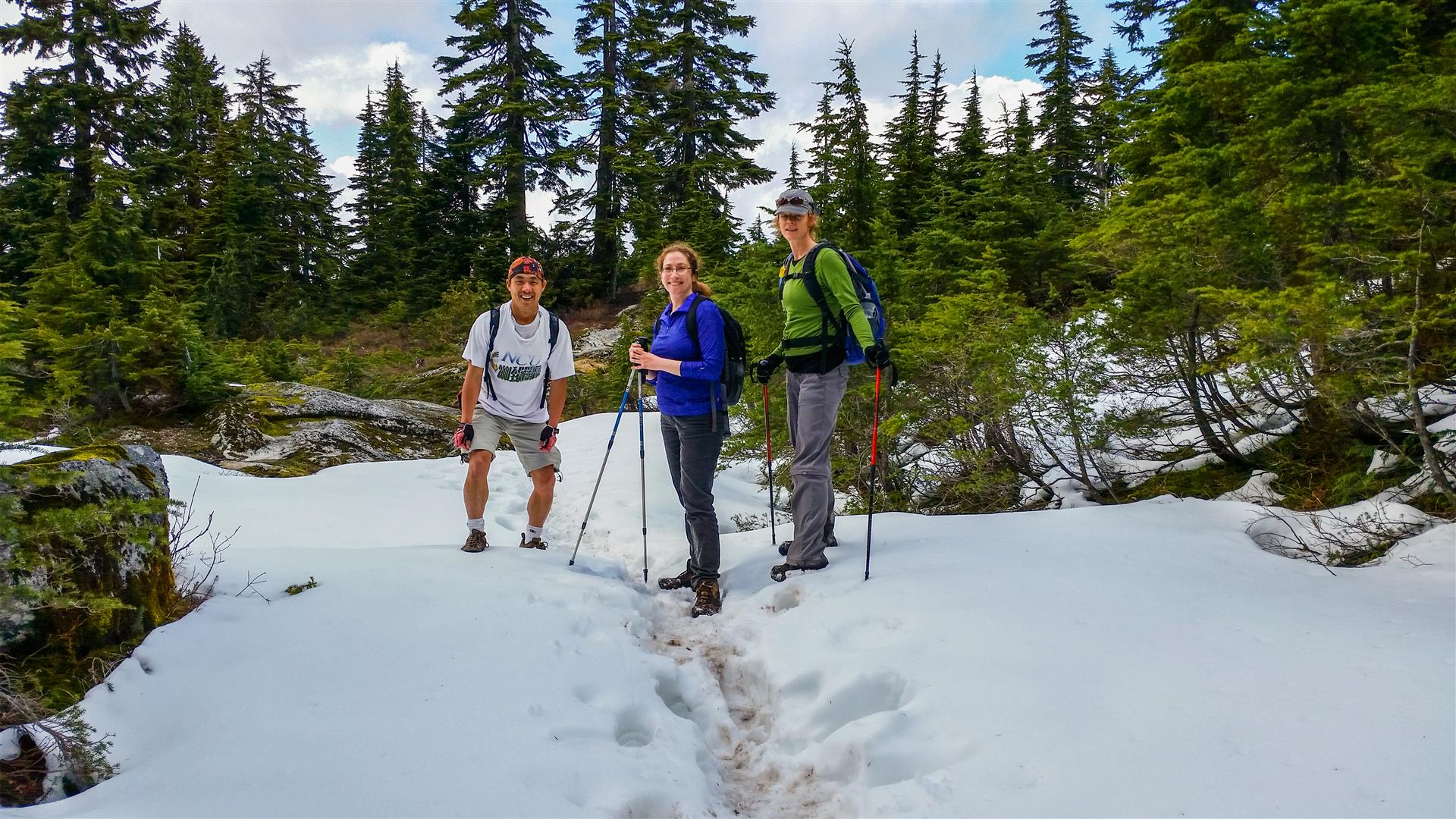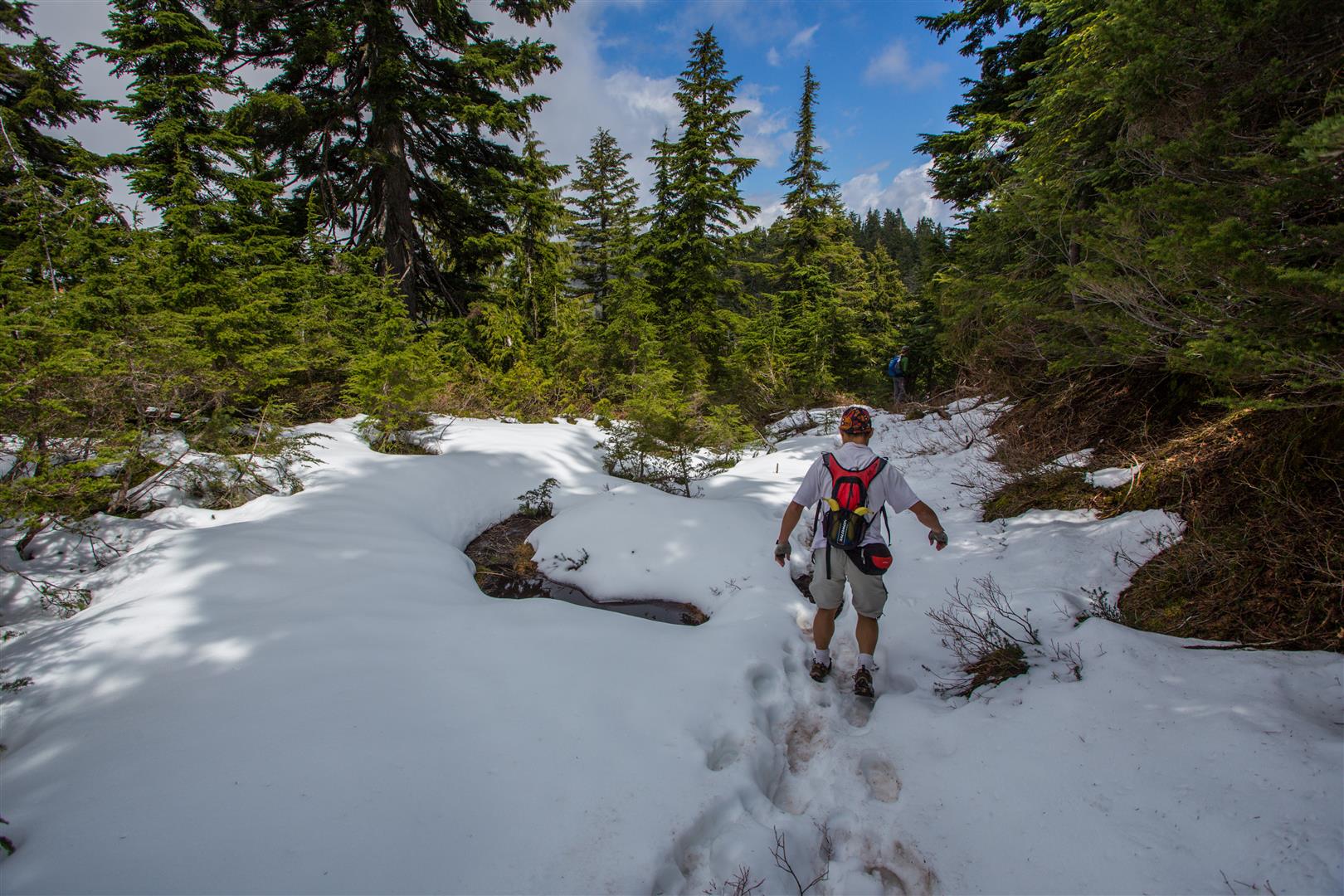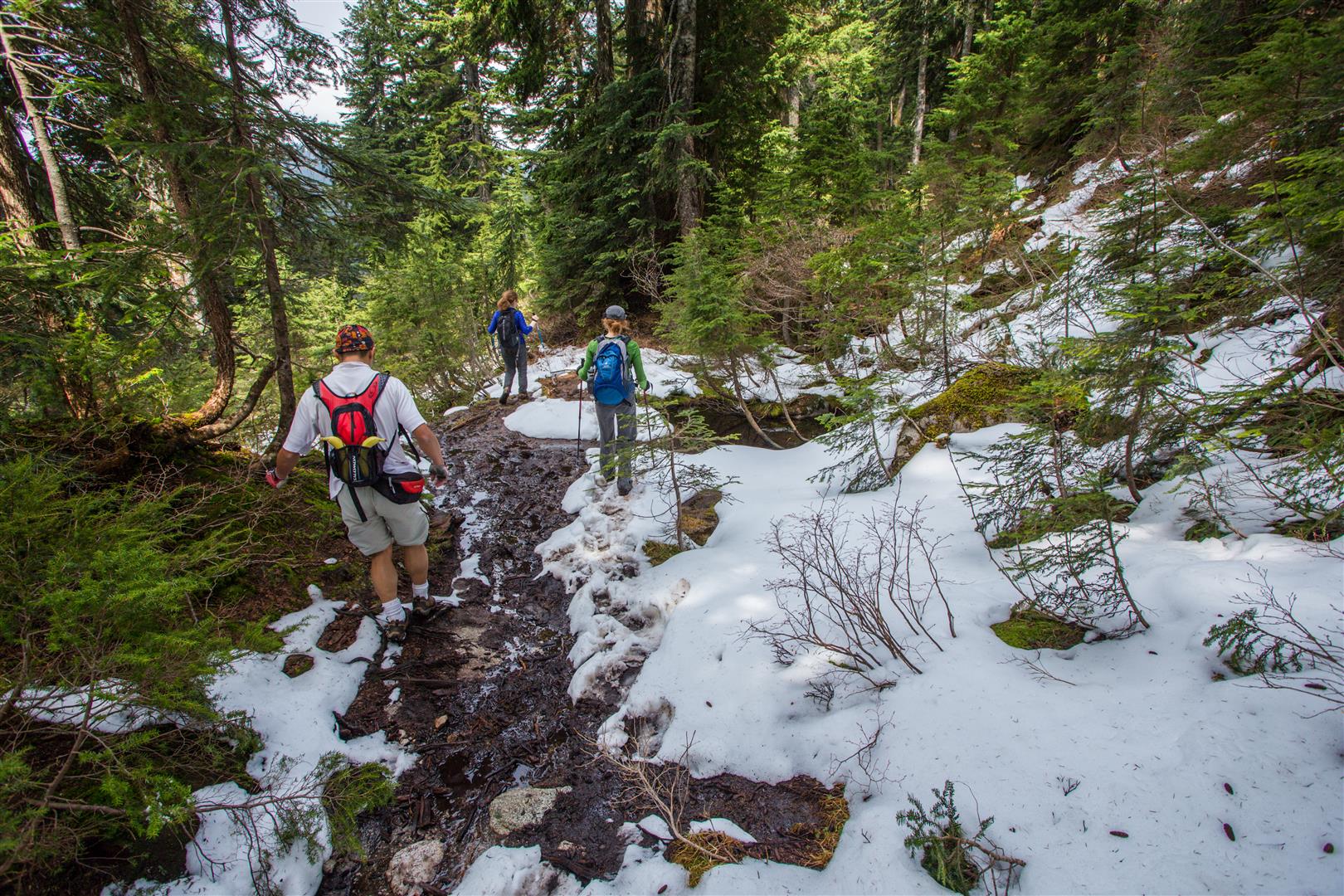 After the Lindsay Lake Junction, we did a quick detour to "The Pulpit" viewpoint, but when we got there, it was all white…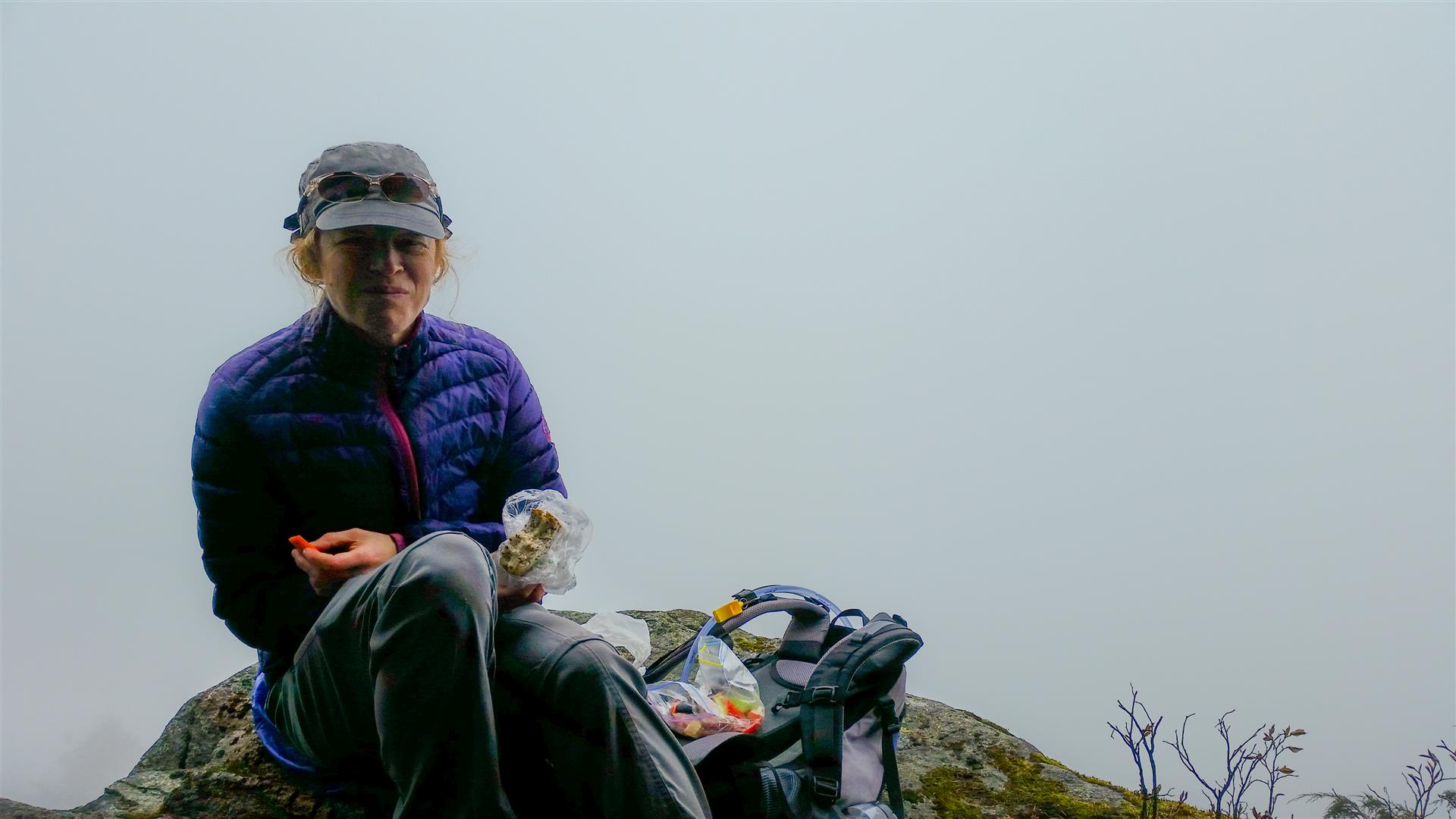 There is an ok view of Indian Arm on the approach to Mt. Beautiful…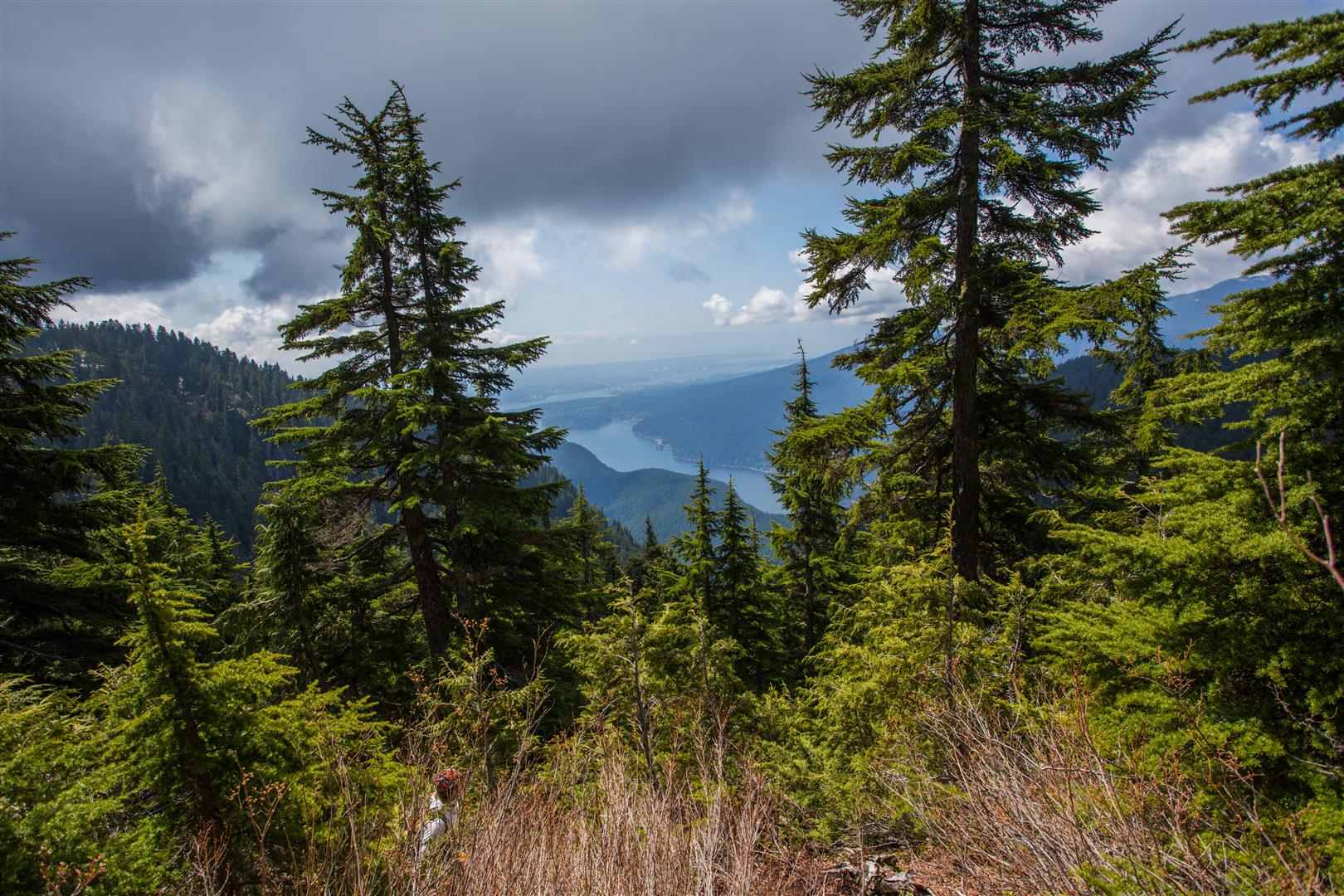 At the top, on Mt. Beautiful, we had time to relax and to play around…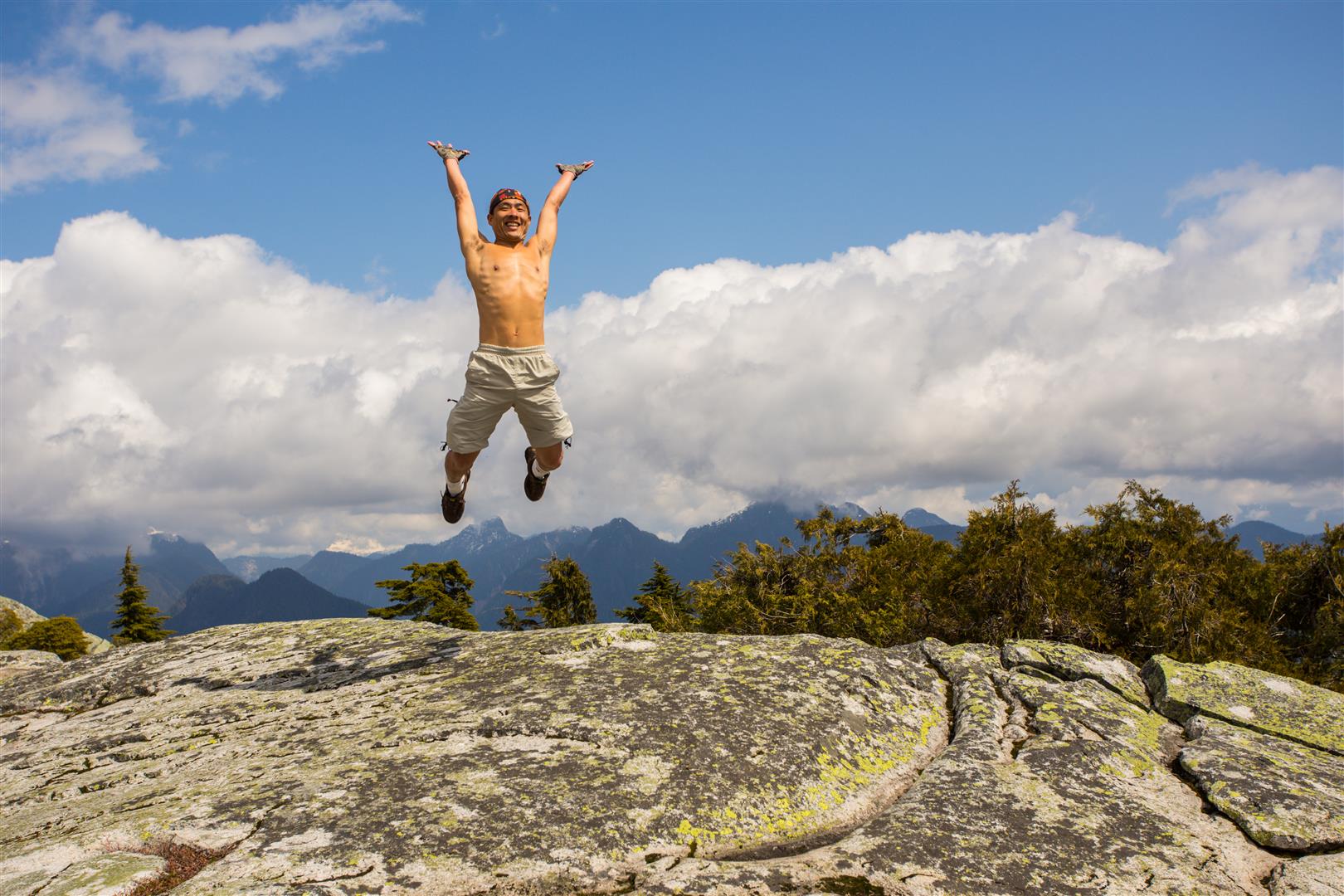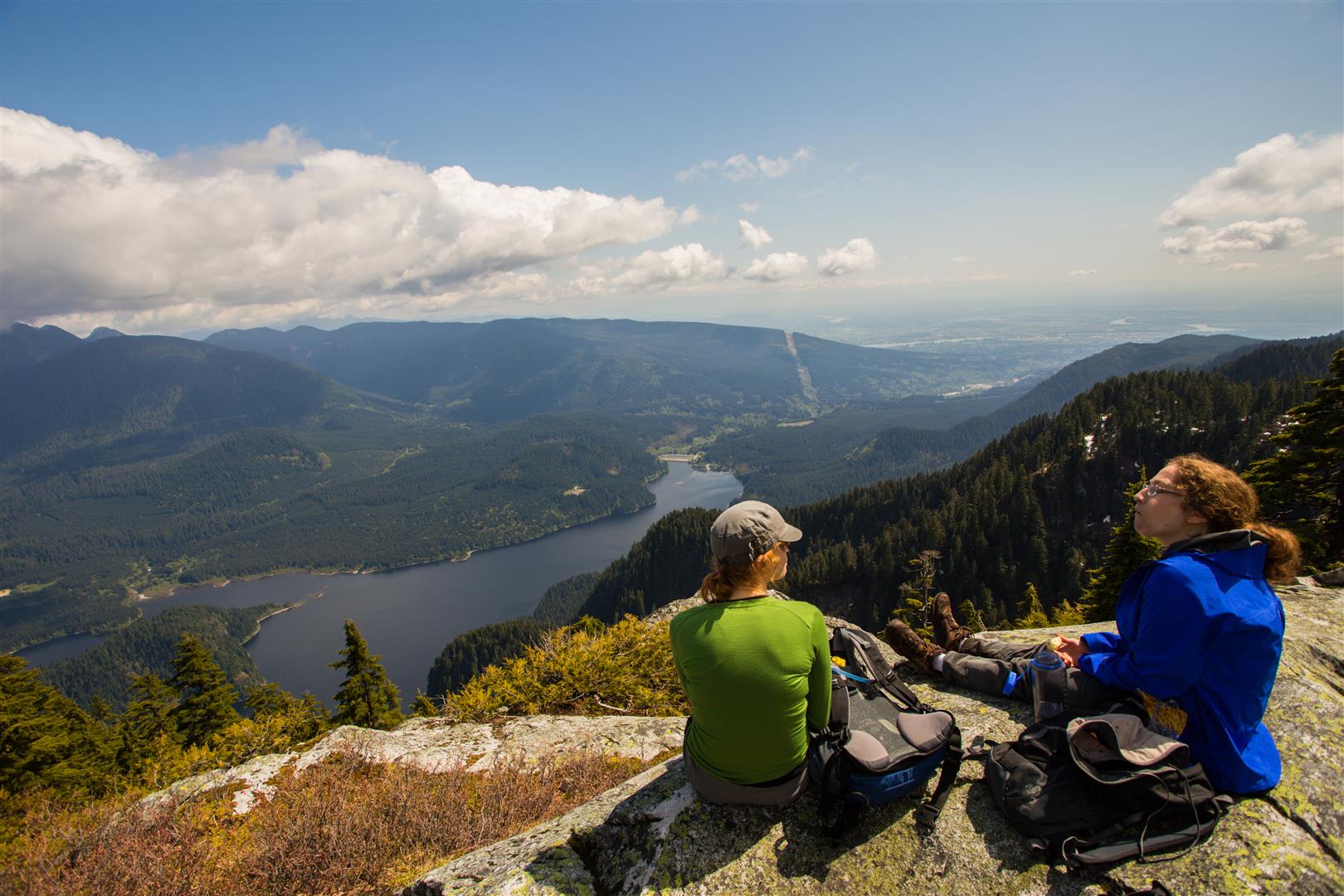 Here are 3 more trail pictures…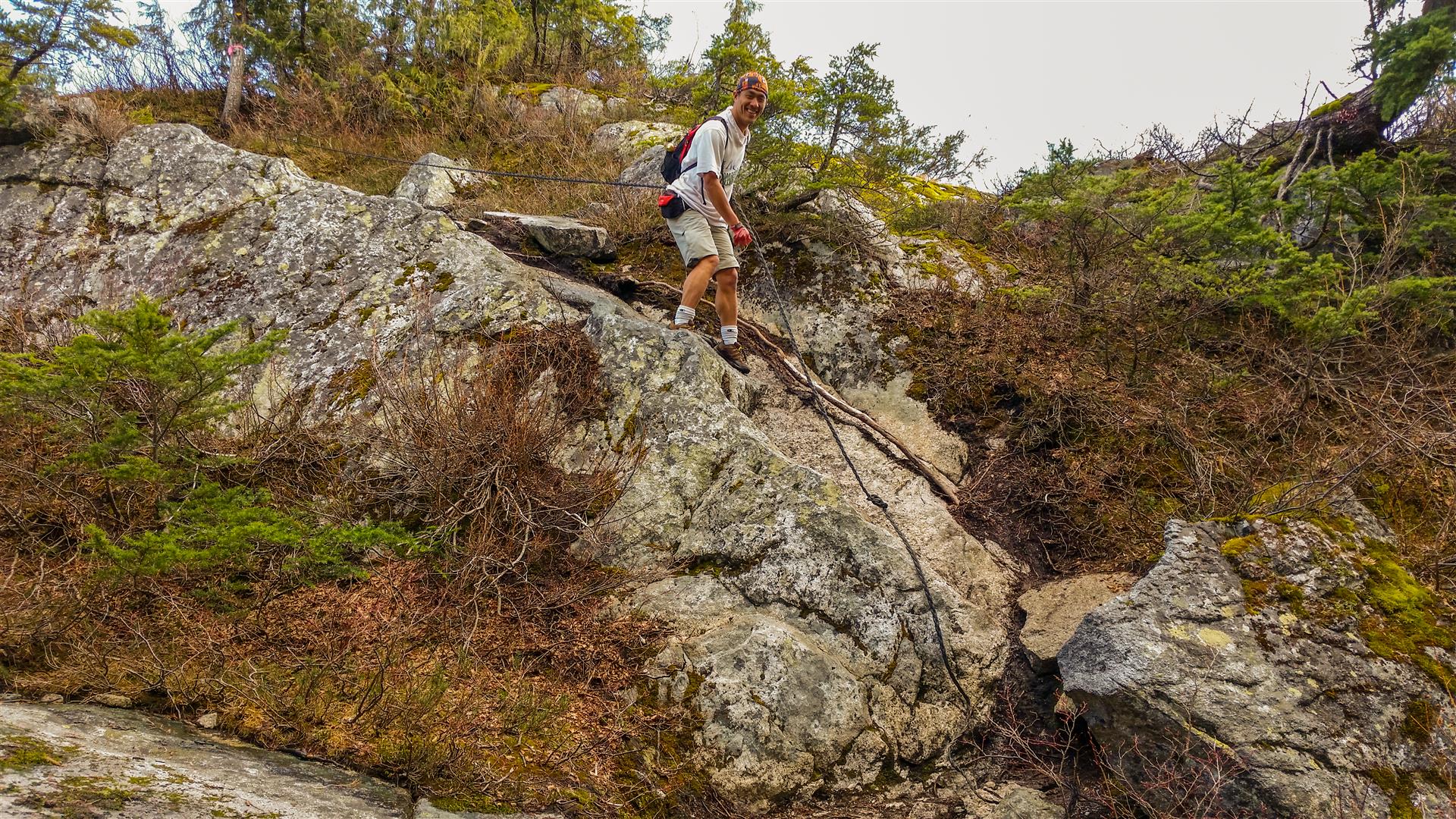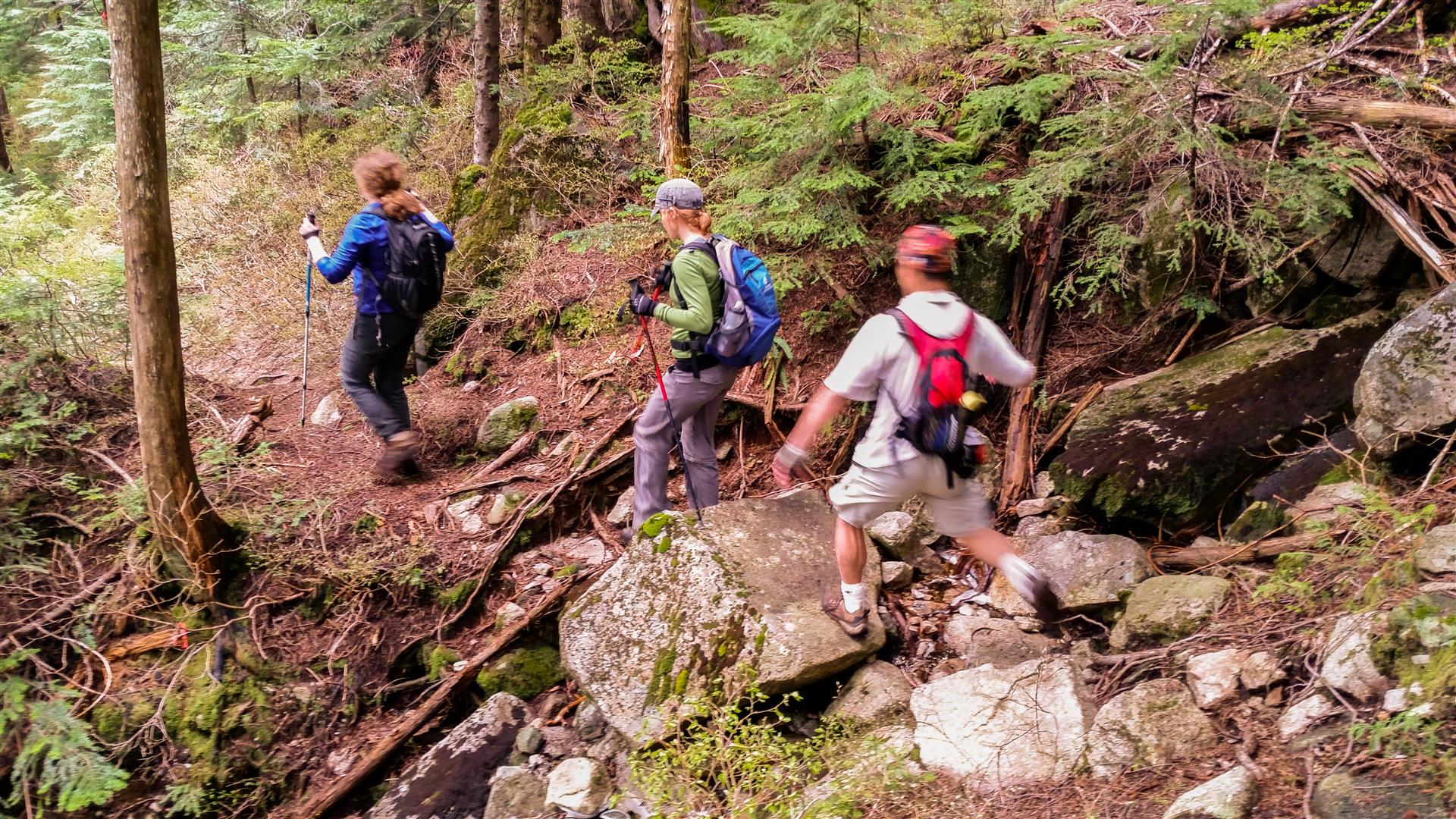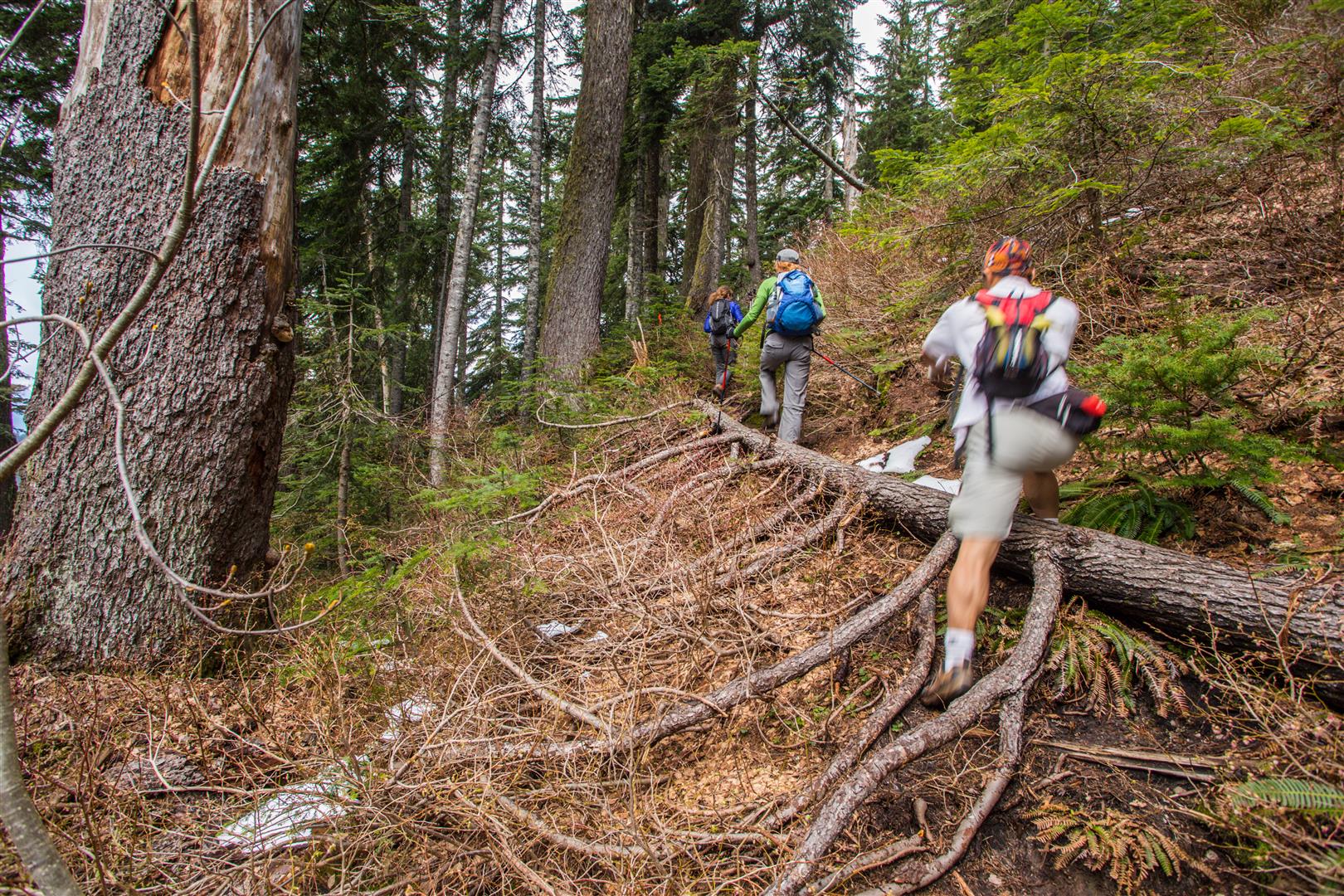 On the way down we had a nice rest stop at Swan Falls…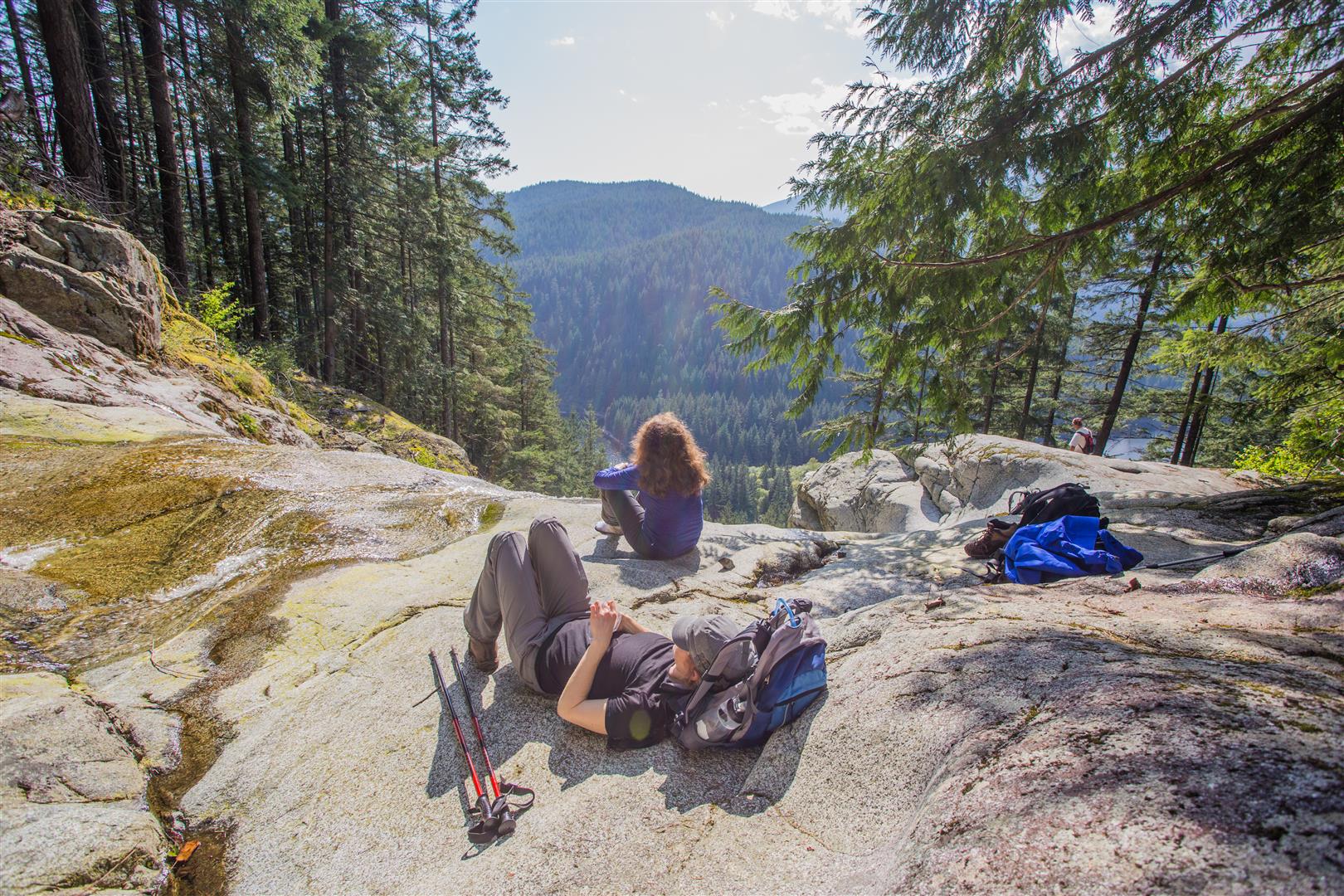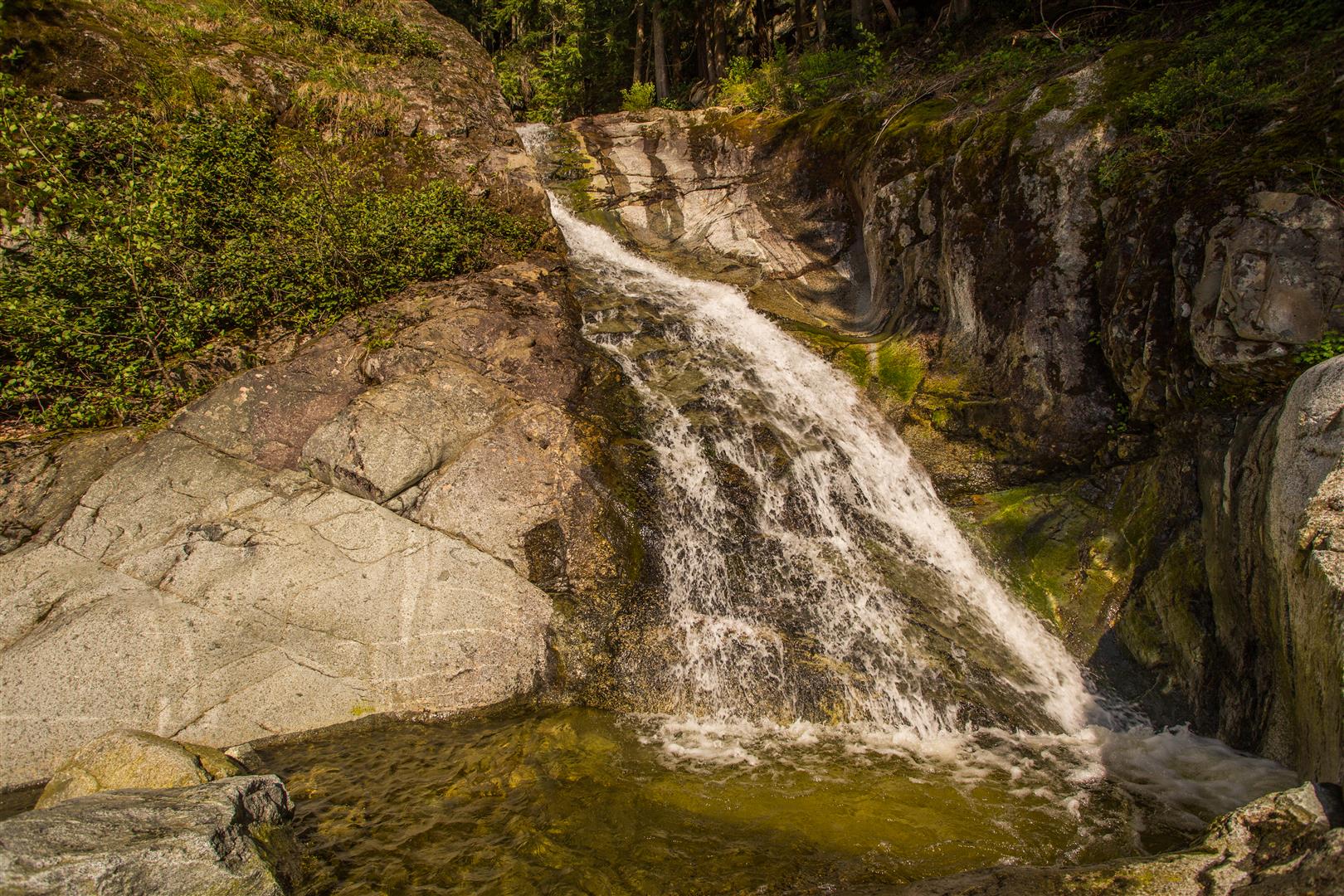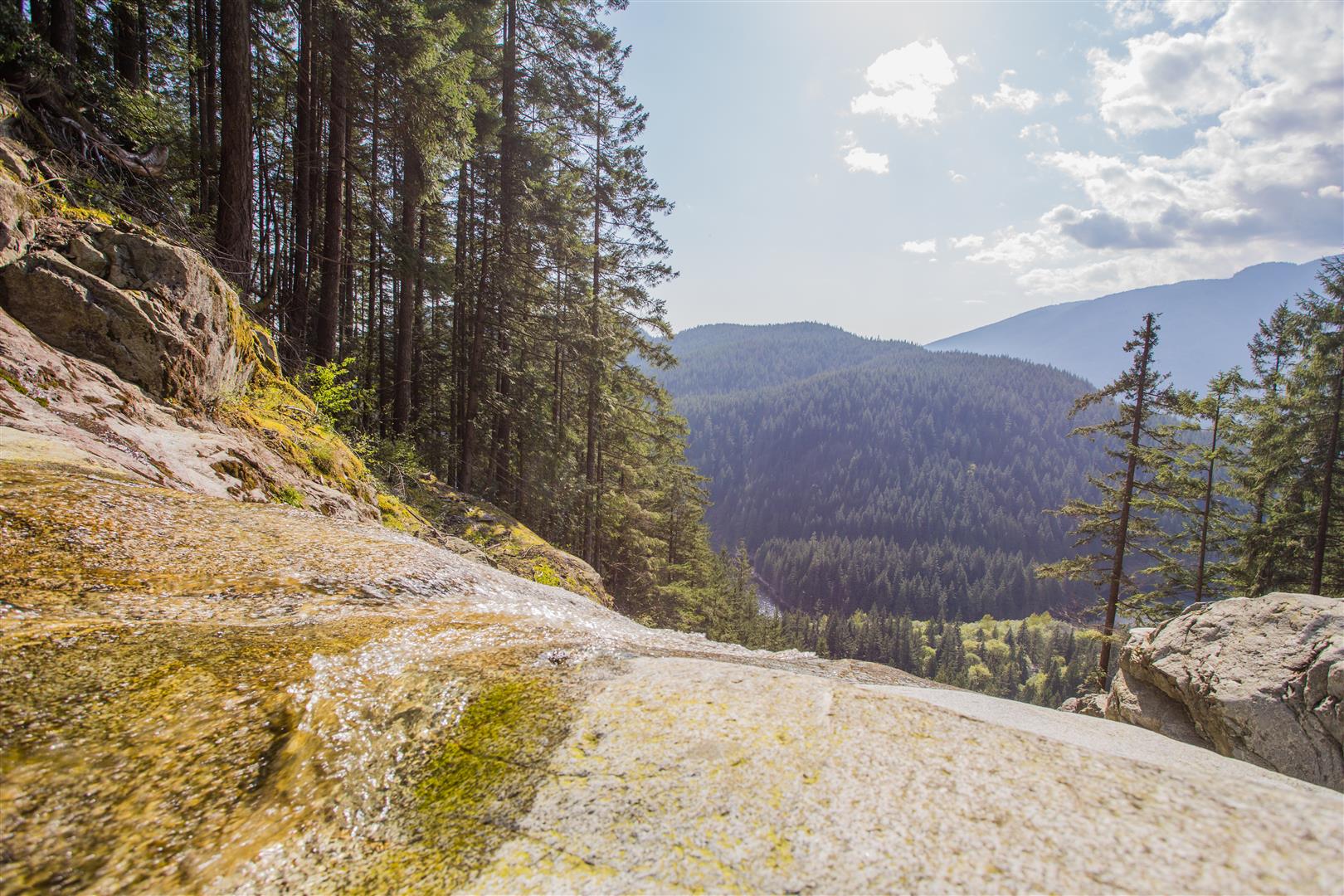 ★★★★★★★★★★★
Before heading out on your hike, make sure you are well prepared. This means, having the TEN ESSENTIALS. It is also important to leave a trip plan (route details and estimated return time) with someone you trust.
Bring your smartphone, fully charged and put it in airplane mode while hiking. I always bring back-up battery packs for extra piece of mind. It is highly recommended that you bring a GPS device; I use my smartphone with a GPS app (Backcountry Navigator). The GPS will work in airplane mode. Learn how to use it before your hike.
For anyone new to hiking, there is a rule to which hikers follow; it is called "Leave No Trace" or LNT. The concept is generally to pack out what you pack in and respect nature, so all future visitors can enjoy what you have enjoyed.
To learn more about LNT, please check out this BLOG by a certified LNT Trainer.
★★★★★★★★★★★