This past weekend was a great weekend for hiking. Saturday, I did the Diez Vistas trail and ended with a hike around McCombe Lake. On Sunday, I did a power hike of the Lakeview Trail.
Below is a map showing my routes (click on for larger image)…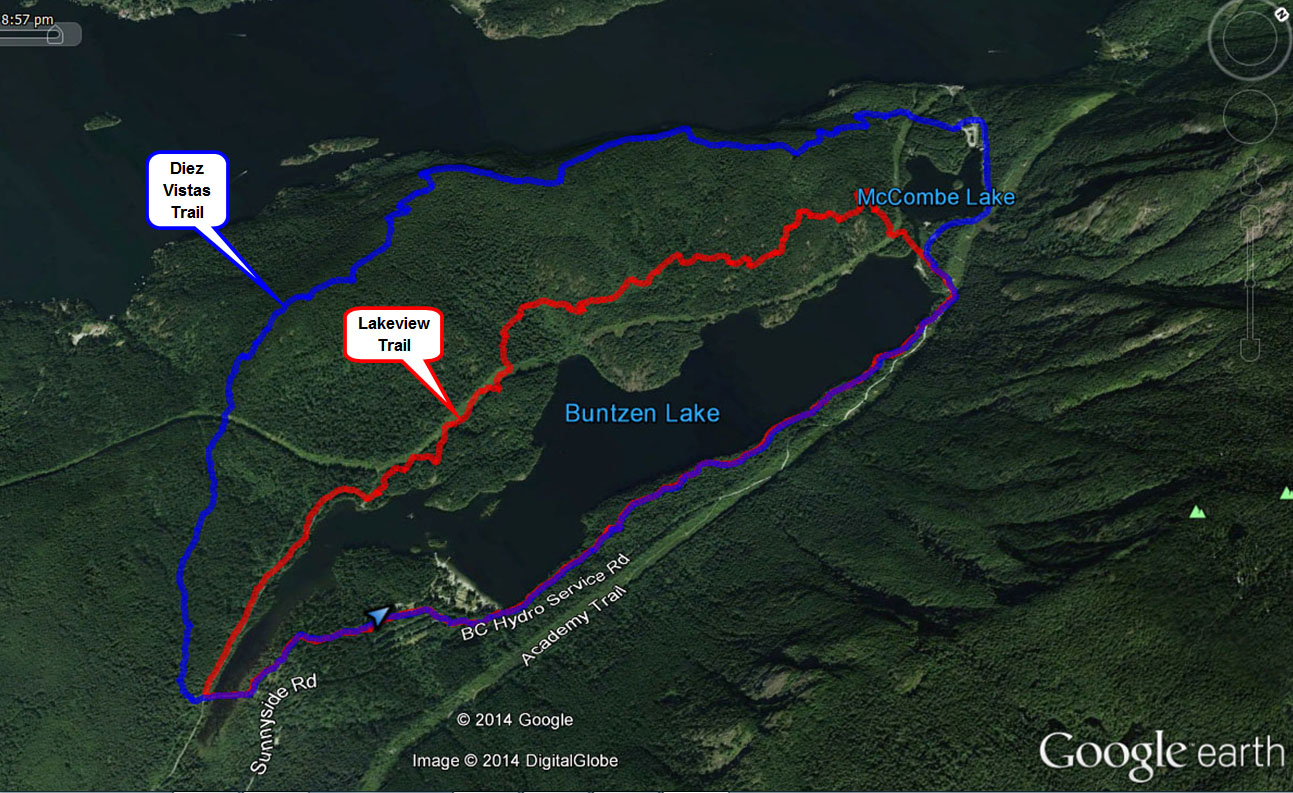 On Saturday, I actually intended to do the Lakeview Trail, but I made a last minute change – I had fluids and snacks, so I was all good. On the drive to the lake, there were some rain drops on the windshield, so I decided to wear my light hiking jacket, rather than the extra merino wool shirt I had. Anyways, it didn't rain and I was quite warm on the ascent. I passed two couples on the 1st half of the ascent and a group of four on the second half. I saw a group of about 8 at the official 1st vista (actual 5th vista).
Below are some photos from Saturday, with the first being a taped off area, where it is easy to make a wrong turn…
Below is a small creek used if there is overflow or a dam failure on McCombe Lake…
The next photo shows the intake building and dam on McCombe Lake…
And the last photo from Saturday is a shot on Powerhouse Road, along McCombe Lake…
Now, Sunday was quite different – I intended to do Lakeview Trail and I did Lakeview Trail ! I saw 4 other hikers and 2 mountain bikers. I did a power hike and finished the loop in 2 hours, 12 mins. But I still took some photos.
The mushrooms are out in full force and here are two mushrooms shots…
If you like mushrooms, check out my fungus post
At the end of the Lakeview trail, I noticed another old sign. I wrote a post on the old signs around the lake
Here is the sign…
And that was my weekend of hiking. Can't wait to do it again !!