A beautiful weekend was in the forecast and it didn't disappoint ! It's been over two months since I was up on Eagle Mountain and I needed to get my fix ! As we still have limited daylight right now, I wanted to stick with Lindsay Lake, rather than traversing the entire Eagle Mountain ridge.
Today's stats were:
Distance : 12.9 km
Time: 6 hrs 50 mins (with breaks for pictures)
Min elevation: 102 m
Max elevation: 1,120 m
Elevation gain: 1,018
The route:
On a typical February day, this hike would be impossible to do without snowshoes. The only snow we found today was about 3 or 4 inches of hard pack at Lindsay Lake…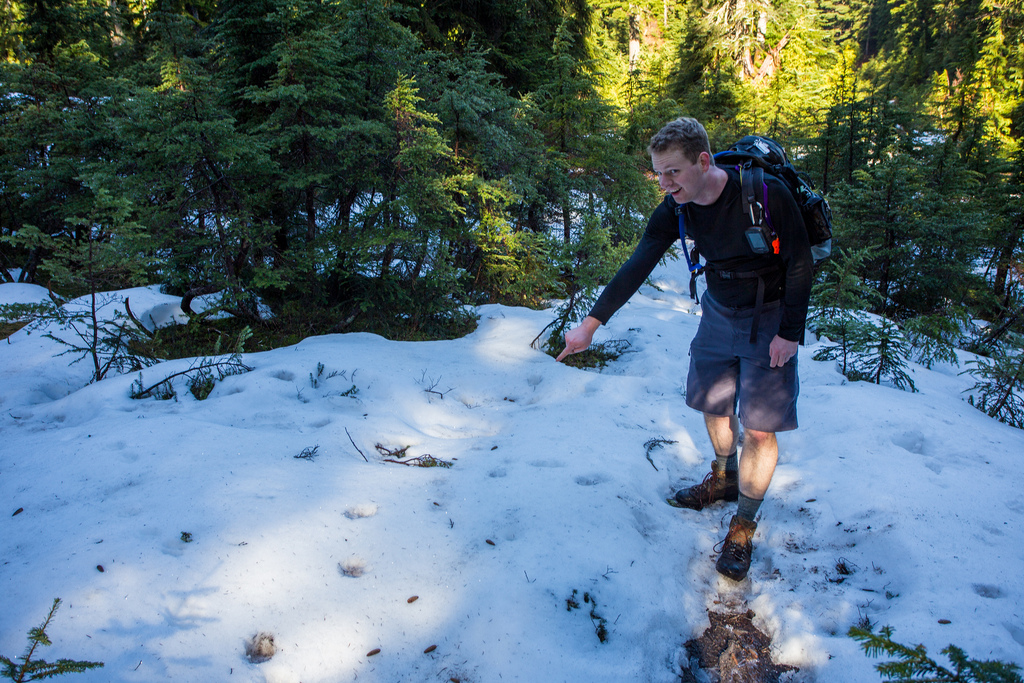 Today started off at 6 degrees and got up to 11, but it felt warm all day in my shorts (that's not me above).
Here is a view from the premier viewpoint, named The Pulpit…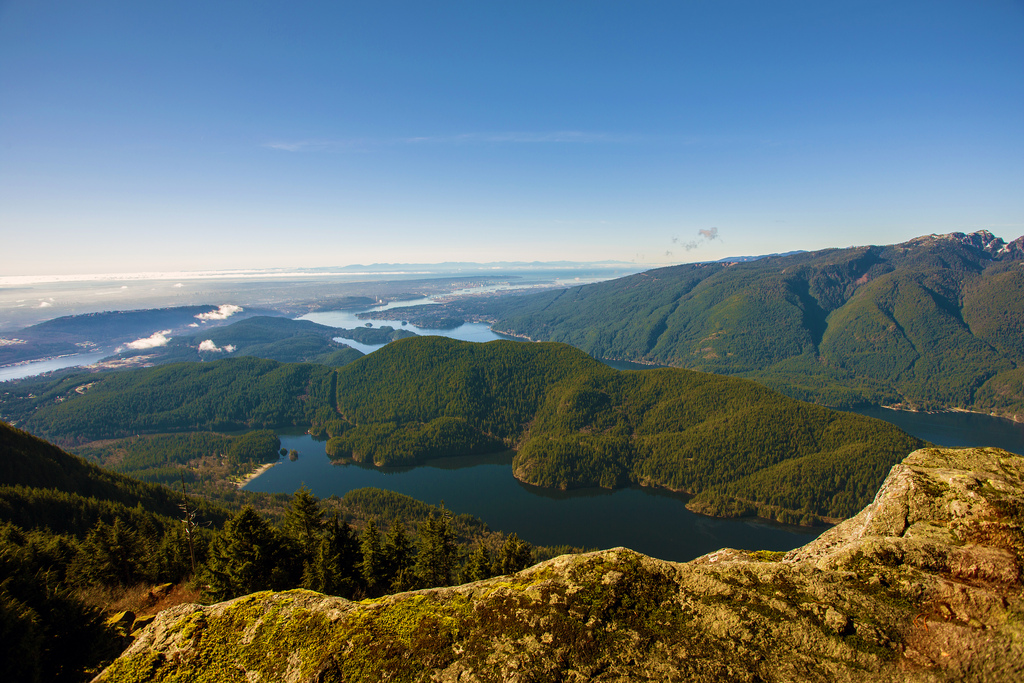 The Pulpit is at 1,000 m above Buntzen Lake and is a 20 minute hike from the Lindsay Lake Junction.
We saw a number of people today and one unlucky girl who's hiking boot came off her foot in a mud puddle !
Below are Siskin Lake and Chickadee Lake…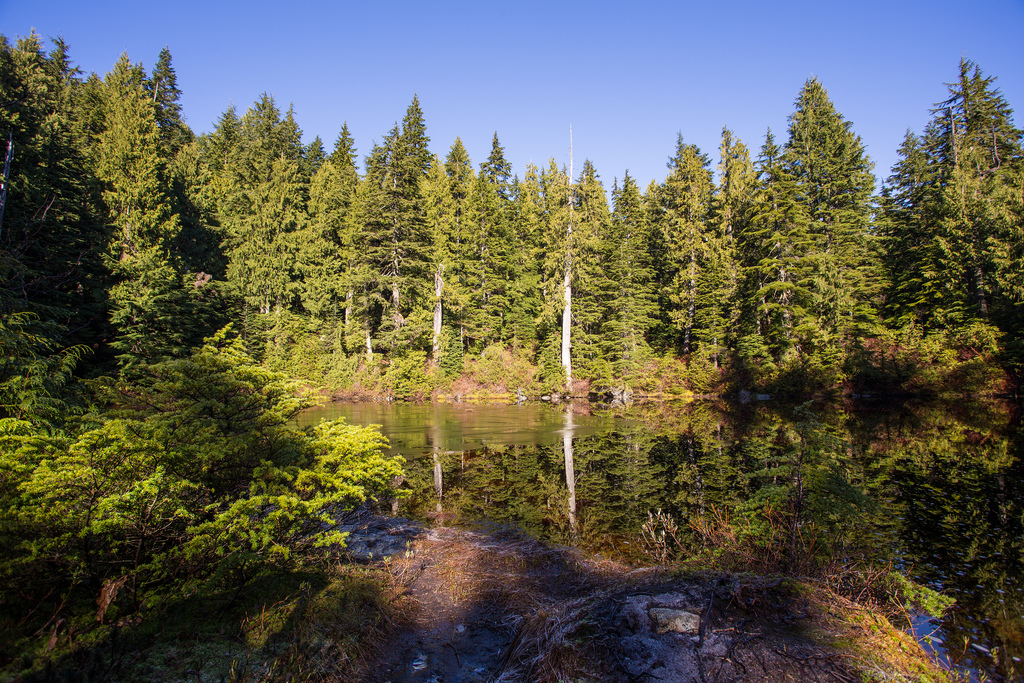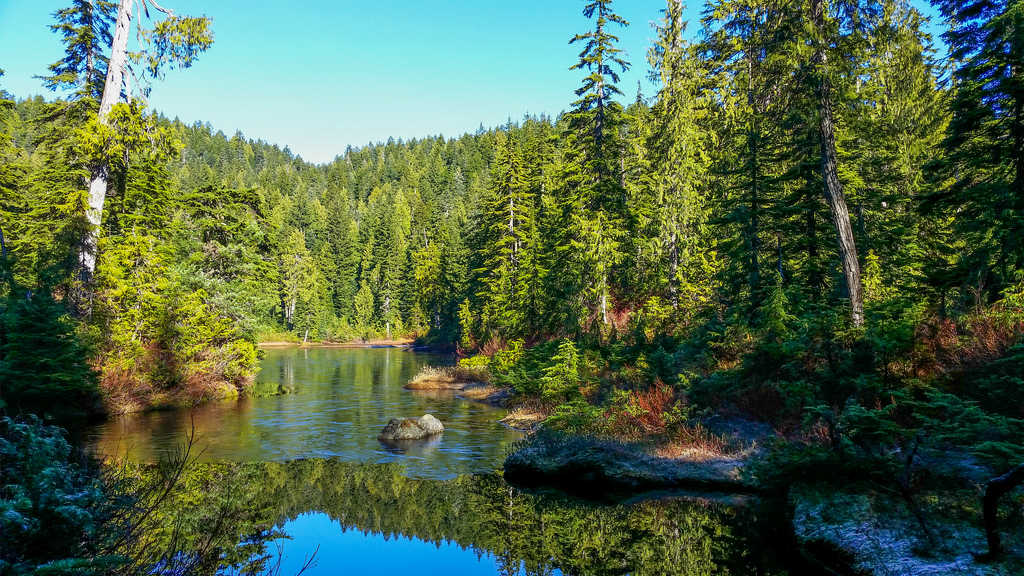 Here is Lindsay Lake, with a thin layer of ice and some frost…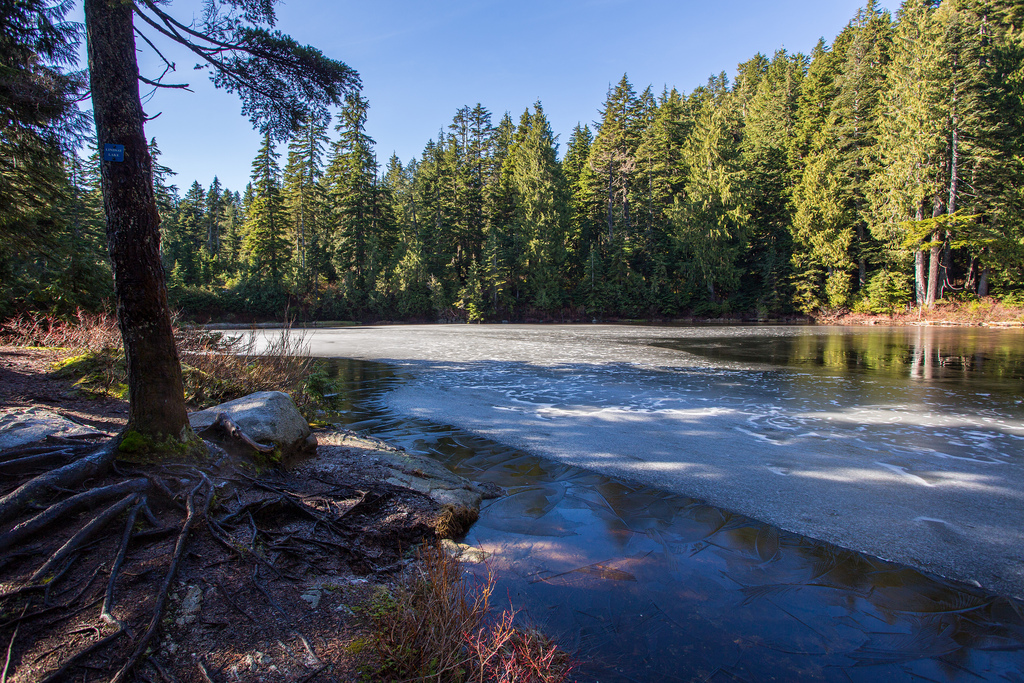 Here are a couple of trail pix…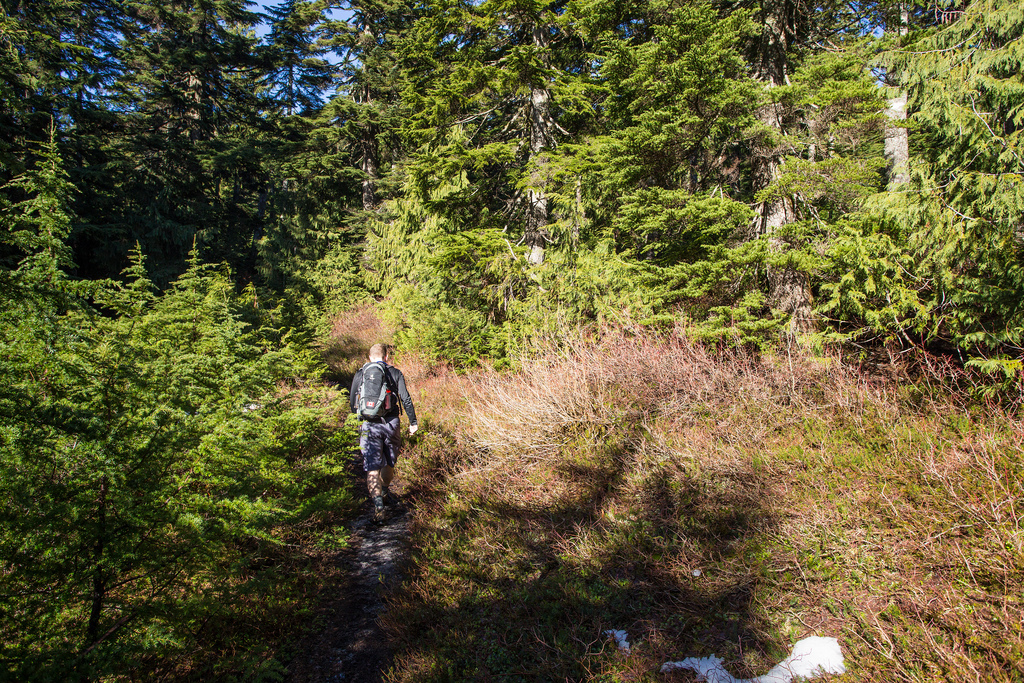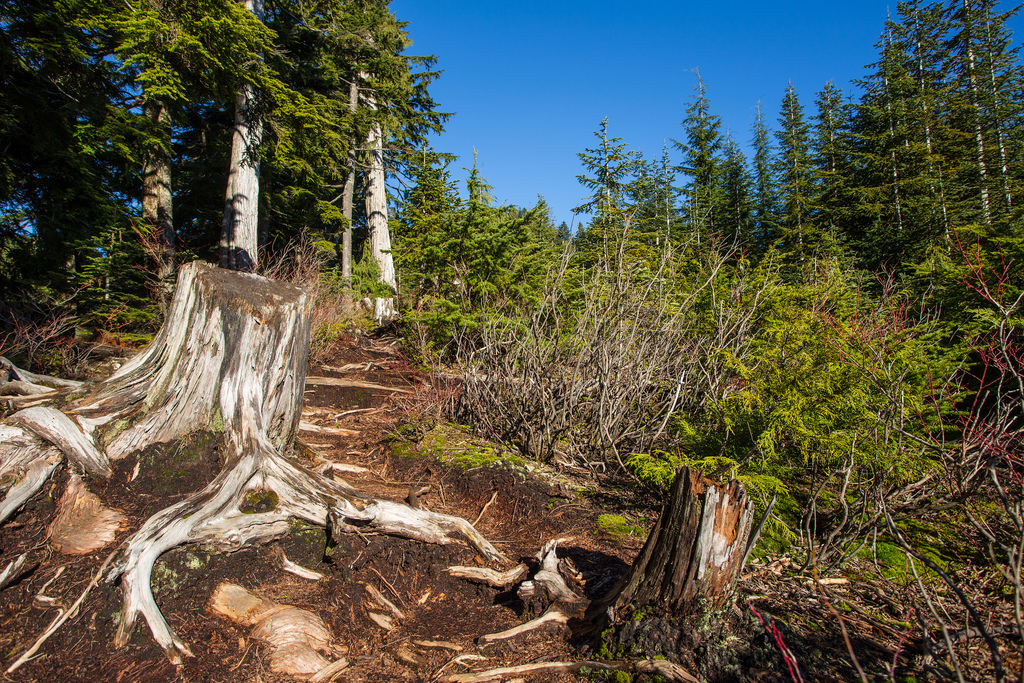 I'll end with a photo of the Buntzen Creek headwaters, located just north of El Paso Junction, at 800 m above Buntzen Lake…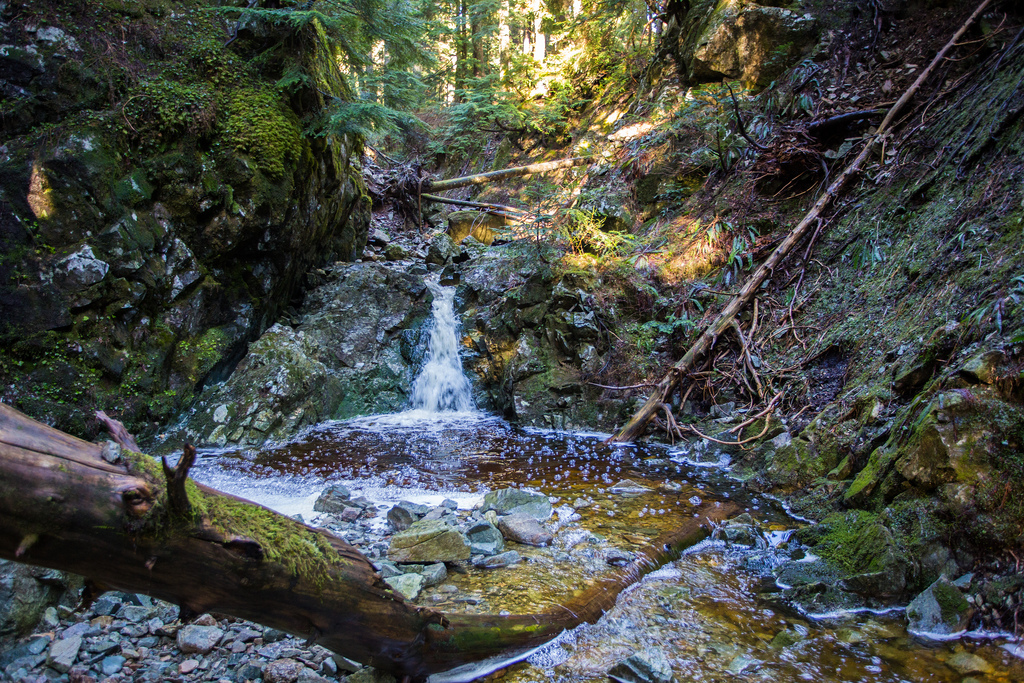 Overall the conditions were great. Warm enough all day with lots of sun. Very little snow and what was there was just a few inches of hardpack. There were many mud patches, but they were no problem.
★★★★★★★★★★★
Before heading out on your hike, make sure you are well prepared. This means, having the TEN ESSENTIALS. It is also important to leave a trip plan (route details and estimated return time) with someone you trust.
Bring your smartphone, fully charged and put it in airplane mode while hiking. I always bring back-up battery packs for extra piece of mind. It is highly recommended that you bring a GPS device; I use my smartphone with a GPS app (Backcountry Navigator). The GPS will work in airplane mode. Learn how to use it before your hike.
For anyone new to hiking, there is a rule to which hikers follow; it is called "Leave No Trace" or LNT. The concept is generally to pack out what you pack in and respect nature, so all future visitors can enjoy what you have enjoyed.
To learn more about LNT, please check out this BLOG by a certified LNT Trainer.
★★★★★★★★★★★